California Gov. Pete Wilson and legislative leaders of both political parties have defined what they want in managed care reform legislation. All agree on the need to expand enrollees' rights to appeal coverage denials.
Rather than endorse specific pending bills or proposals of a managed care reform task force that completed its work earlier this year, Wilson said any reform legislation must meet three conditions: It must safeguard or improve quality of care, should not diminish access and should be fiscally prudent and "not impose mandates that would bankrupt our health care system."
To achieve those goals, Wilson would create a new state body to oversee managed care and gather and publish standardized outcomes data. Wilson would support legislation that enhances continuity of care; addresses concerns about utilization review; requires public disclosure of formularies; improves methods of informing consumers about the results and effectiveness of treatments; gives physicians, in consultation with patients, full authority over the length of post-mastectomy hospital stays, and expands access to specialists, such as obstetrician/gynecologists. He endorses mandatory coverage of contraception, except by employers or organizations that object on religious or conscientious grounds. The governor did not address the issue of whether health plans should be liable for medical malpractice.
Wilson called on the legislature to ensure that health plans and medical groups fully disclose grievance procedures and help patients to appeal decisions and file grievances. The governor said he would support legislation requiring plans to cover second medical opinions and create independent third-party review processes for coverage denials.
Assembly Republicans proposed a series of bills that they say follows the outline of the governor's recommendations. The GOP plan would create a Department of Health Care Oversight. Unlike Democratic proposals, Republicans would not mandate coverage of specific conditions.
Assembly Democratic leaders who drafted the Family Health Care Rights Act say their proposals would require California HMOs to uphold five rights of members: the right to choose a doctor, receive appropriate treatment, get information about benefits, obtain emergency care and be assured of confidentiality.
Early compromises could come on the issues of second opinions and external review.
Georgia Weighs HMO Malpractice Liability, Mandates
A bill before the Georgia legislature that would allow patients to sue HMOs for malpractice has created an unusual alliance between physicians and plaintiffs' lawyers, both of whom support the measure. Health plans and business groups oppose the bill, which the Georgia Chamber of Commerce calls a "huge threat" to employers.
The legislation would hold an insurer liable for harm resulting from refusal to pay for a treatment it covers but decides is not necessary in a particular case. Insurers would have to exercise "ordinary diligence," the bill says, and adhere to what it calls–but does not define–general practices and standards for health care professionals. An injury to an enrollee "resulting from a want of such ordinary diligence shall be a tort for which a recovery may be had."
Supporters of the bill argue that it would actually lead to fewer malpractice lawsuits because the threat of being sued will make managed care plans less likely to deny coverage. Opponents dismiss this argument and say that trial lawyers will be the main beneficiaries. The state HMO association says that if the bill becomes law, premiums will rise and many Georgians will lose their health coverage. Unlike a similar measure already on the books in Texas, the Georgia proposal would not require an independent review before someone could file a malpractice lawsuit.
Georgia legislators also are weighing at least 18 bills that would mandate coverage of specific conditions, including obesity, diabetes, ovarian cancer and venereal disease, as well as a proposal that would mandate minimum hospital stays of up to three days for various types of breast cancer surgery.
Kentucky: Slowing Managed Medicaid Conversion Down?
Kentucky legislators may hold off on a plan to expand a managed care Medicaid program now operating in Louisville and Lexington. Sponsors say the delay would provide time to make sure the not-for-profit partnerships that will operate the program are ready.
Gov. Paul Patton opposes the delay, saying it would lead to higher Medicaid spending that in turn would force cuts in other areas of the state budget. According to projections from the governor's office, the state would lose $70 million in savings per biennium (Kentucky operates on a two-year budget cycle) starting in fiscal 2001 if the conversion is put off. Those advocating that the state move more slowly counter that the shortfall would only be about $20 million.
The governor says a delay could hurt efforts to overhaul the state's $2.8 billion Medicaid program. Physicians and other providers in the two cities may balk at the managed care program's reduced payment rates if their counterparts in the rest of the state aren't subject to them.
Texas Physician Quits as HHS Commissioner
Mike McKinney, M.D., ends his three-year stint as Texas health and human services commissioner this month to become a consultant. McKinney oversaw policy, planning and budget matters for 11 state agencies.
In announcing his resignation, McKinney said he was proudest of three achievements: integrating eligibility systems for 30 health and human service programs, including Medicaid; converting the state's Medicaid program to managed care and launching an initiative–yet unrealized–to provide insurance to kids.
McKinney, an outspoken Democrat appointed by Republican Gov. George W. Bush, practiced as a family physician for 17 years, and served in the Texas House for eight years.–Patrick Mullen
Off-label provisions spread
Twenty-eight states mandate some form of insurance coverage for off-label pharmaceutical use, and the trend is accelerating. In 1997, 11 states implemented off-label coverage provisions. Such laws typically forbid coverage denials based on grounds that an indication has not been approved by the Food and Drug Administration.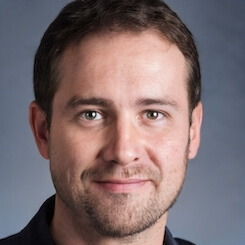 Paul Lendner ist ein praktizierender Experte im Bereich Gesundheit, Medizin und Fitness. Er schreibt bereits seit über 5 Jahren für das Managed Care Mag. Mit seinen Artikeln, die einen einzigartigen Expertenstatus nachweisen, liefert er unseren Lesern nicht nur Mehrwert, sondern auch Hilfestellung bei ihren Problemen.