Physicians have to accept the programs for them to work. But most doctors need to be convinced that they're worthwhile.
When Ellen Hughes, M.D., enrolled one of her patients in a program to help people with heart disease learn how to take better care of themselves, it was a well thought-out move. The patient was motivated and ready to jettison bad habits to improve her condition, and the regimen met Hughes's criteria for disease management. The program, based on research by heart-care pioneer Dean Ornish, M.D., offered in-depth nutritional training, group therapy and consultation with the referring doctor. "I got a sense that it was a service and that they were not trying to take the patient away from me," says the internist.
Eight months later, the patient takes less medication and, generally, has a better life, says Hughes, who is also an associate professor of medicine at the University of California at San Francisco. "The program taught the patient a lot of skills that I would not have had the time or expertise to help her gain."
The Heart Disease Reversal Program of the University of California San Francisco Medical Center and California Pacific Medical Center uses a mix of classes, counseling and monitoring to help heart disease patients get their illness under control. It is one of a growing number of disease management programs health plans across the country are using to orchestrate care for patients with chronic high-risk and high-cost diseases.
Disease management programs vary greatly in their efforts to improve quality while reducing costs. Many people believe–and are beginning to prove through outcome studies–that providing patients with preventive education and care improves their lives as well as reduces the chance that complications or setbacks will land them in expensive emergency room or inpatient settings.
Physicians play a critical role, often working with case managers and following specific guidelines under the assumption that using proven approaches will reduce the occurrence of complications and the need for costly urgent care.
That means that the programs have another thing in common: the need for willing physician participation–their "buy-in," as some call it. For the programs to work, physicians have to accept them. But, like Hughes, most physicians need to be convinced that the programs are worthwhile.
Physician concerns
Planning a strategy to win physician support is one of the first steps in setting up a disease management program, and a consensus is building in the industry on which techniques work. Many health system and health plan executives, as well as companies that sell disease management services, are coming to the same conclusion–for physicians to participate enthusiastically in a disease management program, they have to be involved in the program's design. Moreover, the program must offer physicians something in return–perhaps better care for patients, tools to improve their practices or financial rewards.
Physicians believe it's their job to manage diseases and therefore don't always see the need for disease management programs, says Harry L. Leider, M.D., vice president of health services and corporate medical director at HealthNet, an insurer with several types of managed care products covering about 450,000 patients in Kansas and Missouri.
Physicians sometimes think that when an organization proposes a program, it is telling them they are not doing a good job. "But what we are really saying in managed care is that we want to create programs to help physicians manage patients when they are not in physician offices, and to identify patients who need more care from physicians."
Craig Samitt, M.D., medical director of Harvard Vanguard Medical Associates at Kenmore, a multispecialty group practice in Boston, says lagging physician buy-in is the biggest obstacle to implementing disease management programs.
Harvard Vanguard has two such programs and would like physicians to refer more patients to them, he says. "Not all physicians have come to see that preventive care and management of populations are effective ways to provide care. Many still remain in the model of managing episodic care, so they may not see the value in education-focused, prevention-focused disease management programs."
Doctors are skeptical because they question everything about managed care, says Thomas Morrow, M.D., vice president and medical director of One Health Plan of Georgia. "Physicians don't believe in disease management. They think it is being thrust at them by managed care companies. They think it is strictly a cost-cutting measure." Disease management is a way to give managed care a higher level of control over utilization and cost by reducing demand, but in a way that benefits patients. Morrow continues, "At this point, the medical delivery system is basically going to have to do a better job of caring for patients. Disease management programs provide a mechanism to assist physicians in this challenge."
Still, physicians are concerned that disease management programs won't be flexible enough to recognize each patient as an individual, and fear that they are intended to reduce the amount of physician care, particularly by specialists. Yet most disease management programs are designed to help primary care physicians treat patients, not to supplant them.
Steven Leichter, M.D., an endocrinologist in Columbus, Ga., has worked in various roles in the design and implementation of disease management programs. But he worries that too often, programs are set up to replace physician services. "Many of these packages are sold to managed care companies with the notion that they will function and provide benefits to the managed care company in lieu of what the physician does," he says. "In my area of disease, for example, many disease management packages are sold to managed care plans with the suggestion that if you do this, you don't have to depend on the specialist. If you buy this program, just roll it into what your primary care physician does, and that will be good enough."
Specialists obviously are going to protest something like that, Leichter says. "Anybody developing a program needs to keep in mind that to avoid a backlash from physicians, the disease management package cannot compete with physician services."
Better ideas
Good programs, however, support– rather than replace–physician services, so physicians need to keep an open mind when evaluating them, says Al Lewis, executive director of the Disease Management Purchasing Consortium in Boston, which works with HMOs to select, implement and troubleshoot disease management programs.
Many physician concerns about disease management are based on old practices. Vendors used to come in with their own networks of physicians to treat enrolled patients, and some early programs were wrapped around efforts to sell specific drugs. "It really has changed," says Lewis. "Most of those programs are gone now."
Resistance to the improved programs of today probably stems from lack of knowledge, Lewis suggests. "Competent, ethical physicians would not decline a program that results in better health for their patients, better information and no cost, which is what most of these programs offer." So educating physicians on disease management is the first step to winning them over.
For example, when Cardiac Solutions, a Buffalo Grove, Ill.-based company that offers disease management programs, signs a new contract with a health plan to manage patients with congestive heart failure, one of the first things employees do is set up meetings between members of the company's clinical staff and the health plan's cardiologists and primary care physicians, says Gene Miller, executive vice president at Cardiac Solutions. The goal is to explain that Cardiac Solutions' program of patient education, monitoring and home care is based on medical evidence and that it works.
At HealthNet, every disease management program has an advisory board of respected specialists and primary care physicians, Leider says. The health plan consults the physicians and educates them about disease management concepts and practices. A benefit, Leider says, is that the physicians on the boards often become champions of the programs and help win the support of their peers. HealthNet's approach reiterates a key point in obtaining physician buy-in: the need to encourage physicians to help develop the programs.
That worked for New York-based NYLCare Health Plans, which had two cardiologists help design a program to care for patients with congestive heart failure. "Their involvement was an important aspect of the product that made it much more readily acceptable to the participating physicians," says John Roglieri, M.D., corporate medical director at NYLCare.
The health plan worked with Stuart Disease Management Services to create and implement the program. Getting physicians involved was something the vendor highly recommended.
"We encourage plans to do a kind of grass-roots development of the guidelines so that there is buy-in at the local or regional level," says Kevin R. Karwath, group director of consulting at SDMS. "If these folks feel they have contributed to it, they are more likely to implement it and comply with it."
Another factor is that NYLCare's program, which focuses on patient education and telemonitoring and asks physicians to follow guidelines developed from national standards, really works. A study of 149 patients in the disease management program found that it reduces admissions, readmissions and lengths of stay significantly for those with congestive heart failure. That's enough to get physicians excited about participating, Roglieri says. He advises organizations to select illnesses for their first disease management programs for which the potential for improvement is high and the benefit of intervention has been proven through research.
Success breeds success
Once a program has been successful in one market, physicians in another may be more willing to participate, says John Wallendjack, M.D., HealthAmerica's vice president of medical affairs. The insurer offers its physicians access to Cardiac Solutions' heart disease program. The vendor's success in the Philadelphia area helped overcome even Wallendjack's skepticism.
The program makes good medical sense, so physicians have referred about 100 patients to it in just the last few months, he says. Physicians try it and like it, and they tell their peers. "It's contagious," he says.
Physicians get excited about improving the quality of medical care, NYLCare's Roglieri says, "But it gets even better if there's something in it for them, like free telephone calls to their patients every week with advice to them as to what's going on."
John Byrnes, senior vice president for performance improvement and innovation at Saint Francis Health System in Tulsa, Okla., had been working in the disease management field for several years before joining Saint Francis in December to launch a series of programs. Much of his effort over the years has been focused on physician participation. The bottom line, he says, is that disease management programs have to make physicians' jobs easier.
One way to do that is to turn guidelines into tools physicians can use in their practices, he says. For example, organizations can track how physicians are treating diabetic patients and then give them lists of patients who need certain tests or have missed follow-up appointments.
"It gives physicians a chance to get everyone in their practice caught up to what needs to be done at that time," Byrnes says. "If they wanted that kind of information several years ago, they would have had to review 100 charts. Now the disease management department can provide it. It's useful, and they can act on it immediately."
Once physicians see how disease management programs help them in their practices, enthusiasm gains momentum, Byrnes finds. He can't keep up with requests for disease management programs.
"The physicians here have been watching the progress of several systems throughout the country and really don't need to be convinced," he says. "Instead it's, 'How quickly can we get these things built and put into place?'"
---
Physicians often need incentives to accept disease management programs
One way to get physicians to accept disease management programs with enthusiasm is to offer them economic incentives.
Many physicians are at risk for some amount of hospital care for their patients, so if an organization provides a disease management program that guarantees reduced hospital stays, physicians will benefit and be more likely to participate, says Al Lewis, executive director of the Disease Management Purchasing Consortium in Boston. Lewis works with 19 health plans, assisting them in identifying, selecting and contracting for disease management programs.
At HealthNet, which operates in Missouri and Kansas, affiliated practices that assume risk realize savings when hospital care is reduced through disease management initiatives, says Harry L. Leider, M.D., vice president of health services and corporate medical director. And it pays physicians an honorarium for helping to develop disease management programs.
It also may begin to pay physicians an annual case management fee for patients enrolled in these programs, to cover the time they spend communicating with program staff, Leider says.
"It takes time to talk to a case manager or go over a care plan," Leider says, "and some physicians are concerned that they are not being compensated for that effort. Successful disease management programs need to address that."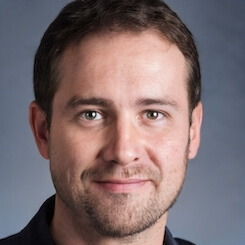 Paul Lendner ist ein praktizierender Experte im Bereich Gesundheit, Medizin und Fitness. Er schreibt bereits seit über 5 Jahren für das Managed Care Mag. Mit seinen Artikeln, die einen einzigartigen Expertenstatus nachweisen, liefert er unseren Lesern nicht nur Mehrwert, sondern auch Hilfestellung bei ihren Problemen.