At a glance
Health Care Value Initiative of
Dallas-Forth Worth Business Group on Health
Number of employers:140
Number of employees:225,000
Covered lives:450,000
As delineated in: Lessons From the Pioneers, (AHCPR 98-0004).
Call (800) 358-9295 for a free copy.
Many companies and employer coalitions base purchasing decisions on report cards or other statistical measures forwarded to them by health plans. Some businesses will also study the health plans themselves, to decide which offer the best services for employees. But the Dallas-Fort Worth Business Group on Health took a different approach. Instead of looking at health plans, it offered hospitals and physicians a direct link to large employers. Those that accepted agreed to establish meaningful performance measures and carry out an outcomes reporting plan.
Hospital officials were excited.
"The hospitals were dying to work directly with employers and already had some of the data in an electronic format," remembers Marianne Fazen, executive director of the Dallas-Fort Worth Business Group on Health, which represents 140 employers, 225,000 employees and about twice that many covered lives. "One of the most important decisions we made was to make the study communitywide rather than limit it to certain hospitals," she says. In fact, some hospitals offered to drop everything and make these measurements, reporting directly to the business group. "They were tired of health plans taking the lead."
The physicians were a harder sell. "They had been inundated with requests for data from all their health plans," she says. "They didn't like report cards. They hated 'cookbook medicine,' although you don't hear that term so much anymore. The big attraction was that the health plans were not involved. The doctors told us they had never been invited to the table before."
Fazen notes that her group also told physicians that having this system of direct reporting to employers in place might open the door to direct contracting with employers, bypassing the health plans altogether at some point. Alternatively, the Dallas-Fort Worth group told the doctors, the health plans might start using the criteria created by the providers, putting the physicians in the position of creating the system by which they would be judged.
The system
But how would they be judged? First, the employer group polled its members and developed a list of the top five health care concerns of companies and employees. Number one was pregnancy and childbirth. Next, in order, came cardiovascular disease, musculoskeletal problems, mental health and drug abuse, and cancer. The employers wanted to measure quality across an entire episode of care, integrating data from hospitals, physicians' offices and employees themselves.
Pregnancy and childbirth was to be the first study. As predicted, the hospitals quickly agreed to participate, suggesting measures such as Caesarean sections, readmissions and low birth weight.
"The doctors kept coming back and asking us what we wanted in the way of quality-of-care indicators," Fazen says. "We kept telling them, 'You should know what constitutes quality care.' The doctors really had to invent the wheel. It was tough. Some thought there should be three sonograms per pregnancy; others, one; some thought no sonogram was best." The physicians also differed in their levels of cybernetic sophistication. "One physician's office had no computers. The office manager just said 'no' to computers," Fazen recalls. Eventually, the Texas Medical Foundation agreed to help the busy doctors collect and manage their data.
It took a year and a half to build trust, as Fazen puts it. Then, a setback. The vendor that was crunching the numbers had to be fired. "We began to see that they didn't understand severity adjustment," Fazen says. One report was issued, in 1995, but because of the data problem, is not being used. This summer will bring a usable maternity report, as well as a report for the second area of exploration–cardiovascular disease.
Garnering interest
Despite the snag involving by the vendor, the unusual approach used by Dallas-Fort Worth has received good reviews.
Last February, the federal Agency for Health Care Policy and Research released a report titled "Theory and Reality of Value-Based Purchasing: Lessons from the Pioneers," which showcased the efforts of nine large employers, including the Dallas-Fort Worth Business Group on Health, to use their enormous clout to assess and change the quality of the health plans to be used by their workers.
According to AHCPR, buyers of health care should hold providers responsible for both cost and quality of care. Value-based purchasing such as that pursued by Dallas-Fort Worth brings together information on the quality of health care, including patient outcomes and health status, along with cost data. As a corollary, the theory goes, value-based purchasing would reduce inappropriate care while rewarding the best-performing providers.
Again–in theory–organizations pursuing value-based purchasing would have contracts spelling out the roles of buyer and provider, sufficient information to support intelligent purchasing, a mechanism for ensuring continuous improvement and favorable outcomes, and incentives to encourage desired practices. The final piece is education programs for employees to help them use the information.
Using the data
In the case of Dallas-Fort Worth, how will the information be used? The employer group will teach company managers how to use the information, which includes patient satisfaction data. An employee education program is also in the works, complete with videos. "Patient empowerment" messages will also be carried to the community in public forums. "The results will either be put on company computer networks for use by employees or will be used by company managers to make contracting decisions with health plans," Fazen says.
Did she say health plans? Yes. They aren't going to stay out of the loop forever. "It's time to invite them in," Fazen says. The twist? The health plans will be encouraged to use this data, rather than continually develop their own data models, to prevent duplication of effort. The data collection model developed by the physicians will also be used by physician offices, group practices and independent practice associations throughout the state.
Dallas-Forth Worth is an exceptional case. AHCPR reports that a limited number of employers and coalitions act boldly and innovatively to undertake value-based purchasing. Those that do, the "pioneers," collect information on cost and quality, using it to select providers and develop financial incentives for employees to enroll in plans with good performance records.
Most employers use combinations of indicators from the National Committee on Quality Assurance, Foundation for Accountability and Joint Commission on Accreditation of Health Care Organizations.
As far as AHCPR is concerned, effort counts. The report also mentions a third group of employers. As the snippy sobriquet might suggest, AHCPR's "do nothings" rely on plans and carriers to cut costs and don't much care how they do it.
---
Our most popular topics on Managedcaremag.com
---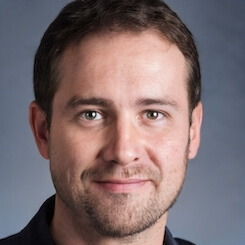 Paul Lendner ist ein praktizierender Experte im Bereich Gesundheit, Medizin und Fitness. Er schreibt bereits seit über 5 Jahren für das Managed Care Mag. Mit seinen Artikeln, die einen einzigartigen Expertenstatus nachweisen, liefert er unseren Lesern nicht nur Mehrwert, sondern auch Hilfestellung bei ihren Problemen.