In 1995, Harris Methodist Health Plan, the largest in northern Texas, informed the Fort Worth Clinic and its physicians that they were to spend no more than 9.6 percent of each premium dollar on drugs. If the physicians violated this directive, Harris said, they would have to eat 35 percent of the additional cost.
Fort Worth signed off, pharmacy terms and all. Then it overran its pharmacy budget $30,000 every month, a third of which came out of its physicians' pockets. So the plan's directive, in essence, slashed the clinic's $11.33 per member, per month capitation by a third to a half. Unable to negotiate a higher pharmacy budget, Fort Worth sued Harris, claiming that the policy violated the Texas Medical Malpractice Act by encouraging doctors to drop sicker patients, such as transplant recipients on immunosuppressants.
Words were–to put it politely–exchanged. Published reports had Harris accusing the doctors of overprescribing and not controlling prescription costs. The doctors, a Harris spokesperson was quoted as saying, did not realize that what they lost on pharmacy, they might make up on shorter hospital stays and fewer referrals to specialists. Under the same plan that holds physicians responsible for pharmacy budget deficits, they are rewarded for surpluses in budgets for hospitalization and specialist referrals, receiving 49 percent of any savings.
The case was settled in February. "The settlement is confidential," says Brian Levinson, a Harris spokesman. Calls to the Fort Worth Clinic were not returned. Levinson did say that the percentage of the premium dollar doctors could spend on pharmacy without financial penalty was increased from 9.6 to 11.2 percent. Reportedly, Fort Worth will continue to do business with Harris.
That might have ended the story, except for the larger context. The Texas Department of Insurance, concluding that Harris improperly penalized physicians for exceeding pharmacy budgets, recommended that the HMO void the pharmacy clause in its physician contracts and proposed an $800,000 fine against Harris. On April 21, Harris contested the fine. A judge will decide whether the HMO's contracts are legal, but if it is forced to drop its pharmacy budget plan altogether, physicians could be repaid between $4 million and $7 million.
Is what's happening in Texas just an isolated skirmish between doctors and managed care companies–or does it telegraph a more significant business trend? A closer look reveals that pharmacy benefit risk-sharing arrangements between physicians and health plans are expanding.
More and more risk
According to the 1997 Novartis Pharmacy Benefit Report, use of shared-risk pools that include drug charges is expected to double from 1996 to 1998. In 1996, the last year for which data are available, 35 percent of HMOs shared pharmacy risk with primary care physicians. Specialist groups are less likely to enter into such arrangements, ostensibly because their population bases tend to be sicker.
The crux of the matter is this: All the discounts, rebates and formularies in the world won't help a managed care company if the doctor writes the prescription for the expensive drug anyway. Managed care companies are trying to gain compliance. Doctors are called in for seminars on when to use and when to refuse the newest drugs, and some detailed disease management programs attempt to skirt expensive medications. To date, such programs have had only slight effect–making pharmacy risk the next logical cost-control strategy.
Indeed, pharmacy costs keep marching uphill. In 1995, they were 7 percent of HMO costs. Now, according to Gary Frazier, an analyst at Bear Stearns in New York, they have jumped to 12.5 percent. This pinched HMOs' bottom lines during the past several years, because most tried to keep premiums level as a way to capture and hold market share.
So are physicians now going to carry that weight? "The trend is inconsistent, slow and subtle, but yes," suggests Robert P. Navarro, Pharm.D., managing director of health services research for St. Louis-based Practice Patterns Science, a subsidiary of Express Scripts, the pharmacy benefit management company. California, according to Navarro, is ahead of the rest of the country in shifting risk to doctors because the state boasts a high percentage of integrated practice groups that have the ability to manage a many-sided risk such as pharmacy. "In California," he says, "doctors understand risk and even want it."
Actually, Navarro notes, some physicians have been at partial risk for pharmacy since hospital and other cost withholds were introduced in the mid-1980s. Some plans have long held physicians responsible for part or even the entire cost of nonformulary drugs. "I think these mechanisms were designed to offload pharmacy risk for health plans and prepare physicians to accept a greater amount of it," Navarro says.
Debi Reissman, president of Rxperts Inc., an Irvine, Calif., consulting company that helps pharmaceutical companies, HMOs and medical providers sort out and address pharmaceutical utilization issues in the managed care environment, agrees that the trend toward accepting pharmacy risk is more pronounced on the Pacific coast. "It takes many forms," she says, "from something as simple as a bonus arrangement for prescribing generics or formulary agents, to a fully capitated pharmacy budget under which physicians are penalized a percentage of overruns and rewarded by a like percentage of savings." The latter is a common arrangement in California, Reissman says. "A lot of managed care companies found that bonus plans without penalties weren't effective."
Jim Whisler of Minneapolis, a partner in Deloitte & Touche, the accounting and management consulting company, sees several arrangements emerging. "You have an individual approach, in which physicians prescribe and send people to the hospital out of a pool of dollars. How much physicians get depends on how much of the pool is used. If using drugs saves them hospital costs, they could get money back." The second arrangement is that of a pool for drugs alone. "The target could be $12 per member, per month. If a group's patients use $10 of drugs on average, the doctors get $2 back."
Bring on the risk
James E. Fanale, M.D., chief of geriatrics at Memorial Hospital in Worcester, Mass., says his 120-doctor multispecialty group actively sought capitation a year ago. "We thought we could manage our patients' lives better," he says. "Actually, the managed care company didn't want to give us the risk." How did it work out? "We anticipated a tough first year, and it was," he admits. "But we feel we will do better the second year."
Thomas J. Garvey, M.H.A., president of the Garvey Group in Merrick, N.Y., a consulting company that develops strategic plans for HMOs and managed care companies, agrees that, sometimes, physicians want capitation. "But what they want is not always what they need," he adds. "I can ask doctors what their costs are and they tell me what their fees are. They don't know what their costs are." One doctor, Garvey says, wanted to go after global contracts. Garvey asked him how much he stood to make. "'Well,' he said, 'I am making Medicare levels now and this thing is 120 percent of Medicare, so I'll make money.' Too often, doctors go after cash flow instead of calculating true profit after costs. There is real profit in risk, but only if you know how to manage it."
Before you leap, Reissman recommends you make sure you clearly understand the budget offered by the managed care company and how it was derived. Physicians should also understand utilization patterns for populations for which they accept risk. "If utilization is topping out at $15 per member, per month and you accept risk at $10," Reissman points out, "you will have a long way to go to become profitable."
The IPA challenge
She has seen medical groups lose from a few thousand dollars up to $1 million at the outset. "There is a learning curve. Drug costs and utilization can be difficult to manage, especially in an independent practice association, where the doctors are not all under one roof. If everyone doesn't comply, some doctors take a financial hit for the practices of their fellow prescribers."
Reissman also warns doctors to understand their situations with rebates. Some managed care companies negotiate rebates with suppliers but do not pass the savings on to their risk-sharing partners. "If the rebates are not shared, the per-member, per-month rate has to be higher."
What else should you have before accepting risk? "Data," says Fanale. "This was a major issue with us. We wanted outpatient utilization, specialist utilization. We did not get the data we needed. The only way to get that information was to manage data ourselves, so we bought an information system that allows us to do that."
Garvey suggests that doctors look at the percentage of the practice revenue a health plan represents before deciding whether to accept pharmacy risk. "If the plan represents over 20 percent of your revenue, sign," he says. "If it's up to 30 percent, you cannot refuse to sign and also survive." Then he adds, "Right after you sign, insure the risk. If your upside risk is over $40,000, insure it."
"Too often," Deloitte & Touche's Whisler says, "doctors think that because there is a formulary in place, they don't have to worry about costs. The formulary may control cost of the drugs, but it does not control frequency of use. It is important that a physician be in the lead to explain to the others how their prescribing affects the group financially."
Others think pharmacists are better suited for that role. Some physician groups hire pharmacists to examine prescribing patterns and, in some cases, work directly with patients with chronic conditions or who are taking expensive medications. "Physicians need an incentive to watch what they prescribe instead of prescribing the newest thing on the market," says David Moll, Pharm.D., a clinical pharmacy consultant in Portland, Ore. "They should use the expertise of pharmacists and pay us for it. It's hard to get HMOs to pay for our services."
Moll says a consultant pharmacist, placed in a 10-physician clinic, could save the group at least $1 million a year in nonpharmacy health care costs simply through education about prudent use of medications. All this for someone who is paid about $75,000 a year, plus benefits.
There is some disagreement about when the pharmacist's salary starts to pay for itself. One rule of thumb is that such a move becomes cost-effective at 75,000 lives. Fanale's group, which manages 30,000 of the integrated delivery system's 70,000 capitated patients, employs a full-time pharmacist to examine pharmacy utilization. Reissman says she thinks 50,000 lives would justify it. "Even if you don't hire someone," she adds, "there are numerous consulting groups willing to help you manage this risk."
"Many doctors," notes Moll, who acts as such a consultant, "do not want this expense to come out of their cap, yet we can save them money. Take hyperlipidemia. In current capitation situations, doctors don't have time to educate themselves about lower-cost drugs that will control cholesterol in addition to all of the new drugs on the market. My role would be to discuss drug therapy with patients as well as physicians."
Does he offer to base his fees on the amounts he can save medical groups? "I've explored that," Moll answers, "but still no takers."
The Great Lakes Health Plan in Southfield, Mich., an HMO with 8,000 physicians and 50,000 members, does not shift pharmacy risk to its doctors–at least, not now. "How would you feel if you knew your doctor was getting money for not referring you to a hospital or prescribing fewer or cheaper drugs for you?" asks Great Lakes chief medical officer Baron D. Beck, M.D. "We purchased a small health plan with a pharmacy risk contract. It sent shivers up my spine. The only incentives we offer are for quality of care, not quantity of care," he says, explaining that such quality is measured by continuity of care, follow-up with specialists, preventive health care, mammograms and pap smears.
Yet, Beck concedes that pharmacy is a hot item at the moment. "It's extraordinarily expensive," he says, noting that he is changing his mind and is "strongly considering giving doctors a risk opportunity for pharmacy. We would only give doctors the cap based on actuarially sound data. We would have to incorporate some sort of severity index."
Beck is also concerned about underutilization, the ethical aspect of doctors profiting from prescribing habits. "You can only find underutilization after the fact," he says. "Then it's too late."
"Physicians would not compromise care to increase reimbursement, but in the absence of evidence of the effectiveness of one drug over another, it's easy to consider price," says Navarro. "It's not wrong–it just happens."
Maybe, Whisler says. "You have to assume physicians will do the right thing," he says. "Under fee-for-service practice, they had an incentive to overdo things. Incentives of this sort level the playing field. Providers want risk. If they have it, they have freedom to practice as they wish.
"Yet HMOs control a lot of information that providers need," he continues. "Their purpose may become less that of an insurance company and more that of an information provider. In the end, ironically, HMOs may be more closely tied to providers than to their members."
Jean Lawrence writes frequently for Managed Care.
---
Doctors who put on pharmacists' hats
The baby has an ear infection. You write the amoxicillin prescription by responding to seven prompts on the touchscreen of the computer in your exam room. It takes 20 seconds. Then, instead of sending the mother to the pharmacy, you send her to your waiting room. There, at a state-of-the-art "fulfillment station," your nurse pulls up the child's record on the computer, reaches for a bottle of amoxicillin, scans it to merge the information with the baby's chart, prints out a prescription label and counseling information and hands the mother 10 days' worth of medicine. After giving the child his first dose right at the nurses' station, the nurse collects the mother's pharmacy copayment.
This system, offered by AllScripts Inc. of Libertyville, Ill., merges prescription information with the patient's record, checking it against the formulary and allowing office staff to dispense starter doses. Prescriptions can be transmitted electronically to a patient's pharmacy or mail-order house.
"Our system helps doctors at risk for pharmacy to control what drugs they get and whether the patient actually takes the medicine (20 percent don't, studies show) and thus improve outcomes," explains Jeff Walsh, vice president for managed care at AllScripts. The system also helps manage multiple formularies, pre-empting phone calls to physicians' staffs about off-formulary drugs and inquiries from pharmacies about illegible prescriptions.
Walsh thinks the system can help physicians determine an acceptable per-member, per-month rate when accepting pharmacy risk. In one study, a clinic with a large Medicaid population tested the system and was compared with nine clinics with similar populations. The test clinic reduced its pharmacy cost by 7 percent, while the other nine felt an average increase of 23 percent.
---
Our most popular topics on Managedcaremag.com
---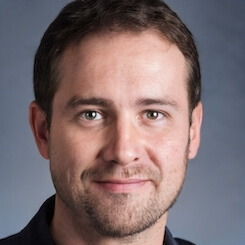 Paul Lendner ist ein praktizierender Experte im Bereich Gesundheit, Medizin und Fitness. Er schreibt bereits seit über 5 Jahren für das Managed Care Mag. Mit seinen Artikeln, die einen einzigartigen Expertenstatus nachweisen, liefert er unseren Lesern nicht nur Mehrwert, sondern auch Hilfestellung bei ihren Problemen.