As executive search consultants in the health care industry, we often hear from physicians who are considering career changes. Their desire is to move from working as a full-time clinician or teacher to a leadership role in administration or management in a health care organization. Although some have already embarked on a new course, enrolling in management classes or even full-time business degree programs, others are still testing the waters, unclear about their options. They feel unsure about the risks involved in leaving active work in the profession for which they spent so much of their lives preparing.
Our work also brings us into contact with experienced physician executives who have achieved success in many different situations– hospitals, systems, managed care organizations, insurance companies, pharmaceutical and medical device companies, agencies and professional associations. They have already made the challenging career change to full-fledged executive, demonstrating that for them, at least, the risks are worth the rewards.
At whatever stage of the decision-making process you may find yourself, take these words of encouragement and support from executive search consultants who are daily in the market for senior executives: The opportunities in health care management have never been greater for physicians, and the need has never been more pressing for the unique combination of clinical insight and leadership that talented physician managers can provide.
Proof of the increasing importance of the physician executive, if any were needed, can be found in the stunning growth of the American College of Physician Executives from a small group in the 1980s to its current membership of more than 12,000. More evidence is the development of physician-specific M.B.A. programs. These, along with the broad range of business and management educational opportunities now available to physicians through many sources, attest to the national trend that is moving many from medicine to management.
Why enter management?
In 1996, our search firm, Witt/Kieffer, Ford, Hadelman & Lloyd, conducted a national survey of physician executives employed in both provider and payer organizations. A total of 820 questionnaires was distributed, and 247 usable responses were received.
When asked why they had entered medical management careers, physician executives gave positive and optimistic responses. Forty-five percent said that they had a desire to be part of the health care solution. Another 36 percent said that their interest in management/leadership challenges led to their decision. Other reasons cited by respondents included: waning of medicine's challenge over time; frustration with practicing in a managed care environment; desire to improve income; wish to enhance management skills; postretirement opportunities; health or disability factors that curtail medical careers; and desire for more predictable schedules and defined hours. Although the transition is not easy, according to those who have made the move, it is ultimately rewarding.
Most health care provider organizations have, at the minimum, a vice president for medical affairs or equivalent physician executive whose job, in large part, is to mediate and communicate effectively between the employer and its physicians. The vice president of medical affairs is usually the most senior role specifically held by physicians in management and is typically a career goal of those who make the move from practitioner to executive.
In our 1996 national study findings, physicians in senior management considered the roles of physician, leader and manager and ranked them as they viewed themselves then and five years earlier. (See chart on page 38.) The rankings indicated a major shift in self-perception. The percentage of those who viewed themselves first as physicians has declined, whereas perceptions of their role as leaders rose markedly. A higher percentage of those in payer as opposed to provider organizations continue to view themselves first as physicians.
Career change caveats
As executive search consultants, we speak daily with physicians at every stage of their careers, from new medical school graduates to seasoned practitioners. Many are considering a change to management. Our experience includes hundreds of personal interviews each year with physician executives, and our firm recorded more than 60 successful searches in 1996 for senior executives who are physicians. From this, we know that the transition is not for everyone.
Based on our experience in the field, we offer important points that will affect the success of your career change:
Mobility increases marketability. Physicians often remain in a single locale throughout their careers because they like the familiarity and continuity. But executives must be willing to go where the best opportunities exist, accepting the inconvenience as necessary to success.
Thick skin is essential. Executives must make many tough calls–for example, closing services, downsizing, allocating limited resources–and be willing to accept the consequences. In contrast, physicians generally enjoy their status as healers and life-savers; they thrive on the emotional rewards that come with caring for patients when they are ill and vulnerable.
Compensation is more than money. Although the average earning power of physicians and senior health care executives is not so different, the method of payment certainly is. Practicing physicians–especially in fee-for-service situations– are compensated directly for their work. Their annual earnings reflect how many patients they see efficiently in a year's time, not how many return to health. However, executive compensation is more long-term and related to success, although the results may not be known for months or years.
New stresses come with the job. Physicians already know the stresses that come with making life-and-death decisions. As executives, they will experience other kinds of stressful situations, often caused by leading lengthy decision-making processes to influence and persuade others. Unlike a physician, whose key decisions involve diagnosing and treating patients, an executive faces problems that often have no single right answer. The physician executive position was once considered to be a step toward retirement, but not today.
Assuming that you have not been deterred by the previous caveats, take a look at the many options. Diverse opportunities for physicians include both traditional and cutting-edge situations. The newest opportunities for physician executives are in information systems, whether for a data management company or as director of information systems at a health care organization, putting information technology at the service of medicine to make better diagnoses and treatment possible.
Skills needed
The basic skills portfolio of a physician entering a position in health care management is likely to include:
Human resources management. Managing people is an art, involving both learned skills and good natural instincts. To ease the transition to management, some physicians enroll in short-course business management programs or full M.B.A. degree programs; both are excellent ways to learn management techniques.
Communication. An executive must be able to relate well to a wide range of people. Good communication requires strong listening, speaking and writing skills. Effective communication can achieve the consensus sought in most health care organizations.
Financial understanding. A solid understanding of the financial implications of issues is essential for physicians in management. Success is measured by whether an organization's books are balanced and its overall financial picture is healthy.
Strategic thinking. An executive must have a global perspective on issues and an increasingly sophisticated understanding of population-based health care. Openness to new concepts for health care delivery is vital.
Team play. An executive must listen to many points of view to formulate a planning strategy. Team leadership can be a challenge for physicians who are accustomed to planning and deciding alone.
Physician relations. It is unwise to assume that a physician executive is skilled in physician relations. The most credible physician relations skills are applicable in many settings, not just with old friends and trusted colleagues.
Specific skills for managed care. To be effective in managed care positions, a physician executive needs all of these skills and more. Managed care positions demand understanding of how physician efficiency translates into quality. Because some physicians believe that restrictions on their decision making can lower the quality of patient care, a physician executive in managed care must be able to explain the intricacies of payment methods while helping physicians appreciate managed care's virtues. To accomplish this, the physician executive has to understand both outcomes measurement methodology and outcomes management. Success is achieved by those who are able to cultivate respect and leadership, and who have skills in marketing and in sales.
Often physicians in managed care settings are involved in making presentations–for example, in contract negotiations with business coalitions or meetings with consumer groups. Such public forums require thinking on your feet.
Getting a start
If you are serious about making your move into management, begin by looking for opportunities in your current situation. Ask for responsibility, and learn everything you can in the process. Those enrolled in management courses, especially in a management degree program, will find advisers who are able to offer valuable suggestions and tips, but will have to ask them for assistance.
Our firm's 1996 national survey of physician executives in both provider and payer organizations yielded key information about salaries of physician executives. The average base salary of respondents was $172,000, ranging from under $100,000 to $500,000. The average salary for those in provider organizations such as hospitals and clinics was $183,000; for those in payer organizations (for example, managed care and insurance companies), the average was $153,000. Note that these are average salaries; above-average performers can command far higher salaries. (See chart below)
The next step
Whether you have just decided to enter the management ranks or embarked on that course some time ago, achieving proficiency in basic skills is the necessary first step. But you are likely to aspire to higher titles and greater responsibility as you acquire experience and seasoning.
The apex of the pyramid is the place that some, but not all, physician executives aspire to reach. This is the place where the physician executive is able to exercise vision and move organizations, or even the whole country, forward.
The charismatic leadership of David Kessler, M.D., at the Food and Drug Administration through two presidential administrations led the country to adopt a new, more critical perspective on nicotine and tobacco. His vision and leadership are inspirational for many others. Someday there will be cures for cancer, AIDS and Alzheimer's disease–and physician executives, like Kessler and many others, will be leading the way.
And when new challenges arise, physician executives will continue to step up and provide the needed leadership. The future will be exciting for physicians with the will to take the responsibility.
Adapted and excerpted from The Business of Medicine, edited by Julie K. Silver, M.D., instructor in physical medicine and rehabilitation at Harvard Medical School. Published by Hanley and Belfus, Philadelphia, (800) 962-1892.
---
Our most popular topics on Managedcaremag.com
---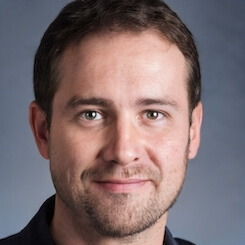 Paul Lendner ist ein praktizierender Experte im Bereich Gesundheit, Medizin und Fitness. Er schreibt bereits seit über 5 Jahren für das Managed Care Mag. Mit seinen Artikeln, die einen einzigartigen Expertenstatus nachweisen, liefert er unseren Lesern nicht nur Mehrwert, sondern auch Hilfestellung bei ihren Problemen.