This month we will narrow our look at the Stark II regulations, exploring their effect on income division. This arises in such contexts as how physicians are paid by their employers and contracting providers, and whether a medical group falls within the law's "group practice" definition.
Most frequently, the Stark law's rules about revenue division affect salary payments to physician employees (both owner and nonowner physicians). To qualify as a protected employment relationship under the law, physician compensation must be "consistent with the fair value of the services." It cannot be based on anything that takes into account either "the volume or value of any referrals by the referring physician" or any other business between the parties.
The rule goes on to explain that productivity bonuses "based on services performed personally by the physician" are allowed, as long as those bonuses are "not directly related to the volume or value of the physician's own referrals." In other words, the Stark law says that physician employees may not be paid under a formula that rewards them for ordering certain designated health services from their employers or from related parties.
This is almost the same language used in the Stark law's group practice definition. That definition is important, because many of the law's exceptions apply only to group practices.
Murky water ahead
The Health Care Financing Administration's explanation of how this rule applies to productivity bonuses is somewhat vague. It is unclear whether HCFA intends to prohibit employers from putting revenue from those designated health services into their bonus pools for distribution to employees on the basis of clinical productivity. Before the new regulations took effect, health lawyers generally believed that the Stark law did not forbid this–prohibiting only, instead, crediting referral revenue to a specific physician.
I believe that HCFA will not interpret Stark II in a way that results in designated health service revenue being kept out of general productivity bonus pools, because that would be contrary to the two-step formula generally applied to payments under the Stark law. The first step determines whether the physician or group is entitled to payment for services and/or referrals. The next step determines whether the group's method of splitting that money complies with the income division requirements set forth by the law. HCFA's comments about the application of productivity bonuses to employment relationships should only apply to the second step.
Crossing familiar turf
If this turns out to be the case, HCFA will probably take the position that its rule–that bonus pools cannot be used to reward physicians for referrals to Stark II's designated health services–constitutes a confirmation, not a new interpretation, of HCFA's position about bonuses. Consequently, HCFA is likely to consider this rule to be in effect now–and most likely, retroactively as well. Thus, bonus pools should not be divided in a way that rewards referring physicians for revenue generated from those referrals. Take note: This clearly prohibits a once-common practice among large and multispecialty groups– rewarding physicians for ancillary service referrals (and for referrals to other group physicians) by giving them credit for a portion of revenue generated from those referrals. Further, HCFA will probably contend that this method of dividing income has been prohibited since Stark II took effect Jan. 1, 1995.
HCFA's mistake
HCFA has also proposed that such productivity bonuses exclude credits to physician employees for services rendered by support personnel who are under the physician's supervision. (When these services are billed as if the physician performed them, they are called services performed incident to the physician's services, or "incident to" services.) This is a substantial change from the old rules, and I think it is a mistake on HCFA's part. True "incident to" services are an appropriate way to increase physician efficiency and effectiveness. Qualified personnel with proper supervision can help the physician provide more services to more patients. Effective delegation is not overutilization, and HCFA has offered no evidence to suggest that a physician will order more tests than necessary when a nurse or a physician's assistant, for example, provides those services.
For medical groups that find productivity to be a valuable basis for income allocation, the unfortunate effect would be to discourage delegation of services. Groups looking to provide enhanced or lower-cost services, or to assume financial risk under capitated arrangements, will have a more difficult time properly rewarding physicians for appropriate utilization if the doctor will be punished for delegating services to lower-cost personnel. This is one of several examples where HCFA appears to have overanalyzed the Stark law–to the point of defeating its central benefit: encouraging appropriate utilization of services.
The revenue division rule also applies in the context of personal services arrangements involving independent physicians and providers. The Stark law permits a provider to pay an independent physician for services under certain conditions. Among these is the requirement that "compensation … is not determined in a manner that takes into account the volume or value of any referrals or other business generated between the parties."
Thus, payments to independent physicians must be based on the value of the services performed, without being weighted on the value or volume of total referrals or other business between the parties. HCFA explicitly applies this definition to agreements between group practices and independent contractors, reflecting an approach already taken by most practitioners. This rule applies to all services.
A group receiving profits from services rendered by independent contractors must divide that money under the same rules that apply to distribution of employee-generated profits.
---
Our most popular topics on Managedcaremag.com
---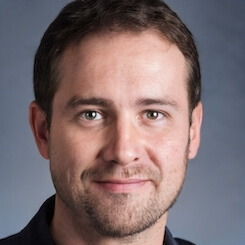 Paul Lendner ist ein praktizierender Experte im Bereich Gesundheit, Medizin und Fitness. Er schreibt bereits seit über 5 Jahren für das Managed Care Mag. Mit seinen Artikeln, die einen einzigartigen Expertenstatus nachweisen, liefert er unseren Lesern nicht nur Mehrwert, sondern auch Hilfestellung bei ihren Problemen.