Times have changed since the double-digit managed care premium increases of the early 1990s. With 85 percent of the work force in some kind of managed care, employers are no longer pussyfooting around health plans, but instead often dictate benefits to be offered and brutally negotiate premiums.
Drastic premium hikes began to be heard as a distant rattle in the pipeline, culminating in a roar as 1999 premiums began to be announced: Kaiser Permanente, up 12 percent. According to the New York Times, Aetna U.S. Healthcare told a 20-person law firm in New Jersey to expect a 19 percent increase for single employees and 28 percent for families with children.
Nationwide, analysts predict 9 to 14 percent increases. That's four times the inflation rate.
Actually, points out Dale Yamamoto, a benefit consultant with Hewitt Associates, the national health care and benefits consulting firm, in some areas, this is the second year of double-digit hikes. "Pricing is very regional," he adds. "The East and West, where managed care is more mature, are seeing, and have been seeing, pretty big increases. In the Middle West, I think some plans are still buying market share, so increases are less."
According to Yamamoto, most employers realize they have been "holding the HMOs' feet to the fire the last few years."
This sentiment is echoed by an executive of a not-for-profit plan working with big employers, who fervently asked not to be identified. "The big guys know they have to eat these increases for a while," she says.
The reasons cited for the precipitous increases are many and various: rising drug costs, the increasing burden of treating ever-aging populations, customer clamor for open access and expensive name-brand drugs, legislator-dictated hospital stays, tough-minded physicians, the need for better computers to prevent huge and embarrassing losses * even the need to reinforce hospitals to withstand earthquakes. All true and valid, probably, but exacerbated by the overall trend, which was to hold prices down to artificial lows to increase market share. Sooner or later, something had to give. And give it did * 51 percent of plans started to lose money.
With such increases coming, employers will have no choice. They will either have to lay a larger share of health costs on employees, cut benefits, or both. One employer has even warned workers that it's health care or their next annual raise. If that sounds like a choice, it's not: The raises may go.
Balking
Of course, there is a third alternative: Reject outsize premium hikes. Last spring, the gigantic California Public Employees' Retirement System (CalPERS), which purchases health benefits for more than 1 million state and local public employees, sat down to negotiate prices with 10 health plans. Nine of them came in at an average of 5.1 percent. "Considering the data we saw on the high cost of prescriptions, Medicare reimbursement cutbacks, the high cost of maintaining rural care, as well as inflation, we believe a 5-percent average increase is reasonable," commented Kurato Shimada, chairman of CalPERS's Health Benefits Committee.
That left Kaiser's proposed 12-percent increase sitting on the table. CalPERS Board Chairman William D. Crist was not happy. "It is apparent that Kaiser made some serious business mistakes and lost control of costs," he says. "Now, it not only wants its customers to pay for those mistakes, but to pay for them all in one year." According to CalPERS, the average state employee with a family (who, incidentally, had not had a pay increase in three years) would take a $300 hit in take-home pay.
CalPERS played the best card it held * it threatened to freeze enrollments. No more members for Kaiser, although existing members could continue to be served by the health plan (one observer scoffed at this, saying Kaiser was having trouble absorbing the members it had and would not be swayed by threats to cut off new members). CalPERS also escalated the war of words. "It is our belief that Kaiser has a very insular decision-making process," snaps one spokesperson. "Although it is a not-for-profit community-based HMO and doesn't pay taxes, Kaiser doesn't seek the voice of the purchasers and members it serves."
CalPERS then seized the opportunity to suggest that it have a more direct role in the decision-making processes of all its health plans. Crist reiterated that CalPERS cannot afford to have any HMO come in with a "bad surprise," demanding that public employers, funded by taxpayers, absorb an economic jolt like the one Kaiser proposed. "All businesses," he says, "must meet the test of price competition."
Despite all this posturing, however, Kaiser came out a winner on the money. Although the deal had not been approved by the CalPERS board at this writing, the CalPERS staff recommended that the board approve Kaiser's offer to trim the increase from 12 percent to 10.75 percent, which would bring the average premium increase for all employees covered under CalPERS to 7.3 percent.
According to the staff memo, however, Kaiser also agreed to forge a new business relationship with CalPERS, with a renewed focus on mutual business planning "to ensure that CalPERS' interests and concerns are addressed in Kaiser's future strategic plans." According to the staff memo, Kaiser also released to its customer voluminous documents outlining strategic direction, cost containment strategies and other efforts relative to Kaiser's administration.
Tinkering with plan design
Employers are becoming more efficient purchasers, concludes Larry Levitt, director of the Changing Health Care Marketplace Project at the Menlo Park, Calif.-based Kaiser Family Foundation, which is connected to the health plan in name only. "There are more organized purchasing groups now than there were in the early 1990s."
Echoing this, Yamamoto expects many employers to restructure plans. "It could happen. Employers could feel so bad about hitting their workers with big premium increases that they will increase copays, for instance. We've had the same $5 to $10 copays for years. I think that we will see more plan design changes in 1999 than in 1998."
Direct contracting with providers is a possibility, according to Levitt. "The provider community, the hospitals and doctors, is organized enough now to offer services directly. But the question is, will this hold down costs? Plans have been in a vise grip, caught between the purchasers and providers. Will the same pressures to cut cost exist without the middleman to squeeze?"
The Kaiser Family Foundation has just completed a survey of the health plan purchasing habits of small-business owners. "Historically," Levitt points out, "small businesses have tried to cut costs by limiting employee eligibility, such as the time an employee must be on the job before health benefits cut in. We may see this again, too."
---
Our most popular topics on Managedcaremag.com
---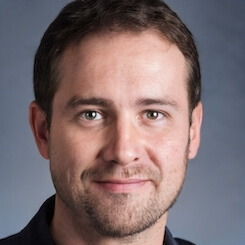 Paul Lendner ist ein praktizierender Experte im Bereich Gesundheit, Medizin und Fitness. Er schreibt bereits seit über 5 Jahren für das Managed Care Mag. Mit seinen Artikeln, die einen einzigartigen Expertenstatus nachweisen, liefert er unseren Lesern nicht nur Mehrwert, sondern auch Hilfestellung bei ihren Problemen.