The business of medicine is in serious trouble. Disenchantment with day-to-day practice is on every middle-aged face I know in medicine.
Just a cursory review of the managed care terrain turns up distressing news such as an alleged "paper" hospice in Chicago accused of fabricating records and bilking the government out of $28.5 million. Also, Columbia's home care agencies are 40 percent gone as of this writing.
The credibility and perceived moral standards of managed care medicine hover somewhere around those of tobacco companies.
Doctors have always been businesspeople: We have to make a living to be able to help the next patient and to practice medicine. But doctors are also professionals who publicly profess the good in their intentions and activities, and who use medical ethics as a tool every day.
How far apart are medical ethics and business ethics? Can these two sets of principles be aligned for the good of patients in theory or in practice?
Medical ethics revolves around clinical matters. It concerns individuals: clinicians and patients. It relies on fiduciary standards for relationships between these individuals; in other words, covenantal relationships. It has core principles — beneficence, autonomy and justice, to name three. It operates between clinicians and patients in all medical contexts. It is present in medical institutions in the form of ethics committees, which are generally voluntary, unfunded and underutilized.
Business ethics revolves around financial matters. It concerns organizations and the individuals within them, and their relationships with customers, especially those outside an organization. It relies on contractual standards for relationships between individuals, and fiduciary standards between an organization and its shareholders. Its core principles are integrity and honesty, and it operates in the marketplace. It is present in many large organizations in the form of an ethics officer, who is usually paid and busy. Also, his is usually not the last word on ethical matters.
Aligning the two
Doctors should take a close look at business ethics to see how well it fits in with what we do.
Medical ethics is not about the marketplace. Doctors balance obligations to patients when practicing medicine. They also think about their relationships with colleagues and, increasingly, with payers and suppliers. Doctors are bound by professionalism; most do not, on their own, compete openly for patients. But that day is coming: Quality and service standards are becoming benchmarks for doctors to hit, and hit them we will, if we want to remain in business.
But business ethics is not just about the bottom line. Businesses must also balance obligations to shareholders and customers. Some of these duties have been neglected too easily by some highly visible health care companies, which have already paid with their reputations or cash or both. More are likely to fall.
Medical ethics is not legal compliance, which is the least anyone should do, not the most. Ethics stands on the floor of law. In fact, because of minimal medical ethics, legal regulation of managed care is way up: 31 states passed 47 new laws last year banning gag clauses, requiring external reviews for member grievances and giving members direct access to specialists. Missouri, Texas and Florida passed new laws in each of these three areas.
Grievance procedures and appeals committees are coming to represent medical ethics in managed care. That's not bad: At least patients will get a hearing, and patient outcomes may improve. And real legal cases — Roe and Quinlan and Cruzan and Baby K and Fox — have really changed the practice of medicine over the past 25 years. But the close concordance of medical ethics with legal compliance makes you think: How close are ethics committees to being risk management committees? How close should they be?
Business ethics is not just legal compliance either. Sure, some of the best corporate ethics programs in the country were spurred by federal and state investigations. Sure, Tenet Healthcare's toll-free ethics number receives more than 500 calls monthly. Sure, Columbia/HCA has hired, as an ethics officer, a lawyer who handled some of the defense industry's ethics problems more than a few years ago.
But business is bound by law — not by covenantal relationships between individuals, and not by those sworn to put others' fortunes ahead of their own. "Caveat emptor" is the call of the marketplace, not "do no harm."
We expect integrity and honesty from business, and if we get less, there's always the Office of the Inspector General, or the New York Times or Oprah Winfrey.
Medical ethics is all about one-on-one, person-to-person relationships. We know that the doctor-patient relationship often means more to doctors than to patients. But managed care asks doctors to have relationships with patient panels. Will doctors care as much about panels as about individuals?
Population-based health care is a hard concept to grasp — just as hard as being a member of a "community of covered lives." Business ethics is also about relationships. What do you think Dale Carnegie teaches salesmen? What's going on when you get to know your local industry rep — the one assigned to your territory, the one with United Center sky box seats? Does this relationship have anything to do with the samples in your cabinet?
What is the difference between medical ethics and business ethics? It's in primary duty: Doctors do what we do because of who we are. Businesspeople do what they do because of what customers do for them. Doctors care for patients; businesspeople return value.
So, should doctors stand apart from management or become part of it? If we stand apart, will we survive? If we become part of it, what principles will guide us? Will respect for others, a sense of fair play and trust replace autonomy, beneficence and justice?
Not so far apart
The principles of medical ethics are sharp, effective instruments that every doctor can use. The principles of business ethics are also sharp and effective, and equally powerful. These two sets of principles are not so far apart.
To anticipate coming ethical dilemmas and new, difficult conflicts of interest involving money and patient care, we should:
Demand accountability by tossing the bad apples out of our profession;
Use ethics as a decision-making tool by discussing disagreements or judgments with colleagues or a trained ethics consultant;
And solve ethical problems before they become legal ones.
---
Our most popular topics on Managedcaremag.com
---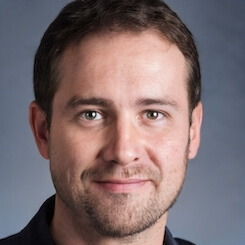 Paul Lendner ist ein praktizierender Experte im Bereich Gesundheit, Medizin und Fitness. Er schreibt bereits seit über 5 Jahren für das Managed Care Mag. Mit seinen Artikeln, die einen einzigartigen Expertenstatus nachweisen, liefert er unseren Lesern nicht nur Mehrwert, sondern auch Hilfestellung bei ihren Problemen.