The AMA capped a less-than-harmonious convention by selecting its board chairman, Thomas R. Reardon, M.D., as its 1999 president. Reardon turned away a challenge from former Chairman Raymond Scalettar, M.D., in the AMA's first contested presidential election in five years.
Reardon and other AMA leaders were pounded at last month's meeting in Chicago, where member after member used floor time to criticize the association's handling of the Sunbeam endorsement debacle. To put a twist on the old Watergate-era refrain, some wanted to know what Reardon knew and when he knew it. Others demanded an accounting of expenses in settling a $20 million breach-of-contract suit that Sunbeam filed after the AMA jettisoned the deal.
Meanwhile, the AMA's 1998 president, Nancy Dickey, M.D., accepted her coronation with health care financing in her crosshairs. Dickey, whose cause célèbre for her year in office is insurance issues, said she would like to see people given the option to shop for health benefits that suit their own needs, rather than be limited by the choices their employers offer.
Dickey proposed that employers designate an amount of money for workers to spend on health care, mixing and matching benefits any way they want. If an employee wants a richer benefit mix than what an employer is willing to fund, it would be up to the worker to pay extra. Employers would no longer contract with individual plans, but would allow employees to sign with any plan in the market. (A similar idea, though, is treading water in Washington.)
AAHP Members Add Requirements To Patient Policy
While the AMA was hanging its dirty laundry, the American Association of Health Plans was busy honing its message. At the AAHP's annual meeting in Boston, Phil Nudelman, M.D., president and chairman of Seattle-based Kaiser/Group Health Cooperative, took the joystick as AAHP chairman. Nudelman says he will use his time at the top to press for patient rights in managed care.
As if on cue, AAHP delegates voted to add policies to the association's Putting Patients First initiative, its code of conduct for member plans. The new standards include requiring that plans have safeguards to protect patient confidentiality, that they have provider panels large and diverse enough to serve enrollees and that each has procedures "to promote timely and appropriate access" to specialty care. AAHP makes compliance with its patient-centered policies a condition of membership.
More HMOs Decide Viagra Coverage; Global Frenzy Is On
Two of the nation's largest HMOs have weighed in against covering Viagra, Pfizer's anti-impotence pill that has taken the world by storm. Calling Viagra a "lifestyle drug," Aetna U.S. Healthcare said it would pay for it only if employers purchased special coverage. Kaiser Permanente flat-out refused coverage, saying the drug is "not medically necessary."
Some such decisions have not sat kindly with subscribers. One group filed a class-action suit against Oxford Health Plans and other "John Doe" insurers, claiming that coverage denial breaches their fiduciary responsibility under the Employee Retirement Income Security Act. The lead plaintiff says he suffered from diabetic-related impotence until Viagra restored his sexual function.
While HMOs have been deciding which Americans will feel the sensation, Viagra itself has become a worldwide sensation. A Japanese travel agency has put together Viagra tours to Hawaii for its countrymen who want the drug. In Canada — Viagra is months away from approval there — men have flocked to Niagara Falls, N.Y., where pharmacies are filling up to 20 Canadian prescriptions a day. And Viagra samples mysteriously disappeared at an Israeli parliamentary committee meeting while experts testified about the drug's safety.
Pfizer is aware of safety concerns — at least 16 men who took Viagra have died — but says complications, not the drug itself, are to blame. Viagra's label warns against combining use with nitroglycerin; early reports suggested many of the men had heart disease.
United HealthCare And Humana Plan $5.5 Billion Merger
United HealthCare and Humana, two of the nation's largest for-profit managed care companies, have agreed to a $5.5 billion merger. The resulting company will operate as United HealthCare in 48 states and Puerto Rico.
The move is one of the largest instances yet of the consolidation taking place in the managed care industry. When con- summated this fall — assuming regulatory and shareholder approval — the merger will create a behemoth with 6 million enrollees, with the majority of them in the Midwest, Southeast and Southwest.
Also on the sale-and-merger beat: Kaiser Permanente will unload its money-losing Texas operations to Sierra Health Services. Las Vegas-based Sierra, which already has a solid foothold in the Texas market, will pick up Kaiser's 123,000 Dallas-area subscribers and a 150-physician group for an undisclosed sum.
Aetna To Offer New Electronic Claims System
Aetna U.S. Healthcare says its physicians can soon look forward to faster claims processing, thanks to an electronic system it will roll out later this summer. Called E-Pay, the program will also provide for electronic submission of referrals and promises instant benefit eligibility checks for patients.
Physicians who submit referrals and claims electronically can expect payment within 15 business days, according to Aetna. The company will make software, swipe card boxes and other needed technology — as well as training — available to its physicians and their staffs at no cost. Aetna expects to put the system in play in New York and New Jersey by Aug. 15, and nationwide by next year.
Headlines On Deadline…
Seventy percent of HMOs operating in New England lost money in 1997, according to a survey by a Maine market research company. Mark Farrah Associates says aggressive price wars took particularly heavy tolls on Kaiser Permanente, which lost a combined $60 million in Massachusetts, Connecticut and Vermont, and Aetna U.S. Healthcare, whose four-state operations ran a deficit of $13 million. New England-based HMOs generally outperformed the national plans; Harvard Pilgrim, Tufts and Fallon health plans made money…. Oxford Health Plans dropped the word "acting" that had preceded Norman Payson, M.D.'s, title of CEO. Meanwhile, Oxford has suspended new Medicare enrollments to take unspecified "corrective actions" required by the Health Care Financing Administration. The Wall Street Journal reported that Oxford's per-patient Medicare costs rose 21 percent in 1997…. Speaking of per-patient costs, a University of Minnesota researcher has found that — in the Twin Cities, anyway — patient costs rise with the proportion of primary care physicians in a group practice. John Kralewski, Ph.D., suggests that primary care doctors in a multispecialty group find it easier to consult with specialists, thus allowing them to practice more efficiently.
Members want choice
Open-panel HMOs remain wildly popular, as evidenced by new figures from InterStudy Publications, which tracks HMO industry trends. Membership in open-panel HMOs climbed 34.6 percent during the 12 months ending July 1, 1997, while enrollment in traditional HMOs increased 11.6 percent. For both flavors of HMO, network- and mixed-model plans are enjoying the highest rates of increase.
That preference for choice is echoed by findings by the Medstat Group, an Ann Arbor, Mich.-based consulting firm, and J.D. Power and Associates, which recently rated health plans on the basis of consumer satisfaction. Of the 81,000 enrollees surveyed in 20 markets, 17.1 percent put choice of provider at the top of their checkoff list for satisfaction. Personal cost (7.0 percent) was the seventh-most important factor driving member satisfaction.
SOURCES: HMO INDUSTRY REPORT 8.1, INTERSTUDY PUBLICATIONS, ST. PAUL. MINN., 1998; QUALITY CATALYST, THE MEDSTAT GROUP, ANN ARBOR, MICH., 1998
Surprise! Little difference between HMO, indemnity lengths of stay
Have hospitals adopted managed care's regimen of efficiency as standard operating practice? A new Milliman & Robertson survey suggests that when it comes to hospitalization, medical/surgical lengths of stay are not heavily influenced by what it says on a patient's insurance card. In 11 states where M&R studied discharge data, lengths of stay for commercial patients with indemnity insurance were less than 4 percent higher overall than for patients enrolled in HMOs. Neither HMO nor indemnity LOS reflect retrospectively denied days. Of patients whose cases were studied, 36 percent were enrolled in HMOs.
---
Our most popular topics on Managedcaremag.com
---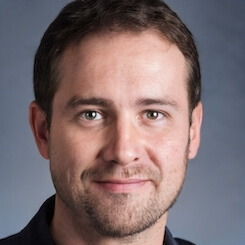 Paul Lendner ist ein praktizierender Experte im Bereich Gesundheit, Medizin und Fitness. Er schreibt bereits seit über 5 Jahren für das Managed Care Mag. Mit seinen Artikeln, die einen einzigartigen Expertenstatus nachweisen, liefert er unseren Lesern nicht nur Mehrwert, sondern auch Hilfestellung bei ihren Problemen.