State Medicaid programs are weighing their options now that the Clinton administration has said they must cover medically approved uses of Viagra, Pfizer's anti-impotence medication. States retain the option oflimiting the number of doses of the drug they'll pay for, and last month New Jersey did just that. It imposed a cap of four doses a month for men who receive drug coverage from the state, including state employees, Medicaid beneficiaries and senior citizens who are in New Jersey's Pharmaceutical Assistance for the Aged and Disabled program.
New Jersey set the limit after finding that it spent $483,000 on the drug in one month. It joined Florida and Alabama in setting a four-dose monthly limit. Utah has approved up to 10 doses a month, while Arkansas, Louisiana and Maryland pay for six. Pfizer recommends that states subsidize 10 pills per month.
Prior to the federal directive, Medicaid programs in California, New York, Illinois, Pennsylvania, Tennessee, Virginia and Michigan said they would not cover Viagra.
The debate over covering Viagra centers on whether a treatment for sexual dysfunction should be considered medically necessary when public dollars are at stake. If the answer is yes, then states might have to pay for other medications aimed at improving quality of life. Viagra has an undiscounted retail price of $10 a pill, but states pay $7.70.
With a few exceptions, such as fertility drugs, antibaldness agents and diet medications, Medicaid is legally required to cover all FDA-approved medications deemed medically necessary. Some Medicaid programs are considering an effort to have Viagra defined as a fertility drug to provide a legal basis for not paying for it.
Kaiser-CalPERS Deal: Rate up, Oversight Too
The nation's second-largest health care purchaser and the country's largest not-for-profit health plan have ended a two-month standoff over rate increases.
The California Public Employees' Retirement System and Kaiser Permanente agreed on a 10.75-percent rate hike in 1999 for premiums for current enrollees. Kaiser originally proposed a 12-percent boost — far higher than the average 5-percent increase CalPERS negotiated with nine other HMOs — prompting a CalPERS threat to freeze new enrollment into Kaiser plans.
Kaiser does not negotiate rates, but it did some horsetrading with CalPERS to get an increase both parties could accept. In exchange for the 10.75-percent hike, Kaiser gave CalPERS auditing authority to investigate the HMO's justification for future increases. In addition, Kaiser and CalPERS will hold quarterly meetings to monitor Kaiser's progress in solving the HMO's financial problems. The proposed 12-percent rate hike was a result of Kaiser's 1997 $270 million loss.
No Go: Deals Off For Blues Plans In Mass., Texas
Efforts by two Blue Cross plans to reshape themselves in opposite directions have hit the same wall: rejection by state regulators. Blue Cross Blue Shield of Massachusetts hoped to split itself into three companies; its counterpart in Texas wanted to merge with Blue Cross Blue Shield of Illinois and possibly with other Blue Cross plans. Regulators in Boston and Austin nixed the separate proposals.
Texas Blue Cross argued that its merger with the Illinois plan, first announced in 1996, would create a company large enough to compete against for-profit giants being created by deals most recently typified by United HealthCare's merger with Humana and Aetna U.S. Healthcare's purchase of New York Life's health insurance business. Texas Attorney General Dan Morales challenged the Blues deal in court, arguing that it would result in Texas policyholders' money going to Illinois. A state judge rejected Morales' legal arguments, and the deal remained in limbo until state regulators weighed in.
Meanwhile, Massachusetts Commissioner of Insurance Linda Ruthhardt rejected a proposal by that state's Blue Cross plan to split itself into a tax-exempt HMO, an administrative services company and an indemnity health insurance company. The commissioner indicated in a letter to the company that it could reapply for the reorganization once the Internal Revenue Service resolves the tax status of the companies that would be created. But she asked that any reapplication include full financial information for 1998, which means that Blue Cross can't seek approval again until next year.
Ruthhardt last month also ended daily monitoring of the company's finances. She ordered the scrutiny last year because the plan was losing millions of dollars each month.
Rhode Island Fines United Over Denials
The wave of managed care consumer protection enforcement hit the Ocean State last month. Rhode Island authorities fined United HealthCare of New England $50,000, alleging that the Warwick, R.I., HMO violated state law in some cases where payments for medications and emergency care were denied.
The state cited United's use of Diversified Pharmaceutical Services, which manages its formulary and, until recently, decided whether off-formulary prescriptions would be covered. Rhode Island law requires state certification — which DPS lacked — for companies performing utilization review.
In addition to paying the fine, United agreed to stop using DPS to rule on medical necessity. It also will suspend reviews of emergency services until it submits a plan for complying with state regulations. Rhode Island allows an HMO to deny emergency care only after one of the plan's physicians consults with the attending physician.
United HealthCare of New England has 232,000 enrollees in Rhode Island and Massachusetts. The company maintained that problems were the result of miscommunication.
New York Fines HMOs Failing Test Of Consumer Law
Eighteen HMOs in New York State have agreed to pay $4,000 each in fines, improve training for employees who answer consumer information requests, and develop plans for fully complying with the state's Managed Care Bill of Rights.
The HMOs reached agreement with the Health Department and the attorney general after the state said it would sue the plans for failing to provide legally required information to callers.
Eighty percent of the total $72,000 in fines will be given to not-for-profit consumer outreach groups.
HMO Complaints Posted Online @ Texas Web Site
Texas has become the first state to post on the Internet information about complaints filed against HMOs and other insurers. The Internet Complaint Information System, launched by the state's Department of Insurance, also includes complaints against auto and property insurers.
The web site, http://www. tdi.state.tx.us/consumer/icis/ icis1.html, is the first of its kind. It contains information on complaints filed with the department between Jan. 1, 1996 and March 31, 1998, and will be updated at least quarterly. Only complaints that have been investigated and resolved are included.
For the year that ended Aug. 31, 1997, the leading categories of complaints against HMOs had to do with alleged breaches of enrollee and provider contracts. The most common complaints from members concerned prescription coverage, reimbursement and denial or nonpayment for emergency care. The majority of provider complaints were related to denial or delay of payment.
For 1997, there were an average of 3.25 justified complaints per 10,000 enrollees among 38 HMOs operating in Texas. Foundation Health had the highest rate with 16.59 per 10,000 members. Of the 11 plans that had fewer than one complaint per 10,000 members, the largest was 142,000-member Scott and White Health Plan, with 0.21 complaints per 10,000 members.
---
Our most popular topics on Managedcaremag.com
---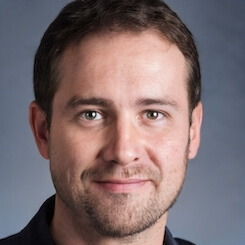 Paul Lendner ist ein praktizierender Experte im Bereich Gesundheit, Medizin und Fitness. Er schreibt bereits seit über 5 Jahren für das Managed Care Mag. Mit seinen Artikeln, die einen einzigartigen Expertenstatus nachweisen, liefert er unseren Lesern nicht nur Mehrwert, sondern auch Hilfestellung bei ihren Problemen.