The debate among state legislators and managed care regulators about coverage of Viagra, Pfizer's popular anti-impotence medication, continued on two fronts last month. A number of states rejected a federal order that
Medicaid programs cover the drug. And legislators in California called for an investigation of commercial health insurers that have decided not to cover Viagra because of cost.
State Medicaid officials in New York, Michigan, Wisconsin and Indiana have said they will not cover the drug — in defiance of the federal directive. Indiana dropped Viagra coverage July 1; the state's rationale is that Viagra should be classified as a fertility drug. Such medications, along with smoking-cessation treatments, penile implants and cosmetic medications, are excluded from Medicaid coverage.
The National Governors' Association criticized the Clinton administration's decision to require Medicaid coverage, calling it an unfunded federal mandate. "The administration is making a substantial, premature, unilateral policy decision without the benefit of consultation with the states," said Jennifer Baxendell, the association's director of health legislation. The association argues that states should have the option to cover Viagra, which the group estimates could cost Medicaid $100 million a year.
In a letter to the association, HCFA Administrator Nancy-Ann DeParle defended the coverage mandate. "The FDA has approved Viagra only to treat erectile dysfunction in men," DeParle wrote. "Viagra does not fall within any of the allowable exclusions or restrictions."
In California, advocates of patients with prostate cancer and spinal cord injuries, as well as legislators, called for a state investigation of Kaiser Permanente and Aetna U.S. Healthcare, both of which decided not to cover Viagra because of costs. Assemblyman Tom Bordonaro Jr. argued that the decisions set "a very dangerous precedent." Health plans are legally required "to provide medically necessary treatments. By conscience, they should provide the least painful, most effective treatments for a condition."
In New York State, Employers
Launch Quality Consortium
An employers' coalition and health quality company have jointly created the New York State Health Accountability Foundation, a not-for-profit consortium of health purchasers. The New York Business Group on Health and IPRO launched the foundation with $250,000 in seed money from the New York Legislature. IPRO is a health care quality consultancy that has its roots as a peer review organization.
The foundation will promote competition and consumer choice, and provide employers with information on health plan quality, access and satisfaction. It will offer member companies evaluation and quality improvement services, including customized performance reports comparing strengths and weaknesses of individual health plans. Evaluations will be based on the National Committee for Quality Assurance's Health Plan Employer Data and Information Set (HEDIS).
Members can also obtain standardized reports that measure employee satisfaction with a health plan's quality and accessibility. Satisfaction reports will be compiled and weighted to allow accurate comparisons among plans. The foundation also plans to conduct clinical improvement studies to assess and ultimately improve the quality of treatment that health plans provide for specified diseases.
Among the organizations represented on the foundation's employer steering committee are IBM, Citibank, Joseph E. Seagram & Sons, Bell Atlantic and TIAA-CREF, the largest pension fund in the world.
California Senate Kills Governor's Oversight Plan
Democrats in the California Senate last month killed Republican Gov. Pete Wilson's plan to overhaul managed care regulation. On a party-line vote of 22-15, the Senate rejected a plan to create a Department of Managed Health Care, which means that managed care oversight will remain with the Department of Corporations.
Sen. Herschel Rosenthal, a Los Angeles Democrat, said Wilson's plan "offered a Band-Aid solution" to a health system in need of major surgery. At the center of the dispute is what type of regulatory body will oversee California's $50 billion managed care industry. Health insurers in the state have tended to support proposals that keep regulatory control under the state's Business, Transportation and Housing Agency. The agency includes the Corporations Department and would have included the new managed care department. Rosenthal has criticized the agency, saying that it has shown "more concern for the financial health of HMOs than for the medical health of consumers." Consumer groups are pushing for a regulatory body with a greater public-health emphasis. Republicans have attacked that approach, saying it gives more power to "health bureaucrats."
Major managed care reform has moved slowly in California. For several months last year and earlier this year, Wilson refused to sign any reform measure, pending the report of a task force he and the legislature appointed to study the issue. Unless the legislature reaches a last-minute compromise this month, the issue will probably remain unresolved until Wilson's successor takes office next year.
Among the reform proposals under consideration is a bill passed by the Assembly, and now awaiting Senate action, that would allow HMO members to sue plans for medical malpractice.
Texas Appears To Widen Probe Of Pharmacy Fines
Harris Methodist Health Plan has submitted a revised physician-compensation plan with the Texas Department of Insurance that eliminates controversial fines on physicians who surpass their prescription drug budgets.
Harris Methodist, the largest HMO in northern Texas with 279,000 members, also will pay an undisclosed amount to doctors who remitted the fines. State regulators and a judge decided that the fines, which were instituted in 1995, illegally forced physicians to choose between their own financial well-being and their patients' best clinical interests.
Meanwhile, in a move that may have been prompted by the Harris Methodist case, Texas Attorney General Dan Morales is investigating three of the state's largest HMOs. Morales' office would not identify the plans it was investigating or specify what it is looking for. NYLCare Health Plans of the Southwest, PacifiCare of Texas and Prudential HealthCare told the Dallas Morning News that they have been asked for documents, including patient records, related to physician compensation and consumer marketing.
Kentucky OKs Health-Adjusted Individual Rates
Health insurers in Kentucky can now set rates for individuals that take health status into account. Under the new law, an individual's health insurance premium can vary up to 35 percent from a state-set index rate. The system is expected to lead to lower rates for healthy adults and higher rates for sicker individuals.
So far, nine insurers have requested rates for 47 product lines, including indemnity plans, preferred-provider organizations, point-of-service plans and HMOs. Two insurers — Humana and Anthem Blue Cross and Blue Shield — will offer service in all counties.
The new law also established a "file-and-use" rate approval process that lets companies begin using rates as soon as they are filed and determined to be complete, even before receiving the approval of the commissioner of insurance. The commissioner may call a hearing to determine if the rates are reasonable.
---
Our most popular topics on Managedcaremag.com
---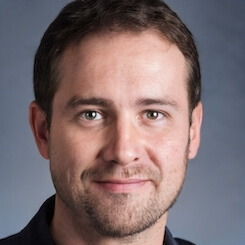 Paul Lendner ist ein praktizierender Experte im Bereich Gesundheit, Medizin und Fitness. Er schreibt bereits seit über 5 Jahren für das Managed Care Mag. Mit seinen Artikeln, die einen einzigartigen Expertenstatus nachweisen, liefert er unseren Lesern nicht nur Mehrwert, sondern auch Hilfestellung bei ihren Problemen.