After more than four months of wrangling with the issue in a working group, the House GOP leadership released an outline of its package of insurance reforms and consumer protections. And it wasn't long before the proposal, developed under the guidance of Illinois Rep. Dennis Hastert, was attacked from many sides. Democrats and consumer groups said it doesn't go far enough because there are no health plan liability provisions, while businesses and insurers said it's overly laden with "government mandates." Here's what's in it:
Health marts, or voluntary purchasing arrangements;
Direct access to pediatricians and obstetrician/gynecologists as primary care doctors;
A ban on gag clauses in managed care contracts;
Coverage of emergency services if a "prudent layperson" would have considered the condition an emergency;
Broad disclosure requirements for health plans;
A $250,000 cap on malpractice punitive damages;
A strengthened appeals process for patients, including the right to submit denials of coverage to an independent review panel once such recourse through health plans has been exhausted.
Sample reaction: Families USA damned the outline, labeling it the "Gingrich proposal" and saying it was chock full of "recycled ideological proposals" designed to make sure no managed care legislation passes this year.
House Minority Leader Richard Gephardt of Missouri referred to the GOP outline as a "fig leaf" and predicted that it would receive a presidential veto if passed. Bill Gradison, president of the Health Insurance Association of America, argued that no congressional action would be a better alternative. The American Association of Health Plans is running television commercials aimed at discrediting this and any legislative attempt to manage managed care with the message, "When politicians play doctor, real people get hurt."
Look for the debate to continue right up to Election Day, with both sides blaming each other if no bill is enacted.
Thomas, Grassley Attack HCFA Boss For Slow Service
Two prominent members of Congress have taken off the kid gloves to attack Health Care Financing Administration Administrator Nancy-Ann DeParle for delaying implementation of several portions of the Balanced Budget Act of 1997.
Rep. Bill Thomas of California, chairman of the House Ways and Means Health Subcommittee, criticized DeParle for delaying the per-episode home health prospective payment system, the outpatient prospective payment system and the fiscal year 2000 updates for the physician fee schedule and hospital payment system. "It's not fair to seniors to promise them more health care choices and deny them the means to make those choices," Thomas said.
Meanwhile, Sen. Charles Grassley of Iowa, chairman of the Senate Special Committee on Aging, is up in arms about HCFA's announcement that only 5.5 million beneficiaries will have handbooks on the Medicare+Choice program by November. He asked HCFA for a formal explanation of how it intends to use the $95 million appropriated for beneficiary education this fiscal year. Grassley is annoyed that HCFA will send out newsletters to the remaining 33 million beneficiaries instead of the Medicare & You 1999 handbook.
Some Troubled By Cutbacks in Retiree Benefits
Employers are cutting back on retirement benefits, which will mean that many aging baby boomers will be without this type of health insurance.
That's the conclusion of a new study released by the General Accounting Office. About half of the larger companies in the United States offer retirement health benefits today, compared with about 70 percent a decade ago, the report said. The government auditors cited rising health care costs, corporate takeovers, foreign competition and the diminishing influence of unions.
In testimony before a Senate panel in June, Paul Fronstin of the Employee Benefits Research Institute said his group is concerned with those who cannot work because of poor health. "Of the 21.5 million near-elderly Americans, 2.3 million are not working because of an illness or disability," he said. "Only those who are very poor or disabled qualify for health insurance under Medicaid or Medicare."
Gordon Chairs Group That Will Examine Quality
There's a new blue-ribbon commission in town — called the Forum for Health Care Quality Measurement — and it's expected to try to come up with a response to a recommendation by President Clinton's now-defunct advisory group on health care: to figure out, once and for all, how to measure quality and report the results to the public.
The key issues for the Quality Forum are two old gremlins: how to measure outcomes across plans and providers and how to explain those outcomes in lay terms to purchasers.
The panel is chaired by Gail Warden, CEO of Henry Ford Health Care System in Detroit.
Medicare+Choice Regulations Put PSOs on Par With HMOs
Under the Health Care Financing Administration's Medicare+ Choice Regulations (called "Megaregs" by some wags inside the Beltway), seven different types of managed care arrangements are eligible for risk contracting, including preferred-provider organizations, medical savings accounts and provider-sponsored organizations. Thus, physicians and other providers, such as hospitals and home-health care agencies, can form PSO networks and contract with Medicare, just as HMOs do. So why aren't PSO backers dancing in the street?
For one thing, start-up costs are higher than they would like to have seen. Medicare PSOs will need to have a minimum net worth of $1.5 million, including $750,000 in liquidity. For another, there are numerous administrative mandates. Medicare PSOs will need to comply with already existing requirements on marketing, enrollment, disenrollment, grievances and claims processing and appeal.
How many PSOs are likely to be certified by year's end? Probably not more than 25, by HCFA's estimate.
Teleconsultations: HCFA Issues New Payment Rules
The Health Care Financing Administration has issued proposed rules on payment for physicians and other providers, such as nurse practitioners, clinical nurse specialists and clinical social workers, for teleconsultations under Medicare.
Under the proposed regulations, teleconsultation is considered a new way or process of delivering a consultation, not a new medical service. Therefore, according to the rules, to qualify for Medicare payment, "the patient must be present and the telecommunications technology must allow the consulting practitioner to control an interactive medical examination of the patient."
Take as Needed…
Medicare will now cover blood glucose testing supplies for enrollees with diabetes. There are more than 4 million Medicare-eligible patients diagnosed with diabetes…. Organ donation is suddenly the focus of enormous attention from the Department of Health and Human Services. First, the department issued a proposed rule revising the local-first policy to make urgency — not geography — the primary criterion for allocating organs. Now, the department has announced new regulations requiring hospitals to notify their regional organ-procurement organizations whenever a patient dies to determine if the patient's organs are suitable for transplantation. HHS may penalize institutions that fail to comply. Expect Congress to monitor organ-transplant policy developments with more scrutiny…. HCFA is installing new software that experts say can detect mathematical errors and inappropriate billings. Pointing out that three years have passed since the General Accounting Office first recommended that HCFA adopt the software, a GAO report said installation is expected to save hundreds of millions of dollars a year. Incorrect billings last year cost Medicare $1.7 billion.
---
Our most popular topics on Managedcaremag.com
---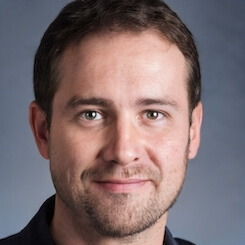 Paul Lendner ist ein praktizierender Experte im Bereich Gesundheit, Medizin und Fitness. Er schreibt bereits seit über 5 Jahren für das Managed Care Mag. Mit seinen Artikeln, die einen einzigartigen Expertenstatus nachweisen, liefert er unseren Lesern nicht nur Mehrwert, sondern auch Hilfestellung bei ihren Problemen.