NCQA hopes its revamped accreditation process and documents modeled on Consumer Reports will mean more use by employers and the public.
Most folks who have shopped for a car have seen, at one time or another, Consumer Reports' simple visual method of rating various aspects of vehicles. I first saw the magazine's familiar bubbles in 1973 when my parents were ready to replace our old Corvair. Even as a 10-year-old kid, I easily understood what those fully, partially or unshaded bubbles meant.
Soon, the experience of shopping for a health plan may not be much different. The National Committee for Quality Assurance has released its final 1999 accreditation standards and, along with them, a model of a health plan report card that will communicate accreditation information to purchasers and the public. Its design mimics Consumer Reports' famous bubble format, the idea being that almost anybody should be able to grasp its meaning at a glance.
To smaller employers, who are frequently less than savvy about such things as HEDIS and accreditation standards, NCQA's accreditation report cards — NCQA's term — will communicate information about health plan quality in a simple format that does not require a sophisticated human resources team to decode. For larger companies, NCQA's revised accreditation standards, called Accreditation '99, could ease the burden of interpreting complex accreditation and HEDIS reports — as well as that of trying to plug the information gaps in those documents.
"We conduct onsite audits of health plans, and we are asked, 'Why do you do this? Why don't you just depend on accreditation or HEDIS standards?'" says Lu Crowder, manager of quality and performance for Federal Express. Now, she hopes, Accreditation '99 can help her dispense with some of those visits that she characterizes as "very burdensome" to the company and to health plans.
Identifying the best
That's not to say that health plans will come under any less scrutiny. In fact, NCQA thinks that Accreditation '99 ushers in a new era of accountability. The old system of "full" or "provisional" accreditation is out; a multitiered accreditation scale is in. The level of accreditation a plan achieves will be partially contingent on how well it performs on HEDIS measures. And the results will be published in a simple report comparing plans in the same market.
First, about those new levels of accreditation. Beginning next July, health plans will be accredited as excellent, commendable, accredited, provisional or denied. Cary Sennett, M.D., Ph.D., NCQA's executive vice president, says excellent will be something of a benchmark: "We expect that about ten percent of all plans will fall into the excellent category."
Commendable, he says, is essentially what full accreditation is today, while accredited is roughly equivalent to the current one-year accreditation. Provisional is a plan "that has weak spots," says Sennett, while plans that are denied "have systems that we believe are fundamentally flawed."
The point is, 61 percent of all plans seeking NCQA's stamp of approval now achieve full accreditation. "That's a good thing, but we've lost the ability to discriminate," Sennett says. "We really can't detect the plans that are the very best."
To help purchasers also do that, NCQA reached into its own arsenal. Under the old accreditation system, if an onsite evaluation revealed that a health plan's procedures were generally in alignment with NCQA standards, the plan was accredited. In the new order, the visit counts for 75 percent of a plan's accreditation score. The remainder is based on performance on HEDIS access and effectiveness-of-care measures and the new HEDIS consumer satisfaction survey, modeled on the Health Care Financing Administration's Consumer Assessment of Health Plans.
The HEDIS scoring component is optional in 1999 and mandatory in 2000. Health plans will be required to submit audited HEDIS data next year, but they will count only if they boost a plan's accreditation score. HEDIS data, regardless of impact, will count in 2000. The phase-in gives plans a chance to get used to the relatively new auditing requirement.
Plans that now have a full three-year accreditation and are not due for NCQA review next year will migrate to the commendable category, but will have the option to submit 1998 HEDIS data in an effort to raise that to excellent.
Fending off Washington?
HEDIS aside, NCQA's accreditation standards have been tightened as well. Interestingly, some reflect consumer protection provisions under consideration in Washington.
One standard prohibits certain financial incentives. "There have been stories about plans that give bonuses to their utilization management physicians at the time they deny care," says NCQA President Margaret O'Kane. "We think that is an outrageous conflict of interest, so we have a standard that says that is not allowed."
Before you conclude that this will bring about the end of such practices because it could result in accreditation denial, read the fine print. A plan's failure to comply does not mean automatic denial. According to the Accreditation '99 manual, it can knock down a plan's overall score — perhaps enough to drop it into a lower accreditation status — but that is all.
Still, the standard could provide some insulation to an industry trying to fend off reform legislation. It requires plans seeking accreditation to issue a definitive statement that no such incentives exist, and to put that statement in purchasers' contracts by 2000.
NCQA also beat Washington to the punch on patient confidentiality. An advisory standard suggests that plans improve information systems so that medical records are protected. The Accreditation '99 draft proposed making the standard mandatory in 2000, but now it will not take effect until 2001. "Plans said to us, 'Are you crazy? We have a year 2000 problem,'" explains Sennett. "We can't get their attention. We're eager to see infrastructure improvements, but we have to be realistic about it."
That standard mandates that plans link data from different sources so they can coordinate care better. It also encourages them to take steps to ensure the reliability of data and that plans stay technologically current to achieve these goals.
Report cards
The Accreditation '99 report, which will be available free for the world to see on NCQA's web site, plainly spells out plan performance in each of five accreditation categories.
"We used to use terms that were meaningful inside the industry, such as utilization management and credentialing,'" says Sennett, acknowledging that these didn't mean much to outsiders. Citing the new terms, Sennett says, "People understand what access and service are. They understand what qualified providers means," as well as the other categories: staying healthy, getting better and living with illness. "It's very clear to us that this is how people think about quality."
Each health plan listed gets a Consumer Reports-style bubble symbolizing its score in each category, which is defined. That could be a boon for smaller employers, and indeed, says O'Kane, that's NCQA's hope. "Part of our outreach is through buyers' coalitions. Many smaller employers do not understand NCQA accreditation because it is complicated."
Fostering that level of understanding may take time. Calls to several purchasing groups representing smaller employers turned up a similar response: We haven't yet had a chance to become versed enough in the new standards to assess their impact.
NCQA apparently hopes that the clarity and simplicity of its reports will have a trickle-down effect: By being better educated about accreditation, employers will begin to pressure health plans that do not seek it. At present, only half of all plans seek accreditation.
As for larger companies, which usually offer a choice of plans, there's not much consensus that once employees read the report cards, they'll gravitate toward plans that rate excellent. "Some people choose a plan based on a particular doctor or hospital," explains Barbara Brickmeier, manager of health benefit programs for IBM. Nor is Brickmeier concerned that any rush to higher-quality plans will increase IBM's employee benefit expense. "Inefficiency costs a lot of money," she says. "You'll often find that inefficient health plans that don't rate excellent are going to be more expensive."
---
Our most popular topics on Managedcaremag.com
---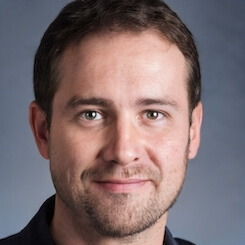 Paul Lendner ist ein praktizierender Experte im Bereich Gesundheit, Medizin und Fitness. Er schreibt bereits seit über 5 Jahren für das Managed Care Mag. Mit seinen Artikeln, die einen einzigartigen Expertenstatus nachweisen, liefert er unseren Lesern nicht nur Mehrwert, sondern auch Hilfestellung bei ihren Problemen.