When Congress returns this month, the topic of patient rights will be simmering on the front burner. Before adjourning for its summer recess, the House passed the GOP-backed Patient Protection Act on virtually a straight party-line vote, 216­210. President Clinton vowed to veto the Republican measure in its current form. Unable to reach agreement on how many amendments both sides could offer, the Senate delayed consideration of the bill until Congress comes back.
The American College of Emergency Physicians came out against the bill because its guidelines for emergency care coverage — the prudent layperson standard — was "too restrictive." The American Association of Health Plans, which opposes government mandates of any size, shape or color, does not like any of the versions of patient rights legislation floating around Washington.
The key difference between the Senate GOP bill and the Democrats' proposal is health plan liability. The Democrats — with the vocal support of President Clinton — say patients unequivocally should have the right to sue plans. Republicans, on the other hand, would allow patients to appeal denials of coverage to a panel of experts, but not permit them to take HMOs to court.
So what do Beltway insiders think will happen when Congress returns? It's anyone's guess. Consider these comments from Chip Kahn, chief operating officer and president-designate for the Health Insurance Association of America — and oft-described ultimate Washington health care insider: "I can see legislation passing the House and Senate, with Speaker Newt Gingrich and Senate Majority Leader Trent Lott — along with President Clinton — agreeing on a compromise bill, as happened with welfare, immigration and the Balanced Budget Act. I also can see a bill sputtering to a halt in a quagmire in the Senate, like what happened with tobacco."
And, Kahn said, in his opinion, both scenarios are equally likely. The outcome is not much different from what many pundits foresaw at the beginning of the year: a battle royal until Congress adjourns for Election Day.
Bill Would Change Negotiation Rules For Physicians
It's called the Quality Health Care Coalition Act — and it's one of the most potentially explosive pieces of health care legislation to be introduced this session. But don't let the name fool you. This bill has to do with collective bargaining, not quality.
Introduced by Republican Rep. Tom Campbell of California, the bill would allow health care professionals, including physicians in private practice, to band together to negotiate contract terms with HMOs and insurers in the same way unions can bargain with corporations. The bill is modeled on the 60-year-old National Labor Relations Act.
Chances of passage: Unclear. Hearings have commenced, but this bill will take a back seat to patient rights, in the view of most observers. The AMA has yet to weigh in on this legislation.
Clinton Wants HMO-Medicaid Match To Stick
Why are so many HMOs getting out of the managed Medicaid business? Wall Street analysts have wondered about that for several months, and now, apparently, so is President Clinton. He ordered Health and Human Services Secretary Donna Shalala to determine the reasons why health plans are withdrawing from Medicaid managed care programs — and how further erosion can be prevented. It has been reported that many plans are not particularly fond of Medicaid's low reimbursements, benefit mandates and high administrative costs — and simply have opted not to play this once promising game.
Most Hospitals In '99 Will Get Medicare Hikes
Most acute-care hospitals that participate in Medicare will receive a 0.5-percent increase in their base payment rate in fiscal 1999, though some 360 acute-care hospitals will see a 0.8-percent increase. Most of the latter group are hospitals that lost money on Medicare patients during the last three years, and as per the Balanced Budget Act, this largely inner-city group will receive larger increases.
For most hospitals, Medicare has been very, very good. According to the Medicare Payment Advisory Commission, profit margins for hospitals this fiscal year were almost 16 percent — the highest since Medicare instituted its prospective-payment system almost 15 years ago.
The Department of Health and Human Services estimated the fiscal 1999 inflation rate, also known as the hospital "market basket," to be 2.4 percent for goods and services purchased by prospective payment system hospitals, sole community hospitals and Medicare-dependent rural hospitals. The Balanced Budget Act held Medicare increases in fiscal '99 to 1.9 percent below market basket. For hospitals excluded from the prospective-payment system, Medicare increases will be between zero and 2.4 percent.
Medicare+Choice Draws Nearer; Groups Scramble
With Medicare+Choice a little more than three months from becoming reality, health care providers and Medicare recipients alike are taking steps to prepare for the program's launch.
The Health Care Financing Administration has begun accepting applications from health plans and providers that want to participate in the Medicare+Choice program. Applications can be obtained online at http://www.hcfa.gov/medicare/apps.htm.
As for Medicare recipients, a recent national study suggested that most of them don't understand their options under Medicare+Choice.
On the heels of congressional criticism that HCFA has been slow to get information about the program into the hands of recipients, the agency is launching a major education program later this year to familiarize beneficiaries with managed care and Medicare +Choice.
Key elements of the outreach effort include mass distribution of a 40-page handbook and toll-free telephone response lines. In addition, there will be an Internet World Wide Web site and an extensive public and private alliance to disseminate critical information about the program to beneficiaries.
Take as Needed…
The Department of Defense will provide health care services to Medicare-eligible military retirees in a managed care demonstration project called the Tricare Senior Project and receive reimbursement through Medicare. The goal is to provide cost-effective, high-quality care to military retirees and their families through military treatment facilities…. Implementation of the Health Insurance Portability and Accountability Act of 1996 is suffering because the Health Care Financing Administration lacks the resources needed to ensure compliance, says a GAO report. HCFA has been forced to reassign staff who "generally had no previous experience in health insurance," the GAO said. At a Senate Labor Committee meeting last March, HCFA Administrator Nancy-Ann DeParle warned that her agency would need additional personnel to carry out effective HIPAA enforcement.
— Michael Levin-Epstein
---
Uninsured children: benefits for the taking
As the federal government continues to approve state versions of the $24 billion Child Health Insurance Program, one of the more pressing issues will become trying to enroll as many eligible children as possible. According to two researchers at Tulane University, enrolling all children who are eligible for either CHIP or Medicaid would result in health coverage for 80 percent of the 11.3 million uninsured children in the United States.
---
Our most popular topics on Managedcaremag.com
---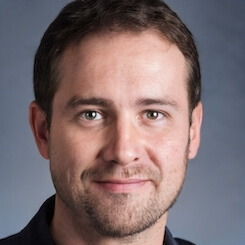 Paul Lendner ist ein praktizierender Experte im Bereich Gesundheit, Medizin und Fitness. Er schreibt bereits seit über 5 Jahren für das Managed Care Mag. Mit seinen Artikeln, die einen einzigartigen Expertenstatus nachweisen, liefert er unseren Lesern nicht nur Mehrwert, sondern auch Hilfestellung bei ihren Problemen.