March 1. That's the deadline for the Bipartisan Commission on Medicare to make recommendations on how to overhaul the nation's most beleaguered health care program. Yet the commission still seems almost light years away from achieving the broad consensus it has sought for many months. A majority of commissioners favors replacing the current system with something resembling the Federal Employees Health Benefits Program (FEHBP) — but a majority is about as close to consensus as we may see.
Yet cochair John Breaux, a Democratic senator from Louisiana, is hell-bent on making sure the commission doesn't miss its deadline. Last month, Rep. Jim McDermott of Washington suggested that the panel push the deadline back to May 15. Breaux ignored him.
Republican Sen. Phil Gramm of Texas, a longtime advocate of Medicare reform, agreed that the commission can still meet its deadline. "I think we're making good progress," he said.
Gramm and several other influential commission members, including Bill Thomas of California, chairman of the House Ways and Means Committee's Health Subcommittee, would like to see the Medicare reform debate wrapped up before Congress turns its attention to Social Security reform.
The commission is hung up on three key issues:
How to replace the current system with a viable, new model that will draw the widest support in the health care community;
How to deal with coverage of prescription drugs; and
Whether to change the eligibility age to match Social Security.
Gramm and several other members of the commission have taken the position that there needs to be a basic, radical restructuring of the current system. Some experts are skeptical, though, that moving to a format that mimics that of the federal employee program really constitutes change.
Moreover, while the hard money is betting that the commission ultimately will recommend replacing the current system with some sort of FEHBP clone, most members are painfully aware that key segments of the industry may oppose such a move.
Implementing that kind of change would require lawmakers to decide what to do about private Medicare supplemental insurance — a not-so-insignificant concern.
Oldest, poorest, and sickest
The Health Insurance Association of America, for example, has condemned proposals that would end the use of private supplement policies to cover copayments and deductibles so as to reduce utilization — arguing that such a maneuver would hurt the oldest, poorest, and sickest beneficiaries.
"We are concerned that the commission may seek these savings, which we consider illusory," says HIAA spokesman Richard Coorsh.
A recent HIAA study found that eliminating such coverage could result in some beneficiaries having to pay up to an extra $10,000 a year out of pocket for expenses now covered by supplemental policies. And that could prove to be politically expensive, in that nearly 9 out of 10 Medicare recipients have some type of supplemental insurance — and about the same ratio indicate they're pleased with their coverage.
The pharmacy issue is also problematic. "There's a strong feeling that prescription drugs need to be addressed," Breaux admitted.
Thomas, the point person on this issue, has taken the position that such a benefit could be provided directly by Medicare, or by requiring supplemental policies to cover prescriptions.
But several House leaders, including Ways and Means Chairman Bill Archer of Texas, worry that adding drugs to Medicare could result in the government subsidizing another mandate, and might even result in the feds having to set prices for drugs.
A third bone of contention — changing the Medicare eligibility age to match that of Social Security — is caught up in controversy. The issue: whether to expand Medicare — as President Clinton has suggested — to include the "near elderly," which, aside from being a term that would probably hasten the receding of hairlines of many a baby boomer, can mean anyone between 55 and 64.
Some health care experts say that would simply add stress to a structure that already is under considerable financial duress. But proponents argue that those people aren't being served by the private sector.
All this is taking place against the backdrop of Clinton administration officials warning health care providers that Medicare payments may be trimmed again — despite complaints that payments already are inadequate.
It could be, some skeptics say, that the Commission's deliberations won't matter because Congress isn't in a mood to adopt major changes to Medicare anyway.
Former Health Care Financing Administration Director Gail Wilensky, who chairs a panel of private experts advising Congress on Medicare issues, says bluntly, "I don't think we're going much of anywhere."
According to Wilensky, the Balanced Budget Act removed pressure for immediate Medicare reform. The Medicare Trust Fund, which had been pegged for bankruptcy in the next few years, is now thought to be solvent until 2008.
And it appears that, in 1998, growth in Medicare expenses slowed to a virtual standstill, rising just 1.5 percent — the lowest increase since the program began in 1965. Spending had risen an average of 10 percent annually (an average of $12.8 billion) over the past decade.
Wilensky doesn't expect that the slowdown will last, noting that the introduction of DRGs in 1983 only halted its growth momentarily.
"The problem is, there's no painless way to do this," she says, "and politicians aren't fond of inflicting that kind of pain on constituents."
The ultimate legacy of the commission, she says, just might be in helping to improve the relationship between Republicans and Democrats — such as Breaux and Thomas — so that real reform can take place in the future.
Republicans and Democrats working together: Just think about it.
— Michael Levin-Epstein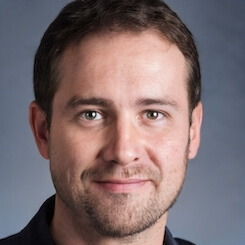 Paul Lendner ist ein praktizierender Experte im Bereich Gesundheit, Medizin und Fitness. Er schreibt bereits seit über 5 Jahren für das Managed Care Mag. Mit seinen Artikeln, die einen einzigartigen Expertenstatus nachweisen, liefert er unseren Lesern nicht nur Mehrwert, sondern auch Hilfestellung bei ihren Problemen.