There's a bitter lesson that some unfortunate industries have had to learn: Police yourself or government will police you — at greater cost and aggravation. Of course, avoiding such oversight should not be the main motivation for improving quality, says Alan Zwerner, M.D., J.D., former chief medical officer of Health Net, a California HMO covering 2.3 million lives.
Happy customers mean healthy bottom lines. With that in mind, Health Net launched an external review process last May to respond to demand for plan accountability. (Zwerner spoke about Health Net's program in November, when he was still with the plan. He left Health Net in December and is now a consultant. The information that he cites applies through October 1998.)
The fact that this program — created as legislators attempt to increase the reasons HMOs can be sued — might come in handy if Health Net needs to defend itself is just happy coincidence.
"The liability issues are only incidentally related to this," Zwerner said. "We wanted to do a better job, and doing a better job means people are less likely to litigate."
Health Net wants its members to know that decisions made by providers and the plan can be challenged.
"To actually improve the quality of the process, we decided to have a third party review all appeals on denial of care that have been upheld by the plan," Zwerner said. "The reason the external review process was launched was to respond to the needs of our customers to improve trust in the quality of decision making and in the speed of decision making. Everything we do to make ourselves better is done for the business reason of being successful."
After all, holding HMOs liable for malpractice is only one area of litigation — albeit, the one currently dominating the headlines. "Litigation runs the gamut of a huge sphere of events," Zwerner said. "Some litigation revolves around allegations of poor management decisions."
Since the program was installed, there have been about 350 appeals a month, he says. So far, the breakdown of how those appeals have been handled is:
43 percent of the inital denials were overturned by either Health Net or the physician group after reconsideration;
27 percent of the situations were resolved because alternate treatment plans were agreed on by the patient and provider and therefore no further review was necessary;
30 percent of the denials were upheld by Health Net and sent on for external third-party review;
After the external review, the breakdown of this 30 percent was:
27 percent of the denials were upheld by the third-party reviewer (that is, 90 percent of all those sent to the reviewer were upheld); and
3 percent of the denials were overturned by the third-party reviewer (that is, 10 percent of all those sent to the reviewer were overturned).
Of course, the third parties are paid by Health Net. That could raise some eyebrows, except that the three companies hired have reputations for objectivity that are, in Zwerner's words, "as pure as the driven snow."
The three outside reviewers are:
CORE, a physician review firm;
The Center for Health Care Dispute Resolution, used by HCFA to provide independent reviews for Medicare cases; and
The Medical Care Ombudsman Program created by Medical Care Management. (This program specializes in disputes about experimental treatments.)
Health Net's external review program has been touted to such an extent that one must ask: How come it was never tried before?
"You've got to remember that, as an industry, we're still relatively young," Zwerner said. "I guess that until there was a perception or realization that people wanted this, it wasn't done." The frustration level grew to the point where people exercised that most daunting of civic freedoms: writing their legislators.
"Legislative micromanagement is a sign of consumer demand, but government is not a good way of running business," Zwerner said.
Shelley Rouillard, program director of the Health Rights Hotline in Sacramento, an independent assistance program for, as she puts it, "people who have problems with their health plan or medical group," calls Health Net's program a "good first step."
"But it doesn't take the place of liability for decisions that have an impact on consumers."
For a discussion on what the reviewer panel should actually review, see "Third-Party Review: One Approach Puts HMOs in Harm's Way".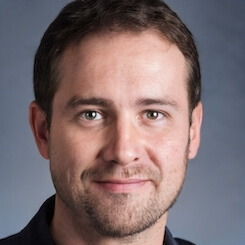 Paul Lendner ist ein praktizierender Experte im Bereich Gesundheit, Medizin und Fitness. Er schreibt bereits seit über 5 Jahren für das Managed Care Mag. Mit seinen Artikeln, die einen einzigartigen Expertenstatus nachweisen, liefert er unseren Lesern nicht nur Mehrwert, sondern auch Hilfestellung bei ihren Problemen.