Effective managed care relationships are forged with the intent that they be long-term arrangements. A managed care contract is rarely worth the effort of careful negotiation if the relationship will not likely last.
Consequently, providers and managed care plans must utilize the earliest stages of contract negotiation to assess each other. A party's honesty, competence, ability to follow through on promises, and so forth can be identified during the initial dialogues of contract negotiation. Careful evaluation of this information can make the difference between a profitable and terrible contractual relationship.
There are five keys to evaluating a potential managed care relationship successfully. Three apply primarily to doctors and other providers, who should evaluate what the MCO's:
Members tell you;
Panel tells you; and
Proposed fees tell you.
Two of these apply to both parties:
Be willing to be selective.
Evaluate the other's attitude and support.
Let's examine three of these keys. When evaluating the plan's membership, a provider should assess carefully the plan's projections of future growth. How does the MCO target its growth over the next several years? Are these projections realistic?
Seek justification
Physicians should ask the plan to justify its projections, and then determine whether the answer seems credible and reasonably cautious.
Also assess where the plan seeks to grow geographically. Are these locations likely to bring business to the physician?
Remember, also, the converse of this issue: Too many patients can create more growth than a practice can handle. Most managed care contracts require providers to accept all patients. If the response to an inquiry about the plan's membership suggests that the provider may be unable to handle an unlimited stream of the plan's membership, the provider will want to attempt to negotiate a method to restrict the flow when necessary.
Be careful
Managed care organizations usually frown on a provider's attempt to limit patient access. Often, they will use such a request to justify imposing a penalty or fee reduction. Providers should point out to the MCO that an unrestrained obligation to see the plan's patients, regardless of capacity, will undoubtedly compromise patient care, a result not desired by either party.
Thus, it is in the MCO's interest to allow the provider a penalty-free means to limit patient access to ensure quality clinical care.
Also, try to find out where the plan's patients live. I recall one HMO that made its pitch to a popular orthopedic group in a Midwestern city by promising large numbers of patients. But those patients were to come from nearby suburbs — and half the orthopedist's practice already came from the same suburbs. Because they were hoping to diversify their patient base, they chose not to participate. Later, they signed with another HMO that included the employees of the largest local business, who hadn't been coming to the group because of plan restrictions.
The next key to assessing a potential managed care relationship is to evaluate the plan's provider panel. Does the plan include all the hospitals where the physician group admits patients? Does the panel include enough of those home-health agencies to which the provider refers to make the relationship worthwhile?
Check for quality
Also evaluate the quality of the providers of all types that are already on the panel. Many savvy employers (or their employees) will reject a managed care plan because of deficiencies in its provider panel — missing providers, substandard providers, and poorly located providers.
A poor panel will mean poor enrollment. Further, being part of a panel that is viewed as substandard won't help a physician's reputation.
It is also important to check the mix of providers. I recall one internal medicine group in New England that signed up with a capitated managed care plan expecting to receive the usual blend of patients with minor and major ailments. To the group's distress, it soon discovered that most of the patients referred to the practice had significant medical problems. The group had negotiated a capitated rate based on its usual blend of services, and then lost quite a bit of money on the contract.
Eventually, the practice learned that a large number of family practitioners were already enrolled in the plan, but the plan did not include many internists. Consequently, the family practitioners gladly referred their sickest patients to the internist group, while retaining for themselves those same patients that the internist group had assumed would be part of its patient base.
Similarly, an obstetrics group should determine whether a managed care plan's panel includes a number of family practitioners who provide routine obstetrical services. Surgical oncologists should determine whether many of the panel's general surgeons also perform oncologic surgery.
Other specialists should evaluate whether many of the plan's existing primary care providers may "cherry pick" the most profitable patients.
This would not necessarily mean that the provider should refuse to contract with the managed care plan, of course. But these sorts of considerations should affect the negotiated fees under the contract.
The final key is to use the evaluation process to assess the other party's attitude. Pay close attention to how the other party behaves during this stage. Negotiating a contract is like courting.
Is information forthcoming? Is the party friendly and professional, or belligerent and arrogant? Are promises kept? When copies of documents are promised, are they delivered in a timely fashion? Do such materials accurately convey what they have been represented to say? Do promises generally seem reasonable or unrealistic?
Remember: The other party usually doesn't treat you better after you sign.
Evaluation requires work. But it can also mean the difference between marginal and highly successful managed care relationships.
Fond farewell
This column marks my 70th installment of Legal Forum. The past six years have offered a wonderful opportunity to chat with you about the legal issues affecting providers and managed care organizations.
As I prepare to turn over the reins of this column to a new author, please accept my thanks for your continued readership. I hope my continuing contributions to this magazine will prove valuable.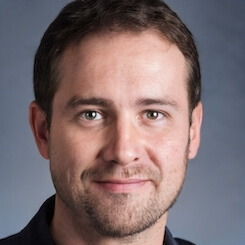 Paul Lendner ist ein praktizierender Experte im Bereich Gesundheit, Medizin und Fitness. Er schreibt bereits seit über 5 Jahren für das Managed Care Mag. Mit seinen Artikeln, die einen einzigartigen Expertenstatus nachweisen, liefert er unseren Lesern nicht nur Mehrwert, sondern auch Hilfestellung bei ihren Problemen.