A major assessment of Americans' health is mixed. What role has managed care played in the nation reaching — or not reaching — key health goals?
We've only fully met about 15 percent of the objectives set out in the Healthy People 2000 program, which Washington developed in 1979 as a blueprint for federal and local governments and agencies to use to devise health policy and programs. Still, reports the Department of Health and Human Services, progress has been made on another 44 percent of those goals. "We have made significant strides in improving Americans' health," Secretary Donna Shalala asserts.
Clear successes: nutrition, maternal and child care, mental health, reduced instances of water- and food-borne diseases, and of oral and breast cancer. According to Shalala, we're also on track in the areas of child immunization, breast feeding, dental visits, and screening mammography.
Not everyone, though, sees this through rose-colored glasses. Surgeon General David Satcher, M.D., notes that while Americans of all ages and ethnic groups are in better health than a decade ago, disparities remain. Narrowing those inequalities, and continuing preventive efforts, should be the goals for the Healthy People 2010 initiative, says Satcher, who will unveil them in January.
Some experts say we're actually losing ground on several Healthy People goals, such as reducing obesity and increasing physical activity. On those two issues, Satcher agrees, we've moved in the wrong direction or improved only slightly: "A prime example [is] diabetes, where incidence, prevalence, complications, and mortality are all on the rise."
Where health plans come in
Whither managed care on all this? Mike Taylor, a principal at Towers Perrin in Boston, thinks that managed care should be all over this issue. After all, he says, many of the objectives established by Healthy People 2000, such as immunizations and other types of preventive care, mesh well with what managed care is all about: establishing benchmarks and improving quality while containing costs.
While no one can cite concrete evidence of managed care's effect on Healthy People's results, there is consensus on this: Managed care probably will play an even larger role in helping the country meet Healthy People 2010.
"There are some key goals that should be met," says Taylor. "We also need to reassess where the bar needs to be placed." Healthy People 2000's goals were "grounded in the expectation of moderate managed care penetration," and that fee-for-service plans would still be around. "We've come a long way," he says, "and probably, we should set the bar higher."
Goals also should be reformulated to reflect better data, and refined for different ages and ethnic groups, he adds. "We know more now about various age groups, at least in metropolitan areas, though managed care knows little about rural Americans, because so few HMOs serve them. We need to set requirements accordingly. Managed care organizations are in a reasonably good position to help do that."
What managed care should do now, Taylor says, is to take a more proactive approach in setting goals: "Work with government task forces. Provide input. Don't be a bystander." That involvement generally didn't happen in the first goal-setting efforts, but should occur this time, he asserts. "I think managed care has actually had a positive effect. That needs to be told."
George Atkins, staff assistant at the American Association of Health Plans, thinks managed care organizations will be more involved in Healthy People 2010. "The managed care industry, primarily through trade associations, has been working closely with the Centers for Disease Control on implementing Healthy People 2000 and Healthy People 2010," Atkins says.
One of the most positive aspects of Healthy People has been establishing goals and benchmarks. "Even though the goals haven't been met in all of the categories, there has been improvement, and consequently, an improvement in the overall health of our nation," Atkins says. "Prevention and education programs are part of any managed care plan," he continues, so managed care "is involved in the mainstream" of the Healthy People agenda.
Immunizations, for example, generally are covered by health plans, he explains. Managed care programs geared toward sexually transmitted diseases, prenatal care, and smoking cessation also fit well with Healthy People goals.
Health plans' scores in the National Committee for Quality Assurance's HEDIS program suggest some success with prevention programs, such as childhood immunizations and breast and cervical cancer screenings.
Community cooperation
Health plans also are involved increasingly with efforts to promote community health, says Atkins, who cites the "Zap Asthma" program in Atlanta as an example.
All seven Atlanta HMOs, in cooperation with 11 community organizations, have pledged to reduce pediatric asthma in the Atlanta Empowerment Zone, where the rate of the disease is 5 times that of the entire city. "The goal is to bring it down to what would be considered an acceptable community level," Atkins says. "There's no financial payback. They're just trying to make their community a better place to live."
Federal officials emphasize the need to upgrade the health of underserved groups, such as immigrants and minorities, who suffer from a disproportionate share of disease. Atkins thinks HMOs will launch more such efforts, possibly linking their work to Healthy People 2010. "It may be something they were doing anyway, but they may do it under that rubric," he says.
Not everyone is as sanguine about managed care's role, however. Robert H. Fletcher, M.D., of Harvard Medical School and Harvard Pilgrim Health Care, sees managed care as "a two-edged sword." It may work very well for managed care enrollees, Fletcher says. "But there is a bad side," he cautions, and that's in the area of minority health issues. "Managed care has not dealt with access for 42 million Americans."
Work to do
Fletcher views the Healthy People 2000 report as "mixed," noting that "some aspects of the public's health have moved remarkably well toward a good goal" — especially in the areas of childhood illness and declining rates of cardiovascular disease and stroke, while falling short where specific diseases, such as asthma, have been going up "for reasons we don't fully understand." And, he notes, "the differences across racial and cultural groups continue to be large."
Fletcher's other concern: violence. "We have young people in hospitals with serious injuries, at a rate far out of line with other countries," Fletcher says. He adds that violence has indirect effects on health in some communities: Fear of it forces people to stay indoors, preventing them from getting out for exercise or education.
Healthy People 2010 will have additional areas of focus (28, compared to 15 for the 2000 program), says 2010 project worker Debbie Maise of HHS. The new 10-year effort will focus on health care support infrastructure such as data and surveillance issues, education, and community-based programs involving schools, work sites, and local public health programs. Also being added: vision and hearing impairments; such chronic illnesses as diabetes and kidney disease; disabilities, and HIV infection.
The bottom line: Healthy People 2010 will reflect both changes and continuing concerns in the health care area, Maise says. And, many experts say, the managed care system is well positioned to address them both.
---
Our most popular topics on Managedcaremag.com
---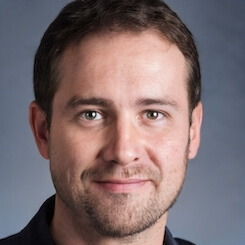 Paul Lendner ist ein praktizierender Experte im Bereich Gesundheit, Medizin und Fitness. Er schreibt bereits seit über 5 Jahren für das Managed Care Mag. Mit seinen Artikeln, die einen einzigartigen Expertenstatus nachweisen, liefert er unseren Lesern nicht nur Mehrwert, sondern auch Hilfestellung bei ihren Problemen.