The adage "all politics is local" may, in the end, become the motto that sinks ERISA. HMO executives should assume protection will evaporate.
In the coming months, a House-Senate committee will debate whether the next Patients Bill of Rights should give health plan members the right to sue their HMOs and other managed care organizations. While it is unlikely the right-to-sue provision will survive in the final legislation, patients already can — and do — sue their health plans, and recent developments portend a renewed emphasis on patients' seeking redress against managed care organizations. MCOs need to re-examine how their utilization review and other activities affect their exposure to lawsuits. Regardless of the fate of the Norwood-Dingell bill, the statehouse and the courthouse will probably be the places to look for developments on this front.
The U.S. House of Representatives adopted the Bipartisan Consensus Managed Care Improvement Act of 1999, a k a Norwood-Dingell (HR 2723), on Oct. 7 by a vote of 275 to 151.
Norwood-Dingell now awaits action by a House-Senate conference committee that will reconcile the House bill with the Senate's managed care reform bill, the Patients Bill of Rights Plus Act (S 1344). Norwood-Dingell and the Senate bill differ in a number of respects.
Among the most important: Norwood-Dingell would amend the federal Employee Retirement Income Security Act of 1974 (ERISA) to allow the states to adopt laws permitting MCO members to sue their health plans, while the Senate bill does not address the right to sue.
Speculation abounds as to whether the conference committee, which appears to be dominated by members who say they oppose the right to sue, will stop the right-to-sue provisions in their tracks. There is a real possibility that the bill finally submitted for the President's signature will change nothing about MCO members' rights to sue their health plans. Action by the committee is not expected until next year.
Norwood-Dingell would narrow ERISA's preemption of state laws affecting employee benefit plans. ERISA's preemption clause provides that federal law trumps state laws insofar as those laws "relate to" employers' benefit plans. The U.S. Supreme Court has ruled that this preemption is to be construed broadly, so that federal law supersedes state law if that state law, either directly or indirectly, "has a connection with or reference to" an employee benefit plan.
Over the years, many patients sought to sue their MCOs, seeking to hold the plans responsible for damages on a variety of state law grounds, such as negligence and breach of contract. Courts have regularly held that ERISA preemption allows MCOs, as administrators of employers' plans, to avoid liability for those claims.
Limited recourse
If a court finds that a patient's state-law claim against an MCO is pre-empted by ERISA, the court will not allow that claim to continue. At this point, the patient may pursue the state-law claim only against other parties, if any, without ERISA protection, such as treating physicians. The patient's recourse against the MCO will be limited to the value of the benefit available under the employer's plan, as provided by ERISA.
By contrast, state laws generally allow a patient to be compensated for a larger measure of damages, such as compensatory damages for personal injuries or death.
A ruling that a patient's claim against an MCO is pre-empted by ERISA usually means that, even if the claim is proved, only a small amount of compensation will be available. Often, that amount is less than the cost of pursuing the claim.
Expanding definition
ERISA preemption, however, does not block all state-law claims against MCOs. Over the years, the federal courts have articulated an expanding number of bases upon which a patient may sue an MCO under state law. For example, some courts have stated that patients may sue their health plans for damages arising out of the quality of care provided, such as medical malpractice actions arising out of a health plan physician's failure to diagnose an illness.
These courts have reasoned that issues of the quality of health care provided to health plan members do not relate to the underlying employee benefit plan. Other cases have discussed holding MCOs responsible under state laws on the grounds that they were vicariously responsible for the actions of treating physicians and other health care providers, who act as the MCO's agents, or that the MCOs negligently selected or supervised their physicians and other providers.
Generally, it has been believed by the courts and commentators that MCOs' utilization-review activities relate to the administration of employee benefit plans, and so are subject to ERISA preemption. As a result, many have thought that ERISA blocked a patient's right to sue for damages arising out of an MCO's utilization-review activities.
In response, a number of courts sought to remove the shield for utilization review. Some courts have reasoned that MCOs that advertised or otherwise represented themselves as being responsible for the health care of their members had assumed legal duties to their members that go beyond administering the employer's benefit plan and so could be sued for failing to discharge those extra duties appropriately. State legislatures have also entered the debate.
Texas recently adopted legislation making MCOs and other managed care entities responsible for negligence in "making health care treatment decisions." The Texas law focuses the MCOs' legal responsibility on the extent to which it "controlled, influenced or participated in the health care treatment decision." Just weeks ago, California law changed to hold MCOs responsible when their negligence "resulted in the denial, delay, or modification of the health care service recommended for, or furnished to," a member.
In an effort to strengthen the case that MCO members will be able to use this law notwithstanding the ERISA preemption, the California law also declares that HMOs are engaged in "the business of insurance," notwithstanding the fact that HMOs are not otherwise subject to California's insurance laws (ERISA preemption specifically does not apply to state laws that pertain to "the business of insurance").
Norwood-Dingell would not create a right to sue the MCO, but would instead permit states to adopt their own laws permitting such lawsuits, removing a basis upon which MCOs have defended themselves from a number of suits in the past. Norwood-Dingell would provide that the preemption will no longer preclude state-law damage actions for personal injury or wrongful death in connection with the provision of insurance, administrative services, or medical services to, or for, a group health plan.
Punitive damages could also be available unless the plan or issuer used an external review process that meets certain requirements. Employers could also be liable if they make discretionary decisions on benefit claims, and if that decision-making resulted in an individual's injury or death.
Eyes on the states
Even if Norwood-Dingell emerges from the conference committee without its right-to-sue provisions, developments at the state level and in the federal courts are moving the line of MCO liability forward. While Congress's attention may focus the attention of others upon the issue — and cause MCO members and their attorneys to think anew about the right to sue — MCOs should already consider how their utilization review and other activities affect their exposure to lawsuits.
Regardless of the fate of Norwood-Dingell, the statehouse and the courthouse may be the place to look for developments that will affect members' suits against their health plans.
---
Our most popular topics on Managedcaremag.com
---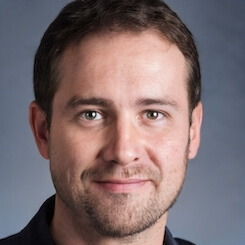 Paul Lendner ist ein praktizierender Experte im Bereich Gesundheit, Medizin und Fitness. Er schreibt bereits seit über 5 Jahren für das Managed Care Mag. Mit seinen Artikeln, die einen einzigartigen Expertenstatus nachweisen, liefert er unseren Lesern nicht nur Mehrwert, sondern auch Hilfestellung bei ihren Problemen.