Many health care organizations that had reached for the brass ring are now wringing their hands as they file for Chapter 11. All is not lost, however.
Managed care transformed not only the way that our health care system works, but also the way in which businesses provide services. Many organizations went on acquisition frenzies, acquiring multiple practices to form a unified health system that could serve all patients under one roof.
By aggressively acquiring and creating "mega-health systems," they wanted to achieve economies of scale. But many failed to flourish and are in financial straits. Over the past several years, we have witnessed a significant increase in failures.
How pervasive?
As recently as one year ago, many skeptics questioned reports that health care businesses were failing at increased rates. However, statistics and time have proven the doubtful wrong.
According to Dun & Bradstreet's Business Failure Record, the total number of failures increased by 10.6 percent from 1994 to 1995; 14.3 percent from 1995 to 1996; and 15.5 percent from 1996 to 1997. Health care policy and industry experts have also reported that today at least one third of all hospitals in the United States are suffering from various financial difficulties.
Every day we see more and more hospitals, physician practice groups, rural clinics, nursing homes, and home health agencies filing for bankruptcy or restructuring their finances. Recently, two major players in health care sought protection under Chapter 11 — Allegheny Health Education and Research Foundation and FPA Medical Management. AHERF was losing approximately $27 million per month before filing for bankruptcy, accruing bond and unsecured debt of about $605 million and $500 million, respectively.
FPA Medical Management last year had a market value of $1 billion and serviced approximately 1.4 million patients through physician networks representing approximately 7,900 doctors in 29 states. Recently, this mammoth physician practice management company downsized its operations and sold what remained to a competitor.
In this case, the secured creditors, who were owed $320 million, were guaranteed a payment of only $4 million on account of such debt. The unsecured creditors will receive money recovered in litigation, if any.
Recently, due to changes in the Medicare reimbursement scheme, nursing homes have begun suffering financial difficulties. Within a two-month period, three major nursing-home organizations and their affiliates have sought protection under the Bankruptcy Code — Vencor, Sun Healthcare Group, and Lenox Healthcare.
Vencor, which operates 293 nursing homes and 56 long-term-care hospitals in 46 states, reported that it had $1.4 billion in debt and $1.7 billion in assets as of Sept. 13, 1999, the date of commencement of its Chapter 11 case.
Sun — the second major nursing-home chain to seek Chapter 11 protection — owns, leases, or manages 376 long-term and subacute-care facilities with 42,166 beds; 29 assisted-living facilities with 3,239 beds; and 43 pharmacies. Sun also provides therapy services to 1,500 facilities. As of June 30, Sun and related entities had $2.1 billion in debt.
Finally, Lenox, the third largest privately held provider of long-term care and the most recent victim, leases, owns, or manages 86 skilled nursing homes, hospitals, and assisted-living facilities in 15 states. Lenox currently has liabilities exceeding $220 million.
Hospitals have not been immune to financial difficulties and we will likely see larger systems seek protection under the Bankruptcy Code. Smaller hospitals have already experienced financial difficulties, including Union Hospital in the Bronx and North Philly Health System, a two-hospital system in Philadelphia.
In addition, Volunteer Healthcare Systems, a not-for-profit corporation, filed for bankruptcy after its four rural hospitals were plagued by nearly $40 million in bond debt. Volunteer struggled to sell its hospitals that served rural towns which, in some cases, did not have any other health care facilities nearby.
Earlier this year, Greater Southeast Community Hospital of Washington, an inner city facility, filed for Chapter 11 protection. Ultimately, the court approved the sale of the hospital's assets for $21.3 million. Creditors are owed in excess of $80 million.
Clearly, the financial difficulties of health care businesses are on the rise and not confined to any one sector. More and more organizations will fail. Furthermore, creditors are suffering too — including doctors, nurses, therapists, laboratories, and other related businesses.
Why?
For a multitude of reasons. Many health care businesses that went on acquisition binges over the past several years were never able to fully integrate their new holdings. For example, many physician practice groups did not efficiently consolidate their operations with newly acquired physician networks.
Without the physician practice groups and physician networks working in concert, health care businesses have faltered under tremendous overhead expenses — expenses that should have been eliminated by economies of scale expected through mergers and acquisitions.
Other health care businesses, which were attempting to grow as quickly as possible, simply showed poor judgment. They overestimated both the value of physician practice groups and the number of patient referrals that would be generated by the acquisition of such physician practice groups. Many health care companies looking to grow did not acquire particular types of businesses with a strategy in mind — for example, to fill a niche market — nor did they enter particular markets that might have brought more business.
These organizations also suffered from typical business problems such as poor management or, for rural hospitals and clinics in particular, an inability to hire the physicians and specialists necessary to encourage patients to seek care from the facility. Of course, many hospitals are in trouble simply because they cannot fill enough beds.
Changes in the Medicare reimbursement system, however, have exacerbated the financial difficulties of many health care businesses, as clearly demonstrated by the elimination of many home-health agencies, the rash of nursing home bankruptcies, and the mounting financial difficulties of hospitals.
In 1997, Medicare decreased the reimbursement payments to health care businesses and stretched the time for making such payments from 60 to 180 days. The decrease in the dollar amount, along with the timing of the reimbursement payments, compounded cash-flow difficulties for many providers, forcing them to the brink of financial disaster.
Bankruptcy relief
Although more providers are turning to the Bankruptcy Code to resolve their financial problems, such cases can become very complex and challenging. Before a business files for reorganization relief under Chapter 11, it must first consider certain roadblocks.
A health care bankruptcy case involves many interests and constituencies that are not involved in any other type of bankruptcy case. It will affect patients, the community, and physicians, who may hold the key to the success of the business.
In addition, the health care business must find a way to appease its doctors, nurses, therapists, and other providers. Otherwise, when a bankruptcy case is filed, a health care business may see a huge exodus of one of its most valuable assets — physicians. An ongoing challenge for nearly all struggling health care businesses is keeping doctors.
For example, in a recent filing in Chicago, GynCor and certain of its affiliates — which are a group of fertility clinics — lost numerous physicians upon commencement of the case. GynCor could not force the physicians, parties to personal-services contracts, to work, and the court refused to enforce the restrictive covenants in such contracts. GynCor's fertility clinics very quickly lost value.
Furthermore, a bankruptcy case should not linger for very long. Before filing, the business should attempt to negotiate a prepackaged plan of reorganization (or at least negotiate a plan with its major creditors) or should have a plan for selling all or substantially all of its assets. Most such cases will result in liquidation rather than reorganization if the process is not completed within a very short time.
If a health care business files for protection under the Bankruptcy Code and properly prepares, bankruptcy can help revitalize the organization. The business will be able to eliminate many liabilities and restructure its long-term debt. In addition, given the tremendous expansion within the industry, many companies are able to file in order to shed unprofitable assets and contracts.
For example, under Section 363 of the Bankruptcy Code, a health care business may sell substantially all of its assets free and clear of all liens, claims, and encumbrances. These may be dealt with in a plan of reorganization. Therefore, a Section 363 sale provides the company with an opportunity to eliminate unprofitable sectors, to exit markets that do not strategically fit within the system, or nurture a partnership with a stronger company.
Section 365 lets them reject unprofitable leases and contracts. Again, any liabilities resulting from this will either be discharged or dealt with in the reorganization plan. The business will not be bound to any of these contracts or leases once it emerges from bankruptcy.
Therefore, bankruptcy is beginning to be more of an attractive option. But without a quick reorganization, often the health care business simply fails and must liquidate. If that happens, it is imperative that the company has a plan for an orderly shutdown.
Rock bottom in sight
Is there life after the financial "death" of bankruptcy? Ten HMOs that were recently judged by Weiss Ratings Inc. as being in trouble might want to consult bounce-back billionaire Donald Trump for some pointers. The plans, covering more than 500,000 lives, were given a "very weak" rating.
Plans with problems

HMOs rated "very weak" by Weiss Ratings

Plan
Members
Community Health Choice (Texas)
20,564
Heartland Health Plan of Oklahoma
27,189
Memphis Managed Care Corp. (Tennessee)
56,381
North Medical Community Health Plan (New York)
11,789
PrimeHealth Inc. (Alabama)
41,481
PrimeHealth of Alabama
24,715
PriorityPlus of California
101,907
Rio Grande HMO (Texas)
165,165
Vista HealthPlan (Texas)
26,532
Wellcare of New York
57,371
SOURCE: WEISS RATINGS, PALM BEACH GARDENS, FLA., 1999
---
Our most popular topics on Managedcaremag.com
---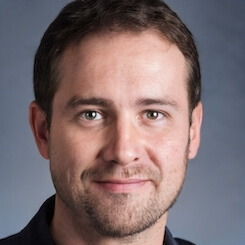 Paul Lendner ist ein praktizierender Experte im Bereich Gesundheit, Medizin und Fitness. Er schreibt bereits seit über 5 Jahren für das Managed Care Mag. Mit seinen Artikeln, die einen einzigartigen Expertenstatus nachweisen, liefert er unseren Lesern nicht nur Mehrwert, sondern auch Hilfestellung bei ihren Problemen.