There's plenty of ill will between hundreds of Denver-area physicians and PacifiCare of Colorado, in the aftermath of the collapse of a management company that represented four practices. The PPM, Millenial, was a middleman between health plans and the physician groups that are composed of 190 primary care doctors and 1,000 specialists and that serve 80,000 PacifiCare members.
PacifiCare fired the first shot, telling the physicians in mid-November it would no longer make capitation payments to Millenial and would, instead, pay the doctors directly. PacifiCare said it was concerned about Millenial's financial stability, and had received complaints from its physicians about not being paid on time.
The physicians were told to sign new contracts with the HMO by Dec. 8, or risk being kicked off its provider panel. Millenial called it an act of desperation, in that PacifiCare had yet to sign agreements with several other large physician groups; had lost Med South, a large group unaffiliated with Millenial; and was concerned about having an inadequate physician network.
Without its PacifiCare revenue, Millenial quickly succumbed, ceasing operations on Dec. 15. Soon after, at least one Millenial group, South Metro Physicians, didn't blink; the group chose to leave the HMO. Negotiations with at least two other groups were continuing at press time.
PCS Can Be Had, Maybe for Less Than a Year Ago
For the second time in a little over a year, a "for sale" sign hangs on PCS Health Systems, the country's largest pharmacy benefit manager. Rite Aid, the pharmacy chain that bought PCS from Eli Lilly in late 1998, faces a cash-flow crunch, and is willing to listen to offers for it.
Analysts say Rite Aid is unlikely to recover the $1.5 billion it spent on PCS, triggering questions about the value of PBMs. Lilly sold PCS for a third of what it paid for it in 1994.
Rite Aid lost $68 million in its second quarter. Its decision comes before the chain ever got to implement its strategy to free Rite Aid pharmacists — who would be armed with data about PCS's 50-million-plus members — to engage in greater patient counseling and health-related activities.
Texas Says HMOs More Troubled Than Thought
HMOs lost $1.25 billion in 1998 — 45 percent worse than the industry's performance in '97, according to an analysis by A.M. Best, the insurance rating agency. The 600 HMOs studied had a collective revenue increase of nearly $1.2 billion, despite the profitability decline.
Though 1999 began with optimism, these are still difficult times for some plans. In Texas, HMOs lost $414 million in the first nine months of '99, surpassing the $400 million lost in all of 1998. The state insurance commissioner says losses were particularly acute in the third quarter, during which HMOs lost $185 million.
Higher use of medical and pharmacy services are to blame; average per-member, per-month expenses increased nearly $10 from April to June alone, while premiums increased, on average, only $3. Harris Methodist Health Plan tops the list of HMOs that lost money during the third quarter, at $32 million.
AMAP in Limbo; When Will Quality Really Catch Fire?
The AMA is evaluating how and whether to proceed with its physician accreditation program, which has been unable to gain attention from health plans and hospitals. Credentials verification and site reviews will be completed for physicians who have applied for AMAP certification, but no new applications are being accepted for now.
The goal was for AMAP to relieve health plans of duplicative credentialing processes; eventually, AMA hoped to create an infrastructure to allow comparisons of clinical quality. But AMAP has lured fewer than a dozen clients, prompting one AMA board member to question whether the issue of quality truly resonates.
Whether Americans are paying attention to so-called report cards is still an open question. A Society of Actuaries study concludes that managed care enrollees don't rely on HEDIS or other barometers of quality to choose health coverage. The society acknowledges, however, that the influence of other potentially important variables — such as family members' opinions of plans — on their selections, and the degree to which those variables overpower quality considerations, is not understood.
IOM Opens Eyes On Medical Errors; Support Promised
The U.S. Agency for Healthcare Research and Quality will convene the first national conference of state health officials in March, with the intention of defining ways to combat medical and medication errors. The summit grew out of the Institute of Medicine's report that recommended systematic changes to reduce such errors.
IOM says between 44,000 and 98,000 deaths in hospitals each year are attributable to medical errors, while another 7,000 people die because of medication errors. The problem, researchers noted, is in the way health-delivery systems are organized; they cite such obstacles as multiple practitioners treating patients without their complete prescription records, hospitals stocking patient-care units with full-strength drugs that must be diluted for use, and illegible handwriting on prescriptions. Medical errors cost almost $9 billion a year.
The institute recommended that AHRQ establish a National Center for Patient Safety to set safety goals and track progress. It also called for a national mandatory system of reporting medical errors.
Headlines on Deadline…
The Department of Health and Human Services extended the comment period for proposed privacy regulations to Feb. 17, giving groups time to determine whether unintended consequences would prevent coordinated care…. Only 5.9 percent of HMO members rate trust in their health plans "very high" in a National Research Corp. survey. If that seems low, it's better than the 3.8 and 3.6 percent marks achieved by PPOs and fee-for-service plans, respectively…. Visits to physicians for diabetes rose 10 percent from 1998 to 1999, according to a Scott-Levin audit. That coincided with a 13-percent boost in prescriptions for oral diabetic medications…. Three mega-employers, including IBM, turned to a new vehicle for purchasing health care last year: Internet auctions, orchestrated by Hewitt Associates, the benefits consultant. Fifty plans bid against each other online for the business. The buyers wound up with premiums 2 to 8 percent lower this year than in 1999.
Lack of Coverage Risky: ACP-ASIM
An American College of Physicians-American Society of Internal Medicine report indicates that people without health insurance have a higher risk of morbidity and early death. The study is an attempt to document what has long been assumed: Lack of insurance is bad for one's health.
Researchers found that the uninsured are 2.4 times more likely than insured people to be hospitalized for hypertension, and 2.8 times more likely to be admitted for diabetes. Those without coverage have poorer outcomes after hospitalization, and are 3 times more likely to die in the hospital.
The Center for Studying Health System Change, a Washington-based think tank, says a fifth of the uninsured are offered insurance by employers, but decline it. Those in poor or fair health are less likely to accept employer-based coverage than workers in good health — a surprise, the group says, in that people in poorer health are more likely to benefit from it. Cost, it concludes, is the main reason why; benefit contributions take a bigger bite out of the pay of low-income workers, who tend to be in poorer health.
Who wants employers' coverage?
Share of workers who accept employers' health coverage, by wage
Hourly pay Take-up rate
SOURCE: ROBERT WOOD JOHNSON FOUNDATION 1997 EMPLOYER HEALTH INSURANCE SURVEYUninsurance rates, by health status
For people with access to employer-sponsored coverage
Health status Share without coverage
SOURCE: CENTER FOR STUDYING HEALTH SYSTEM CHANGE COMMUNITY TRACKING STUDY
---
Our most popular topics on Managedcaremag.com
---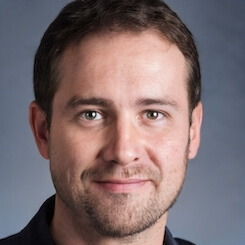 Paul Lendner ist ein praktizierender Experte im Bereich Gesundheit, Medizin und Fitness. Er schreibt bereits seit über 5 Jahren für das Managed Care Mag. Mit seinen Artikeln, die einen einzigartigen Expertenstatus nachweisen, liefert er unseren Lesern nicht nur Mehrwert, sondern auch Hilfestellung bei ihren Problemen.