NATIONAL POLICY
Gore, Bush, McCain, and Bradley differ in some of the details. None of them really stands out from the crowd.
When it comes to managed care issues and the four leading candidates for president, the differences are in the details. Although there are some variations in health care policy between Vice President Al Gore and former Sen. Bill Bradley of New Jersey on the Democratic side, and between Texas Gov. George W. Bush and Arizona Sen. John McCain on the GOP side, it's basically a matter of spin. While none of them come from left field on any of these issues, there's no one hitting the ball out of the park, either.
All four say they favor some type of program for expanding health care coverage and eliminating or reducing the number of uninsured Americans, especially children. They differ on how to get to that goal.
Bradley has made coverage for children a focal point of his health care platform, proclaiming that "there should be no uninsured children in America." McCain proposes expanding and strengthening state outreach efforts for the Children's Health Insurance Program (CHIP) and for Medicaid, while Gore calls expanding CHIP "the centerpiece" of his health care plan. The CHIP program currently covers children in families with income of up to 200 percent of poverty. Gore proposes expanding that to families with income of up to 250 percent of poverty — about $41,000 for a family of four.
On Medicaid, the media have accentuated the differences between Gore, who would retain the current federal/state program, and Bradley, who would kill it. Gore's spin on Bradley's idea: too expensive, too impractical. But Bradley's plan wouldn't do away with helping poor Americans receive heath care: It would simply transfer current Medicaid recipients into the federal employees' plan and give them tax breaks and minimum subsidies. A difference, to be sure. But nothing cataclysmic.
On patients-rights legislation, it's more of the same — no overarching differences. Bush proudly points out that, under his watch, Texas enacted one of the most comprehensive patient-protection laws in the nation, prohibiting "gag clauses" on physicians and granting women direct access to obstetricians and gynecologists. He'd back similar measures on the national level — if they don't preempt state legislation. McCain supports protecting the rights of patients to ensure that patients and physicians are in charge of "important health decisions."
"It's long past time we put the needs of patients ahead of the bank accounts of the trial lawyers and the HMOs," McCain says. As for Gore, he's going to continue to seek passage of a "strong, enforceable patients' bill of rights," including an independent appeal process, access to specialists, and guaranteed coverage of emergency room treatment. He's also on board for confidentiality legislation. Not surprisingly, Bradley's a hawk on strengthening the role of the consumer. That includes supporting patient protections, as well as consumers' right to know about "all aspects of their health needs."
What about patients' right to sue? You'd assume that there'd be some major differences concerning that hornet's nest. Not really. HMO liability and patients' right to sue elicit a "yes" or "yes, but" from the four leaders — despite the vocal opposition by many congressional Republicans.
Bush believes patients need access to a "speedy and impartial forum" for resolution of disputes, again citing the Texas law that has "a strong, independent review process" before any lawsuit is initiated. That law, he says, is working.
McCain calls for the right to sue federally regulated HMOs for economic loss and capped noneconomic damages, while also calling for protecting businesses from "unlimited liability simply for extending health coverage to employees."
Gore says HMOs should be held accountable for their actions affecting patients. Bradley argues that the doctor-patient relationship should be "at the center of health care," and urges "HMO reform."
On Medicare
All four are sufficiently both pro-Medicare and pro-Medicare reform. Take Bush:
Medicare is "one of the most important contributions to seniors' health ever enacted." He adds that it needs strengthening to make sure it's financially sound. Bush favors more comprehensive coverage, tailored to individual health care needs, including the right of beneficiaries to stay in traditional Medicare and the right to choose their own health care plan. The Texas governor also supports more competition, aides point out, possibly along the lines of the ill-fated Breaux-Thomas proposals that narrowly bit the dust in the Medicare Commission last year.
McCain pledged early in his campaign to dedicate more than 70 percent of the federal budget surplus to preserve Medicare and Social Security, labeling the programs "a sacred contract with our seniors."
Gore says that 15 percent of the budget surplus over the next 15 years should be devoted to extending the life of the Medicare Trust Fund until 2027.
Bradley supports greater choice of health plans for Medicare recipients, as well as expanding health care options for the elderly, including extending home-care services, doubling resources for community-based health care services, emphasizing preventive care, and allowing states to spend more for long-term care and other health care initiatives.
The pharmacy benefit under Medicare also wins support, in differing degrees, from all four candidates. Bush supports Medicare reform that gives the elderly access to health plans with coverage for prescription drugs, and supports financial assistance to those who cannot afford drug coverage.
McCain proposes a block grant to states to help the elderly pay for their prescription drugs, limiting assistance to 10 million who are enrolled in Medicare and whose income is "just enough money to not qualify for prescription drug assistance under Medicaid, but who cannot afford private coverage." That program would cost up to $5.1 billion annually when fully implemented in its fifth year.
The Arizona senator also proposes a three-year demonstration program in five states to help Medicare enrollees who are 65 or older pay for "catastrophic drug expenses" — which will cost up to $1 billion in the program's third year.
Gore supports a new prescription drug benefit available to all Medicare beneficiaries of up to $5,000 a year in spending, and eliminating premiums and cost sharing for the drug benefit for beneficiaries below 135 percent of poverty.
Bradley calls for creating a prescription drug benefit within Medicare, "one that does not impose arbitrary limits on the total drug benefit, so that seniors are protected from extremely high costs."
Finally, what's up with MSAs? Medical savings accounts as a health insurance option and changes in tax laws to help the self-insured and uninsured obtain coverage are a big part of Bush's program.
McCain also has called for expanding and strengthening MSAs, and tax incentives for small businesses to purchase health care for their employees (including through group purchasing plans).
Gore proposes a 25-percent tax credit for premium costs for each employee of a small business that decides to join a purchasing coalition, as well as a new 25-percent refundable tax credit for individuals without employer-provided coverage who purchase their own health policies.
Difficult choice
In short, strictly on platforms, it's hard for managed care officials to choose, but they're not into endorsements in any case.
Richard Coorsh, of the Health Insurance Association of America, says that while HIAA doesn't endorse specific candidates, "We are pleased that some of the candidates are refocusing public attention on what we believe is this nation's most important domestic priority — the escalating number of Americans without health insurance." Ideas have been presented, Coorsh notes, regarding changes in the tax code to help make insurance coverage more affordable "both for individuals who need and businesses that wish to purchase it."
On the physician side, the AMA also eschews endorsements, says spokesman Mike Lynch, but calls on candidates to answer questions on the Patients Bill of Rights, HMOs' accountability, universal health insurance, tax-based insurance incentives, and Medicare reform.
AMA leaders are joining with local medical associations as part of a "National House Call" tour of key primary states to raise the visibility of health care issues, Lynch notes, adding, "They're out there with a big RV." AMA President Thomas Reardon, M.D., notes that this is a more activist role for the AMA, and says his association "strongly believes no candidate can be elected next November" without a solid commitment to addressing health care issues.
John Murray, spokesman for the American Association of Health Plans, says the Democratic candidates appear to be focused primarily on the issues of providing health care to the uninsured, and on Medicare matters, including prescription drug coverage under Medicare.
What Murray finds significant is that the presidential contenders, unlike many in Congress, aren't engaging in extensive criticism of HMOs. Murray contends that that makes the presidential candidates more reflective of the attitudes expressed by voters in opinion polls. "Why is it that HMO bashing continues to be such a large part of the discussion on Capitol Hill?"
Health insurance specialist Paul Fronstin of the Employee Benefit Research Information Institute notes that the candidates haven't addressed long-term care for the elderly, which he sees as the coming crisis for health care. "They're talking about Medicare, which is the short-term issue. But the long-term issue is long-term care," he says, particularly with the aging Baby Boom generation.
Robert D. Reischauer, a senior fellow at the Brookings Institution and former director of the Congressional Budget Office, believes there's an even larger issue that is being ignored. "There's a reality that no politician in America wants to face, and that is that we can't have everything that technology can conceivably develop, and still constrain the growth of total costs," Reischauer comments. "Nobody is addressing that unpleasant reality."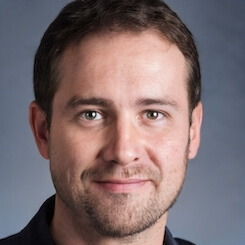 Paul Lendner ist ein praktizierender Experte im Bereich Gesundheit, Medizin und Fitness. Er schreibt bereits seit über 5 Jahren für das Managed Care Mag. Mit seinen Artikeln, die einen einzigartigen Expertenstatus nachweisen, liefert er unseren Lesern nicht nur Mehrwert, sondern auch Hilfestellung bei ihren Problemen.