John Cassis: "Roy Dyson said, 'Yesterday is history, tomorrow's a mystery, but today's a gift. That's why they call it the present.' Savor this day, this gift."
---
John Cassis is founder and president of the Cassis Group. A motivational speaker, Cassis's occupations and avocations have ranged from minister to publisher and entrepreneur. For many years, he was the motivating speaker for the Chicago Bears.
Cassis explains that at a time of change, people are held back only by their own fears. It's not that we don't know what to do — we simply choose not to do it. Growing is about choice and courage. Choosing to change. It's a message that resonates in health care, particularly at a time when change demands teamwork — not every man for himself. By coming together as a team, by demonstrating respect, recognition, and reinforcement, says Cassis, we free ourselves from selfishness and achieve goals together.
---
Benton and Bowles did a study, and they asked, "What do you admire in another person?" The top three qualities were warmth, honesty, and a sense of humor. "Is there honesty and integrity about who you are? In other words, "Can I trust you?"
We live in this world of image, image, and image. But what it really boils down to — and what people respond to most — is integrity.
I was once asked to coach a little league baseball team. My youngest son was 10 at the time. He was on this team with a record of 2 wins, 14 losses — and the wins were by forfeit. The season started with 15 kids, but some quit and now there were nine. Even the coach quit. He couldn't stand to be associated with this team.
So the parents said, "John, take over the team." I said, "I will, on one condition: Keep one thing in mind." I quoted Goethe: "Boldness has genius, power, and magic. There are times we just can't hold back. We need to be bold and face our fears."
So I had nine kids, including my son, in front of me. I'd never coached before, and I didn't know what to do. Something came out of my mouth like, "You guys are the worst team in the league." The little boy in the front never even batted an eye, saying, "Good start, coach. We've got a negative coach again. Great!"
It kind of put me in my place. And I remembered Matt Dupre's quote, "Leadership is an art." He said, "The first responsibility of a leader is to define reality." I guess I was defining reality. "The last responsibility," he said, "is to say thank you. And in between, a leader is a servant who lifts up his or her people and puts them first."
Nine kids who couldn't hit a lick. They had one common fear: getting drilled by a baseball. Some come to the plate and go, "Whoa!" They just don't want to hit. And if they do swing, it's kind of a weak little swing. I said, "No. If you're going to be a hitter, you've got to step right toward the ball with your body, right toward the pitcher. And most importantly, step right toward your fear. If you can step toward your fear, that's all that counts. I don't care if you hit the ball."
There isn't one of us who doesn't have fear. Even as professionals, as highly educated people, we step away. And each time we do it we lose our power.
So the next game, this is what Jimmy was doing: He was stepping away, stepping toward, stepping away, stepping toward. He had his own little style going. It looked like a little dance. I was laughing, looking at how kids struggled with their fears.
Jimmy's dad was 6′-6″. He got up in the stands and yelled, "Jimmy, what is that? You look like a chicken! Hit the ball, the ball won't hurt you!" Wrong! The ball does hurt. "Make me proud Jimmy, make me proud!" He keeps going, "Make me proud!"
Jimmy struck out. He came back, looked up at his dad, and started to cry. The game was over, we lost. I said "Parents, come with me — especially you, big guy."
I put all the parents in a little huddle — an illustration of teamwork or something. And I walked out to the pitcher's mound, took a ball, and started throwing one baseball after another as hard as I could at the parents. They were running and screaming. I said, "Don't be a chicken. Ball won't hurt. Make me proud! Make me proud!"
The guy came up to me. I said, "When I was throwing balls, what did you think?"
"I thought you were a little bit crazy."
"You know what?" I said. "That's what it feels like to the kids."
We live in a world that's changing so fast, it feels crazy. It feels like we're ducking, moving, and ducking.
No more walks
I made a change because my team was so bad. A kid came to the plate with his bat on his shoulder, begging for a walk. A walk is safe. A walk is … mediocre.
First pitch. The kid looked at the umpire with pleading eyes, and the guy went, "Ball one." The kid said, "Yes!" Ball two. He pounded the plate once. Ball three, no strikes. The body language began to change — have you seen this? — they start squirming. Ball four, bat went flying, the kid ran to first base. He beamed.
I looked at him and asked, "What are you so happy about?"
"The walk."
I said, "I know, but it looked like you were begging for a walk."
"Coach, I was begging for a walk. If I swing I miss it every time. I miss and I come back and cry. Don't give me a hard time. I got a walk — what's wrong with that?"
I said, "Nothing wrong with that, son. Make this a career day. There's second base. Go ahead, steal second base."
"No way man, no way."
So I made a new rule: "From now on, no more walks." The kid looked at me and said, "What do you mean, no more walks? You can't take away a walk. A walk is part of baseball. You don't have that kind of power." A mini-lawyer coming after me!
I said, "Son, I don't care if you strike out, and I don't care if you miss the ball. I really don't care if we win the game. But I do care that you dare. Just try, one time in your life, to explore the possibilities of what might be. Just let it go, one time."
Well, you should have seen the next game. Wherever the ball was, they swung — balls over their heads, in the dirt, striking out left and right. What was funny was that not one kid came back crying any more.
We lost every game. But I now had 15 kids on the team — all the kids who quit heard about it and came back. And I think it proves a simple point: People are not burned out on their jobs. They are burned out on the atmosphere in which they have to work. Even in the toughest times of change, if there's leadership, a genuineness, a respect, if there's a recognition for the efforts people put forth, people always respond.
You gotta believe
Season's over. But no, everybody gets to go to the playoffs. They wanted to be fair. And we had to play the number one team.
I decided to teach my kids you can learn a lot by watching the other team before a game. I had 15 kids lined up on the bench, pumped up for the playoffs and a new chance. Jerry was the funniest kid on the team — not a very good ball player, but he had a quick wit. He was as nervous as could be. On both sides of him were girls, and he was telling them, "Coach says this is a big game. Better play your best." This kid's terrible, and he's giving these girls lectures.
The first-place team took the field. When you're first place in anything, you've got this walk about you. One of those kids had this kind of walk.
He looked at my kids and laughed. Jerry was going, "Big game, big game," but then looked at them and said, "We're going to get killed. We've got girls on this team now."
If there's one message I could communicate, it would be this: Sometimes, life will give you a pounding, and you'd better be ready for it. And how you respond will make a difference in your life.
---
Cassis: "Don't break the trust at home. Don't break the trust with patients. Don't break the trust with staff. It's too important."
---
Have you ever been in a situation in life where you got that pounding, and people who you thought were your friends deserted you? Warren Bennis said, "Trust is that emotional glue that binds people together." Don't break the trust at home. Don't break the trust with patients. Don't break the trust with staff. It's too important.
I think when we get pounded in life, we also get a blessing when we least expect it.
We got pounded all year. But we got a blessing, and her name was Beth. This girl had quit the team because she was never given a chance to play by the other coach. Now she came back.
Beth today is 6′-2″, all-state volleyball and all-state basketball. When she was 10, she was gifted. She had a gun for an arm. She could throw a baseball through a wall.
So, what did I have to lose? If you put a 10-year-old girl on the mound to pitch against the best team, and she's taller than any boy in the league, and she throws incredibly hard, you've got a formula for success.
Beth drilled the first two batters, and intimidated the entire team. We won, 1–0.
Life is too short not to tell the people who are important to us that they are part of the team. Spend the time to talk to them in the trenches. Build that trust.
Embracing change is difficult…
… but it all depends on perspective. John Cassis uses this exercise to demonstrate
Try this: Fold your hands.
[Cassis does.]

My right thumb is over my left thumb.

Now, reverse your thumb and fingers. How does it feel? Weird, awkward, uncomfortable?

There's change, right there. It feels weird, awkward, a little bit uncomfortable.
David Viscott says, "If you cannot risk, you cannot grow. If you cannot grow, you cannot become your best.
Payor, Provider, Patient: Healthcare by Consensus
INTRODUCTION AND WELCOME
Old Saying Appropriate For Current Environment

David Brennan, Senior Vice President, Commercialization and Portfolio Management, AstraZeneca Pharmaceuticals
KEYNOTE
Health Status, Health Maintenance, and Health Care in the 21st Century

President, Morehouse School of Medicine;
Secretary, U.S. Department of Health and Human Services, 1989–1993
PANEL DISCUSSION
PANEL DISCUSSION
KEYNOTE
Changing the Public's Image of Managed Care

Nancy Wilson Dickey, M.D. , Immediate Past President and member, executive committee, AMA
PANEL DISCUSSION
MOTIVATIONAL PRESENTATION
John Cassis, President, the Cassis Group
The 12th Annual Symposium for Managed Care Professionals was held November 11–13, 1999 in Scottsdale, Arizona, and was sponsored by AstraZeneca.
The opinions expressed in this special supplement are those of the symposium participants, and do not necessarily reflect the views of the sponsor or the publisher, editor, or editorial board of Managed Care.
---
Our most popular topics on Managedcaremag.com
---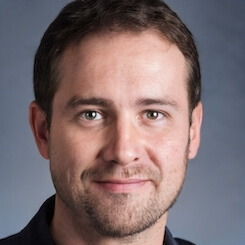 Paul Lendner ist ein praktizierender Experte im Bereich Gesundheit, Medizin und Fitness. Er schreibt bereits seit über 5 Jahren für das Managed Care Mag. Mit seinen Artikeln, die einen einzigartigen Expertenstatus nachweisen, liefert er unseren Lesern nicht nur Mehrwert, sondern auch Hilfestellung bei ihren Problemen.