Louis W. Sullivan, M.D.
Louis W. Sullivan, M.D.: "We must lose ourselves in selfless devotion to our communities, in fashioning answers to the challenges of improving health status."
---
Louis Sullivan, M.D., is president of Morehouse School of Medicine in Atlanta. An internist by training, he served as secretary of health and human services during the Bush administration.
Sullivan came to Morehouse after leaving Washington in 1993. At a point in his career when he easily could have retired comfortably, Sullivan decided to return to the state where he grew up in poverty, where he had known the disadvantages that come from being in a group that does not get routine health care services. He made a commitment to himself to spend the remainder of his career trying to help eliminate the kind of suffering he and his family experienced in his early years. He spoke about how to achieve health system reform and improve Americans' health status.
---
There was a tremendous amount of interest in health issues in 1993 and 1994, but then interest tailed off. Now that interest is back. Those within the health system have decided we need discussion, so we can understand the forces that shape our world, so we can preserve the best of our system while addressing its deficiencies.
The top causes of death of Americans today include heart disease, cancer, stroke, kidney disease, liver disease, injuries, diabetes, and AIDS. While most may be biological, they are heavily influenced by environmental factors and individual behavior.
Heart disease is influenced by whether you're overweight. Whether you exercise. Whether you take your blood pressure medication if you have hypertension. The amount of fat in your diet. Many studies show that people who exercise regularly not only have lower instance of heart attacks, they actually live longer. I could take the next hour going through every one of the top 10 causes of death and show how the health behavior of the individual influences how his biology is expressed.
The U.S. Public Health Service estimates that if we could improve health behavior around the top 10 causes of death, we could reduce premature death a minimum of 40 percent. We could possibly reduce this by as much as 70 percent if more people exercise, lower the fat in their diets, and adhere to blood pressure medications. The marvelous therapies we have are not helpful if patients don't comply.
The Public Health Service estimates also that we could reduce acute disabilities in our society by as much as a third if we improve our health behavior. And chronic disabilities could be reduced by as much as an astonishing two thirds.
Healthy People 2000
That's why we've focused so much attention in recent years on disease prevention. Healthy People 2000, which we released in 1990, saw the participation of all state and territorial health commissioners; private health organizations, such as the American Heart Association, American Cancer Society, American Dietetic Association, Red Cross, AMA, many community groups, and others. Healthy People 2000 was a blueprint for improving the health status of our citizens.
Three years in the making, this emphasized the role of behavior in influencing health status. There were 298 specific goals we hoped to reach by 2000. We felt if we focused on education, we could reach these goals. There were such goals as reducing tobacco use; though we have made significant progress, one quarter of our citizens still use this product — even though we now know much more about its effects than we did some 30 years ago. Other goals included reducing the incidence of obesity. Infant mortality, too — we rank around 21st or 22nd among Western nations. There were goals for reducing deaths from stroke, kidney failure, diabetes.
A report in the Journal of the American Medical Association in 1995 by Drs. Michael McGuiness and Philip Lee of the U.S. Public Health Service gave us [an update] on how we were doing. That report showed improvement among many of our goals. We increased childhood immunizations, from 70 percent of children between the ages of 2 and 5 in 1990 to nearly 85 percent today. First-trimester prenatal care occurred more frequently and infant mortality was declining. So in these and other goals we were making substantial progress.
But among others, we'd made less progress — and in some, such as adult obesity and teenage smoking, we actually lost ground. Recent reports show the highest incidence of obesity in the U.S. since we began recording such data. And while in most American groups smoking is declining, it is increasing among 15- to 25-year-olds.
Health status has a direct correlation with educational and economic status. The fitness movement is a middle class movement; poor people have not embraced this as they should. If you are a high-school dropout, your chances of being a smoker are 39 percent, whereas among college graduates, around 12 percent smoke.
The greater your educational obtainment, the greater your ability to act on health information. So as we work to improve health, we must find better ways to reach those who are not as effective in improving their own behavior.
We need to understand how much of the cost of health care is due to preventable illness and injury, so we can redouble our efforts to avoid needless suffering and to reduce health care expenditures. I believe our present federal expenditure of $5 billion for prevention and public health — less than 1 percent of our nation's annual health expenditures — should be increased to $50 billion. Such an investment would result in substantial avoidance of preventable illness and injury, and in even greater dollar savings [than the expenditure alone].
Coverage proposals
In addition to improving behavior, and with the dollars saved as a result, we must find ways to provide insurance to the 44 million Americans who do not have it.
What could such a proposal for reforming the nation's health system look like? Various approaches are possible — and you will hear about them in the coming months from all corners — but all should mind overall costs and provide a sense of equity. Poor and middle-income families without insurance could be helped by a plan with the following elements, which we proposed some years ago:
A transferable voucher that would be available for families earning up to 150 percent of poverty. This would be used to purchase a basic insurance package.
A tax credit for middle-income families, to help them buy private insurance.
Full tax deductibility of premiums for self-employed individuals. We now have inequity — if you work for a large corporation and your insurance is provided, it's a tax-free benefit, but if you're self-employed, you get no such benefit.
An analysis by our health policy team in '92 suggested that the number of uninsured, once such a program were in place, would be reduced from 37 million at the time to fewer than 5 million. Obviously, many variations will be proposed, analyzed, and debated in the coming months. Any should adhere to the following principles:
An open dialog among all stakeholders. A fundamental mistake by the Clinton administration in 1993 was to appoint a team of several hundred individuals and attempt to hold their work secret, generating mistrust and suspicion from the beginning. In separate speeches, [some members of the team accused] various elements in the health system — physicians, pharmaceutical companies, hospitals, insurance companies — of self interest. And you the know the result: Those stakeholders were mobilized to fight the president's effort.
Preservation of our nation's public/private mix of health insurance. We have a flexible system that has brought us many benefits.
Individual responsibility for health and disease prevention.
The road ahead
[To achieve health care reform and improvements in health status,] we must undertake a broad, open, intensive, sustained educational effort for all stakeholders — citizens, patients, employers, employees, business, labor, opinion leaders, political leaders, and government officials at all levels. This effort must include those within the health care system — providers, educators, researchers, administrators.
We must heighten awareness of the tremendous improvements in health status in the 20th century. We should also hold out the promise of even greater health improvements to be gained from strengthening our public health system and continuing our investment in biomedical, clinical, and outcomes research; we can apply [this knowledge] to improving health status and behavior. The many direct and indirect benefits from improved health status — including decreased per-capita expenditures for acute health care — should be articulated.
There would be less family disruption, pain, and suffering. There would be increased productivity, with more efficient generation of goods, services, and wealth, and tax revenues from a healthier population, plus decreased social welfare costs.
What is required is broad cultural change, in which everyone is vested and everyone has a role to play. Health status must become everybody's business. Increasingly, consumers demand to participate in decision making. Health must be as much of a public interest as our economy. The benefits must be obvious to everyone.
---
---
How to encourage behavior modification
From the Q&A session following Sullivan's speech:
Q: You mentioned the relationship between health behavior and some of the trouble we're running into nationally. How can we begin to make individuals feel more empowered to make some fairly difficult behavior changes?
A: One area of increased investment at the National Institutes of Health is in understanding human behavior. One problem is that we don't really have mechanisms to reach segments of our population, notably adolescents, very effectively. We think for that reason, adolescents are smoking more. We have to find ways of reaching adolescents on their terms.
A few days ago, I was at program where two African-American physicians in Brooklyn with an adolescent population showed how they developed health-education programs with rap music. One of the physicians has a large asthma population, and pointed out that among adolescents, use of inhalers is not considered cool. What he's done is put his therapeutic message on rap records. And he's shown that the health status of his patients increased 28 percent after they were exposed to this music. So this is at least a way to get a message through that wasn't [communicated] in other ways.
We learned some years ago that a one-time message is not sufficient; health education has to be repetitive, and it has to come from different venues. It also has to be delivered by a credible messenger, so many health education programs will involve community organizations and not simply physicians. Pharmacists are a great source of health information for some patients.
We have to use credible messengers, so for a number of health education programs, community organizations do them rather than physicians. In some instances, the gap between the physician and the person you are trying to reach may be such that the communication is not effective.
The immediate benefits from the change in behavior have to be made obvious. One problem is that we're often talking about something 5, 10, 20 years down the road; that's one challenge when we work with young people. We see that in retirement programs. At my institution — and this is typical — we have to convince young employees to sign up for the retirement program. They want to take that money and do something else with it, because that retirement is "never going to come." It's the same with teenagers who smoke. To say that at age at 50 or 60 they may get cancer, well, that might as well as be 500 years from now.
---
Payor, Provider, Patient: Healthcare by Consensus
INTRODUCTION AND WELCOME
Old Saying Appropriate For Current Environment

David Brennan, Senior Vice President, Commercialization and Portfolio Management, AstraZeneca Pharmaceuticals
KEYNOTE
Health Status, Health Maintenance, and Health Care in the 21st Century

Louis Sullivan, M.D. , President, Morehouse School of Medicine;
Secretary, U.S. Department of Health and Human Services, 1989–1993
PANEL DISCUSSION
PANEL DISCUSSION
KEYNOTE
Changing the Public's Image of Managed Care

Nancy Wilson Dickey, M.D. , Immediate Past President and member, executive committee, AMA
PANEL DISCUSSION
MOTIVATIONAL PRESENTATION
John Cassis, President, the Cassis Group
---
Our most popular topics on Managedcaremag.com
---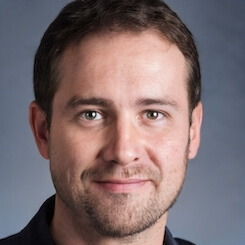 Paul Lendner ist ein praktizierender Experte im Bereich Gesundheit, Medizin und Fitness. Er schreibt bereits seit über 5 Jahren für das Managed Care Mag. Mit seinen Artikeln, die einen einzigartigen Expertenstatus nachweisen, liefert er unseren Lesern nicht nur Mehrwert, sondern auch Hilfestellung bei ihren Problemen.