The perception that DM is merely a drug marketing tool seems finally to have vanished from this healthy, though fragmented, industry.
In 1993, Eli Lilly announced it was turning itself from a drug company into a disease management company. It wasn't long before other pharmaceutical giants, including Merck, Glaxo, Pfizer, and SmithKline Beecham, made similar forays.
The moves stunned most observers. They tried to figure out just what the drug companies were doing. After all, pharmaceutical companies had been viewed as corporate darlings, the most solid of blue chip investments. Diversification, if that was it, seemed to be fixing something that wasn't broken.
Drug company leaders, however, saw storm clouds on the horizon. The cost of research and development was soaring: The Office of Technology Assessment in 1993 estimated that introducing a drug took 12 years and cost $194 million in after-tax dollars. Competition was intense; no one had more than 5 percent of the world market. In the wings stood a young and potentially dangerous competitor, the biotechnology industry. Then, too, there was the Clinton administration's nascent effort to overhaul the nation's health care system, a move the pharmaceutical industry greatly feared.
Making matters even worse was managed care. It increasingly threatened drug company profits, through practices like formulary management and drug utilization review, both of which cut down on margins. Health plans were also using their clout to demand price premiums through the pharmacy benefit management companies they increasingly outsourced the drug side of their businesses to.
These tactics threatened drug manufacturers which, never shy, rose to the challenge and struck back. Predictably, their counterattacks were well financed, aggressive, apparently legal, and controversial. Many bought PBMs of their own (the $6.6 billion Merck-Medco deal in 1993 was the most famous), thereby creating the perception of a company for which "vertically integrated" was the polite term, but which looked more like an octopus, if not a monopoly. The Harvard Business Review, a year later, called the Medco deal "an effort to secure a favorable competitive position for Merck," even as SmithKline Beecham and Lilly quickly followed suit.
The drug companies also continued to influence prescribing patterns by marketing their products to doctors, as well as in more subtle (or, depending on your point of view, more overt) ways: sponsoring conferences, offering research grants, even giving doctors gifts for their "consideration" of specific products. Billions of dollars were spent.
These maneuvers caused intense skepticism. Many people, including and perhaps especially physicians but also the news media, questioned the drug companies' motives. It was the old story of "controlling costs" versus "improving outcomes." Just where did the drug companies stand?
Who coined that phrase?
Little wonder that, when the pharmaceutical companies began bandying the term disease management about in papers and conferences, more skepticism followed. As a term, disease management was one the drug giants hadn't invented; it was borrowed from a young managed care industry, which in turn may or may not have lifted it from the agricultural sciences — it's not clear. (In farming, disease management describes ways to combat plant pests and fungi. The idea is to kill the most micro-organisms for the least amount of money without harming crops.)
The Boston Consulting Group, through senior vice president David Matheson, claims credit for the term, substituting it in 1988 for the odious phrase, "economic structure of disease."
Regardless of who invented the term, no one knew precisely what it meant when applied to medical care. In retrospect, even Matheson concedes that when drug company salesmen went calling on clients to sell them disease management programs, they were also (or really) selling (or perceived to be selling) their pharmaceutical products.
It wasn't long before people concluded that disease management was little more than a pitch by the drug companies to increase profits. "What put people off in the early days," says Los Angeles health care consultant Bettina Kurowski, "was that it was obviously so self-serving."
Patient noncompliance in taking prescription drugs, especially among the chronically ill, was costing the pharmaceutical companies billions in lost income each year. "If the patient's illness was managed as a product line, and the adherence rate for taking medicine improved by only 25 percent, the financial implications for drug companies were staggering," says Sheldon Gottlieb, M.D., associate professor of medicine at Johns Hopkins and medical director of its disease management program.
The pharmaceutical industry itself played into critics' hands. In a 1993 article on disease management, the trade publication Medical Marketing & Media praised the industry's ability "to meet the needs of the marketplace as well as society as a whole." Skeptics duly noted the order in which the two priorities were listed.
Hence the raised eyebrows following Lilly's announcement and others. "When you hear the terms 'disease management' and 'pharmaceutical company' in the same sentence … aren't pharmaceutical companies really just interested in selling more drugs?" wondered Robert Mittman, then-director of health care activities for the Institute for the Future, a think tank in Menlo Park, Calif., at a 1997 San Francisco conference.
The years between 1993 and 1996 thus were "a false start" for disease management — precisely because of this skepticism, says Al Lewis, executive director of the Disease Management Purchasing Coalition and founder of the Disease Management Association of America.
"Health plans perceived the drug companies' interests were not aligned with their own. Pharmaceutical companies had another agenda: to sell drugs," which was incompatible with true disease management, not only because of the suspicions it raised, but also because the disease management programs themselves were poorly thought out and executed.
Absence of trust
The drug companies understood the need to distance themselves from disease management. "They quickly found, when they tried to get down into the trenches of disease management, that they couldn't do it," Gottlieb says. "The medical establishment just didn't trust them." So the drug companies found others to outsource the work to.
The first time a drug company invested in an independent disease management company was said to be Zeneca's 1994 purchase of a 50-percent share of Salick Health Care, which operated cancer care centers. Although Salick was described by Zeneca as a "health care provider," it was rapidly being transformed into a disease management company through a new subsidiary, Salick.net, whose goal was "to manage cancer care for health plans," according to its then-president, Kurowski.
In retrospect, the $440 million Zeneca-Salick deal was, says Lewis, "the first disease management program of the model which is common today," that is, where a specialized outside vendor is contracted to do disease management, or a portion of it, for a larger organization unable to do so itself.
At the time, the transaction did little to arrest suspicions that all Zeneca was trying to do was sell more drugs, albeit this time through a surrogate. "If I have a line of cancer drugs and then acquire the end user [i.e., Salick's cancer centers], I can create a very synergistic product," said John Meyerhofer, who was an executive at KPMG Peat Marwick at the time. Meyerhofer admits that his view was "cynical," but adds nonetheless that it looked like Zeneca's managers "had something up their sleeves."
Such suspicions were not, however, enough to deter the industry from the concept of disease management itself, which indeed appeared capable of saving money and increasing quality through a population-based, preventive approach to chronic illness. During these years, the early and mid-1990s, "The provider and managed care communities increasingly came to believe that the intellectual logic behind disease management was very strong," Matheson says.
Because of this burgeoning interest, disease management programs began popping up across the health care landscape, and the scope of organizations sponsoring disease management widened. Even as disillusionment spread about pharmaceutical involvement, others — including HMOs, providers, hospital systems, and large employers — got into the act.
Perhaps sensing their limitations, they did so not on their own, but by contracting with niche interests (such as blood glucose monitoring companies) and, more frequently, with entrepreneurial disease management vendors (or "service companies," as Matheson calls them).
A 1996 deal, often credited with inaugurating this movement, was between Cardiac Solutions, a Buffalo Grove, Ill. startup (now CorSolutions) specializing in cardiovascular disease management, and Humana. By late last year, according to Lewis, the most interesting disease management programs, and certainly the most easily identifiable because participants leave behind a paper trail of contracts, were being done by the 160 independent companies now operating in the U.S.
Data hard to get
As for the number of in-house disease management programs — that is, those developed and run by HMOs, medical groups, academic medical centers, a few pharmaceutical companies, provider systems, and so on — Lewis says "reliable statistics are difficult to obtain."
Matheson estimates the number of such efforts in the thousands, "if you look at disease management through the broadest lens." Lewis says that "the vast majority" of the 900,000 or so Americans currently enrolled in disease management programs that are operated by vendors.
There is some debate over how much money is spent annually on disease management in America — Lewis estimates about $500 million this year by the vendors, while Matheson believes the number is significantly larger. That's still not much, when compared to the nation's $1.4 trillion health care bill. But by most estimates, revenue for the disease management industry (if there is a single one) is doubling every year.
Lewis further divides the category of outsourced vendors into eight subcategories, with independent private companies being dominant (see chart below). That will continue to be the case, he predicts, because many of those companies may go public.
---
---
Seeking partners
Yet it would be a mistake to think that large health care organizations will simply outsource their disease management to vendors and not otherwise be much concerned with it. Indeed, the vendors obviously don't have the doctors, nurses, and others who are needed.
Kurowski believes that, eventually, providers are going to have to bring their disease management programs in-house and take a hands-on approach, "rather than have an outside organization that's just another layer of management and profit. There just isn't enough money in the system to provide disease management that way."
The Internet will help them do it, says Matheson, because it reinforces disease management. "One of the key obstacles to making disease management work is the quality of communication over large groups." A fast-growing sector within the disease management industry seems likely to be the small, web-based vendor who is not so much a designer or conductor of disease management programs so much as a service provider facilitating the collection and distribution of all-important clinical and other data to those who need it.
One such example is LifeChart.com. The Mountain View, Calif.-based company doesn't develop disease management programs, but gathers data (such as patients' self-monitored glucose test results) and distributes them to physicians, nurse practitioners, and other providers who conduct full-blown disease management within their own organizations.
The company charges $10 per head per month for its services, and plans to expand from diabetes and asthma management to include hypertension, cardiovascular disease, and even obesity and weight management. "Our goal," Ehrnrooth says, "is to have millions of users."
If this is the emerging model, it would seem to confirm the Boston Consulting Group's prediction, made its 1995 publication, The Promise of Disease Management: "Excelling in disease management often requires a broader array of capabilities than individual organizations can marshal. Consequently, many would-be disease managers are seeking partners to assemble the right components."
Which is why Gillian Woollett, Ph.D., an associate vice president for the Pharmaceutical Research and Manufacturers of America trade group, says "It's not possible any more for any single group to have ownership of disease management."
Gottlieb agrees: "From what I can see, the whole field is in chaos."
Large organizations, both in and out of health care, including Johns Hopkins, Group Health of Puget Sound, John Deere, Harvard Community Health Plan, Sutter Health, the Mayo Clinic, and Sprint, as well as smaller ones — right down to the local physician group — increasingly seem likely to claim, or reclaim, ownership of disease management. They may do this by using algorithms, practice guidelines, and protocols everyone can agree upon, and contracting out those pieces or portions of programs that they feel they cannot afford, or for which they do not possess the expertise or technological capacity.
Much, of course, remains unknown concerning future issues in this youthful field, such as who bears risk, capitation rates, which procedures are covered, and what populations are included — not to mention physical responsibility for whatever bricks-and-mortar facilities are required. However, proponents at least — and at last — can comfort themselves that disease management has been freed from the perceived yoke of drug company control and is finally being examined in scientific ways, and in its own right.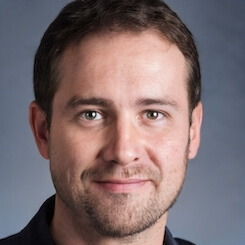 Paul Lendner ist ein praktizierender Experte im Bereich Gesundheit, Medizin und Fitness. Er schreibt bereits seit über 5 Jahren für das Managed Care Mag. Mit seinen Artikeln, die einen einzigartigen Expertenstatus nachweisen, liefert er unseren Lesern nicht nur Mehrwert, sondern auch Hilfestellung bei ihren Problemen.