By engaging patients and forming strategic alliances, plans can gain immediate cost and clinical benefits — despite conventional wisdom to the contrary.
Trying to change the direction of the health care system is like steering a supertanker. It takes miles for a supertanker to make a small change in direction. And now the government says it's time for health care to start making that turn — because there's an iceberg ahead. A big fat one.
October's Journal of the American Medical Association theme issue on obesity laid it out: Half of Americans are overweight; 18 percent are obese. Obesity is a proximate cause of 280,000 U.S. deaths each year, while 4 of 5 obese people have at least one costly debilitating illness, be it heart disease, hypertension, hypercholesterolemia, cerebrovascular disease, osteoarthritis, depression, or cancer. Worse, fewer than half of obese patients are advised by physicians to lose weight.
With January's release of Healthy People 2010, U.S. public health officials recognized health care's failure to address obesity effectively. Healthy People establishes 10 "leading health indicators" for the nation. The top two are physical activity and obesity. The goal: Reduce incidence of adult obesity by a third.
What was that about a supertanker? And what do health plans have to do with this?
"If health plans participated enthusiastically, we could probably exceed the 2010 objectives," says Joel L. Nitzkin, M.D., M.P.H., a New Orleans health care consultant. "The question becomes one of investment in preventive services."
The saw, of course, is that serious investment in prevention pays off — for the member's next health plan. But in just the last year alone, that argument has been buried by fresh evidence that preventive interventions have short-term clinical and financial benefits. And a few enlightened health plans are on to this.
Did somebody say McDonald's?
Not that managed care is to blame for the obesity epidemic. Start with food portions, which are out of whack today — how many "super size" fast-food meal deals and jumbo 400-calorie muffins have you seen today? Mix in the fact that people's understanding of anatomy, physiology, and nutrition is "exceedingly poor," as Philip R. Boulter, M.D., senior vice president and chief medical officer for Tufts Health Plan, puts it. Add a pinch of medical and societal underrecognition that obesity is a chronic condition — not something to be cured with a few well-meaning words of advice and some diet shakes — and voilà! A recipe for disaster.
We're just beginning to learn that the nature of obesity is so intricate, it's unrealistic to expect success. That led to a big change in clinical guidelines for obesity treatment in 1998. The National Heart, Lung, and Blood Institute abandoned the standard of "ideal body weight," recommending instead that "the goal of weight-loss therapy should be to reduce body weight 10 percent." Supporting this shift was growing evidence that even incremental improvements in weight have measurable health benefits — many of which can be taken to the bank.
Like what? For every two pounds a hypertensive patient loses, there is a corresponding 2.5/1.7 mm decrease in blood pressure. "That's the equivalent of some drugs," notes Brad Pifalo, M.D., a medical director at Highmark Blue Cross Blue Shield. Patients with hyperlipidemia who lose 10 pounds reduce LDL 12 percent and increase HDL 18 percent. On the financial side, medical journals last year reported that pharmaceuticals cost $123 a month less for diabetics who lose 6 to 10 percent of weight, and that a 1-unit increase in body mass index boosts all health costs 1.9 percent over 18 months. (See "A Little Can Mean A Lot").
Nitzkin ticks off some less quantifiable benefits that, too, can affect a plan's bottom line: increased energy and a feeling that people can control their health problems. "Right away, that spills over into taking medications on a regular schedule, fewer office visits — the successes build on one another."
By and large, health plans have been slow to grasp the significance of this. In January, the Washington-based Center for the Advancement of Health released a Robert Wood Johnson Foundation-funded report, "Health Behavior Change in Managed Care," which found that plans' integration of strategies to help people change lifestyle behaviors "is limited and piecemeal." Following interviews with HMO medical directors, the center found that plans' behavior-change offerings often are passive and fragmented, that access tends to be tied to medical need, and that when offered, such programs usually require out-of-pocket expense to members.
Not very flattering. But the center's director, Jessie Gruman, Ph.D., is quick to point out that HMOs haven't done too badly. "The energy managed care has put into this is so much greater than what fee-for-service medicine has done. We were pleasantly surprised," she says. "But the fact that it's not as proactive as it needs to be is another story."
Pifalo understands the urgency behind Gruman's message. He oversees clinical aspects of Highmark's HealthPlace, which offers interactive programs at 17 locations in Pennsylvania. HealthPlace provides educational sessions, preventive services, smoking cessation, and counseling and social support to help people change behaviors. "We don't believe in handing a member a pamphlet, and then saying 'That's where the interaction ends,'" Pifalo says.
That's paying fast dividends for Highmark. For instance, it is the only insurer in the country to offer the Dean Ornish Program for Reversing Heart Disease at no charge to members. In two years, 265 members have taken advantage of the Ornish program. And, he says, "In those two years, with this very high-risk group of people, we have had no heart attacks, no bypass operations, no strokes, only one cardiac hospitalization, and no deaths."
Personal responsibility
For behavior change to take root, a person can't be dragged into it kicking and screaming. To target interventions appropriately, HealthPlace uses the Prochaska model, which assesses a person's readiness to change. "Problem behaviors are the result of repetitive actions," he says. "We have to have people who are prepared to modify their behaviors."
Lack of patient motivation is a common physician complaint. It's true — many people simply aren't interested in taking responsibility for their own health, even when help is offered.
Columbus, Ohio-based Nationwide Health Plans is trying to identify the top 5 percent of its members at risk for chronic illnesses, including diabetes and hypertension. Using claims data, Nationwide is looking for conditions that endanger members' health. When someone is identified, a nurse calls to offer help.
Last summer, Nationwide tested the program on 600 members. Half refused the help and didn't want to change habits — even though most were aware of their own problems. "It was a real surprise to us how many people are sick and don't want help," a Nationwide official told the weekly newspaper Business First.
"Society has a fix-it mentality," says Pifalo. "We have ignored prevention and personal responsibility, because we know that if and when we get sick, the doctor will fix it."
In a 1998 survey by Inforum, 100,000 adults were asked whether their physicians had recommended a diet to them. Of those who said yes, 81 percent didn't follow it completely. The top reason? Lack of motivation.
David Cochran, M.D., medical director for DoHealth, an interactive online service that helps people manage personal health behavior and goals, remembers from his days in practice that inspiring motivation in patients is difficult. "There's practically nobody who's obese who hasn't tried to lose weight dozens of times. Flagging the problem reminds them of their failure. You can almost feel the energy go out of the conversation."
That brings up the issue of support. It's not enough to give members diets or nutritional information; what is understood but often overlooked is that weight lost will be regained if behavior-change counseling isn't part of the package. "It's not like an antibiotic you take, and then you're done," says Gruman. "Behavioral interventions are orthogonal to medicine, because we are in a constant state of course correction."
James Anderson, M.D., professor of medicine and clinical nutrition at the University of Kentucky, agrees that the psychology of human behavior — not genetics nor anything else biological — is the most important factor in weight loss and maintenance. "Genetics is maybe only 40 percent of the story," he says. Anderson recommends 18 months of group support after weight loss to help people avoid regaining weight by practicing maintenance skills, under supervision.
"To play the piano, it takes lots of practice, discipline, instruction, and a teacher. Most people don't play by ear, and most people can't manage their weight that way," Anderson says.
Repeated failure has "immobilized" overweight people, Wadden wrote last year in Archives of Family Medicine. The social stigma of obesity may also have the same effect — perhaps explaining why people don't take greater advantage of health-improvement benefits available to them.
In Massachusetts, Tufts Health Plan was the first in the country to subsidize, in part, enrollees' health club memberships. "But when you go to the club, what do you see? A bunch of world-class athletes, marathoners, and fitness buffs," says Tufts's Boulter. "When some poor individual who's overweight comes in, the stigma of being in a club with a bunch of 20-year-old marathon runners does not create the kind of social or psychological support one needs."
Moving forward
So to what degree should a health plan get in members' faces about weight?
Education is a start, but using it as a tool to engage the patient is far more effective than just throwing out a bunch of facts. "So you check the cholesterol once a year. What does it mean?" asks Hans Diehl, Dr.H.Sc., director of the Lifestyle Medicine Institute at Loma Linda University in California. "It's ridiculous to tell people 'It's normal,' or 'You should lower it,' but not take time to help them understand why."
Talking about long-term benefits doesn't do much good, either, says Diehl, who in 1988 began the Coronary Health Improvement Project (CHIP) — an intense, 30-day program stressing nutrition and behavior education. "If you say, 'In 15 years, you're going to have a heart attack,' that doesn't mean anything to people. But if you can say, 'In 30 days, you will have lost so much weight, your cholesterol will drop 15 percent, and when you do, your risk of heart attack is reduced by two thirds,' then you have something people can relate to."
Similarly, fear is a poor motivator. "It's ineffective to frighten people by telling them, 'If you don't change, you're going to die,'" says Pifalo, who prefers to accentuate the positive. "We need to educate them about how much better they'll feel if they lose weight. Talk about quality of life and the joy of living."
Highmark reinforces this message through its events. "Often, when members attend HealthPlace's interactive sessions with physicians, dieticians, exercise physiologists, and behavioral health specialists, they want more. That's when we can approach them with phone calls and enroll them in our 12-week behavior-change courses," Pifalo says. "We provide members an opportunity to learn and experience new, positive health practices in a supportive, professional environment."
Cochran, at DoHealth, agrees that interaction is key. "If information were sufficient to get people to improve health, we wouldn't need smoking cessation or weight management programs," he says. Through its web site, «www.dohealth.com», DoHealth tries to replicate what clinicians and nutritionists do: Help people assess their health and their interest in change, and based on those factors, nudge them appropriately into setting, pursuing, and achieving weight loss or other health-related goals.
About 1.5 million people use DoHealth, which is marketed as a benefit to employers and health plans (major clients include Harvard Pilgrim Health Care and the federal government). Online, members can experiment with "what if" analyses — such as, "What are the health benefits if I lose 10 pounds?"
"You can see, in concrete terms, how modest increments have meaningful effects on health risks," says Cochran. "This is to try to get folks who have not been successful in the past to feel there's value in trying again."
The softer side of treatment
All of this nips around the value of psychological support, which the Center for the Advancement of Health's report urges health plans to incorporate. The problem, says Nitzkin, is that most managed care leaders "grew up" in the fee-for-service world, and see their responsibilities in terms of provision of services reimbursed under fee-for-service medicine.
"Under fee for service, health education and counseling — which are critically important — either were not reimbursed, or reimbursed so poorly, they weren't considered a central part of the package," he says. "Yet they make all the difference in the world."
Bernard Mansheim, M.D., chief medical officer for Bethesda, Md.-based Coventry Health Care, sees the whole package as elementary. "As an industry, how much have we actively tried to get people to eat properly? You might say, 'How much does a managed care company have to do with that? I can read about that in a magazine.' My response is that we ought to invest in that approach — maybe substitute the dollars we spend on programs that, to me, have far less return, such as some disease management programs.
"I'd like to get away from the disease-of-the-month club and move toward health improvement," he continues. "The answer is not to pick three diseases and say, 'I'm doing something productive for my members,' because I'm touching only a very small percentage of them."
Any investment in comprehensive health improvement will require staff and cost money. Without recognizing and becoming committed to that, says Nitzkin, the money is wasted.
"Many plans say they're going to do this, but they don't do it with enough investment or with an approach that integrates this into the total package of services; they just tack it on the outside. With preventive services, you have to have an approach that permeates everything you do with the patient, hospital, and doctor."
That makes good business sense, says Pifalo. "If you're trying to improve member retention, what better way than to develop a trusting relationship with them and help them stay healthy? What better way than with a weight loss program that's free of charge? You're making a connection with members that's going to make them want to stay in your health plan."
"The only thing"
Pifalo's point brings to mind how some health plans use financial incentives to engage their members. "That's the only thing that gets people's attention," says Mansheim, adding that Coventry is considering how to use incentives to encourage healthy behavior.
A simple example: An MCO can offer smoking cessation programs and require members to pay up front to join. "That's called having skin in the game," Mansheim says. "Once members make a commitment, the question is, how you keep them in it and reinforce positive behavior? And the answer tends to be reimbursement for the program."
Highmark drops the skin equation — subsidizing the entire cost of its smoking cessation programs and paying cash rewards to members: $50 for completing a program, and another $50 for remaining smoke-free at six months. Highmark has a 48-percent abstinence rate at six months, compared with national averages of 20 to 40 percent. According to Pifalo, "The cash rewards are a small price, considering that medical costs for smokers are an estimated 18 percent higher than nonsmokers."
Boulter, an endocrinologist by training, doubts the same would work with obese patients. "My experience is the drive for obesity is so strong, that even financial incentives wouldn't make people commit themselves to change." As for the suggestion of using incentives in a punitive fashion (such as charging higher premiums or saying "If you don't change behavior, we won't pay for diet-prescription refills"), Boulter calls that "immoral."
Because physicians are most patients' first point of contact with health care, it seems natural for HMOs to consider driving the healthy behavior message through physicians. Boulter thinks that should be done in a way that doesn't interfere with the doctor-patient relationship.
"We have an obligation, as a health plan, to give tools to providers to work with the patient, and those include coverage for counseling benefits and appropriate medications to help people lose weight," he says. "It doesn't work well to have the physician encourage the patient to take steps, and then find out most of those steps aren't covered."
Most physicians, however, have neither the time nor the training in behavior change that they would need to help patients implement their recommendations effectively. Nitzkin thinks that while the physician should deliver the message, diagnose, and prescribe a treatment regimen, the staff can take it from there. If health plans aren't immediately sure how to work with primary care physicians in that regard, the answer might be easy to find.
"The people who have done this for decades are pediatricians. If health care systems engaged in dialogue with their pediatricians, saying 'How do you do these things? How do you get the cooperation of families of children who deal with lifestyle issues?' they could go a long way with a resource they never considered tapping," Nitzkin says.
Plans also might do well to forge another kind of alliance — one with public health. "Public health can be a very articulate spokesperson in the public's eyes," says Boulter. "If we, as managed care, take that message public, people say, 'Oh, you're only doing it to save money.' Whereas public health can do it because it's in the interest of health in general."
Tufts has established that kind of relationship not only with public health, but — get this — competing health plans. Three years ago, the chief medical officers of Tufts, Harvard Pilgrim, Fallon Community Health Plan, Neighborhood Health Plans, and Blue Cross Blue Shield of Massachusetts formed their own separate 501(c)(3) charitable organization, the Alliance for Healthcare Improvement. The group develops preventive-care programs endorsed by all five health plans and the state's department of public health. It reduces duplication, is cost-effective, and gives a single message to providers.
"There's no competitive advantage to having a prettier guideline than somebody else's plan, because physicians will ignore it. If there's one common guideline across health plans and they all follow it, it's to everybody's benefit," says Boulter.
Alliances with the community are also important. Plans that aren't distracted by competitive and cost-cutting pressures have had success with this.
"In Wisconsin and Minnesota, there are dominant health plans that are not worried about losing members every year. It's interesting to see what they're able to do, in terms of coordination of care, integration of preventive services, and developing partnerships with public health and community agencies," says Nitzkin.
"They take time to talk with patients and find out their barriers to taking a medication or following a diet. Then they assist them, sometimes by reaching out to the grocery stores and making sure the right products are on the shelves."
These are good signs — an approach that perhaps only managed care can bring off.
"Because it has patients who come and stay for a period of time, managed care has an opportunity to deal with this issue in a way fee-for-service medicine never could," says Gruman.
But, as Gruman's report points out, not enough of this is happening — at least yet. And to someone like Nitzkin, whose orientation is in public health, it's "intensely frustrating."
Says Nitzkin: "We could easily accomplish so much with such a small diversion of resources."
What are the legal implications of health plans' efforts to help members improve lifestyle behaviors? See this month's Legal Forum
MANAGED CARE 
March
2000
. ©2000 MediMedia USA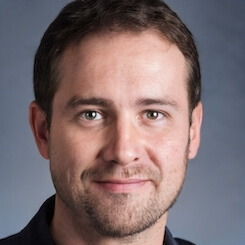 Paul Lendner ist ein praktizierender Experte im Bereich Gesundheit, Medizin und Fitness. Er schreibt bereits seit über 5 Jahren für das Managed Care Mag. Mit seinen Artikeln, die einen einzigartigen Expertenstatus nachweisen, liefert er unseren Lesern nicht nur Mehrwert, sondern auch Hilfestellung bei ihren Problemen.