Washington Watch
In an election year, the political hot buttons — the Patients Bill of Rights and a Medicare prescription benefit, and maybe the issue of medical errors — are sure to get a lot more attention than such mundane things as laws that would address potential kickbacks. So little attention has been focused on a simmering feud that has the potential to become a donnybrook — that is, if it gets enough gas to move through Congress.
Democratic Rep. Pete Stark of California wants to use "fair market value" as the test of whether physician remuneration is proper. Another Californian, Republican Bill Thomas, says that while a ban on referrals by doctors to facilities they own is proper, it's time to ditch the compensation issue. The two are prepared to slug this out, but for now, their cause is a mere sideshow to the sexier matters grabbing headlines this month.
The Physician Self-Referral Statute (commonly called "Stark I") became effective in 1991. The law was amended ("Stark II") and took effect in 1995. The first law was aimed at stopping abuses by physicians when referring Medicare and Medicaid patients to clinical labs they owned or had a financial stake in. Stark II expanded that to 11 designated health services. That resulted in a lot of confusion for providers, and that's why Thomas wants to remove the compensation issue altogether.
Much uncertainty stems from the fact that the Health Care Financing Administration has not issued final rules framing Stark II in concrete do's and don'ts. There won't be any legislative action until HCFA has its say, and that won't be for months — or more. "We will have a final regulation this summer," a HCFA spokesman says. After a pause, he adds: "That is, 'a' final regulation, not 'the' final regulation."
Stark says his newest proposal would simplify the law by creating a fair market value exception, or safe harbor, for providers who have compensation relationships with entities to which they refer Medicare and Medicaid beneficiaries. "What honest doctor can't meet fair market value standards?" Stark asks.
Ostensibly, none — but the point Thomas makes is that Stark II is too confusing for anyone to understand where that line may be. "Doctors and the patients have a right to know what the law is," says Thomas, chairman of the Ways and Means Subcommittee on Health. Thomas has proposed legislation that he, too, says is intended to clarify the statute; it would still prohibit physicians from making referrals to labs they own — but under some circumstances, doctors could receive compensation for referrals to facilities they don't own.
Thomas argues that, under current law, compensation arrangements have been virtually impossible to enforce. "This bill will give doctors more power in determining where their Medicare patients can get the care they need," he says, "while it would serve as an effective tool to fight Medicare fraud and abuse."
Not mincing words
Stark supporters counter that the Thomas plan would simply gut the law. What's needed, they say, is to clear up ambiguities, and to have HCFA put final, understandable, enforceable regulations in place. Stark says the Thomas bill would "return us to the days of massive patient abuse by unscrupulous doctors," would increase the cost of Medicare "hundreds of millions of dollars in increased testing," and "will destroy trust between patients and doctors.
"Total repeal of the compensation provisions is a loophole you can drive an armored division through," Stark argues, adding that the "real motivation" of those wanting to change the law is to return to the days "when providers were free to rip off taxpayers through rampant overutilization of health services." The Office of the Inspector General, he notes, found that patients of physicians who invested in laboratories received 45 percent more clinical services before the Stark law's existence.
The General Accounting Office, similarly, found that physician owners of Florida diagnostic imaging facilities had significantly higher referral rates previously for all imaging services. In testimony to the House Ways and Means Committee's Subcommittee on Health, Charles F. Pierce, Jr., president of the Florida Hospital Association, said that Florida's experience illustrates the powerful "physician drive to create self-referral opportunities." Pierce urged Congress to expand the law to include such services as outpatient diagnostic catheterization and ambulatory surgery centers.
Kathy Buto, deputy director of HCFA's Center for Health Plans and Providers, says that through proposed regulations, HCFA has taken steps to clarify the law and create "appropriate flexibility."
One key provision, she says, "goes a long way toward simplifying the policy." That regulation says referrals to any entity with which a physician has a compensation arrangement would be allowed, in general — as long as the compensation is at a fair market value, furthers a legitimate business purpose, and is not tied to the volume or value of physician referrals.
Where they stand
HCFA's proposed regulations have drawn almost 13,000 comments. Not surprisingly, the American Hospital Association is among those with an interest in the outcome; AHA appears to favor the fair market value exception. AHA says HCFA's proposed regulations would make it easier for physicians and hospitals to work together in integrated systems. It asked HCFA to include an exception for any practice that falls into a safe harbor under the anti-kickback statute.
Other groups, though, are watching from the sidelines — not yet taking a major part in the emerging battle between Stark and Campbell.
The AMA, for instance, hasn't taken a stand on the current legislative proposals, though a spokesman adds the AMA issued a policy several years ago designed to police referrals. Stark last year called the AMA "hypocritical," saying some in the association had been lobbying for repeal of the referral provisions.
Kathleen Fyffe, federal regulatory director for the Health Insurance Association of America, confirms the issue isn't drawing much attention from insurers at the moment. However, Douglas Hastings of the Epstein Becker & Green law firm in Washington, D.C., says "There's a lot of feeling by participants in health care, certainly on the provider side, that the compensation provisions — as opposed to the ownership provisions — are getting too broad, too complex, too over-reaching.
"The compensating provisions of the Stark law have a broad reach," he continues. "Financial relationships are difficult to define and regulate — what one might be, whether it's fair market value — thus making the law less black and white, and less enforceable." The coming debate will need to focus on how changes in the law will affect efforts to improve the quality and reduce the cost of health care, Hastings says.
An aide to Stark admits that there is no current action, or any push — on either bill. "Right now, we're monitoring everything carefully, and we hope there will be action this year." The bottom line: Wait and see what comes from HCFA. Remember that it is an election year.
---
Our most popular topics on Managedcaremag.com
---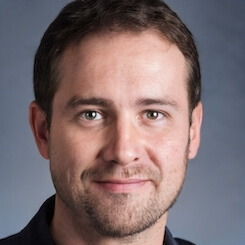 Paul Lendner ist ein praktizierender Experte im Bereich Gesundheit, Medizin und Fitness. Er schreibt bereits seit über 5 Jahren für das Managed Care Mag. Mit seinen Artikeln, die einen einzigartigen Expertenstatus nachweisen, liefert er unseren Lesern nicht nur Mehrwert, sondern auch Hilfestellung bei ihren Problemen.