A CONVERSATION WITH JOHN M. EISENBERG, M.D., M.B.A.
New name — Agency for Healthcare Research and Quality — new focus. The director says it's less about guidelines, more about preventing errors.
As director of the federal Agency for Healthcare Research and Quality, John M. Eisenberg, M.D., M.B.A., is the point man in the federal government's efforts to support research to improve the quality of American health care. He has been director since 1997, when the agency — part of the Department of Health and Human Services — was known as the Agency for Health Care Policy and Research. The name change was part of the agency's reauthorization last year.
Before his appointment at AHRQ, Eisenberg chaired the department of medicine and served as physician-in-chief at Georgetown University. Previously, he was chief of the division of general internal medicine at the University of Pennsylvania.
Eisenberg was the first physician to be elected president of the Association for Health Services Research, and has been president of the Society for General Internal Medicine. He is a member of the Institute of Medicine of the National Academy of Sciences.
Eisenberg graduated from Princeton University in 1968 and from Washington University School of Medicine in St. Louis four years later. He completed his residency in internal medicine at the University of Pennsylvania, and earned his MBA at that university's Wharton School. He spoke recently with Senior Contributing Editor Patrick Mullen.
MANAGED CARE: How did last year's reauthorization bill change the agency's mission?
JOHN EISENBERG, M.D.: It was an evolutionary process. The reauthorization gave it a point in time at which we can say that the name changed, but the evolution of the agency was one that was major, not overnight. Even when the agency was in the guideline business, it was a mistake to think of it as the guideline agency. Less than 10 percent of the agency's budget was spent on the guidelines themselves. When the agency was founded in 1989, it was based upon the need for an outcomes agency. The agency was intended to focus on outcomes and effectiveness of care, and to add that to the attention it had placed on costs, access, and quality in its previous incarnation as the National Center for Health Services Research. The guideline activity was certainly one of which the agency should be proud. It created a model for how evidence-based and impartial guidelines can be created and presented to clinicians and patients in a way that's understandable and helpful. Progress was made that people still benefit from not just from the specific 19 guidelines [that AHCPR developed] but also as a model for other people who are putting guidelines together. The model for how that's done is a lot stronger than it would have been had the agency not done the guidelines. However, in some ways, the guidelines program became the tail that wagged the dog in the sense of people's perception of the agency. So it was time to move away from that.
MC: What prompted the agency's shift in focus?
EISENBERG: It was partially a response to the political winds of the time. There was substantially less enthusiasm for a government agency issuing guidelines. The much more fundamental decision was that the agency needed to become a partner with professionals and patients in the states and the private sector in a way that gave them better information for making decisions.
MC: One result of that is the partnership the agency has with the American Medical Association and the American Association of Health Plans on the National Guidelines Clearinghouse web site.
EISENBERG: That's exactly right. The agency was looking for a partnership and people with whom we could collaborate. In some ways, we saw ourselves as a wholesaler of information. We needed to work with people who had more direct access to decision makers. That would be professional societies, organizations like AAHP, patient advocacy groups, and health care institutions that could help us to get the message out to people more efficiently and more effectively.
MC: Who's using the National Guidelines Clearinghouse, and what's it being used for?
EISENBERG: We have an evaluation under way. We want use of the clearinghouse to be confidential, and we didn't want people to have to register for it. That limited the amount of information we could get. We know what their E-mail suffix is, and that's about it. We do know that it's predominantly used by Americans. A small number of hits are from other countries, although even there we're not sure because of the use of intermediaries, such as U.S.-based internet service providers and web sites.
MC: If they use AOL they'll show up as being in northern Virginia, no matter where they are.
EISENBERG: Exactly. Medscape is the portal that people most frequently use to get into the site, so we don't know if those people are actually from the U.S. or from other countries.
MC: The goal of the clearinghouse is to provide online one place where reliable evidence-based guidelines can be found. How many are posted?
EISENBERG: Almost 800.
MC: What's the process by which a guideline either makes the cut or doesn't?
EISENBERG: An organization has to nominate one of its own guidelines. A contractor [ECRI, a not-for-profit health services research agency that focuses on quality-of-care issues] reviews them. They have physicians who review them according to explicit criteria we established to determine whether a guideline is evidence-based. Any questions about whether it's evidence-based are brought to our governing board, composed of representatives of AMA, AAHP, and AHRQ. We don't decide if they are right or wrong, just whether they're based upon scientific evidence.
MC: Users then decide if there's something they want to follow or not?
EISENBERG: Yes. In some instances we have inconsistent guidelines side by side. That leaves much more freedom and flexibility on the part of the decision makers, who can then decide which of the guidelines fits their patients and practice situation.
MC: The president's 2001 $250 million budget request for the agency includes $20 million for reducing medical errors. What will it be spent on?
EISENBERG: That will be used for extramural research activities so that we can fund the best and brightest in the country to identify the causes of errors and to find the best ways of decreasing the impact of errors on patients. Part of it will be spent to identify and understand the root causes of errors: epidemiology, human-factors research, organizational design, systems research, and the like. Next, we'll fund research to look at ways of intervening and putting programs together that would decrease the number of errors and evaluate which programs work best and are most cost-effective. Third, we want to develop a mechanism for funding centers of excellence in this area that would not only do research, but would also participate in translating the research into practice.
MC: What types of organizations would host centers of excellence?
EISENBERG: They could be teaching hospitals, systems of care, membership organizations, universities, or others. They are places where there's an aggregation of expertise that can help to find out more about medical errors and patient safety problems, as well as put improvements into place.
MC: What do you see as the pluses and minuses of public disclosure of reported medical errors?
EISENBERG: The first question is, what is the purpose of collecting and reporting information? If the purpose is for accountability, to let the public know that the health care it gets is safe and to help them to choose among health plans, hospitals, or physicians, then disclosing information may help to achieve those goals. If we do that, then there are some technical issues. We have to decide which events are important enough that they should be reported. We have to be sure we're considering risk and case mix as we report these numbers. We have to be sure we have a standardized and reproducible definition. We have to be sure there are peer-review protections for clinicians, and confidentiality protections for clinicians and the patients. We have to be sure that when the information is out there, that people know how to use it, and that it's not misused. I don't think there's any doubt the public wants access to some of this information. But they also know that some of the information is not fine-tuned enough for them to count on it. The public does want some information. So we'll ask the National Quality Forum to help us to decide which indicators of quality we ought to make public. We're not proposing to make information public at the level of the individual clinician or patient. The proposal is to do it at the level of the institution. [The National Quality Forum, officially the National Forum for Health Care Quality Measurement and Reporting, is a not-for-profit organization created last year on the recommendation of a presidential commission on health quality. The forum's mission is to develop and implement a national strategy for health care quality measurement and reporting.]
MC: The agency has established a program of Centers for Education and Research on Therapeutics to reduce drug-related errors. How is it set up and what is it going to do?
EISENBERG: The four programs now are at Georgetown, Vanderbilt, the University of North Carolina, and Duke. The system is designed to take advantage of the multidisciplinary nature of the institutions. This program serves as a kind of core grant to bring a group of people together who can use different methodologies to decrease patient safety problems or the use of pharmaceuticals, but also to improve effective use of the drugs. There will be health services researchers, epidemiologists, clinical pharmacologists, pharmaco-epidemiologists, and people in the laboratory working on these programs.
MC: One priority of the agency is to try to close the gap between current knowledge and current practice in health care. What can be done when the best medical evidence supports one course of treatment, but payers won't pay for it? For example, some insurers will only pay to hospitalize an asthma patient if IV steroids are administered, even though medical evidence suggests that oral steroids can be as effective, at a much lower cost. How do you bridge that gap?
EISENBERG: You raise two generic issues. The first is better understanding of how financial incentives influence medical practice. Today, that question is narrowly framed in most policy debates. It's being framed as, "Does offering physicians an incentive to do less in managed care cause them to provide underservice?" That's a legitimate question, but it's only one of many questions that ought to be asked about financial incentives in clinical practice. You could ask whether fee-for-service payment encourages people to do unnecessary services that might be harmful, or if salaried physicians behave in a particular way. Within a fee-for-service practice, you could ask whether the fee schedule influences what's done and what's not done. The other generic issue your question raises is whether there's evidence for some assessments that we do of the quality of care that's provided, or even of the necessity of care that's provided. One hot topic is how we can be sure that people have access to services that are likely to benefit them, whether they're in fee-for-service or managed care. You can't do that unless you have the evidence about what works and what doesn't work. Once we have the evidence, let's be sure that the ways in which the health care system is put together don't obstruct implementation of best practices.
MC: Name some of the agency's largest current projects that might bear fruit over the next few years.
EISENBERG: There are some projects that we're funding that are designed to evaluate measures of quality. There's a large project at Rand Corp., a project at Mount Sinai in New York, and a project at Brigham and Women's Hospital in Boston. They're all designed to develop better and more validated measures of quality so that we can, in essence, fill the toolbox for those who need to measure quality. There's another set of projects all about translating research into practice. Those have a tremendous amount of promise for helping us to use those tools. There's a $10 million set of projects that we're cofunding with the Packard Foundation to fund research related to children's care. We think that that's a very high priority that's been neglected in the past.
MC: What kinds of tools are you trying to put in that toolbox?
EISENBERG: They have to be valid, and they have to have been tested. They have to be simple to use so they don't get in the way of practice and they have to be complementary. We need measures that evaluate the process of care and outcomes. We need to measure classic biological outcomes, but also outcomes that reflect just what people care about. One example is the Consumer Assessment of Health Plan survey. It is a measure of quality from the perspective of the person who's experienced it.
MC: What are the Evidence-Based Practice Centers designed to do and how are they doing?
EISENBERG: They're throughout North America, about eight at universities and the rest at think tanks. They were selected because they had a critical mass of experts who know how to do critical assessments of the literature, synthesize it, analyze it, and say what it says. We get nominations of topics from professional societies, managed care organizations, federal agencies, and others. They ask us for a synthesis and an assessment of what the literature says in this area. We do about 15 a year. Most of them are funded out of our budget, although we try to get other federal agencies to help us to pay for them when they're a nominator. We get the information back within several months to the people who requested it. We expect that then they'll write a guideline or put together an educational program or institute a program that will lead to improved quality of care based upon outcomes and evidence.
MC: What would be one example of a request that one of the centers responded to?
EISENBERG: The University of Oregon did one on traumatic brain injury in children, and evidence that rehabilitation makes a difference, for both children and adults. Another one was on evaluating the diagnosis of attention deficit disorder. This was a very important part of an NIH consensus conference. One on the diagnosis of osteoporosis was used two weeks ago by an NIH conference on screening and treating women for osteoporosis. There was one done at San Antonio for the American Psychiatric Association on new drugs for depression.
MC: How much might this November's election change what the agency does?
EISENBERG: There likely will be a new secretary of Health and Human Services, and the agency will miss the support it has received from Donna Shalala. What has been very comforting has been the degree of bipartisan support that the agency has gotten. Republicans and Democrats are enthusiastic about the work we're doing; getting better information to people about health care is hardly a politicized issue. You politicize it when you start to take positions based upon the information. Two reasonable people may look at the same data and come to two different conclusions about what ought to be done about it. Our job is not to take sides. Our job is to get the information for the decision makers.
MC: Thank you.
---
Our most popular topics on Managedcaremag.com
---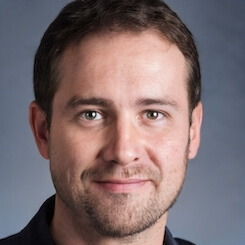 Paul Lendner ist ein praktizierender Experte im Bereich Gesundheit, Medizin und Fitness. Er schreibt bereits seit über 5 Jahren für das Managed Care Mag. Mit seinen Artikeln, die einen einzigartigen Expertenstatus nachweisen, liefert er unseren Lesern nicht nur Mehrwert, sondern auch Hilfestellung bei ihren Problemen.