MEDICARE
The decline in Medicare spending on home health services has tightened access for beneficiaries. The long-term effects on health plans are uncertain.
Is the home health care industry on the verge of collapse — or salvation? And is Congress its white knight — or its Darth Vader? After all, Congress sent home health care into a financial free fall by cutting Medicare payments. But Congress can also open the parachute to put home health agencies on solid financial footing again.
As an unanticipated result of the Balanced Budget Act of 1997, Medicare payments to home health agencies have dropped 45 percent over the past two fiscal years, forcing many out of Medicare, and some out of business altogether. This has led to a decrease in the number of people served by home health care agencies, which, in turn has forced some patients back into more costly treatment settings. The effects on Medicare HMOs, which are capitated to manage all the care of their members, is still uncertain.
In early 1997, the Congressional Budget Office estimated that Medicare would spend $127 billion on home health care from 1998 to 2002. However, current CBO estimates are that spending will be $58 billion — or $69 billion less than earlier estimated, and four times the savings Congress anticipated in 1997. As one health policy expert at the General Accounting Office put it, "None of us believed home health spending would drop that fast."
It has sent shock waves through the Capitol, felt most acutely by the industry and advocates for the elderly. If Congress takes no action, Medicare payments for home health care are scheduled for another automatic 15-percent cut next year.
Access hindered
According to the National Association for Home Care (NAHC), studies that have examined access to the home health benefit since 1997 agree on one key point: For certain beneficiaries, particularly those with complex or concomitant illnesses, access to the home health benefit has decreased. For the amount of money they are now getting from Washington, home health care agencies are finding it increasingly difficult to serve high-cost, high-needs patients, such as diabetics with blindness and other serious complications, according to a recent George Washington University study. And two thirds of hospital discharge planners surveyed reported increasing difficulty in obtaining home health services for any Medicare beneficiaries.
Peggy Russell, D.O., a specialist in internal medicine and geriatrics, says she now has 8 to 12 patients receiving home health care services, compared to 18 to 20 a year ago.
"I have seen the access to home health care, in this past year in particular, plummet," says Russell, of Austin, Texas. "I am astounded by how hard it is to get home health care service."
Yet a GAO report last year found that access to home health care "generally has not been impaired despite the closure of approximately 14 percent of home health agencies since 1997." How's that? Even health policy experts aren't certain what to make of that. "Even though home health care spending fell by about 45 percent, the evidence wasn't there that there was a large loss of access to care. That makes you sit and scratch your head," says Robert D. Reischauer, president of the Urban Institute.
It could be, he speculates, that because the population receiving home health care turns over relatively rapidly, many people who might be eligible for it don't know they may be, or don't recognize it as an option. "I've been perplexed there wasn't a greater outcry about it. It may have been because there was only a short window during which participants enjoyed that expanded level of benefits."
NAHC pegs the number of closures much higher than the GAO does — as many as a third of the home health care agencies that had been operating may have been shuttered, according to NAHC President Val J. Halamandaris.
More expensive care
The drop in home health care spending has corresponded with a decreasing number of people served by home health care companies — from 3.6 million in 1997 to an estimated 2.7 million last year. Halamandaris says home health care agencies have been forced to cut budgets and reduce personnel. "People are being forced into nursing homes more quickly than they otherwise would," meaning, he says, those beneficiaries "are either being separated from their families and forced to seek more expensive care — or they are simply going without the care they need."
The American Hospital Association says some communities are reporting an increase in admissions and lengths of stay because home health services are no longer available. Russell's experience has been that some of her patients have had to be admitted, or to stay in a hospital longer, than would have been the case had home health care been available, but adds, "I can't give you statistics."
Russell says she has been "very conservative" in her use of home health care, feeling a fiduciary duty not to overuse it. In the past, though, she has "utilized it very extensively for patients," feeling it reduces the time required for hospital stays, and can prevent the need for more intensive and costly treatment and services.
"When you prevent things, they're not really measurable," Russell says.
Logic suggests that if members have to receive care in costlier settings, it will ultimately affect Medicare+Choice plans, which say they are underpaid and losing money. But any such effect may not be felt until numbers are crunched, in time. The American Association of Health Plans says it isn't hearing about this from its members — yet.
Halamandaris and other home health care advocates point to a recent report from the Canadian government, which, in 1997, was faced with double-digit increases in home health care costs. The Canadian report includes an extensive review of U.S. studies on home health care, as well as an examination of that country's own system.
The report called U.S. studies labeling home health care as not cost-effective "seriously flawed." The researchers concluded that home health care can be more effective and less expensive than other continuing care programs, "particularly for clients who are relatively stable.
"It is not often that the implications for policy and program delivery fall out of an empirical analysis like a ripe apple falls from a tree," the Canadian authors continued. "That is, however, what seems to have happened in this study. To the extent that appropriate substitutions of home care are made for residential care … overall continuing health care costs can be reduced, all other factors remaining constant."
But, they conclude, "The issue of stability is important, because home care may not be particularly cost-effective for those who change their type and level of care. Quite clearly, when it comes to home care, the costs are in the transitions."
Capitol reaction
Republican Sen. Susan Collins of Maine has introduced the "Home Health Payment Fairness Act," which would eliminate the 15-percent reduction in Medicare payments to home health agencies that would otherwise take effect Oct. 1, 2001. Her bill is cosponsored by a bipartisan group of 41 senators. On the House side, similar legislation has been introduced by Republican Rep. Wes Watkins of Oklahoma, and Democrat William Jefferson of Louisiana — both states with large numbers of home health agencies affected by the payment reductions.
Collins says it's now clear that the savings goals set for home health care in the Balanced Budget Act "not only have been met, but far surpassed," with "cutbacks far deeper and more wide-reaching than Congress ever intended." The payment cuts, she adds, "have inhibited their ability to deliver care, particularly to the very Medicare beneficiaries who need it the most."
Home health care agencies hope that Congress at least will eliminate the coming 15-percent reduction in home health care payments. Says Halamandaris, "That, in and of itself, is not likely to repair anything — but it should at least put a stop to the hemorrhaging."
Reischauer, at the Urban Institute, thinks the future of home health care is cloudy. In looking at the reduction in Medicare home health care expenditures, Reischauer says, "We have to keep in mind that there was a tremendous expansion in home health spending through early 1998. There was concern that there was a lot of inappropriate care being delivered and fraudulent activity going on."
As a result, President Clinton put a moratorium on new home health care agencies for a time. "You were seeing huge variations in growth rates among states, so there was greater scrutiny through the Justice Department and the inspector general's office," says Reischauer.
However, he cautions, "You can't really know how much was rooting out fraud and abuse, compared to elimination of efficacious care that was being provided." In addition, he says, "There was a feeling that in some states, this program was a back-door approach to providing long-term care that had been provided by Medicaid, where part of the cost was borne by the states."
Halamandaris, who has served on the Senate Special Committee on Aging and the House Select Committee on Aging, says home health care may have become a lightning rod not so much because of potential fraud and abuse, but simply because it was a visibly, rapidly expanding area of Medicare — making it an easy target, given the tenor of the times. "This growth, however, was expected, as more physicians and patients learned about the cost-effectiveness of home care and its ability to keep families together," he says.
PPS to the rescue?
William Dombi, director of the Center for Health Care Law in the nation's capital, says the new prospective payment system for home health care agencies under Medicare will provide greater stability and the opportunity for profit and accumulation of capital, which will promote growth for those agencies.
"Prospective payment is new for home health care, though hospitals have had it for some time," Dombi notes. "It will create more complexity, but one of the positives will be an opportunity to be rewarded for efficiency and positive patient outcomes," he says.
That complexity will result from the 80 "groupers" (similar to the 500 DRGs used for hospitals) for determining payments. With prospective payment, home health agencies won't be faced with retrospective cost disallowances, and will be more free to pursue innovations to improve care and lower costs.
"The change is not necessarily going to be a smooth one," Dombi adds. "There are negatives that have to be addressed, such as the risk that people will try to take shortcuts to profits."
But he expects regulators will be alert to any quality problems — as will home health care agencies. "They know that any problems with quality will haunt them for a long time."
Dombi also expects home health care to grow as more options are sought for the disabled and children, as well as the elderly, who need long-term services. Home health options for the disabled are likely to expand as a result of court interpretations of the Americans with Disabilities Act, he says.
Like many other observers of the health care scene, Dombi sees long-term care as a front-burner issue. Many elderly Americans have had their acute care needs met by Medicare, he says, "but now they have long-term needs they want met."
One thing's for sure: Spending for long-term care services for the elderly — including home care, community-based care, and nursing home care — will continue to grow, as the nation's population of older citizens increases.
A 1999 CBO study estimates that, after adjusting for inflation, such expenditures will grow from $123 billion in 2000 to $346 billion in 2040, an annual growth rate of 2.6 percent — assuming that "the prevalence of functional disability will continue to decline as it has in the past two decades."
If that rate of disability remains the same, the CBO says, expenditures will be nearly four times the current amount, or $484 billion in 2040. Those estimates also assume that private insurance will pay for an increasing share of the cost of such care. Otherwise, the CBO notes, expenditures in Medicare and Medicaid programs will be proportionately higher.
Societal decision
In looking at home health care, says Reischauer, it is important to consider that consumers may well prefer such care — as opposed to being in some type of institutional setting. Further, it may be possible for family members to provide home care services, which wouldn't be the case if a person needs hospital or nursing home care.
In terms of raw numbers, Reischauer says, "Home health care often ends up costing more, because the demand for these services is so much greater than the demand for skilled nursing facility care. It substitutes for care being provided by family members."
The bottom line? "This is really a societal decision. People say, 'I want to keep Mom at home or in her own apartment, and we'll even pay for these services ourselves.'" Ten years ago, those were the choices, and there were "many people who wouldn't have relied on Medicare" to fund those services.
Like most health care issues, this issue is far from resolution. "This is an area where we're nowhere near equilibrium," says Reischauer. "The industry is changing, the payment method is changing, the population needs are changing. There is not going to be a fix; there is going to be a series of incremental adjustments over the next decade."
---
Our most popular topics on Managedcaremag.com
---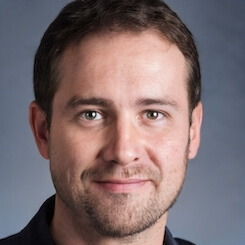 Paul Lendner ist ein praktizierender Experte im Bereich Gesundheit, Medizin und Fitness. Er schreibt bereits seit über 5 Jahren für das Managed Care Mag. Mit seinen Artikeln, die einen einzigartigen Expertenstatus nachweisen, liefert er unseren Lesern nicht nur Mehrwert, sondern auch Hilfestellung bei ihren Problemen.