Where prescription drugs are concerned, does new necessarily mean better? And what's the role of the federal government where the pharmaceutical industry is concerned? Research by a new coalition may yield some answers about what's driving increased demand — particularly, why more Americans are using more prescription drugs at earlier ages — and in turn, could set the stage for public policy considerations.
RxHealthValue's stated goals are to make the prescription drug market more competitive, and to improve the quality of information about risks, benefits, and efficacy of prescription drugs. The coalition brings together more than two dozen organizations representing employers, purchasing groups, providers, health plans, unions, academics, and consumers. John Rother, director of legislation for AARP, said that while the coalition "represents many constituencies and varied positions" on health policy issues, all participants agree there is "an urgent need for objective information and collaborative solutions" to rising health care and prescription drug expenses.
The group sponsored research by Brandeis University's Schneider Institute for Health Policy and PCS Health Systems. The key findings: Prescription drug expenditures grew at an annual rate of 24.8 percent from 1996 to 1999 — more than double the rate of increase reported by the Health Care Financing Administration for the same period. Drugs introduced after 1996 accounted for one third of the increase in prescription expenditures during the study period. The data are based on utilization trends of 1.4 million PCS members continuously enrolled for 48 months.
John D. Golenski, Ed.D., acting director of RxHealthValue, recognizes that pharmaceutical innovation "has brought great benefit" and that focusing only on the cost of drugs "will not benefit anyone." Instead, the group wants to establish "a credible system for determining the value" specific drugs add to health care. For that to happen, RxHealthValue recommends:
Establishment of independent research institutes to study comparative value (clinical and economic) of prescription drugs;
That the U.S. Food and Drug Administration develop standards for disclosure of risks and benefits of drugs advertised to consumers;
That the FDA require improved manufacturer surveillance of adverse drug reactions — especially in the case of fast-track drugs.
The FDA hasn't had time to evaluate the recommendations, a spokesperson says. "But," he says, "we're not really in the business of evaluating the cost of drugs. That's not our mission."
But in a conversation with Managed Care after the briefing, Rother suggested such analyses can benefit the public. "While the FDA requires that new drugs be proven safe and effective, there are no provisions for comparing which drugs may be most effective," he says. "Doctors and providers get pitches to promote more expensive drugs that are not always the best. There is a need for objective research about which products work best for which people."
Such information about prescription drugs is increasingly valuable, says Cindy Parks Thomas, senior research associate with the Schneider Institute. The 45–65 age group is using more medications — especially to treat cholesterol, diabetes, arthritis, and various aches and pains. Once people begin drug therapy, she adds, they tend to stay on it.
The question that grows out of that — who pays? — is becoming increasingly important. Elizabeth Dichter, executive vice president for strategic marketing at PCS, says the coalition will try to determine "how consumers can afford this technology at a time when costs are being shifted by employers and health plans."
Several Capitol Hill insiders say Medicare prescription drug coverage remains white-hot. Eighty percent of Americans surveyed by the National Committee to Preserve Social Security and Medicare believe drug costs are a "major problem," while 70 percent agree that a Medicare prescription benefit should be available.
The coalition's interests seem to recognize the underlying current of consumerism slowly sweeping health care. This is reflected in reaction to its efforts from Washington lobbyists.
Richard Coorsh, of the Health Insurance Association of America, says HIAA welcomes the coalition's work. "We think its efforts will provide employers and consumers with much-needed information to make better comparisons, and thus become better consumers."
Cost isn't everything
The American Pharmaceutical Association agrees that cost-benefit analyses of new products are important. "But the most important thing is that sometimes the new drug is preferable to what's available — even if it costs more," says Susan Winckler, group director of policy and advocacy. "Look at other services where you might save money. If you carve out drug costs, you may not get the whole picture. You may be saving if hospital costs are decreasing."
Meredith Art, of the Pharmaceutical Research and Manufacturers of America, also sees research into product value as positive, but adds how that information is used bears watching. "Only doctors know what medicines are best for their own patients."
While RxHealthValue plans to raise research funds through its membership structure, it also will seek private foundation support and, potentially, grants from government agencies, such as the National Institutes of Health.
Its efforts will require ongoing financial commitment — an uncertain proposition. As one consortium member put it: "This is going to be expensive. Unless the drug industry steps forward to help, this may be beyond our capacity." As for that support, he said, "We'll have to see how much will really be there."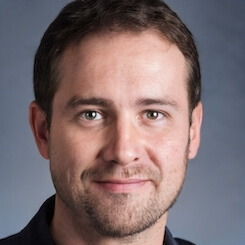 Paul Lendner ist ein praktizierender Experte im Bereich Gesundheit, Medizin und Fitness. Er schreibt bereits seit über 5 Jahren für das Managed Care Mag. Mit seinen Artikeln, die einen einzigartigen Expertenstatus nachweisen, liefert er unseren Lesern nicht nur Mehrwert, sondern auch Hilfestellung bei ihren Problemen.