ABSTRACT: Diffusion of Innovations and Opinion Leader theories can be translated into practical applications to improve health care delivery and financial performance by applying them to influence referral patterns and decrease variations in care. Health care organizations can rapidly spread "better practices" to their practicing physicians by understanding the social and communication networks that are naturally developed by those practitioners. Physicians view this diffusion process as promoting autonomy, and as a legitimate approach to adoption of information needed in daily practice.
Key Phrases: diffusion of innovations, opinion leaders, social network analysis, quality improvement, guideline adoption, behavior change, change management.
Introduction
Clinical guidelines, or practice parameters, are routinely promoted as a method to decrease variability and associated costs in physicians' practices. Guidelines have the potential to increase the efficiency of a practice and condense large amounts of medical literature for easy use when properly introduced and utilized. They may also be used in quality assurance and improvement efforts1. Despite the publication and widespread circulation of educational guidelines, health care practitioners have not been achieving notable results attributable to those recommendations.
While many evidence-based practice guidelines have been disseminated, follow-up data collections show that the changes encouraged by those guidelines do not uniformly occur in actual practice. The National Committee for Quality Assurance (NCQA) presented 1996 data from surveys conducted nationwide showing that compliance with mammography screening guidelines for women aged 52-69 was 70 percent. Compliance for other guidelines was: 62 percent for use of ß-blockers in eligible heart attack patients; 65 percent for childhood immunization; and 38 percent for retinal exams performed in diabetics2.
Berg1 states that two conditions must be met in order for guidelines to be successfully adopted. First, practitioners must believe the recommendations are appropriate. That is, the practitioner should feel that his or her patients could benefit from the guidelines, and that the guidelines could be translated for local application. Second, data must be available to monitor patient care in order to show improvement in quality and cost-efficiency.
An evidence-based model to address guideline adoption
Businesses responsible for the delivery of care are dependent on practitioner behaviors to reflect the quality of their organization. Medical directors of health care plans and hospitals often are in need of a clear, organized vision to facilitate changes toward higher quality practices among practitioners. This model provides the tools and services to help realize that vision.
Innovation Stewardship is Comsort's model, drawn from research in the social, educational, and learning fields, to address the issues of guideline adoption. This model is used to identify influential leaders in a physician community. Those leaders can influence community peers to encourage the adoption and implementation of, and adherence to, scientifically backed guidelines for improvement in quality of care. This process is utilized to influence referrals for enhanced market share and for efficient utilization of health care resources, therefore having economic benefits as well.
Controlled trials on guideline adoption using opinion leaders
Three randomized controlled trials have been conducted analyzing adoption of guideline recommendations via opinion leader influence. The results show that using opinion leaders to promote guideline adoption has been superior to traditional methods10,15,17. Stross introduced a CME program to manage chronic obstructive pulmonary disease, which showed significant practitioner improvement in adhering to practice recommendations in the opinion leader intervention groups compared to control groups10.
A study using the opinion leader educator model was compared to both traditional audit-feedback (used in most quality improvement programs) and control methods in hospitals for implementing guidelines that addressed vaginal birth after cesarean section17. This study revealed that the audit-feedback group showed no difference from the control group in regard to important processes of care that affect costs. However, the opinion leader group showed 46 percent higher rates of labor trials than the former study groups and 85 percent higher rates of vaginal births, which is consistent with the direction of the guideline goals. The overall C-section rate was decreased in the intervention group, as was the duration of hospital stay.
Most recently, Soumerai15 studied the implementation of guidelines to address the management of acute myocardial infarction (AMI) patients. Audit and feedback was provided to both the control and intervention groups regarding their baseline practices of caring for these patients, while the intervention group also received opinion leader promotion of the guidelines. At baseline, the groups were assessed for the adherence to AMI guidelines disseminated to all hospitals two years previous. Follow-up, after the opinion leader intervention, included a medical record post-audit to assess guideline adherence in both groups. The utilization of aspirin and ß-blockers in eligible patients was significantly improved in the intervention group compared to the control group.
Theory behind model
Pathman describes a process for guideline adoption that includes: awareness of the guidelines; intellectual agreement (or disagreement); the decision to adopt; and the regular adherence to, or integration of, guidelines into daily practices3. Traditional continuing medical education (CME) programs generally stop at either the awareness or agreement steps. The transition to adoption is a separate step, one that is not addressed by traditional continuing education. Innovation Stewardship addresses the adoption step and is used to change practitioners' behavior for efficient health care delivery and improvement of outcomes.
Innovation Stewardship is derived from social sciences research including, Social Network Analysis, Diffusion of Innovations, Opinion Leader CME Research, and Organizational Learning and Change. The first three theories are based on a "leader" model. The physician network looks to a leader, or series of leaders, from its own community for advice. The leaders are trusted by the community, have knowledge of the innovation, and remove the risk(s) to others of using the innovation by personally trying it themselves4,5,6.
Greer states that practicing physicians tend to be skeptical about scientific reports. They feel the information is inadequate to determine whether the study patients are similar to the community's own patients and whether the study findings will be transferable to their practices6. Therefore, the community looks to local evaluators (opinion leaders) of the innovations to obtain information regarding local fit.
The theory Diffusion of Innovations7 states that adoption rates of innovations within social networks approximate a bell-shaped curve (Figure 1, modified from Rogers). Approximately 14 percent of the members of a network are opinion leaders, so approximately 84 percent of practitioners in a network rely on advice and views of the opinion leaders. Each group serves to remove risk of adoption for the group following it (the innovation moves through this system from left to right). The current model increases the velocity of innovation adoption by facilitating communication between opinion leaders and the early and late majorities within the physician network.
---
These local opinion leaders or "educationally influential" practitioners can be identified through "mapping," which uses Social Network Analysis concepts8-14. Actual maps of practitioner communication networks are represented in Figure 2. The circles and rectangles indicate opinion leaders. Arrows point from a community practitioner to the person that they go to for advice. Two types of networks are identified: technical advice seeking, and trust and friendship. Taking Pathman's theory3 into consideration, the hypothesis promoted by Innovation Stewardship is that agreement must be reached with key "technical advice" leaders, but widespread adoption is achieved through the "trust and friendship" network. The technical advice opinion leaders are asked to provide technical advice on guidelines concerning a specific clinical topic and to help initiate the educational process. The trust and friendship opinion leaders can be recruited to spread information rapidly to network peers, since the latter group respects and trusts the leader.
---
Preliminary studies
The key to physician communication and trust in the community is that the peers feel they are similar to the leader; they have similar interests and can turn to the leader for support in a crisis13. Because of this similitude, communication between leaders and peers is usually informal, but some are willing to communicate with their peers in a more formal setting10, 15.
In a study16 of 60 physicians in the Boston, Chicago, and Los Angeles metropolitan areas, physicians were asked where communications with other physicians take place (Figure 3). In a 60-day time span, those physicians had approximately 3,000 contacts with their colleagues. Sixty-three percent of those contacts were considered informal information exchanges (e.g., in hallways, elevators, or telephone conversations). Traditional means of information exchange, such as grand rounds, lectures or sponsored events (sponsored by managed care organizations and pharmaceutical companies) were not significant.
---
Real-world clinical experiences
Innovation Stewardship identifies opinion leaders using a two-page mailed survey. Projects have been conducted in Los Angeles, Boston, Chicago, Florida, Dallas, Philadelphia, Atlanta, New York, Pittsburgh, San Diego, and Santa Barbara, Calif., and several national surveys have also been done. These surveys involved psychiatrists, urologists, oncologists, endocrinologists, rheumatologists, neurologists, pediatricians, internists and other primary care practitioners. The range of surveyed physicians numbered from approximately 150 up to 11,000, with response rates of 3-30 percent. The need to address several concerns was recognized, including low survey response rates and validity, along with the possible problems that commercial applications may present.
A pilot project was conducted during the summer 1999 in 17 VHA health care organizations (HCOs) to evaluate some of these concerns. The organizations were located in various regions of the country, such as Florida, Oklahoma, North Dakota, Minnesota, Tennessee, Virginia, North and South Carolina, and West Virginia. The number of surveys sent ranged from 7 to 184, with response rates of 14-77 percent. An initial survey was mailed, followed in one week by a duplicate reminder questionnaire. An honorarium was offered for survey completion in some regions, which increased response. HCO medical director involvement to encourage community practitioners to complete the surveys also enhanced return rates.
Technical advice opinion leaders were identified, according to the specific clinical topic selected by the HCO, along with the trust and friendship opinion leaders. Between three and nine influential technical advice opinion leaders were identified, with the average being 5 per HCO. The range for influential trust and friendship opinion leaders was 1 to 5, with the average number of 3. These numbers include those opinion leaders who were considered influential (having four or more other practitioners looking to them for advice). Other less influential opinion leaders were identified as well (having two or three other practitioners looking to them for advice). One HCO had a total of 42 trust and friendship opinion leaders identified (influential and less influential), while the number of total technical advice opinion leaders reached 21 in one HCO.
Maps were developed of the informal leadership and communication networks. Once the maps were shared with the HCO administration, several medical directors expressed surprise at the results. Some physicians that were identified as being very influential among their peers were unknown to the medical directors. They felt that this information could be used strategically in rolling out new programs and in selecting committee participants to address patient care. Also, knowing the communication networks is beneficial in spreading information among the community practitioners — the map is a guide to show who the appropriate messenger is to speak to the physician that needs the message.
Eye opener
Some comments of the HCO medical administrators were revealing as to how this process works in the "real world," rather than in randomized controlled trials. A senior medical director of an integrated health care system in the Midwest stated, "One of the most revealing findings from the opinion mapping was that our medical group of about 80 providers … still relate mostly with their site colleagues but not necessarily with the political leadership at their site…. [O]ur elected physician leaders on our governance council don't have a large following on the trust and relationship map. We also have a bit of a problem with our own lines of communication between our elected leadership and the constituency that elected them.
"Mapping feedback to the governance council was helpful in convincing them that they need to focus on intentionally developing relationships that include communication with their colleagues not represented on the governance council…. [T]he opinion-mapping tool … will help us identify who needs to be well informed and involved in the strategies if they are going to have a fighting chance to be effective."
After hearing an explanation of the opinion leaders' role, the identified opinion leaders began to take on a new commitment to improve practices in their community. They were "proud" of their designation as an opinion leader among their peers. The medical director at an East Coast integrated delivery system stated, "I reviewed the mapping process with them [identified opinion leaders] and let the three of them know that they were viewed by their peers as being influential opinion leaders, and that they were likely more influential by word and action than they realized. They expressed appreciation at being made aware of this, and to my eye, became immediately even more engaged in the process than they had been earlier in the meeting. They appeared 'proud' of being an opinion leader. It was my impression that they took on an additional degree of personal interest and commitment to the project after they learned about the results of the survey."
Importance of this process
Controlling the process of information flow in a systematic fashion can increase the velocity of adoption and may produce results much closer to the targeted guidelines than current traditional methods. Peer-reviewed studies have shown that innovation diffusion through local opinion leaders is effective in enhancing compliance with scientifically supported practice guidelines15, 17. Innovation Stewardship goes beyond the steps in these studies by facilitating communication between the identified opinion leaders and the networks with which they communicate. This networking leads to adoption of innovations to improve patient outcomes, influence where physicians refer their patients, and decrease costs through efficient resource utilization.
This process can be used by managed care organizations and hospitals, health care systems that are responsible for improving care and providing continuing medical education programs to their practitioners. Since these organizations are also responsible for developing and implementing practice guidelines to enhance patient care and decrease variation, this process has great potential for financial benefit, along with the goal of enhancing quality in the delivery of health care.
References:
Berg AO, Atkins D, Tierney W. Clinical Practice Guidelines in Practice and Education. J Gen Int Med 1997;12(S2): S25-S33.
National Committee for Quality Assurance. Quality Compass 1997. Available at «www.ncqa.org». Accessed June 28, 2000.
Pathman DE, Konrad TR, Freed GL, Freeman VA, Kock GG. The Awareness-to-Adherence Model of the Steps to Clinical Guideline Compliance: The Case of Pediatric Vaccine Recommendations. Medical Care 1996;34:873-889.
Valente TW. Social Network Thresholds in the Diffusion of Innovations. Social Networks 1996;18:69-89.
Greer AL. Advances in the Study of Diffusion of Innovation in Health Care Organizations. Milbank Memorial Fund Quarterly: Health and Society 1977 (Fall):505-532.
Greer AL. The State of the Art Versus the State of the Science. Intl J of Technology Assessment in Health Care 1988;4:5-26.
Rogers EM. Diffusion of Innovations, 4th Ed. 1995. The Free Press a subsidiary of Simon & Schuster, New York.
Weinrich JW, Mann FC, Morris WC, Reilly AJ. Informal Educators for Practicing Physicians. J Medical Education 1971;46:299-305.
Weinberg AD, Ullian L, Richards WD, Cooper P. Informal Advice-and Information-Seeking Between Physicians. J Medical Education 1981;56:174-180.
Stross JK, Hiss RG, Watts CM, Davis WK, MacDonald R. Continuing Education in Pulmonary Disease for Primary Care Physicians. Am Rev Respir Dis 1983;127:739-746.
Krackhardt D and Hanson JR. Informal Networks: The Company. Harvard Business Review 1993 (July-Aug); 104-111.
Krackhardt D and Brass DJ. Intraorganizational Networks: The Micro Side. Advances in Social Network Analysis: Research in the Social and Behavioral Sciences. Sage Publications 1994; Chap 8:207-229.
LaBarre P. The Other Network. Industry Week 1994 (Sept. 19):33-36.
Stross JK. The Educationally Influential Physician. J Continuing Education in the Health Professions 1996;16: 167-172.
Soumerai SB, et al. Effect of Local Medical Opinion Leaders on Quality of Care for Acute Myocardial Infarction: A Randomized Controlled Trial. JAMA 1998;279:1358-1363.
Comsort, April 1988 [unpublished].
Lomas J, Enkin M, Anderson GM, Hannah WJ, Vayda E, Singer J. Opinion Leaders vs. Audit and Feedback to Implement Practice Guidelines: Delivery After Previous Cesarean Section. JAMA 1991;265:2202-2207.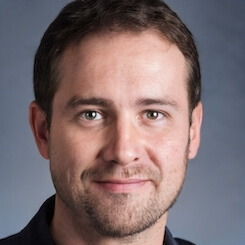 Paul Lendner ist ein praktizierender Experte im Bereich Gesundheit, Medizin und Fitness. Er schreibt bereits seit über 5 Jahren für das Managed Care Mag. Mit seinen Artikeln, die einen einzigartigen Expertenstatus nachweisen, liefert er unseren Lesern nicht nur Mehrwert, sondern auch Hilfestellung bei ihren Problemen.