Residents of Massachusetts and Washington State may have a chance to opt for universal health care, in the form of physician-led ballot initiatives, this November. In Washington, the group known as Health Care 2000 will be working to get a "yes" vote on Initiative 725. Its simple wording belies the enormous undertaking it promises: "Shall a state health agency be created and develop a health benefits package for state residents funded by mandatory premiums, employer assessments, and existing taxes?"
If it passes, I-725 would require the governor to appoint a board by March 15, 2001. The board would develop a benefits package, negotiate provider reimbursement, and set up a claims-processing system by May 15, 2002.
According to Health Care 2000 President Stuart Jeanne Bramhall, M.D., I-725 would cover all Washington residents except those already under federal programs and labor-union retirement and health plans. The program would be administered by an independent trust, and financed by a 9.75-percent payroll tax. Employers could still purchase private insurance for employees, but would also be subjected to the payroll tax; for that reason, many smaller companies could be expected to drop health benefits and let the state handle coverage.
Long time coming
Health Care 2000 traces its ancestry to Washington's ill-fated Health Care Reform Act of 1993. The organization began to work on a 2000 ballot initiative in 1996 and changed its name from the Washington Single-Payer Action Network in 1999. Bramhall, who started the Washington chapter of Physicians for a National Health Program, says the goal is universal coverage — not a single-payer system — as it would include revenue from federal payers.
Bramhall is a psychiatrist in solo practice. Like many other physicians, she has lost ground financially under managed care and readily admits that shrinking compensation is why she is working for I-725. She had to lay off her office manager two years ago and can't afford her own health insurance.
"We cannot pay our overhead any more, and we're being forced out of practice," Bramhall says. "And it's not just reimbursement — it's also practice satisfaction. We are not allowed to practice medicine any more. We have to call a bureaucrat to get permission."
Seventy-five percent of Health Care 2000's campaign funding comes from physicians. Before it's over, they may have to pony up most of the $2.5 million Bramhall says will be needed for an I-725 media campaign this fall.
Health Care 2000 maintains that its plan for universal coverage will cost Washington businesses less than they're now paying for health coverage; by its reckoning, the 9.75-percent tax is cheaper than the 12–15 percent of payroll employers now pay to fund health benefits. Retorts Ken Johnson, director of governmental affairs for the Association of Washington Business, "That's preposterous. Very, very few employers would not see their health care costs go up substantially. Our own AWB-member health plan would go up 60 percent under I-725."
The AWB, which represents Washington employers, opposes I-725. Johnson describes the plan as "a tremendous shift of health care costs onto the business community." He says many employers already can't afford coverage for employees and their dependents; under I-725, they would also have to pay to cover the uninsured.
Bramhall says the signature drive to get I-725 on the November ballot is "on schedule," but Johnson doubts Health Care 2000 will collect the 220,000 signatures it needs by July 7.
Same idea, different method
There are few such doubts about the country's other universal-coverage ballot initiative, in Massachusetts. Executive Director Natasha Perez is confident that her Coalition for Health Care will get the necessary signatures and predicts victory in November. "The question is how much money is spent against us," she says.
"Probably in the neighborhood of several million dollars," replies Rick Lord. He is president and CEO of Associated Industries of Massachusetts, a coalition of HMOs, insurers, and businesses working against the initiative.
Massachusetts businesses are uneasy about how universal coverage would be structured and financed. Others suggest that the business lobby is not about to let health care bills it has helped to shape in the legislature slip away in favor of a wild-card initiative.
Unlike I-725, the Massachusetts initiative does not propose a specific plan to get to universal care or how to finance it — single-payer or otherwise. Rather, the measure requires the legislature to develop a plan by July 1, 2002. Its supporters see this as a way to attract voters.
Proponents argue that Massachusetts spends more on health care per capita than any other state or nation, and that eliminating administrative waste could provide coverage for all.
"We don't pretend to have the perfect plan," says Timothy McCall, M.D., executive director for the Ad Hoc Committee to Defend Health Care. (The Coalition for Health Care, which is pushing the initiative, is the committee's political arm.) "There are many methods to get to universal care. What we're saying is, 'Let's give you a deadline, put the stakeholders together, and come up with a solution.'"
Others attack the initiative for lacking detail.
In remarks on June 13 before the Massachusetts Health Council Forum, Richard Moore, chair of the Senate Legislative Committee on Health Care, charged that the initiative does not address the state's multiple health care crises. He warned that already-troubled HMOs may be bankrupted by the initiative, and that seriously ill uninsured people from other states would be attracted to Massachusetts.
"Most people would agree with the goal of universal health coverage," said Moore, but "failure to specify a method and the means to pay leaves the petition not as a mandate to the legislature, but merely an expression of a wish."
Lord is seeking proposals from companies that specialize in campaigns to defeat ballot initiatives. The actual campaign will not go into high gear until the fall.
Like I-725 in Washington, the Massachusetts Health Care Reform Initiative grew out of physician discontent with the current system. The Ad Hoc Committee to Defend Health Care was founded by McCall and other Harvard-based physicians. A June 11 New York Times article took note of the physician role in these two initiatives and described them as "white coat rebellions." For all the talk of special interests driving the campaigns of elected officials, ballot initiatives today have evolved far beyond their modest beginnings as grassroots citizen actions.
Lord makes the same point in reacting to suggestions that state legislators are slow to act on some hot-button issues. The reason, he says, is that some issues are complicated and require careful deliberation. People voting yes or no to a simply worded ballot question, he offers, don't always have the broad knowledge required to consider the implications of that choice.
If initiatives brewing in other states succeed, they may establish the ballot process as an emerging way to deal with health care issues:
After failing to win legislative support to use tobacco-settlement funds for health-related purposes, Arkansas Gov. Mike Huckabee joined with the Coalition for a Healthy Arkansas, a group of health care organizations and professionals seeking to accomplish the same goal via the ballot. In Oregon, single-payer activists lost a court fight over the wording of their ballot title, and reportedly will try again in 2002. And in Ohio, a ballot initiative that included the right of consumers to sue HMOs was abandoned in May because of funding problems.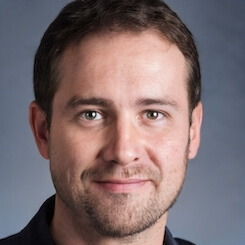 Paul Lendner ist ein praktizierender Experte im Bereich Gesundheit, Medizin und Fitness. Er schreibt bereits seit über 5 Jahren für das Managed Care Mag. Mit seinen Artikeln, die einen einzigartigen Expertenstatus nachweisen, liefert er unseren Lesern nicht nur Mehrwert, sondern auch Hilfestellung bei ihren Problemen.