All-products provisions in health plan provider contracts are slowly being negotiated, legislated, and regulated out of existence. They are now illegal in at least four states; legislation is pending in several others. Non-negotiable all-products requirements leave physicians with an all-or-nothing choice: Either agree to be on the provider panels for all current and future products that are offered by a payer, or get no contract for any of that insurer's products.
Accordingly, a physician who wants to end participation in any product automatically ends participation in all products for that insurer. Some doctors find they can't afford to pass up an HMO if it means access to the insurer's PPO or indemnity plan. From the physician's standpoint, this becomes tricky when, for instance, the HMO is a capitated product, but the physician isn't equipped to accept risk.
These provisions have long been an irritant to physicians. Some charge that all-products clauses are a coercive tactic designed to prop up poorly performing HMOs. But insurers often argue that having providers on all its panels maximizes member choice, allows employees to keep the same physician if their employer decides to switch from, say, a PPO to an HMO, and minimizes member confusion about differing provider networks. It also reduces network management and recontracting expenses.
Physicians typically sign on the dotted line when confronted with an all-products contract. But in 1998, when Genesis Physicians Group, a 1,200-physician IPA in Dallas, terminated its participation in an Aetna U.S. Healthcare HMO, Genesis also had to forfeit its Aetna PPO contract as a consequence. A year later, The Physicians Inc., an 1,850-physician IPA based in Louisville, Ky., was presented with its first all-products contract by Aetna. After negotiations collapsed over the all-products issue, TPI terminated its existing contracts with Aetna. The insurer subsequently recontracted individually with 70 percent of TPI-affiliated primary care physicians and 80 percent of its specialists.
It's no coincidence that all-products provisions are history in Kentucky and fading in Texas. As part of Aetna's April settlement with Texas Attorney General John Cornyn, individual physicians, primary care groups of 10 or fewer, and specialty groups of 25 or fewer in Texas may skip Aetna's all-products requirements. In Kentucky, HB 608, which took effect July 14, put an end to all-products provisions.
Other states take aim
Persistent lobbying by state medical associations has paid off with all-products bans in Alaska, Maryland, and Virginia. According to the National Conference of State Legislatures' Health Policy Tracking Service, legislation is under consideration in Missouri, reported unfavorably in Connecticut, and died in Indiana.
In Nevada, Insurance Commissioner Alice A. Molasky-Arman nixed all-products provisions in 1998 with a bulletin that reads, in part, "Requiring a provider to become a member of a provider network for which he does not wish to contract … is coercion. This practice violates the [state] Unfair Trade Practices Act."
There is little prospect for all-products legislation in California. But in a May 4 letter to Aetna's chairman and director of physician relations, California Medical Association General Counsel Astrid Meghrigian wrote that "The problems created by these clauses are so severe and have generated such ill will in the physician community that we urge that you take immediate action to eliminate them."
With numerous citations of peer-reviewed studies, Meghrigian rebutted Aetna's patient-based rationale for all-products clauses. She charged that the clause limits access and disrupts continuity because many physicians don't want to participate in Aetna HMOs; many patients avoid for-profit HMOs because of concerns that their care may be compromised; and marketing the same network for vastly different products is confusing to patients who may think benefits under multiple products are the same.
"Physicians must not be forced to participate in the HMO to maintain their relationship with Aetna enrollees who are misled into believing participation was voluntary," she wrote.
That may not be quite how Aetna sees it, but in fact, the country's largest health insurer has begun making statewide exceptions in the way it administers all-products clauses. Aetna Director of Physician Relations John T. Kelly, M.D., points to the Texas agreement and to subsequent announcements in Connecticut and Virginia that physicians can opt out of all-products clauses in Aetna contracts. Kelly anticipates similar announcements in other states.
He emphasizes that these announcements go beyond a relaxation of Aetna's all-products policy. In Texas, Connecticut, and Virginia, an independently contracted primary care physician with 100 or fewer Aetna U.S. Healthcare HMO members may now choose to be paid on a fee-for-service basis instead of capitation. In Texas, Aetna agreed to end financial arrangements that discourage provision of medically necessary services, and to encourage physician incentives that promote preventive services.
In Connecticut and Virginia, Aetna will provide 90 days advance notice of significant payment or administrative changes; expand external review of coverage decisions to include pharmacy claims, emergency care, and standing referrals for patients with specialist-managed chronic conditions; eliminate preauthorization requirements for certain lab and radiology referrals; increase flexibility for women to use Ob/Gyns as primary care physicians; and introduce the option of letting seriously ill members use specialists as primary care physicians.
"The right way to look at this is that based on discussions with physicians within our organization, we've identified ways we can make it easier for physicians to do business with us," says Kelly. "What you see is a company that's committed to looking at ways to strengthen our relations with physicians and physician groups."
Competitive considerations
What makes the all-products issue problematic for Aetna, from a competitive standpoint, is that some other large national insurers don't use all-products clauses. A Cigna Healthcare spokesman says the company's standard contract form includes an addendum that allows physicians to choose the products in which they want to participate. Cigna says it has never used all-products clauses in contracts.
Nor has Humana. Senior Vice President for Market Operations Doug Carlisle says it's desirable to have good physicians in all product networks, but employers understand that when they buy a different product, they also buy a different network.
"All-products clauses tend to foster ill will between health plans and physicians, because it forces them to accept a contract to participate in all of a health plan's networks rather than choosing those they want to be a part of," says Carlisle. "In the end, it's bad for business."
Some Blues plans pursue all products as a contracting strategy, but its viability may depend increasingly on what competing plans offer to providers. If trends persist, the perceived advantages of all-products clauses may become overshadowed by their liabilities.
"All-products clauses are relics of a contracting era I believe we are now emerging from," says health care lawyer Alice Gosfield, of Alice Gosfield & Associates in Philadelphia. "I think they're simply a way for plans to maintain control and power. But this isn't about who's in control. This is about multiple stakeholders realizing that they have to find a way to collaborate to make this model work."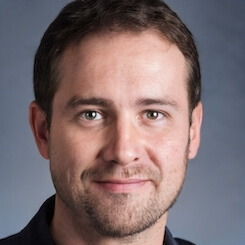 Paul Lendner ist ein praktizierender Experte im Bereich Gesundheit, Medizin und Fitness. Er schreibt bereits seit über 5 Jahren für das Managed Care Mag. Mit seinen Artikeln, die einen einzigartigen Expertenstatus nachweisen, liefert er unseren Lesern nicht nur Mehrwert, sondern auch Hilfestellung bei ihren Problemen.