The recent Fifth Circuit Court decision on Texas's statute allowing patients to sue HMOs for denial of physician-recommended care is helping to clarify where state and federal interests in patient rights lie — and what Congress could do to spell out those interests. However, health-industry insiders question whether the ruling — or anything else — will spur this Congress to do anything substantive on patient rights.
The liability aspects of the Texas law were upheld June 20 by the U.S. Court of Appeals for the Fifth Circuit in Corporate Health Insurance Inc. v. Texas Department of Insurance. The three-judge panel did, however, strike down a key provision establishing an independent review organization (IRO) process for patient disputes. The panel, in effect, upheld a 1998 ruling by U.S. District Judge Vanessa Gilmore, including the law's protection of physicians from HMO retaliation for advocating medically necessary treatment. The law was challenged in a 1997 lawsuit filed by subsidiaries of Aetna Life & Casualty Co., which contended the law conflicted with the Employee Retirement Income Security Act of 1974. The appellate court ruled that an HMO's liability for malpractice and protecting doctors from retaliation weren't pre-empted by ERISA, and that giving patients the right to sue a plan was a proper exercise of state regulatory authority.
Few malpractice suits actually have been filed against HMOs under the law, but patients in about 1,000 cases have turned to IROs to resolve differences with their managed care plans. Despite the court's ruling on IROs, the executive director of the Texas Association of Health Plans expects little to change because HMOs have been voluntarily granting independent reviews since Gilmore's decision.
Douglas Hastings, senior partner in the Washington law firm of Epstein, Becker, & Green and president-elect of the National Health Lawyers Association, views the ruling as "another in what has been, and will be, a long line of court decisions, state legislation and, possibly some day, federal legislation on the role of ERISA in an increasingly complex health care environment."
Hastings thinks Congress eventually will enact patient-rights legislation that may include a right to sue health plans over coverage decisions. "The Republicans have just approved the idea of a limited right to sue after exhaustion of external appeals," he says, but "we're in a national thinking-through process on this issue."
Effect on patient rights
Thomas Reardon, M.D., past president of the AMA, says the association is pleased that the Fifth Circuit upheld the right to sue for substandard care, but is disappointed about its decision to knock out the appeals process. That, Reardon maintains, "emphasizes the need for the Patient Bill of Rights" and for changes to ERISA to ensure an appeals process, but he doubts the decision will light a fire under Congress's feet. "The federal debate about patient rights is pretty much ideological," says Reardon. "It may not pass this year."
Republican Rep. Charles Norwood of Georgia, who cowrote a House-passed bipartisan patient rights bill, has expressed frustration that the bill has languished in a conference committee for almost a year. "The Senate apparently has not yet recognized that a person who makes a medical decision should be legally responsible for the outcome," Norwood commented after one meeting.
Indeed, the conferees have not met of late. And while President Clinton has put a renewed emphasis on patient rights, there appears to be little shift by congressional partisans. In the Senate, a move to bring the House bill up for consideration failed by one vote.
An aide to one key Democratic legislator is hardly optimistic about an agreement this session. "The Senate GOP is not moving, and neither are the Democrats," the staffer comments. "They locked horns over this, over scope and liability, and I don't see it moving."
John Stone, Norwood's press secretary, says the Fifth Circuit decision "has had a pretty big impact," clarifying some issues that Congress must deal with when deciding on HMO liability. "The decision confirms that state law should stand when someone has been affected by a negative medical decision," Stone says. Arguing that the ruling upholds the intent of ERISA but not at the expense of state authority to protect consumers, Stone says, "The court ruled the only way it could," but admits that the issue remains murky.
What still needs clarification is which disputes are federal court issues, and which are appropriate for state courts. And that, Stone says, may require more litigation and ultimate resolution by Congress or the Supreme Court — but not before the legislative and judicial branches look over each others' actions.
"Congress needs to clarify to the courts what it wants to do," says Stone, who thinks language derived from the Texas decision will make its way into any congressional effort. "I think [that language] will reflect what the Fifth Court and the Supreme Court have said this summer. Certainly, we need to look at how what we draft is going to be interpreted by the courts." Unless there is action before Congress's summer adjournment, "It will drag out into September and October, and become an end-game kind of thing," he thinks.
Both the Fifth Circuit ruling and the Supreme Court's June Pegram v. Herdrich decision underscore that liability needs to be resolved by Congress rather than the courts, agrees Dennis Fitzgibbon, minority staff director for the House Commerce Committee. But those decisions won't necessarily spur Congress to action. In Fitzgibbon's view, the conference appears "moribund."
Gayle Osterberg, press secretary to Republican Sen. Don Nickles of Oklahoma, says the ruling "reinforces the need to amend ERISA" to provide an external appeals mechanism. Conferees had reached agreement on the concept of an appeals mechanism, and were drafting language for it, "when the Democrats decided to leave the negotiating table," she claims. Currently, Osterberg says, the committee continues working, but as a "Republican-only entity."
A reaffirmation
The court decision makes for "very interesting political theater, but it doesn't do what needs to be done," says Dean Rosen, general counsel for the Health Insurance Association of America. But he agrees that the Fifth Circuit has, if nothing else, affirmed the direction the courts have been headed in for several years.
"It's an interesting decision — a good articulation of where many people thought the law stood, or at least where it was going. But it's not a major deviation in how the law was flowing." Given that, Rosen says, the decision may not have a big impact on the health care debate in Congress.
"It says health insurers can be sued under certain circumstances. That's already true under a number of state laws," he notes. More important, he says, the decision is a reminder to Congress that "the courthouse door is open," but whether the decision will serve as a catalyst for federal legislation is another, less likely thing.
The bottom line on the decision, according to Rosen: It's not likely to change policymakers' minds. "The question at the end of the day is whether you want it as a campaign issue or as a legislative accomplishment," he says. "That depends on which way the political wind blows."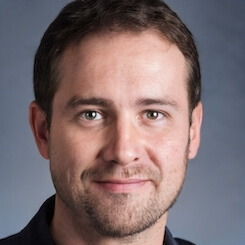 Paul Lendner ist ein praktizierender Experte im Bereich Gesundheit, Medizin und Fitness. Er schreibt bereits seit über 5 Jahren für das Managed Care Mag. Mit seinen Artikeln, die einen einzigartigen Expertenstatus nachweisen, liefert er unseren Lesern nicht nur Mehrwert, sondern auch Hilfestellung bei ihren Problemen.