As a whole, the plan unceremoniously crashed and burned. But it still frames state and national debate about health policy, thus affecting the evolution of managed care.
When managed care executives are asked to "free associate" about the Clinton administration's health care reform plan, two words invariably crop up: "Hillary" and "ill-fated."
As President Clinton gets ready to ride into the political sunset, it's clear that Mrs. Clinton earned her identification with the proposal — and bears the lion's share of the blame for the debacle that ensued. But a close examination of the record reveals that while the Clinton health care plan, per se, may have been a nonstarter, reports of its death were premature. The spirit of the administration's effort to overhaul health care delivery has lived on and, in some cases, pieces of the 1993-94 proposal have taken on new life in the form of law.
Now, it's certainly true that the Clinton plan did not come out of nowhere. Many of its proposals may have been advanced earlier by various constituencies. But the plan linked those proposals, and united they stood, united they fell.
The Clinton Health Security Act included these major elements:
Universal health care coverage,
Prescription drug benefits for the elderly,
Increased public health initiatives,
Health insurance portability,
Purchasing alliances to expand employer-sponsored benefits,
Creation of a large federal bureaucracy to oversee those alliances, and
Patient rights protection.
Some, not all
The results, seven years later, are mixed:
Though the administration failed to achieve universal coverage, the State Children's Health Insurance Program (CHIP) has extended coverage to millions of previously uninsured children.
Congress is moving toward Medicare prescription drug benefit coverage, and both major presidential candidates support the concept.
A blockbuster legal settlement with the tobacco industry has provided funding for antismoking campaigns and state public health programs. The administration has increased funding for federal public health and education initiatives significantly.
Congress enacted the Health Insurance Portability and Accountability Act (HIPAA) in 1996.
Health care alliances and employer mandates failed to materialize, but Congress is looking at tax incentives to encourage more employers to provide coverage for workers. However, even the plan's most ardent supporters no longer publicly support a federal bureaucracy in health care.
Clinton directed federal agencies to implement patient-rights provisions for federal workers, and the issue has been under active consideration by lawmakers for the last four years.
The bottom line: Clinton's reform proposals established the baseline for congressional consideration of health care issues — and led to the adoption (or perhaps eventual adoption) of important pieces of legislation affecting managed care organizations. They also have given a focus to the national discussion on health care policy, and ultimately led to little real division between Vice President Al Gore and Texas Gov. George Bush on the issues.
Biggest increase since Medicaid
White House spokespersons Victoria Valentine and Chris Jennings argue that the Clinton administration has compiled a meaningful record on health care issues affecting managed care, stating that Clinton is responsible for the single largest investment in children's health care since 1965, with passage of the $24 billion CHIP initiative. CHIP is intended to provide coverage for up to 5 million previously uninsured children. Two million already have been enrolled, according to the most recent figures from the White House. Some observers say that those numbers may be high, and that the program is getting a slower-than-expected start. But a recent survey by Vernon Smith of Health Management Associates for the Kaiser Commission on Medicaid and the Uninsured shows that the number of children enrolled in state CHIP programs had grown to 1.8 million by last December, a 112-percent increase from 1998. That report also shows that enrollment of new children during the second half of 1999 was just as strong as in the first half.
Defenders of the administration also point to passage of the Kennedy-Kassebaum bill, known as HIPAA. It will benefit as many as 25 million people — who now will be able to keep their health coverage when they change jobs, Valentine asserts.
Not everyone is so glowing when talking about Clinton's health care legacy. Brookings Institute health policy expert Henry Aaron argues that the direct effect of the Clinton initiative was "nil," and actually may have had a negative long-term effect on managed care reform efforts — all because the original proposal was just too sweeping and unpopular.
"What happened is that you had a president come in and bet the company — the political company — on this initiative, and it failed," Aaron says. "It may have made it more difficult to make any changes, because when this kind of thing happens, it becomes more risky to come forth with major initiatives. It's not a lack of guts, but a matter of prudence and foresight. This was the political equivalent of touching a hot stove. It caused elected officials to shy away from the issue for several years, and they're still shying away."
To be sure, overhaul isn't on anyone's agenda, and some controversial individual aspects of reform that have been proposed literally have been talked to death in two successive congresses. But in piecemeal fashion, something with a distinct resemblance to the Clinton plan has taken shape.
"In some ways, there have been large portions of the Clinton Health Security Act adopted," says Dean Rosen, policy director for the Health Insurance Association of America.
Rosen sees HIPAA, which achieved some of the certainty of coverage that Clinton stressed as necessary, and the Balanced Budget Act of 1997 as growing out of the Clinton proposal.
"Clearly, those are significant," he says. "And there have been a number of health care changes during the administration — including significant Medicare reform — although that wasn't contemplated as part of the Health Security Act."
And that's not even counting CHIP, which Aaron calls "a response from an administration still interested in extending coverage in an environment rendered hostile by the failures of '93 and '94."
Indirectly, Aaron admits, Clinton's proposal may have accelerated the movement toward managed care and change in health care delivery. "But that's the kind of mushy thing you can only guess about but never really prove," he says.
Rick Smith, vice president for public policy and research at the American Association of Health Plans, sees programs like CHIP as valuable alternatives to the all-or-nothing approach of the Clinton plan for two reasons. "Increasingly, there are optimistic reports about CHIP extending coverage to a vulnerable population, and that's positive," Smith says. Second, most states employ managed care approaches to their CHIP and Medicaid programs. "But at the same time," he cautions, "we've seen efforts to roll back managed care — which puts things at cross-purposes," particularly where the goal is to increase the number of people receiving coverage through employers.
While states have embraced managed care vehicles for their citizens who have lacked coverage, they've also moved toward mandates and other legislation, which could discourage expansion of managed care via employers because of concerns about increased liability — the same issue that embroiled patient-rights legislation in Congress, AAHP contends. Nevertheless, Smith says, "We have seen more employers, especially small employers, offering coverage using managed care plans."
Indeed, the managed care industry did not wait for Congress to pull the trigger on Clinton's plan to make changes on its own, according to some observers. Joe Karpinski, a Senate Health, Education, Labor, and Pensions Committee staff member, says that the Clinton proposal failed because it was seen as "pretty much a government takeover of the health care system." One of the big concerns, Karpinski says, was that the proposal would result in a loss of choice of doctor by patients. That also has been a complaint with managed care, in general, he notes, "but the industry has taken a number of steps to take the public pressure off."
The rise and spread of point-of-service plans and their variations is a primary example. This, Karpinski says, has had the added benefit of helping the industry defuse reform, pointing out that it's not so hot an issue as it once was.
But Smith says the policy and political discussions would be headed the wrong way if Congress aggressively pursues two key components of the Clinton program: expansion of health plan liability and coverage mandates. Increased costs would reverse trends to expand coverage, according to AAHP, which cites calculations showing that each 1 percent increase in premium results in 300,000 people losing coverage. "I hope," Smith adds, "we're not going to undo the progress we have made."
No bureaucracy
Costs indeed are important. Most observers say it was the massive cost of the Clinton proposal — or at least its perceived cost — that, more than anything else, took the wind out of it. Part and parcel with that was the specter of a new bureaucracy and the creation of a seven-member National Health Board (appointed by the president) to monitor state compliance and the functioning of proposed "health alliances." Those alliances were to be run by the states as regional purchasing groups, to collect and distribute premiums, certify health plans and offer them to consumers, assure that average premiums grew no faster than federally set limits, and negotiate with doctors and hospitals to set fees for services provided outside HMOs.
In addition, the Clinton proposal, analysts argue, attempted to make use of the employer-based insurance benefit system, familiar to workers for decades, to try to help achieve universal health coverage. The plan was to require virtually all companies, other than extremely small employers, to provide coverage to their workers. In exchange, employers would have been given tax credits and assistance in forming health alliances, which in theory would have pooled purchasing power and resulted in lower premium costs to help the smaller employers meet the coverage mandate. That strategy failed.
"It's been abandoned," Rosen says. "It's certainly not on the political radar screen now." He thinks corporate wrath over the plan's employer mandates proved fatal to the Clinton proposal.
Not from a regulatory standpoint, anyway. But there's no doubt that the concept of private employer alliances took on something of a life of its own; since 1994, several dozen employer groups with varying degrees of cohesion have sprung up in metropolitan markets. Some, such as the Pacific Business Group on Health (whose membership is limited to some of the largest companies in California and Arizona) and the Houston Healthcare Purchasing Organization (which serves 35 large employers but also 3,000 smaller ones) not only do the buying, but place emphasis on "value purchasing," stressing a cost-quality equation. Others, such as the Washington Business Group on Health and the Central Florida Health Care Coalition, do not negotiate or buy health benefits, but strive to educate member businesses about quality initiatives and how to weave them into purchasing decisions.
Meanwhile, the political approach now appears to be to encourage states to do more to provide coverage to the uninsured through various, perhaps insidious, incentives, starting with children — politically, a difficult thing to oppose. No doubt, that's more palatable to the electorate than "demanding that the private sector pay up," as Rosen characterizes the administration's earlier approach.
There's no question that Hillary Clinton, perhaps the chief architect of the health alliances concept, was the lightning rod for the demise of health care reform. But Republican Rep. John Cooksey of Louisiana, an ophthalmologist, says that Hillary Clinton deserves credit for getting many of the issues into play, and that Mrs. Clinton is as responsible as anyone for what's happening in Congress now on health care.
"I don't think of myself as a politician, and my medical diagnosis would be that Congress suffers from a gastrointestinal disorder — lack of guts," the former Air Force flight surgeon says.
Cooksey credits the Clinton proposal with "creating a framework to allow health care delivery to evolve," but says the effort foundered because Hillary Clinton failed to bring the various health care interests together to support universal health care coverage. "A lot of her problem was the approach that she used," he says. "She didn't include the people involved in health care, but did include the bureaucrats."
What is needed to foster expansion of health care coverage, Cooksey argues, are tax credits that would encourage individuals to buy coverage. Cooksey would allow Medicaid recipients to buy into the system to retain coverage when their incomes increase to the point that they are no longer eligible for Medicaid, and he proposes tax credits to encourage that. In addition, he favors tax credits for individuals, the self-employed, and small businesses to help them buy insurance coverage. Whether that will come to pass may depend on the makeup of the new Congress in January. Current House Ways and Means Committee Chairman Bill Archer, a Texas Republican, doesn't particularly like tax credits.
Karpinski sees tax provisions to help the self-employed, small business owners and part-time workers eventually gaining support in Congress as a means to help make health care coverage more affordable, and thus reduce the number of uninsured — the real genesis of Clinton's 1993 plan. "Over time, I think you will see a continued effort to find solutions that work for some of these people."
Indeed, important components of the "ill-fated" Clinton proposal may soon come to fruition in the next administration. Karpinski, who worked on the star-crossed bipartisan Medicare reform effort that ended earlier this year, says one key component of the Clinton initiative — prescription drug benefits — eventually will see the light of day.
"Medicare and Medicaid are going to continue to be looked at, particularly with an aging baby boomer population. It's not a debate over if you should have it, but how to structure it — and how to do that without weakening the system."
Cooksey, too, believes changes to the Medicare program will take shape — mostly likely, along the lines of the Breaux-Thomas legislation that evolved from the work of a bipartisan blue-ribbon commission. That panel's effort could have succeeded, he argues, if the Clinton appointees to the panel had provided the votes for the 11-4 split needed to approve a reform plan.
But for all the political rhetoric that seems to stall health care legislation year after year, Karpinski sees the logjam breaking in the not-too-distant future. "I think everyone agrees we need to have some sort of medical privacy legislation, and there's support for managed care reform, but the details are holding that up," he says. "But we don't have massive differences between Republicans and Democrats on whether we should have some of these things."
And while differences do remain, the greater consensus on the inevitability of those things arguably can be traced back to issues raised by the 1993 Clinton plan. The question remains, however, whether Congress will — or can — create a new health care model for the nation; and if so, when that will happen. "There is no one in Washington smart enough to write a health care plan that will solve everybody's problem," Cooksey comments. "A government-run health care plan will be a poorly run plan, and will only empower the politicians. But if you have a plan where individuals get to make some choices, people can take more responsibility about their health care decisions, and we can have better health care for everyone." Cooksey says, however, that "career politicians don't want to give the power to the people. They want them to come up and genuflect to them."
And that, he believes, may have been another factor in the failure of the Clinton health plan — that it "disempowered the politicians."
When Cooksey talks about choices for people, he means tax credits to allow them to purchase the type of plan they want. This idea may be folded into any effort to renew the law providing for medical savings accounts, which will expire on Dec. 31. Or — and this is getting close to a direct-contribution system, which a small but growing number of people envision as the future of health care — if Congress wants to find a model for restructuring health care, he says it's already there, in the form of the Federal Employees Health Benefits Program. "It's a wonderful plan. Ask your postman if he likes his health plan," says Cooksey, who's quick to add that he's not under that plan himself.
States as laboratories
What may be overlooked in analyzing the effect of the Clinton initiative is what has happened away from Washington. "You get further along if you look at what has happened at the state level," says HIAA's Rosen. "Some of the basic provisions of the plan, like improving public health, portability of health insurance coverage, and expanding public and private coverage, have occurred."
Those efforts, coupled with state initiatives on patient protection and coverage, can be attributed in part to Clinton's stress on health care issues, Rosen believes.
Significantly, Texas has been a leader in those proposals — although Bush irritated physicians in his home state by vetoing a bill aimed at preventing HMO interference with doctors' treatment of patients. He did support a subsequent similar measure.
Clearly, states have been laboratories for health care reform, experimenting with pieces of the Clinton plan. No fewer than 4 wrestled with the question of universal coverage this year, and 11 looked at expanding prescription drug coverage for the elderly. Last year, 30 contemplated various forms of managed care reform.
When that local-level action is coupled with a feeling that Congress is still in wheel-spinning mode on a number of health care issues — Medicare, patient-rights legislation, and proposals for reducing the number of the uninsured have been debated and fought over during the current and previous sessions, but no headway is expected this session — you have populist grist for the campaign trail. Gore has made health care a centerpiece of his campaign, forcing Bush to address an issue that he otherwise had been content to play down– his state's aggressive record notwithstanding. Both candidates agree, however, that a prescription drug benefit is desired by a large group of their elderly constituents — and so it would appear that eventually some form of Medicare prescription drug benefit will be enacted. This, too, would fulfill one of the elements of the Clinton health care proposal.
But for all the campaign promises, Cooksey says it's not realistic to expect any major changes right away. "Will we do it? Since Hillary Clinton failed, everyone's been scared to take it up."
It also appears that the public doesn't expect comprehensive change, and surveys suggest that Americans are generally satisfied with the quality of care they're receiving. But they do want to assure benefits (particularly prescription drugs) for themselves and aging parents and grandparents.
The Clinton administration will be able to claim a legacy of health care issue actions, although the extent of, and credit for, those changes will be argued. It will be up to the next Congress and the next president to continue or redirect that reshaping.
The experience of the current administration shows that change will be evolutionary, not revolutionary.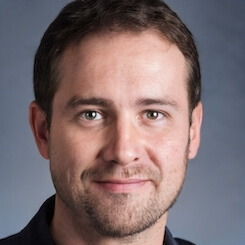 Paul Lendner ist ein praktizierender Experte im Bereich Gesundheit, Medizin und Fitness. Er schreibt bereits seit über 5 Jahren für das Managed Care Mag. Mit seinen Artikeln, die einen einzigartigen Expertenstatus nachweisen, liefert er unseren Lesern nicht nur Mehrwert, sondern auch Hilfestellung bei ihren Problemen.