Health plans concerned about the cost of pharmacy benefits might want to look at potential effects of prescription drug reimportation — formulary issues and legal questions, to name two — even if full implementation is a while off.
It's fair to say that the 106th Congress will never be known for its decisiveness in the health care realm. To the consternation of some and the delight of others, issue after issue became mired in partisan quicksand: Medicare reform, HMO liability, the Patients Bill of Rights, restoration of Balanced Budget Act funding cuts, a prescription drug benefit in Medicare, collective bargaining for providers — the list goes on. Acting on many of these would have forced Congress to take on some entrenched lobbies — pharmaceutical companies and insurers among them.
So it is worthy of mention that something — prescription drug reimportation — became law, albeit in a left-handed way: as an attachment to an agriculture appropriations bill. A widely held belief is that reimportation was an easy way for Congress to deal with a political hot potato — prescription drug prices — and save the tough stuff for another day. "Congress has to go home and say, 'We did something,'" Alixe Glen Mattingly, then-senior vice president for the Pharmaceutical Research and Manufacturers Association (PhRMA), told a group of health plan medical directors in California in September. "They have to hold up one trophy, and Medicare drug benefits are too complicated to deal with [before the end of the session]."
The issue survived despite fierce opposition from PhRMA and doubts from the Food and Drug Administration. On the other end, the National Community Pharmacists Association, which represents independent pharmacies, and some consumer groups kept needling Congress. The health plan industry was uncharacteristically silent throughout.
If the law does what its backers say it will — reduce the nation's collective prescription drug expense — wouldn't it figure that health plans would take an interest in it? Clive Riddle, who once ran Tenet Healthcare's California HMO and is now president of Managed Care On-Line, says they do.
"Health plans see an opportunity for savings, but the view is that those savings will be incremental, not radical," he says. "Many, though, are just in a wait-and-see mode."
MCOs are skeptical, he says, because a lot of ground must be covered before a reimportation program can take effect. Regulations could take two years or more to forge, with such issues as product tracking, testing, and labeling; foreign export laws; and liability to be settled along the way. Moreover, there is a deep suspicion among many observers that the pharmaceutical industry got enough leeway in the final bill to allow it to prevent effective implementation. "If I was a major manufacturer, I'd see an awful lot of opportunity in the law to create barriers and delays," says Patrick McKercher, Ph.D., director of the newly established Center for Medication Use, Policy, and Economics at the University of Michigan College of Pharmacy.
Still, health plans should start to formulate a strategy for this now, says Terry Gaffney, a lawyer with the Winston-Salem, N.C., firm of Womble, Carlyle, Sandridge, & Rice. "If I'm an MCO, I want to start thinking how I can use this bill to improve the cost and quality of my prescription benefit."
Largely symbolic?
President Clinton signed the bill on Oct. 30, after it sailed through the House and Senate on 340–75 and 86–8 votes respectively — but not before he accused Republican legislators in the House of emasculating it. Vermont Independent Rep. Bernie Sanders, an early champion of reimportation, similarly lamented that the final legislation was full of "loopholes that will prevent us from accomplishing our goal: lower prescription drug costs."
The consumer-centric issue of drug prices drove reimportation through Congress, but for health plans, price plus increased consumption is a double whammy. The Segal Co., a New York-based benefits consultant, estimates that health plans will experience a near-20-percent increase in pharmacy benefit costs next year. Insurers are passing that expense along, sending some employers into sticker shock. Next year, health plan premiums are going up 12 percent, by Milliman & Robertson's estimates; 13 percent, according to Hewitt Associates.
Much has been made about pharmaceuticals' lower cost abroad — a realization burned into American consciences by footage showing busloads of elderly people traveling to Canada to fill prescriptions. Not surprisingly, some of reimportation's strongest supporters were legislators in border states where pressure to reduce drug prices is acute: Sanders and Sen. Jim Jeffords of Vermont, and Sens. Slade Gorton (Washington), Byron Dorgan (North Dakota), and Paul Wellstone (Minnesota).
What finally passed allows pharmacists and wholesalers to reimport FDA-approved prescription drugs from Australia, New Zealand, Japan, Canada, Israel, South Africa, Switzerland, and the 16 countries of the European Union. (Though grammatically incorrect because it implies that a product has been imported into the U.S. once already, reimported is industry jargon for U.S.-made products that are exported but returned to the U.S. for sale.) Reimporters must provide the FDA with detailed records that demonstrate where each batch of drugs has been and that each passes tests for authenticity and safety. Before allowing reimportation to begin, the Department of Health and Human Services must demonstrate to Congress that it poses no additional risk to public health, and that it will result in "significant" cost savings for consumers.
To John Rector, NCPA's general counsel, the final product doesn't look at all bad. For instance, he says, "There was not, in either the House or Senate bill, any provision that prohibited contractual arrangements that would allow opponents of reimportation to undermine the statute," he adds. "We're glad the conference committee added something to prevent that kind of conduct."
Independent pharmacies may stand to gain the most from reimportation. "Our people want the business back in our pharmacies. They don't want people going across the border or to rogue Internet sites to get prescription drugs," Rector says. He adds that corner drug stores' ability to acquire medications at lower prices may help them "participate more evenly in the third-party market. You'll see fewer exclusive networks with chain drug stores — our buying groups will be able to offer better deals to health plans and employers."
Fear and loathing
As the reimportation debate unfolded in Congress, a donnybrook ensued, with PhRMA leading the opposition. In an impressive display of star power and sheer political skill, PhRMA secured testimony from 11 former FDA commissioners who cautioned that reimportation would threaten public safety. David Kessler, commissioner under Presidents Bush and Clinton, said reimported drugs could be "subpotent, superpotent, impotent, or toxic." Donald Kennedy, who served under President Carter, admonished Congress for its timing: "If we lower safety standards when [prescription] use is rising and more pivotal to heath care, the effects on health and safety could be devastating."
Nikki Mehringer, quality control leader for Eli Lilly and Co., told the House Subcommittee on Oversight and Investigations on Oct. 3 that the existing pharmaceutical supply chain provides for accountability at each step. "If the pharmaceutical company no longer controls movement of materials between countries, there is the risk that the importer will not discern critical differences in products that may lead to confusion and safety issues."
Safety weighed on the minds of federal officials, too. FDA Commissioner Jane Henney warned the same committee that a reimportation program "would be totally unworkable without funding." U.S. Customs Service Commissioner Raymond Kelly added that counterfeit-drug seizures are up sharply, and that reimportation "has the potential to add to the volume that Customs has to deal with."
To Riddle, the safety argument has a familiar ring. "There was quite a bit of fuss about safety when generics became widely embraced in managed care plans," he recalls. "I see similarities to this."
Rector finds the pharmaceutical industry's exhortations about safety disingenuous. Rector notes that under the 1988 Prescription Drug Marketing Act, which gave manufacturers sole right to reimport their own products, drug companies brought almost $14 billion worth of prescription drug products back into the U.S. last year — nearly 20 percent of the market (see chart at end of story). "On one hand, they were trashing imported products, but on the other they're bringing them in ever-increasing numbers — including an 800-percent increase in imports from 1992 to '99 from Mexico, the country they disparaged the most."
Expressions of concern about safety are "smoke and mirrors anyway," he adds. "It's all about price."
Jeff Trewhitt, a PhRMA spokesman, says that the elderly and others who championed the issue as a way to reduce drug costs are missing the point. "Reimportation does not give you what most of these patients need: comprehensive coverage. Cheaper prices — if in fact they happen, and there's no guarantee of that — do not give you coverage." Using a hypothetical example of a heart drug that retails for $100 in the U.S., Trewhitt says that its reimported counterpart, at $60 to $75, would still be unaffordable for many elderly people. "The best way to resolve that is by expanding coverage under an improved Medicare program."
Implications for health plans
Some analysts have estimated that reimportation could cause drug prices to drop 30 to 40 percent, based on price spreads between the U.S. and other countries. Others say that estimate is highly optimistic, and is contingent on numerous factors.
For starters, it depends on what comes into the country. Because importers could bear the cost of compliance with the FDA's tracking and testing requirements, they would probably try to focus on importation of drugs that are easiest to test or that have sales volumes and price differentials large enough to make it worth the effort. But drug companies are expected to try to minimize the impact of that during the regulatory process. "In that regard, you might see generics more quickly reimported than patented property," says McKercher. "Pharmaceutical manufacturers are not going to fall on their swords for something that didn't already have exclusive market protection."
FDA requirements may be costly enough to make savings negligible. "The worst-case scenario," says McKercher, is that you create a whole new business of reimportation, the result being not a terrible amount of savings for consumers or employers." Watch the wholesalers, who could establish themselves as batch certifiers for prescription drugs, he says. "If you see them hire someone from one of the major pharmaceutical companies to set up a lab for testing, that would be a clue that wholesalers see this as a major business opportunity."
Just how any savings from reimportation would benefit health plans and purchasers remains to be seen, but Riddle says it would be easy to design a benefit around them. "A simple way is to do it the way we do it with generics. In many plans, you have a separate copayment for generics. To the degree you can classify drugs as reimported, you can add 'and reimported drugs' to 'generics.'"
You could, Gaffney agrees, but he adds that when doing so, plans should be careful not to open themselves up to liability should a reimported product prove to be adulterated.
"Will MCOs require members to obtain a reimported product when it's available," he wonders, "or will they give them incentives to obtain them? The insureds are going to want lower costs. To stay competitive, MCOs may say, 'We have to look at this, but perhaps the way to do it is to give our members a choice.' That might be plans' legal way out."
Where there may be real potential for health plans and employers to realize savings is in the area of mail-service pharmacy, according to Ed Kaplan, vice president of Segal's National Health Care Practice. "There's been an increased emphasis on mail order and coalition purchasing," he says. "If these buyers of medications can successfully reimport products, then we may have something."
But with the uncertainty surrounding the nature and length of the regulatory process to come, health plans aren't yet counting the dough. The Health Insurance Association of America and the Blue Cross Blue Shield Association told Managed Care that reimportation isn't on their radar screens. "It's so far away, it's like saying, 'In two years, there's going to be a fire in the building, so everybody line up single file,'" says Gaffney. "A lot of MCO execs are burdened by what they're doing next quarter, let alone two years from now."
Riddle offers a different take. He says a lot of plans want reimportation, but may not have much influence on its effect on their costs. "Plans don't always have full control over their formularies — they contract with pharmacy benefit managers that get rights over some of those things. Plans can encourage it, but depending on how far they've delegated the function, the PBMs are in control."
Reimportation appears to be of little interest to a major trade group representing PBMs. "It's hard to determine whether this will have a direct impact on us, because it's not clear how this is going to shake out," says Pat Donohoe, vice president for government affairs at the Pharmaceutical Care Management Association. In fact, PCMA will not seek a seat at FDA's rulemaking table.
No surprise there, says Riddle. "Pharmacy costs are the number one problem for health plans because these third parties, PBMs, are pretty much contracted on a fee-for-service basis. PBMs don't have the same incentives plans do to ratchet down costs," he says. And given PBMs' market share, that's not likely to change. "If you exclude Kaiser Permanente, which manages its own pharmacy benefit, more than 95 percent of plans use PBMs. If plans got serious about pulling it back in house, you might see PBMs shake things up."
PBMs might also be concerned about losing any rebates that they now negotiate privately with manufacturers but don't always share with payers.
Battles to come
PhRMA isn't so confident about reimportation getting off the ground, let alone in short order. "Based on what the FDA has said, it's going to take two years to develop the regulatory program," says PhRMA's Trewhitt. "In the third year, there will be a pilot program allowing limited reimportation. Then, in the fourth year, there would be full-scale reimportation.
"Lawmakers were not quite accurate when they implied to constituents that this was imminent. This is neither easy nor imminent."
One of the more serious problems the FDA faces, he points out, is funding. The agriculture bill gave the FDA $23 million in first-year funding, but no more. Internal FDA estimates suggest that it will require $90 million a year to sustain a complex reimportation program — an expense that Trewhitt says, "comes at a time when Congress has been slow to provide adequate funding to the FDA."
None of this talk surprises reimportation supporters. "I have no doubt that drug companies are searching for ways to thwart this," North Dakota's Dorgan said in the well of the Senate in October when passage was imminent. He pledged to close remaining loopholes that many observers feel could allow pharmaceutical companies to drain the spirit of the law. One area of contention allows drug makers to deny importers access to FDA-approved labels required for imports, giving them de facto veto power over what products come into the U.S.
That's a nonstarter, Trewhitt says. "That's not the way it's normally done anyway. If you look at repackagers in this country, medications are sold in massive amounts, and then repackagers break them down into units. When they repackage medications to be sold in retail pharmacies, they don't get the trademark label," he explains. "They either fire up the photocopier, or they retype the relevant information on the label. That's all you need."
NCPA's Rector — who, too, will be active in the rulemaking process — expects labeling and other issues to be resolved fairly. "The law was carefully crafted to prevent the kind of conduct that some speculate will be the outcome of this," he says. Still, Rector is keeping a wary eye on the pharmaceutical industry, while his other eye is trained on wholesalers, who also opposed reimportation.
"Oh, they're two peas in a pod, pharmaceutical companies and wholesalers," he says. "That was demonstrated during the debate on reimportation — you could see NWDA's [the National Wholesale Druggists' Association] lips moving but you could hear PhRMA's voice. All of a sudden, wholesalers discovered safety and repackaging issues."
Smaller wholesalers, Rector says, are eager to begin reimportation. But whether there will be any product to reimport is another matter, which probably will be addressed during the regulatory process.
"There could be a hesitation for pharmaceutical companies to do business in countries where you only get 20 cents on the dollar for your product," says McKercher. Recalling his previous life as a policy analyst for Upjohn, McKercher says he once asked his superiors, "Why do we even mess with Canada? It's only 7 percent of sales — we could walk away without hurting the bottom line."
Riddle says two issues of direct interest to health plans could surface. One, formulary development, could come up during the rulemaking process.
"Plans want control when studying the safety and efficacy of drugs," he says. "Any HHS regulation that pulls formulary control away from health plans is of great interest for two reasons: One, it may impede plans' ability to work reimported drugs into the mix, and two, it would be precedent-setting. If the government starts doing that, it could control formularies for domestic products, too."
The other issue, he says, would probably arise apart from the regulatory process: "Pharmaceutical companies will attack this with a state-by-state strategy. The law talks about what drugs can be reimported — it addresses the pharmaceutical industry, not health plans. Federal laws defer to states when regulating health plans. So a state could bar plans from offering a reimported drug. They're not saying a consumer can't buy it; all they'd be saying is that it can't be covered in a benefit plan."
Whether reimportation looks as if it will fly as its supporters intended, or is effectively stripped of any bite — or falls somewhere in between — will help to determine if and when health plans warm up to it. But for now, doubts persist. "The apathy about this legislation on Wall Street and with health plans tells me there are a lot of hurdles to clear," says McKercher.
Maybe, but smart health plans may be better off competitively just keeping a close eye on developments, says Gaffney — just in case. "There's no reason you can't start to get ready for this now."
Volume of reimported drugs to U.S., 1995–99
More than $13 billion in U.S.-made prescription drugs is already reimported for human consumption. Figures on left side of graph are by customs value, in billions of dollars.
Country (increase, 1998–99)
Mexico* (240.3%)
Israel (11.8%)
Austria (139.2%)
Netherlands (53.2%)
China* (22.2%)
Belgium (7.1%)
Sweden (31.2%)
Ireland (65.9%)
France (16.5%)
Canada (7.1%)
Italy (27.3%)
Switzerland (11.0%)
Japan (39.1%)
United Kingdom (36.5%)
Germany (11.1%)
* Private importers would not be allowed to bring prescription drugs into the U.S. from these countries under the reimportation law. Pharmaceutical manufacturers, which have authority to do so under the Prescription Drug Marketing Act of 1988, could continue.
---
Our most popular topics on Managedcaremag.com
---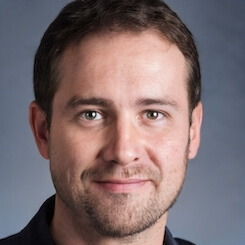 Paul Lendner ist ein praktizierender Experte im Bereich Gesundheit, Medizin und Fitness. Er schreibt bereits seit über 5 Jahren für das Managed Care Mag. Mit seinen Artikeln, die einen einzigartigen Expertenstatus nachweisen, liefert er unseren Lesern nicht nur Mehrwert, sondern auch Hilfestellung bei ihren Problemen.