MANAGED CARE 

December

 

2000

. ©2000 MediMedia USA
Washington Watch
The Health Care Financing Administration continues to be one of the most besieged agencies in the federal government. For months, providers have excoriated HCFA, frustrated over regulations, paperwork, and payment schedules. Now, providers are attacking the agency's rules for the prospective payment system (PPS) for hospital outpatient services.
HCFA, however, doesn't deserve to be the sole recipient of provider resentment, policy experts say. Direct a little of that venom at lawmakers on Capitol Hill, too, they say.
Gigi El-Bayoumi, M.D., associate professor of internal medicine at George Washington University Medical Center, who recently was called to serve as a neutral moderator between HCFA and "an angry audience" at a HCFA meeting on PPS regulations, says provider anger illustrates the need to depoliticize efforts to regulate health care, as well as the difficulties federal agencies face when trying to implement Congress's intentions.
The problem, though, is that "depoliticize" is an oxymoron in Washington.
Lest we forget, both major presidential candidates took on health care, making Medicare, prescription drugs, and other issues part of their campaigns. While health care wasn't a determining issue in this year's presidential election, prescription drugs, insurance coverage, and affordability clearly concerned voters.
A Health Insurance Association of America post-election survey shows voters were most interested in character issues, followed by Social Security and education. Next came health care and prescription drug costs.
When voters were asked to choose among five goals for changing the health care system, 30 percent listed "providing basic coverage for all Americans," while another 29 percent put "making health care more affordable" at the top of the list.
El-Bayoumi suggests that the current fight over HCFA's PPS regulations mirrors the larger problem of the federal government's exasperating way of dealing with health care issues. "Congress passes all kinds of laws, and HCFA does its best to implement them," El-Bayoumi says. That doesn't make it easy for HCFA, she says. "Health care should not be partisan — it should not be left up to political whims."
Many fronts
HCFA's struggle with the provider-based regulations is only one battle in a war in which there may be popular support for the goals, but not necessarily for the means used to reach them.
Look at the history of the PPS regulations, which were mandated by the Balanced Budget Act of 1996 and significantly change how hospitals are reimbursed for outpatient services under Medicare. The rules had been scheduled to take effect next month, about the same time a new administration would take over. However, as we saw with this year's presidential election, sometimes the process doesn't go the way you think it might.
HCFA published the final rule, "Prospective Payment System for Hospital Outpatient Services," April 7, proposing an Oct. 10 effective date. However, on Oct. 3, HCFA decided to delay the effective date of the provider-based regulations to "the first day of each provider's first cost-reporting period beginning on or after Jan. 10, 2001."
HCFA says the delay would allow time for "clarification of administrative, procedural, and technical issues relating to implementation." However, provider organizations aren't sure that sufficient clarification has been provided, and HCFA officials have appeared reluctant to discuss the matter.
Concerns over the regulations' provider-based designation rule were voiced this summer by a number of hospital groups and trade associations. Specific concerns reflected providers' state of confusion: Which entities must apply for provider-based status? Should inpatient departments that provide some outpatient services apply, for example? What happens if a provider should apply for provider-based status, but the application hasn't been processed by HCFA's deadline? Those answers still haven't been made clear, according to many provider groups.
Much confusion
Some of "the most troubling" criteria, say the hospital groups, relate to geographic location, with much confusion among providers about what data should be gathered to allow a hospital to demonstrate that it qualifies for provider-based status.
While the PPS regulations affect hospitals more directly than they affect physicians, the AMA also has expressed its uneasiness about them.
AMA spokesman Robert Mills says the association has provided HCFA with a number of comments on the proposed rules. The AMA expressed its opposition this summer to the use of ambulatory payment classifications (APCs) as a payment mechanism for hospital outpatient department services, arguing instead for a payment system based on individual services provided.
E. Ratcliffe Anderson Jr., M.D., the AMA's executive vice president, says the AMA supports Congress's and HCFA's stated goals of moving toward "an incentive-neutral, level playing field for outpatient services" across all "sites of service," including hospital outpatient departments.
However, Anderson says, the AMA "strongly opposes" use of APCs, arguing that any payment system based on bundles or groups of services can't achieve the level playing field being sought. Many hospitals already are struggling to maintain their financial solvency, he adds, and any new regulations should not worsen their problems. Many health care providers aren't convinced that's the case.
Contradictory laws
Unless a new, less partisan direction emerges in Congress, the PPS rules may be only one source of continuing provider frustration over federal health care regulation and policy.
HCFA, El-Bayoumi thinks, receives a great deal of undeserved criticism. "Laws are passed that can be very confusing and contradictory. HCFA officials are maligned quite unfairly, I think, because they're decent people, and their hearts are in the right place. What we need is to depoliticize federal regulations, if you will, and make them consistent."
To do that, an independent nonpartisan agency that can both make and implement decisions and regulations on health care is necessary, she says.
"We are in a crisis in terms of the medical establishment, particularly at teaching hospitals," she comments. "It costs a tremendous amount of money for training and compliance under these new regulations.
"The Balanced Budget Act slashed the amount of money coming to teaching hospitals, and if you don't have all your ducks in a row, you may not get reimbursed at all. We're so bogged down in paperwork.
"And," she asks, "where is the patient left in all of this?"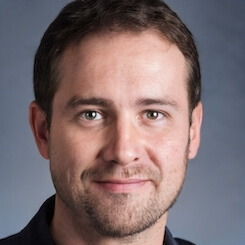 Paul Lendner ist ein praktizierender Experte im Bereich Gesundheit, Medizin und Fitness. Er schreibt bereits seit über 5 Jahren für das Managed Care Mag. Mit seinen Artikeln, die einen einzigartigen Expertenstatus nachweisen, liefert er unseren Lesern nicht nur Mehrwert, sondern auch Hilfestellung bei ihren Problemen.