Health plans and providers in Ohio's beleaguered Medicaid managed care program, OhioCare, welcomed its per-member, per-month payment increases of more than 25 percent over the last two years. The higher payments are, in part, linked to corresponding inflation-driven increases in the fee-for-service program, but many observers perceive the size of the increase as an attempt to stabilize OhioCare. Rate cuts totaling nearly 17 percent between 1994 and 1997, in conjunction with other factors, forced many plans to leave OhioCare or declare bankruptcy. In 1996, 15 plans participated; today, eight do.
"We think we've turned a corner," says OhioCare chief Cynthia Burnell. "The plans we have under contract are committed, and in general, seem to have good reputations with providers."
But so many plans have left that the number of counties in which OhioCare enrollment is mandatory has dropped from 10 to 4. OhioCare enrollment becomes voluntary when there is only one plan, as is the case in Columbus, Cincinnati, and Dayton. Where there are no plans, Medicaid reverts to fee-for-service.
How we got here
Ohio's retrenchment can be traced to the mid-1990s, when governors and legislatures responded to the Clinton health plan collapse by expanding coverage of low-income populations. The idea: Finance expansion with savings gained by applying managed care to Medicaid.
"A number of plans entered the Ohio market at that time," says Robert Hurley, Ph.D., associate professor of health administration at Virginia Commonwealth University. "It looked like there was excess supply, so the state decided it must be paying more than it had to. In part, ratcheting down rates was in response to the surprisingly high interest in participation."
Burnell says OhioCare's managed Medicaid plan payments were cut because they were higher than Medicaid fee-for-service rates on a per-member, per-month basis — a phenomenon inconsistent with federal regulations. Rates were later increased when, among other factors, a substantial number of enrollees found jobs and left the program. Those who remained generally had greater health care needs.
Hurley, who authored two studies on Medicaid managed care with Michael McCue for the Robert Wood Johnson Foundation, agrees with Burnell that some of the failed OhioCare plans may have been inadequately capitalized or poorly managed. He believes OhioCare was probably under pressure to award contracts because of the prevailing political momentum.
States that applied more stringent selection criteria to screen out weak plans ended up with fewer but stronger plans — each with greater volume. To illustrate the point, Hurley cites managed Medicaid programs in Indiana, Michigan, Missouri, New Jersey, Pennsylvania, and Wisconsin that he says "are doing pretty well."
A key ingredient for success in managed Medicaid appears to be collaboration between states and participating plans — along with the appropriate political support. Hurley says Wisconsin traditionally has cultivated long-term relationships with plans by paying rates close to the federal upper-payment limit, and by making changes to keep plans from leaving. The payoff is that Wisconsin can demonstrate that its Medicaid managed care enrollees are better off than those in fee-for-service Medicaid.
Average OhioCare managed care payments are now at an all-time high of $141.35 per member per month, 97.8 percent of the federal limit. However, increases can't turn back the clock. The marketplace today for Medicaid managed care is significantly different from what it was a few years ago. Providers are much more assertive in their demands, and medical inflation has become a significant factor.
"Ohio's engaged in kind of a remedial strategy to try to retrieve plans that left," says Hurley. "A lot of the less-reliable plans got into financial trouble and aren't coming back, and it's difficult to lure back the credible plans."
With 28 percent of the commercial business, United Healthcare is the biggest player in Ohio. United was OhioCare's biggest plan when it left in 1997. It has no plans to re-enter. "If we felt it was a viable business opportunity, we would consider it, but at this time we have other priorities," says G. David Shafer, president of United's central region.
Skepticism still pervasive
Medical Mutual of Ohio, a health insurer with 2 million commercial policyholders, has seen its share of the OhioCare market decline from 71,000 enrollees in 15 counties to 43,000 in two counties. Ron Rafal, Medical Mutual's executive vice president and chief financial officer, isn't optimistic about OhioCare's future.
"Nobody can make it work," says Rafal. "It's a lot better than it was, but rates are still inadequate. You've got to cover the cost of doing business, the cost of claims, and you have to make a couple of percentage points in terms of profit."
The largest OhioCare plan is happy to make "about 1 percent, maybe a little more," according to CareSource President and CEO Pam Morris. CareSource has 74,000 OhioCare enrollees, and is the sole Medicaid-only plan. Choosing the word carefully, she describes the current rate structure as "reasonable," but warns that the costs of the program's increasing reporting and administrative requirements are not adequately reflected in the rate-setting process.
While plans complain about thin margins, OhioCare providers, who have to negotiate their reimbursement with the plans, charge that plans are pocketing the extra money collected as a result of the rate hikes. That — and being stiffed for millions when three OhioCare plans failed in the mid-'90s — makes hospitals and physicians reluctant to contract with the plans.
"In effect, every dollar the state has put into increased rates has stayed with insurance companies that provide no real value, as far as we can tell," says Bill Ryan, vice president for government affairs at the Ohio Hospital Association and former state Medicaid director. "We've seen no documented proof that anything different is happening under Medicaid managed care than under fee-for-service."
For her part, Morris disagrees, saying nearly half of CareSource's overall rate increase went to providers, while one-sixth of it was ploughed into higher hospital reimbursement.
Ryan thinks the program ought to contract directly with hospitals for care management, or buy those care management services separately and pay providers on a fee-for-service basis. Nick Lashutka, deputy director of legislation for the Ohio State Medical Association, also wants to cut out the middleman with a form of primary care case management, under which the state bears the risk and a TPA processes claims.
Whether these are workable ideas remains to be seen, but the dialogue about alternatives to the capitated model of Medicaid managed care seems to be getting louder. As with commercial markets, one size does not always fit all. Maybe it's time for innovation in Medicaid (or, to use the emerging parlance, the publicly insured).
"We see some states beginning to move away from capitation to primary care case management," notes Diane Rowland, executive director of the Kaiser Commission on Medicaid and the Uninsured. "In part, that's because the adequacy of capitation rates in many areas has been a key challenge in trying to get health plans to participate. If you want a successful program, you have to pay a fairly high rate. Some states are going to try other models that allow them to use managed care but still keep costs low."
— Bob Carlson
---
Our most popular topics on Managedcaremag.com
---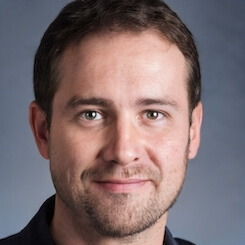 Paul Lendner ist ein praktizierender Experte im Bereich Gesundheit, Medizin und Fitness. Er schreibt bereits seit über 5 Jahren für das Managed Care Mag. Mit seinen Artikeln, die einen einzigartigen Expertenstatus nachweisen, liefert er unseren Lesern nicht nur Mehrwert, sondern auch Hilfestellung bei ihren Problemen.