HMOs place great stock in disease prevention, but some highly recommended services go uncovered. Plans and purchasers often don't agree on priorities.
Some 130 years ago, the Union Pacific Railroad stood out when it helped to complete the first transcontinental rail line — no small feat, accomplished through the sweat, toil, and dedication of 20,000 workers. Today, UP again stands out, in part because of its dedication to promoting the health of its 50,000 employees.
Again, no small feat. Start with a largely blue-collar work force that, 15 years ago, was "not very oriented toward health," as Dennis Richling, M.D., UP's medical director and assistant vice president for health services, puts it. Five years after establishing a health promotion program, UP was able to document a reduction in lifestyle-related health care costs of 1 percent per year.
Later, Richling wondered, "If we take out medical inflation, what does high-risk behavior translate to, in terms of long-term costs?" It was determined that smoking, lack of physical activity, poor nutrition, and alcoholism would add $100 million over 10 years to the railroad's health care costs (UP spent $382 million on health care in 1998). But if those 1-percent annual reductions could be maintained, $77 million in expenditures could be prevented.
UP thus made health promotion part of its business strategy, developing targeted programs to determine employees' risks for illnesses and other factors related to employee well-being. "In a 24-hour operation like a railroad, there are significant issues — fatigue and depression, for instance," says Richling. His staff is working on a risk-assessment tool to determine markers for these conditions and illnesses, as well as employees' readiness to accept help for behaviors that can induce them.
That kind of comprehensive approach to prevention necessitates clinical and behavioral interventions. But Richling doubts that most health plans are ready to cooperate with him on that level.
"The challenge for the plans is to get their vast physician networks — geographically diverse, independent contractors — to do the same thing overall," he says. "I think there's a way to go before they figure out how to implement that."
His point is not so much an indictment of health plans as it is an observation of the fractured nature of preventive care. Let there be no doubt: Managed care plans have done more to promote prevention than fee-for-service medicine ever did. But the health care community — physicians, plans, and purchasers — seems to lack a unified vision of what constitutes appropriate preventive care. And that's evident, in part, by what's covered and what's not.
The Second U.S. Preventive Services Task Force (USPSTF), building on the 1989 work of its predecessor group, authoritatively defined prevention in 1996. But for payers, health plans, and patients, its recommendations raise questions about the purpose and goals of health coverage; where coverage ends and personal responsibility begins; whether spending on prevention is focused on appropriate interventions; and which preventive services that don't save money — however well-intentioned — are cost-effective. Finding common ground on these issues can help to align perceptions of various preventive services, and help stakeholders develop a better understanding of their relative values.
Rigorous standards
Five years ago, the Second USPSTF released its recommendations for 70 groups of services commonly performed by primary care physicians: cancer screenings, immunizations, maternity care, and injury prevention among them. The 10 panelists, whose expertise spanned family and internal medicine, pediatrics, and obstetrics and gynecology, also addressed the clinician's role in advising patients to modify their risky health behaviors.
The task force's rigor was beyond dispute. After examining the evidence, it produced a 900-page report with 6,600 citations, reviewed by 700 peers, with letter grades assigned to each procedure (see box below). Services strongly supported by evidence earned an A; a B was given if evidence was not ironclad but persuasive. Interventions for which outcomes conflict or there was insufficient research were given a C, and those deemed ineffective, harmful, and thus not recommended, received a D or an E.
USPSTF recommendations: A sampler
For care of healthy people. Updates are due later this year.
Routine adult interventions (unless noted)
Grade
Blood pressure measurement for adults >20
A
Bone density test for osteoporosis in older women
C
Childhood immunizations
A
Chlamydia screening for high-risk females
B
Cholesterol measurement:
   Men age 35-65 and women age 45-65
B
   All people >65
C
Colorectal cancer screening:
   Annual fecal occult blood test/sigmoidoscopy
B
   Colonoscopy (expected to change this year)
C
ECG in healthy children, adolescents, young adults
D
Flu immunizations for adults >65
B
Hearing tests for older adults:
   Periodically asking about hearing
B
   Audiometric testing
C
HIV screening for high-risk adults
A
Home uterine monitoring during pregnancy:
   Normal pregnancies
D
   High-risk pregnancies
C
Nutritional counseling:
   Benefit of lower-fat diet
A
   Effectiveness of physician advice about diet
C
   Effectiveness of trained educators' advice
B
Pelvic exam, general female population
D
Physical activity counseling:
   Benefit of regular physical activity
A
   Effectiveness of physician advice
C
PSA test for prostate cancer
D
Screening mammograms:
   Age 50-69
A
   Age 40-49 or >70+
C
Smoking cessation counseling
A
Unintended pregnancy: counseling about contraceptive use
A
SOURCE: GUIDE TO CLINICAL PREVENTIVE SERVICES, SECOND EDITION, U.S. PREVENTIVE SERVICES TASK FORCE, 1996
The task force's emphasis on the importance of prevention left its mark on primary care practice.
"Prevention has been one of the major revolutions in the last 25 years of medical practice," says Harold C. Sox, M.D., the Joseph M. Huber Professor of Medicine and chairman of medicine at New Hampshire's Dartmouth-Hitchcock Medical Center. Sox was chairman of the Second USPSTF.
The task force's work strongly influences the National Committee for Quality Assurance, whose HEDIS dictates many HMOs' prevention activities. Most HEDIS screening measures mirror the USPSTF suggestions. For instance, the task force recommends routine chlamydia screenings for sexually active women and girls, but not the general population; similarly, HEDIS requires screenings for sexually active women ages 16 to 26. The task force gave its highest endorsement to screening mammograms for women ages 50 to 69, but demurred on 40- to 49-year-olds; HEDIS measures screenings for women 52 to 69.
The same can be said for what's not in HEDIS, such as the PSA screening; its many false positives for prostate cancer earned it a D from the USPSTF. "That's why it's not in HEDIS," says Margaret E. O'Kane, president of the NCQA.
"The task force has taken a solid line on endorsing only those things where the evidence is clear that there is a benefit. That isn't always true with guidelines," she continues. "So in the prevention area, it's the source we walk behind."
Cost-effectiveness analyses
Ron Goetzel, Ph.D., a vice president at the Medstat Group, agrees that the USPSTF "is the bible employers and MCOs ought to look at when making benefit-design decisions." But because the panel considered only clinical evidence and not cost-effectiveness, it doesn't help plans and employers pick services that give sufficient bang for the buck.
It's important to stress that prevention isn't necessarily effective if the goal is to reduce benefit expenditures; identifying a problem through early detection can lead to years of costly treatment. "Few clinical preventive services actually save benefit dollars," says Goetzel, "but many have the potential to reduce costs in other ways, such as productivity gains."
Some do save money. An American Journal of Public Health study documented a 14:1 return on investment for the MMR vaccine. In an ROI analysis Medstat did for General Motors, which offered on-site hypertension screenings, every $1 spent produced savings of $3.94 to $4.91, depending on the level of follow-up — and that didn't include reduced absenteeism or improved productivity.
Even where it doesn't yield up-front savings, "Prevention is a good value for the investment," asserts Ashley B. Coffield, president of Partnership for Prevention. This is a Washington-based not-for-profit group of employers, health plans, physicians, public health officials, and others with an interest in health promotion. "Prevention is a better value than some treatment services you can cover."
Allan Korn, M.D., chief medical officer for the Blue Cross Blue Shield Association, observes that treatment — which needs only to demonstrate safety and effectiveness — is not subject to the cost scrutiny preventive services are. "There's a belief that such services are discretionary, not medically necessary," he says. "But what's the financial return on chemotherapy? What's the return on hospice care? There's inconsistency in how purchasers approach these issues, and therefore, inconsistency in how much responsibility we think patients should assume for these services."
Perhaps it's that perception — prevention's no good if it doesn't save money — that leads to an apparently wide range in coverage for USPSTF recommendations. Partnership worked with consultant William M. Mercer to document employer-sponsored plans' coverage of USPSTF recommendations (see page 38). The bottom line, it says: Employers are not getting the best value for their prevention dollars.
According to Partnership, roughly 9 in 10 employer-sponsored plans in 1997 covered physical exams, well-baby care, and mammography for women 50 and older. No arguments there. But the same was true for mammograms for women ages 40 to 49 — which got a C from the USPSTF. As for the PSA test (remember that D?), 76 percent of plans covered it.
Now turn the equation around. "The real tragedy would be where the science is good, based on a thorough literature review, and the task force makes a strong recommendation but we don't have coverage for it," says Herbert F. Young, M.D., director of the Scientific Activities Division of the American Academy of Family Practitioners and AAFP's liaison to the USPSTF.
You don't have to search far. Thirty-four percent of plans covered chlamydia screenings. Smoking-cessation counseling, a universally endorsed intervention and a no-brainer as far as the USPSTF was concerned, was covered by only 22 percent of plans.
Don't look at us, say health plans. "Large employers pay a lot of lip service to prevention and wellness, but at the end of the day, most don't want to pay for preventive services, such as weight loss," says Bernard Mansheim, M.D., chief medical officer for Coventry Health Care. "Most prevention results in long-term improvements, but in a society that seems to value short-term benefits, it's difficult to get people interested in promoting wellness."
In 1994, the U.S. Office of Disease Prevention and Health Promotion was charged with determining how much it would cost to implement the full set of USPSTF recommendations. It concluded that adherence would cost $84 a year for women, and $52 for men. In terms of premiums (again, 1994 dollars), such coverage would add $5.29 per person with single coverage, and $14.67 per family.
Peeling back the numbers
To be sure, managed care companies — despite having become "bogged down in the sickness-care business," as Mansheim puts it — see prevention as a foundation of their being. Mansheim says Coventry, for instance, makes "a full-bore effort to identify people who have not gotten preventive services and go after them." For Coventry, the effort has paid off in terms of higher HEDIS scores; its share of members who got recommended routine colorectal cancer screenings, for instance, improved from 82 percent in 1998 to 93.7 percent last year.
But the suggestion in the Partnership survey that health plans are not committing resources to appropriate preventive services generates a discussion about what's in fashion, what's feasible for plans to do, and what they should be expected to do.
Part of the discrepancy between coverage rates and the USPSTF recommendations can be traced to competitive pressures. A 1998 University of California-Berkeley study found that every HMO in the state covered annual cholesterol screenings for all members, rather than sticking to the task force's age and gender recommendations. The implication is that if HMO Y offers screenings, HMO Z should, too, to be competitive.
Political mandates don't help. In Illinois, health plans are required to cover PSA tests for black men 40 and older, and all men age 50 and up — despite shaky evidence for and increased morbidity associated with the test. Medicare covers annual PSA tests for men and mammography for women ages 40 to 49 — meaning Medicare HMOs must, too.
Then there's demand. Sox, a former president of the American College of Physicians-American Society of Internal Medicine, thinks the increase in awareness and knowledge about prevention may leave people with a sense of entitlement. "A major driver of health care costs is pressure by patients on doctors to do things that either don't have solid evidence or have a small effect," he says. "Perhaps the focus on prevention has raised public expectations and indirectly contributes to pressure to do things that may have little or no effect."
And where is that pressure coming from? Many of those interviewed point to the media.
Coffield, for instance, notes that NBC's Today is promoting awareness of colorectal cancer screening and encouraging viewers to get routine colonoscopies — as opposed to sigmoidoscopy and fecal occult blood tests, as recommended by the USPSTF. As a result, doctors and plans are being inundated with requests for colonoscopies. "People don't feel they're getting the gold standard if they are given a sigmoidoscopy," she says.
Daniel B. Wolfson, president and CEO of the Alliance of Community Health Plans, which represents 22 not-for-profit plans, thinks this is where MCOs should have a dialogue with their physicians and say, "Here are our guidelines for preventive health services, and here's how we can improve delivery rates. A good plan will give providers feedback about relative performance and want to motivate physicians to do better."
The PSA test provides a good example of how that dialogue should go. "Every plan in our group covers PSA testing, but has protocols for it," says Wolfson. "That should prompt a dialogue between a physician and a patient about the relative merits of the test when deciding how to proceed."
Young, at AAFP, agrees with Wolfson about the informed patient. "Our academy has a policy that says we should counsel male patients 50 and older about known harms and uncertain benefits of PSA testing. But I'm not sure we would say that a patient who after having been counseled still has such a fear of prostate cancer that he wants a PSA test, should be denied it for lack of reimbursement."
Counseling services
The USPSTF made recommendations for counseling for 11 conditions, including unhealthy behaviors, injury prevention, and unintended pregnancy. In its report, the task force was unambiguous about the value of counseling: "Prevention, as it relates to such risk factors as smoking, physical activity, poor nutrition, alcohol and other drug abuse, and inadequate attention to safety precautions, holds greater promise for improving overall health than … routine screening for early disease."
The task force argued that personal behavior is a legitimate clinical issue, comparing safety-belt use to chest radiographs. About 3.5 million Americans a year are hurt and 40,000 are killed in motor vehicle accidents. Advising patients to buckle up, it said, costs little, doesn't harm anyone, and could save lives. There is little evidence, however, that radiographs — which add costs — improve outcomes.
But with scant proof that physician counseling actually motivates asymptomatic people to take self-responsibility, the task force split its counseling recommendations. Most got A's for "efficacy of risk reduction" — the theoretical benefit of the intervention. But "effectiveness of counseling" — whether a person followed through on the doctor's advice — often netted C's. For nutrition, effectiveness of counseling by "specially trained educators" got a B. This suggests that in some cases, patients should be referred to people who are well trained in behavioral change — in this instance, a dietician.
As the Partnership report indicates, coverage for such special services is low. "Counseling by physicians simply hasn't been studied enough," Sox says, alluding to those C's for effectiveness of counseling. "But health plans treat 'no evidence' as 'evidence it doesn't work,' and refuse to cover it."
Insurers see it differently.
"Lots of things are intuitively obvious, but empirically not true," says Korn, of the Blue Cross Blue Shield Association. "Suppose the evidence says counseling is a good idea. If so, what is the role of the insurer? Or is there an element of getting your act together, modifying behavior, and doing something that is properly considered personal responsibility?"
The difference in opinion brings to mind the Pacific Business Group on Health's 1992 attempt to hold California HMOs responsible for all USPSTF recommendations. Health plans "questioned the cost-effectiveness of counseling, argued over who would provide it and how often it should be done, and expressed concern over ability to measure its provision," Helen Halpin Schauffler, Ph.D., wrote in Health Affairs. Part of plans' hesitation, she speculated, may have stemmed from fear of "perverse incentives if plans were held accountable for members' health behavior."
To help the effectiveness of counseling, many argue, it should be packaged with medical treatment. To Richling, the integration makes sense.
"Our number-one cost increase in pharmaceuticals is antidepressants. They're dispensed by primary care physicians without a lot of understanding of how they have to be joined with behavioral services as an essential part of treatment. If you look at programs that achieve good reductions in lifestyle-related risk, you get a quick understanding that this has to be a comprehensive approach."
Prospects for clarity
There are some indications that employers and health plans may soon view prevention in new ways. Medstat's Goetzel sees an awakening in "about 50 leading-edge employers who get it." They're the ones, he says, "who understand that health and productivity of their work forces are related. It's natural for them to say to health plans, 'I'd be willing to pay you more to manage my health better, if it has a positive effect on productivity. In the long run, that's going to have a greater impact than my efforts to cut expenses, negotiate deeper discounts, or put in more policing in the form of UR.'"
Coverage of preventive services
Percentage of employer-sponsored plans (all types) that offered coverage in 1997 for:
Mammograms, women age >50
91%
Mammograms, women age 40-49
89%
Periodic physical exams
89%
Well-baby care
88%
Child immunizations
82%
PSA test for prostate cancer
76%
Colorectal cancer screening
72%
Adolescent immunizations
71%
Influenza vaccination
57%
Oral contraceptives
45%
Chlamydia screening
34%
Nutrition/physical activity counseling
27%
Smoking cessation drugs/devices
23%
Smoking cessation counseling
22%
SOURCE: PARTNERSHIP FOR PREVENTION, FROM WILLIAM M. MERCER NATIONAL SURVEY OF EMPLOYER-SPONSORED HEALTH PLANS
A paper due this summer in the American Journal of Preventive Medicine may facilitate discussions between plans and employers. With support from the CDC and HCFA, Partnership for Prevention developed a scoring system for various USPSTF recommendations. Partnership considered the clinically preventable burden and cost-effectiveness of the interventions, then ranked each service.
"This will give people a sense of where to increase delivery rates first," says Coffield. "With these rankings, you really can have an impact on population health and get a good return on investment."
ACHP's Wolfson says the list will be valuable to employers and plans that want to prioritize all those A's in the USPSTF guide. "If I'm a health plan and want to know where to put dollars for improvement, I'll want to find out my level of performance, see how far I am off the standard, then see where that service is on the list. That's a very important tool."
The same issues apply to medical specialty societies when allocating CME dollars and planning messages to members. Korn thinks the report will be useful to medical societies and boards that certify the competence and expertise of clinicians.
In the area of policy, the Third USPSTF is expected to issue its first screening recommendations this month. Later, it will clarify the counseling recommendations — which may spark new and constructive dialogue. In addition, O'Kane says it may be appropriate for HEDIS to lead plans toward counseling as well.
Is it an HMO's place to ask about smoke detectors in the house? "I don't know why not, frankly," she says. "It's good business to encourage people to do things that are good for their health. It sends a message, 'We care about you.'"
"If I were to say that, the immediate response would be, 'Yeah, you just want to save money," says Korn. "Nobody would pay attention. Insurers are not trusted. Practicing physicians must be engaged in this discussion. They're the most trusted communicators our insured members have."
Persuading people to get preventive services is another problem. Mansheim says that despite health plans' efforts to "cajole members to see their doctors," few people do. "In our case, we've reduced barriers so members have access to prevention, including counseling, for almost no copayment. It comes down to personal responsibility."
Coffield's suggestion: Realign copayment structures to encourage preventive care. "Eliminate copayments for preventive services. If a doctor makes a referral for mammography, there should be no out-of-pocket cost to the woman. If someone goes in for a wellness visit, no out-of-pocket cost."
Richling thinks the evolving discussion of appropriate preventive care creates enormous opportunities for everyone — especially physicians.
"The new economy will require a different kind of worker than what we've had. The blue-collar worker who just did what he was told is not what we'll need to be successful. Our blue-collar workers are going to have to become knowledge workers.
"To get people like that," he continues, "we need a different level of health. We have to think about health not as about care, but peak functioning. Physicians have an opportunity to improve patients' performance by integrating physical and emotional well-being and improved quality of life."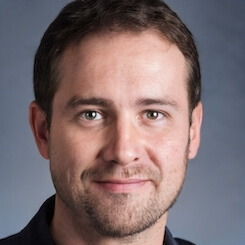 Paul Lendner ist ein praktizierender Experte im Bereich Gesundheit, Medizin und Fitness. Er schreibt bereits seit über 5 Jahren für das Managed Care Mag. Mit seinen Artikeln, die einen einzigartigen Expertenstatus nachweisen, liefert er unseren Lesern nicht nur Mehrwert, sondern auch Hilfestellung bei ihren Problemen.