On Jan. 4, 2001, HCFA issued a final rule governing the Stark federal antireferral law. Actually, HCFA issued a final rule — Part 1. HCFA intends to finalize Stark in two phases. Part 2 will be issued sometime after the 90-day comment period for Part 1 lapses — perhaps as long as a year to 18 months afterward. So Stark, to this day, remains very much a work-in-progress.
The effective date for Part 1, itself, is still a year away. Nevertheless, final rule Part 1 is a step in the right direction, providing sorely needed clarification to a law in dire need of it. Part 1 primarily addresses two areas of Stark — the definitions and those exceptions that apply to permitted referrals within a medical practice. Part 2 will address the remaining Stark exceptions.
Application of law
The Stark Law, you should know, generally prohibits physicians from referring Medicare patients for certain designated health services to entities with which the physician (or immediate family members) has a financial relationship (i.e., self-referring), and it prohibits the entity from billing Medicare for services provided pursuant to such prohibited referral.
The "financial relationship" that a physician might have with an entity can come in many forms: through his/her ownership of an interest in the entity, through employment (i.e., the "entity" can be the doctor's own group practice) or independent contract with the entity, or some other contractual relationship with the entity. A typical example might be a physician's part ownership of a laboratory facility to which he refers a patient. Or, instead, perhaps the physician is the medical director of the lab to which he refers a patient. Or, the physician leases space, as landlord, to the lab.
The designated health services covered by Stark include (but are not limited to) clinical laboratory tests, radiology and other imaging (e.g., MRIs and ultrasounds), chemotherapy and other infused drugs, physical and occupational therapy, durable medical equipment, prosthetics, home health, and all inpatient and outpatient hospital services.
So, then, the Stark Law does not apply under any one or more of the following circumstances:
the referred patient is not covered by Medicare; or
the physician does not have a financial relationship with the referring entity; or
the physician is not referring a patient for designated health services.
In fact, the Stark Law is, and pretty much has been, limited in scope. The confusion and ambiguity that for some time have plagued the health care industry with respect to Stark center on the various definitions and exceptions to the law. The final rule is intended to clarify the law as much as anything else. Part 1 is certainly a step in that direction.
Part 1 clarifies that physician compensation for services provided to beneficiaries under risk-sharing arrangements with managed care organizations is protected. Such compensation was potentially problematic, again due to the breadth and vagueness of the definitions.
Unfortunately, while the term "managed care organization" goes undefined, this exception probably applies to compensation payments to physicians from traditional insurance companies and HMOs as well as compensation arrangements between physicians and IPAs and other integrated delivery systems.
The following services are among those confirmed to be excluded from Stark or exempted from the definition of designated health services:
post-cataract glasses and contact lenses;
nuclear medicine procedures;
Medicare paid screening mammograms, Pap, and other female reproductive cancer screening tests;
colorectal cancer tests;
blood-glucose monitors for diabetes patients (if the patient is provided with a self-management protocol);
Medicare-paid flu, hepatitis B, and pneumoccal vaccines; and
crutches, canes, walkers, and foldable wheelchairs that are provided in the office by a physician to enable the patient to move about or to leave the office (and provided that the physician has procured certification as a durable medical equipment supplier).
The full list of included and excluded services is in the Federal Register.
Exceptions
Part 1 also clarifies and/or relaxes several requirements relating to the "group practice" exception.
First, it clarifies that the term "group" means two or more physician-members with no minimum on the number of owners. Many had interpreted the proposed regulations as requiring a minimum of two owners.
Second, it relaxes the supervision requirement. Under the proposed regulations, designated health services provided within a group practice could have qualified for protection under Stark only if "directly" supervised by a physician member of the group.
The requirement of "direct" supervision has been replaced by the requirement that supervision need comply only with Medicare's supervision requirements for billing.
Medicare requirements vary depending on the service provided, with direct supervision being the strictest of requirements. This will have the effect of decreasing the standard of supervision required for many designated health services.
Third, it allows supervision to be performed by an independent contractor with the group, which was prohibited by the proposed regulations.
The "in-office ancillary services" exception is clarified to apply to situations in which ancillary services are:
provided in the same building where the physician or group usually provides general clinical services,
general clinical services that substantially represent the full range of that physician's or group's services, and
not the primary reason that a patient comes into contact with the physician or group. (An example is the orthopedic group that offers on-premises physical therapy services to its patients but doesn't market physical therapy to the general public.)
An explicit exception has been created for "indirect compensation arrangements." Therefore, in their compensation arrangements, physicians may receive (productivity) credit for the non-Medicare tests that they order and (productivity) credit for the professional component of Medicare reimbursed tests — such as interpretation of X-ray or ultrasound — although not the technical component.
This is important, as many physician compensation arrangements are tied directly to productivity. Previously, receiving credit for even the professional component of Medicare reimbursed tests was potentially violative of the law.
Although Part 1 generally clarifies portions of the Stark Law, it introduces new ambiguities as well. Part 2 will address its own areas of the law and respond to comments from the public with respect to Part 1. Many comments will undoubtedly focus on remaining uncertainties. When all is said and done, this important law may be quite comprehensible. Imagine that. Bring on Part 2!
Mark D. Abruzzo, J.D., specializes in health care law at the Berwyn, Pa.-based law firm of Wade, Goldstein, Landau & Abruzzo.
---
Our most popular topics on Managedcaremag.com
---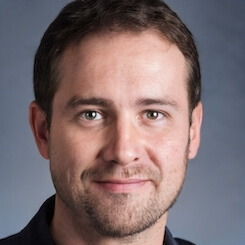 Paul Lendner ist ein praktizierender Experte im Bereich Gesundheit, Medizin und Fitness. Er schreibt bereits seit über 5 Jahren für das Managed Care Mag. Mit seinen Artikeln, die einen einzigartigen Expertenstatus nachweisen, liefert er unseren Lesern nicht nur Mehrwert, sondern auch Hilfestellung bei ihren Problemen.