Despite a movement to ban mandatory use of these physicians, their numbers and influence are rising as their roles become better understood.
For several days last spring, it became unseasonably hot in Florida. The temperature soared after a group of physicians were fired by Blue Cross/Blue Shield's HMO, Health Options. They suspected they were dropped because they refused to entrust their patients to hospitalists — doctors who act as the physician of record for the hospitalized patient of another physician, and who return the care of the patient to the other physician after the patient is discharged. The HMO said that wasn't the case, but provided no reason for termination in its letters to the doctors. Nevertheless, amidst the ensuing outcry, the doctors were immediately reinstated after meeting with a regional medical director for the insurer.
Legislative front
By coincidence, a bill to prevent HMOs from mandating the use of hospitalists was moving through the Florida legislature at the same time, and it was signed by the governor on June 8.
Similar legislation is before the Texas legislature right now and has been proposed in Massachusetts and Rhode Island. Are these legal maneuverings the beginning of a movement against hospitalists?
Robert M. Wachter, M.D., thinks not. As president of the National Association of Inpatient Physicians (NAIP) — indeed, as the coiner of the word hospitalist (in a 1996 article in the New England Journal of Medicine) — he's in a position to know. Founded in 1997, the NAIP now counts about 2,000 members, a substantial percentage of the nation's 4,000-plus hospitalists. They numbered half of that just a few years ago.
High demand
Today, demand for hospitalists is such that they merit their own heading in the classified section of the Journal. Hospitalists are drawn primarily from the ranks of general internists (74 percent, according to a survey conducted by Timothy H. Hoff, Ph.D., et al., published in the Archives of Internal Medicine on March 26, 2001).
During a recent four-week period, listings for hospitalists accounted for 14 percent of all ads under the internal medicine headings in the Journal's classified advertising section.
Long used in Great Britain and Canada, hospitalists began appearing with increasing frequency in the United States during the past decade or so. Before Wachter's term became common usage, they were known variously as inpatient managers or hospital rounders, and they gained prominence in regions with heavy managed care penetration, such as California and Minnesota. However, hospitalists are not a creation of managed care, according to John R. Nelson, M.D., a cofounder and past president of the NAIP.
For example, in the late 1960s a group of pediatricians in Atlanta observed that each doctor had a lot of office patients on a given day but only one or two patients in the hospital.
All the doctors nevertheless went to the hospital every day, "tripping over each other at the hospital entrance," Nelson says. Realizing the inefficiency of their ways, they designated one of their number to act on behalf of the whole group for their hospitalized patients.
"It had nothing to do with managed care," Nelson maintains, pointing out that most hospitalist services originate in this fashion — with physicians themselves. "Hospitalists are filling a vacuum. It's not that MCOs are forcing hospitalists on primary care physicians, but that doctors are demanding them.
"I suspect one reason some states are considering legislation prohibiting mandatory referrals to hospitalists is that it's popular for legislators to give the appearance that they're beating up on HMOs on behalf of constituents. The marketplace has, with only a few exceptions, prevented HMOs from following through with any plans to implement a mandatory hospitalist program."
While there may be little need to pass a law against mandatory referrals, most legislators would vote for such a bill just because it would make them appear to be doing wonderful things for constituents.
"It's hard for me to imagine any legislator voting against it," says Nelson.
Physicians' desires
A practicing hospitalist for 13 years (he started out as a "specialist in in-hospital medicine"), Nelson frequently acts as a consultant for organizations that want to institute a hospitalist service. A few years ago, fearful administrators seeking Nelson's services would say, "Don't make our doctors angry!" but now they urge him to come quickly to address the attending physicians' desires.
Much of the negative reaction to hospitalists comes from primary care doctors who are required to use them. Wachter says some misguided efforts by MCOs to mandate the use of hospitalists have occurred sporadically over the past four or five years, often engendering a legislative response. Although MCOs' proposals for mandatory use of hospitalists are infrequent, they are always egregious, he says.
"MCOs have been trying to develop hospitalist programs because they're convinced that good things will happen," Wachter says. "But then they send a heavy-handed letter to their primary care physicians telling them that use of hospitalists will be mandatory, and the doctors appropriately go up in arms and enlist the aid of their local medical societies.
"When the NAIP talks to legislators, they realize they've heard about cases in isolation that sound horrible. But legislating against hospitalists really is no more logical than legislating against cardiovascular specialists. Today the theoretical notion of having one doctor to oversee all aspects of a patient's care, both inpatient and outpatient, is neither possible nor desirable."
That's partly because few patients truly have the coveted long-term relationship with a primary care physician. Because of a mobile work force within a mobile society, people change physicians when they move to a new town or a new job, since a change in health insurers often dictates a change in physicians.
When a long-term relationship between patient and physician does exist, the primary care doctor can provide valuable input into important hospital decisions, such as initiating palliative care.
"A ton of care"
However, no matter how well meaning the primary care physician may be, Wachter says, logistics preclude the physician's efficient supervision of inpatient care. "Patients are in the hospital today because they need a ton of care," Wachter says. Quite often, the primary care physician simply cannot be there when critical decisions need to be made.
"Thirty or 40 years ago, a primary care physician might have had 10 or 15 patients in the hospital at one time. There was little technology to deal with then, and length of stay was no big deal. Primary care physicians were in the hospital for nearly half the day. Today, the doctor has only one patient in the hospital, and a hundred things are happening during the day because the timeline is compressed. There's a big difference between now and 1970 — it's a completely different world."
The handoff
Thus, Wachter readily agrees that one of the chief objections initially raised by primary care doctors about hospitalists is true: They do disrupt the continuity of care by creating an inpatient-outpatient handoff. However, discontinuity has always been part of hospital care, he argues, and effective hospitalists work to bridge the inpatient-outpatient divide and often improve continuity for the patient within a hospital stay as well.
"In the traditional system, your primary care physician sees you at 7 a.m., and then you're seen by 40 different people after that, none of whom is your doctor," says Wachter. "There's no one there the rest of the day to coordinate your care. Your primary care physician is back in his office, and during the weekend his partner comes to see you."
Nelson points out that when a primary care physician tells a longtime patient that gallbladder surgery seems necessary, the patient doesn't say, "I don't know any gallbladder surgeons, but I've known you for years and want you to do the operation." Instead, the patient says, in effect, "OK, if I need to have my gallbladder removed, send me to a complete stranger — but make sure it's a stranger who removes gallbladders all the time."
Eventually, Nelson says, patients may become likely to say to their primary care doctor, "'So I need to be in the hospital? Well, I don't know who should be my doctor in the hospital, but be sure to send me to somebody who cares for sick people in the hospital all the time.' That patient will be just as delighted to see a hospitalist for inpatient medical care as to see a surgeon for gallbladder removal."
When first confronted with the prospect of using hospitalists, many primary care physicians experience real angst about abandoning patients. When primary care physicians are surveyed, Wachter says, often "One third say that they will use hospitalists, one third adopt a wait-and-see attitude, and one third say, 'Over my dead body!'"
Initially, Wachter says, some primary care physicians worried that hospitalists would steal their patients, and specialists feared that they'd lose their chance to be consulted for complex cases. Eventually, he says, between one half and two thirds of primary care physicians warm up to hospitalists. Doctors who resisted the idea five years ago have seen that theft of patients hasn't been a problem.
"If the HMOs would just support hospitalist practice without requiring anyone to refer, through contracts or heavy-handed reimbursement incentives," Nelson says, "then referrals to hospitalists would probably go up enough to delight any HMO bean counter." Most HMOs have, in fact, adopted this approach, he says.
Gaining respect
For their part, hospitalists initially worried that they'd be viewed as super-residents. However, they've proven to be central to the function of a hospital, Wachter says, working every minute with nurses and other health care professionals — and gaining respect and credibility all the while.
"A hospitalist works at the interface of acuity and generalism," Wachter says. "There's always more to learn. In a single day, a hospitalist might see patients with pneumonia, GI bleed, and stroke — all real needs in real time. So hospitalists are putting their clinical skills to use. There's little bureaucracy, because things move too fast to tolerate that. Hospitalists are the glue that holds everything together."
Because the emerging specialty is so young, most of the discussion about hospitalists, pro and con, has been conducted with anecdotes, but a body of evidence is being developed.
A survey of hospitalists recently published in Archives of Internal Medicine bolsters the argument that no meaningful backlash against hospitalists has materialized.
The respondents reported a high degree of job satisfaction, a low rate of "burn-out," and an inclination to remain a hospitalist for years to come. (See charts below.) That's hardly the response you'd expect from a group of doctors subjected on a regular basis to chilling glares from their colleagues and curses from their patients. Especially telling is the fact that 82 percent of the respondents said they feel properly recognized by patients and their families for their work.
Two recent studies published in the American Journal of Medicine and Archives of Internal Medicine suggest that physicians' attitudes toward hospitalists tend to be more positive than not. In a nationwide survey of nonhospitalist internists, only 28 percent of the respondents thought patients would prefer to receive care from a hospitalist — but 51 percent thought patients might receive better care from hospitalists, and 47 percent thought hospitalists might provide more cost-effective care.
In a study of primary care doctors in California who had experience with hospitalists, 85 percent thought hospitalists increased or did not affect the overall quality of patient care, and 64 percent thought patient satisfaction was unchanged or increased (what the patients themselves think hasn't been determined).
More than half agreed that hospitalists reduced patients' length of stay, with neutral or beneficial impact on the quality of care. Primary care doctors who blamed hospitalists for a loss of income were less likely to regard the effect of hospitalists on quality of care or patient satisfaction as beneficial or neutral. No surprise there.
The study also showed that in systems where the use of hospitalists is voluntary, hospitalists are viewed favorably if they decrease primary care physicians' workload without decreasing their income. No surprise there, either.
The most troubling part of the study was the finding that about one third of primary care physicians said the quality of the physician-patient relationship deteriorates when hospitalists are used.
Important tool
Wachter thinks improved communication may be the key to preserving the physician-patient relationship when hospitalists are involved. In his day job, Wachter is an associate professor of medicine and epidemiology and associate chairman of the department of medicine at the University of California at San Francisco.
He's also chief of the medical service at UCSF's 520-bed Moffitt-Long Hospitals, where he directs a 17-person hospitalist program, the largest academic group in the United States.
There, he and his colleagues have learned that improved communication between hospitalists and primary care doctors is an important tool for addressing the discontinuity of care.
Communication works both ways: The hospitalists fax daily hospital progress notes to the primary care doctors, but, in a well-functioning system, the primary care physician tells the hospitalists about the matters beyond their ken — the patient's values, life story, and desires relating to end-of-life care.
Communication between physicians and patients is critical, too. If a patient is to accept and trust a hospitalist, an "absolutely critical" conversation must occur between the primary care physician and the patient. The patient must be told something like, "Dr. Jones is a specialist who will take care of you while you're in the hospital, but I haven't forgotten you and won't abandon you."
At this point, it's unlikely that managed care or any other part of the health care system will abandon hospitalists. Ill-advised attempts by some MCOs to require their use may have elicited a small backlash that's been magnified by a few vocal critics, Nelson says, but the reality is that hospitalists are becoming as entrenched and valued as their counterparts in emergency medicine.
"Doctors themselves are asking for the introduction of hospitalist services," says Nelson, "and it's happening."
Further reading
Auerbach AD, Nelson EA, Lindenauer PK, Pantilat SZ, Katz PP, Wachter RM. Physician attitudes toward and prevalence of the hospitalist model of care: results of a national survey. Am J Med. 2000;109:648–653.
Fernandez A, Grumbach K, Goitein L, Vranizan K, Osmond DH, Bindman AB. Friend or foe? How primary care physicians perceive hospitalists. Arch Intern Med. 2000;160:2902–2908.
Hackner D, Tu G, Braunstein GD, Ault M, Weingarten S, Mohsenifar Z. The value of a hospitalist service. Efficient care for the aging population? Chest. 2001;119:580–596.
Hoff TH, Whitcomb WF, Williams K, Nelson JR, Cheesman RA. Characteristics and work experiences of hospitalists in the United States. Arch Intern Med. 2001;161:851–858.
Wachter RM, Goldman L. The emerging role of "hospitalists" in the American health care system. N Engl J Med. 1996;335:514–517.
Wachter RM. An introduction to the hospitalist model. Ann Intern Med. 1999;130:338–342.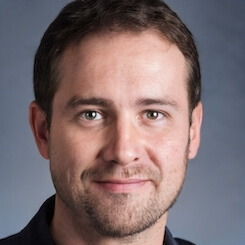 Paul Lendner ist ein praktizierender Experte im Bereich Gesundheit, Medizin und Fitness. Er schreibt bereits seit über 5 Jahren für das Managed Care Mag. Mit seinen Artikeln, die einen einzigartigen Expertenstatus nachweisen, liefert er unseren Lesern nicht nur Mehrwert, sondern auch Hilfestellung bei ihren Problemen.