MANAGED CARE 

May

 

2001

. ©MediMedia USA
True, the rest of the country doesn't always follow California's lead. But you'd probably be right if you viewed the California Public Employees' Retirement System's April deal with eight HMOs as an omen. Long considered a bellwether, CalPERS is the nation's largest public pension fund. Its health contracts for 2001, worth $2.3 billion, cover 1.2 million state employees, retirees, and dependents.
CalPERS got health plans' attention when it rejected all 10 first-round bids for 2002 in February. According to CalPERS, the plans' proposed rate increases ranged from 5.5 to 41 percent, which CalPERS board president William Crist described as "not justified." He then said that only the seven best bids would be considered in a second round of bidding.
In March, CalPERS said that about a third — $148.5 million — had been shaved off the initial bid increases of $418 million. Rob Feckner, chairman of the health benefits committee, said staff analysis showed that another $143 million could be saved by increasing copayments.
The remaining contenders were Blue Shield, Health Plan of the Redwoods, Kaiser Permanente, Maxicare, PacifiCare, Universal Care, and one new plan, Western Health Advantage. Health Net's second-round bid initially was disqualified but later reinstated.
Aetna U.S. Healthcare, Lifeguard, and Cigna, which together had served close to 100,000 members, were dropped after ranking at the bottom of CalPERS' four-part scoring system, which evaluates quality/customer service, demographic risk, cost, and administration.
In the end, CalPERS and the eight HMOs settled on a 6 percent overall premium increase. Copayments for office visits doubled from $5 to $10, and a three-tier prescription drug plan was instituted. These are the first changes in copayments in CalPERS' benefit design since 1993.
About 60 percent of CalPERS enrollees are covered by collective bargaining agreements, which makes benefit changes — an obvious target — an unlikely option. One survey also indicated that members prefer higher copayments to higher premiums.
The CalPERS experience reflects significant national trends, such as rising medical costs (including higher prescription drug costs), higher premiums, and how some of those increases are being shifted to consumers.
There is also an argument to be made that the so-called "underwriting cycle" has come full circle from the days of flat premiums, and that managed care organizations need to increase their revenues before the economy cools.
Defining value is key
However, if you stopped here, you'd be missing an even more profound development.
"The national implications are that many large purchasers, like CalPERS, will be looking increasingly not just at next year's rates, but at how sustainable the system is in terms of delivering value in 2005 and 2010," says Peter Lee, president and CEO of the Pacific Business Group on Health (PBGH). "That is the real issue raised by CalPERS's actions."
Now that premiums are rising, purchasers are again asking what they're getting for the extra money. Lee contends that the value proposition, usually expressed as quality over cost, is not demonstrated well by health plans today. He expects the CalPERS story — Show me the value! — to be repeated in upcoming negotiations between the PBGH Negotiating Alliance and health plans in California, and between other employer purchasing coalitions and health plans around the country.
CalPERS belongs to PBGH, but not to its negotiating alliance, and thus negotiates directly with health plans. While it didn't get as much press as the dickering over rates, long-term value was, and remains, central to CalPERS's strategic planning.
"It's clear that HMOs, particularly California HMOs, which delegate so much responsibility to providers, are not spending a lot of effort to develop care management and disease management protocols," says Allen Feezor, CalPERS's assistant executive officer for health. "If managed care is going to save money from here on, it's going to have to do it the old-fashioned way — earn it, by actually managing the care."
If health plans don't step up to the plate, Feezor is prepared to recommend contracting directly with entities that can improve care management, especially for costly conditions such as congestive heart failure, asthma, and diabetes.
In Feezor's view, investing directly in care management is the most viable strategic option for private purchasers over the next 5 to 10 years. He doesn't hold out much hope for tweaking the current system, which he calls "death by incrementalism," nor is he sanguine about a defined-contribution approach.
Feezor's vision may become reality sooner rather than later. When it rejected the first round of bids in February, CalPERS announced it may pursue direct contracting with health systems, medical groups, e-health companies, and disease management outfits.
Cue from private sector
Bruce Bradley, director of managed care plans for General Motors, says he faces the same concerns as CalPERS in making affordable, high-quality health care available to its 1.25 million beneficiaries. The auto maker is the largest private-sector purchaser of health care, and contracts with 134 HMOs nationwide.
GM's strategy is to help health care vendors improve their product. Bradley calls it "supplier development." He estimates that waste accounts for as much as 30 percent of health care costs. In its "lean implementation" workshops, GM shares much of what it learned in the '70s and '80s about quality and process improvement with hospitals and health plans. Bradley says the workshops have achieved operating-cost savings of up to 40 percent in ERs, ORs, claims processing, and admissions.
HMOs are encouraged to participate in GM's "best practices" workshops on disease management, appropriate prescribing, and tobacco cessation. As a founding member of the Leapfrog Group, GM also includes that group's recommendations on computerized physician-order entry, evidence-based hospital referral, and the referral process in its quality initiatives.
Costs are weighed equally with quality measures, such as HEDIS. The highest-ranking plans cost employees substantially less than lesser-performing ones. "Employees have a financial incentive to enroll in higher-quality health plans," says Bradley. "Our goal is to realign our portfolio of plans to have the best ones. That means getting rid of some poor performers, but also adding good plans."
That's a strategy that only the largest employers were once thought capable of, but times are changing. Increasingly, corporate members of almost all of the nation's 86 purchasing coalitions are recording their plans' performance data on a comprehensive, standardized request for information. Purchasers submit completed RFIs (requests for information) to the National Business Coalition on Health, which helps purchasers compare individual plan performance with national benchmarks.
Feezor maintains that greater value can be achieved only by developing long-term relationships with better-quality vendors, and by holding them to increasingly higher standards. But if health plans don't want the business, Feezor and other purchasers know there are plenty of health systems, medical groups, e-health companies and disease management companies that do.
Bob Carlson
---
Our most popular topics on Managedcaremag.com
---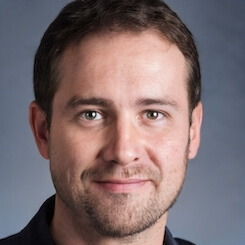 Paul Lendner ist ein praktizierender Experte im Bereich Gesundheit, Medizin und Fitness. Er schreibt bereits seit über 5 Jahren für das Managed Care Mag. Mit seinen Artikeln, die einen einzigartigen Expertenstatus nachweisen, liefert er unseren Lesern nicht nur Mehrwert, sondern auch Hilfestellung bei ihren Problemen.