CLINICAL PROTOCOLS
It's there on the Web, highly convenient. What keeps physicians away?
Clinical practice guidelines — many of them competing and conflicting — have flooded medical practice along with the rise of evidence-based medicine. Before the late 1990s, if you wanted to study or compare guidelines for any medical condition, you had to contact individual guideline developers to obtain a copy, then perform your own side-by-side analysis to determine which, if any, you wanted to follow.
Then, in 1998, the National Guideline Clearinghouse («http://www.guideline.gov») was launched — to much fanfare. You probably know all about the clearinghouse, a comprehensive database of clinical practice guidelines and related documents produced by the Department of Health and Human Services' Agency for Healthcare Research and Quality in partnership with the AMA and the American Association of Health Plans.
The issue, then, isn't what you know about it. The issue is, why aren't physicians using it more?
"We've gone from 10,000 visits to about 33,000 visits per week," says Jean Slutsky, P.A., the clearinghouse's project officer at AHRQ. "Those physicians who know about us are very pleased, but we've penetrated only the tip of the market's iceberg."
Quick review
True, there's still no substitute for thoughtful analysis and an individual approach to medicine, but this online tool can help you sift through nearly a thousand clinical practice guidelines with just a few mouse clicks.
Neither the clearinghouse nor its sponsors endorse specific guidelines. The site does, however, offer objective summaries and factual comparisons of the guidelines it contains. To be included, all guidelines must:
Meet the Institute of Medicine's definition: "Clinical practice guidelines are systematically developed statements to assist practitioner and patient decisions about appropriate health care for specific clinical circumstances."
Have been developed under the auspices of an established entity.
Include documentation that the developer reviewed all relevant peer-reviewed literature.
Have been developed, reviewed, or revised within the last five years.
The clearinghouse's ability to make vast amounts of information accessible to clinicians is unquestionably its biggest asset. "Previously, guidelines were published in such a huge variety of sources that they just weren't accessible or available for side-by-side comparison," says Herbert Young, M.D., director of the scientific activities division at the American Academy of Family Physicians.
Young believes that being able to perform side-by-side guideline comparisons presents physicians with a valuable opportunity to hone their diagnostic and treatment regimens.
"Typically, guidelines' weakest points are connecting evidence to the recommendation," he says. "There can be a major leap between what the evidence lays out and what guidelines suggest. That's why it's important to see how the developer obtained information and developed the guideline."
Slutsky notes that, like all good tools, it is designed to be used according to personal preference. "Physicians can use the clearinghouse in a way that complements what they already know or want to know. A cardiologist might check to see whether he should refer an arthritic patient to a rheumatologist," she says. "That cardiologist may later pull up the American College of Cardiology's guidelines to check compatibility with his own practice."
Bruce Cunningham, D.O., a family practitioner in Woodbury, Minn., sees this flexibility as a plus. "I wouldn't surf the clearinghouse for common conditions, but I could see myself using it if I was doing research for a presentation or had a patient with a condition I don't often see," he says.
Not all rosy
So why the apparent hesitancy on the part of physicians? Many doctors either perceive the clearinghouse to be too time-consuming to use — or simply unnecessary.
"Physicians — particularly specialists — tend to regard most highly the guidelines issued by their own professional societies," says Vincenza Snow, M.D., senior medical associate for scientific policy at the American College of Physicians-American Society for Internal Medicine.
Eric Gertner, M.D., M.P.H., an Allentown, Pa., internist, agrees. "When I have a guideline question, I go to the ACP-ASIM web site, which is bookmarked on my computer," he says. "Would the clearinghouse offer me more? Probably, but ACP-ASIM is where I've always turned for information."
There are perceptions that consulting the clearinghouse will overburden physicians' schedules or require them to change their routines.
"We docs tend to have an attitude of 'What have you done for me lately?' when it comes to our time," says Gertner. "There's also the question of which guideline to follow if there are competing ones. Many doctors feel they don't have time to wade through multiple guidelines on the same subject. It takes more effort to absorb a guideline than to keep treating the way you've always done."
Slutsky is quick to point out, however, that the clearinghouse's highest use rate occurs during workday hours. "Despite the perception and what they may say, many physicians clearly do consult the clearinghouse between seeing patients," she says.
The last — and possibly thorniest — obstacle to widespread use of the clearinghouse is philosophical. Many physicians distrust guidelines because they associate them with the dreaded "cookbook medicine," which, critics say, reduces physicians to automatons who follow lists of mindless protocols.
"Many physicians still have an underlying hostility toward guidelines, especially if they're issued by a managed care organization," says the ACP-ASIM's Snow. "Guidelines that are issued by people who aren't deemed to be academically outstanding don't get taken seriously, either."
Too prescriptive?
According to Gertner, there also is a widespread perception among physicians that guidelines are too prescriptive. "Physicians think that, if they follow a guideline, there won't be much room for them to bring in their own expertise," he says.
This is a familiar argument to Slutsky. "The clearinghouse contains four guidelines for treating pharyngitis, and we don't endorse one guideline over another, so the practitioner's judgment comes into play as much as when using any other resource," she counters.
Young is eager to debunk the cookbook myth. "We've always been given cookbooks of a sort, from medical school professors to textbooks to journals. The difference is that well-done guidelines are not just the opinion of one or a few people," he says. "Guidelines can help us bring more science to each of the clinical decisions we make."
As with so much in life, value and utility are in the eye of the beholder or, in this case, the user.
The National Guideline Clearinghouse is undeniably a vast repository of information, but where it seems to fall short is in persuading would-be users of its value. Yet thousands of physicians who have been willing to put aside preconceived notions and experiment with their practice style have found much to assist them.
---
Our most popular topics on Managedcaremag.com
---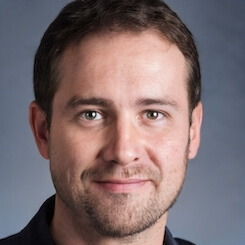 Paul Lendner ist ein praktizierender Experte im Bereich Gesundheit, Medizin und Fitness. Er schreibt bereits seit über 5 Jahren für das Managed Care Mag. Mit seinen Artikeln, die einen einzigartigen Expertenstatus nachweisen, liefert er unseren Lesern nicht nur Mehrwert, sondern auch Hilfestellung bei ihren Problemen.