HOPE and CURE trials find that significant reductions in major cardiovascular events are associated with ramipril and clopidogrel therapies.
Results from large-scale clinical trials of two agents prescribed for patients at high risk of cardiovascular events suggest benefits with broad implications for managed care. Wide use of either drug, according to experts at the American College of Cardiology's 50th Annual Scientific Session, could prevent expensive or life-threatening subsequent heart attacks, strokes, or surgical procedures.
The first trial was a cost-effectiveness analysis of HOPE (Heart Outcomes Prevention Evaluation) trial results with ramipril (Altace), an ACE inhibitor. In HOPE, 9,541 patients in 267 centers were randomized to up to 10 milligrams per day of ramipril or placebo. An additional 9,540 were randomized to 400 immunizing units (IU) of vitamin E or placebo. All were followed for 4 to 6 years.
These patients were at risk for future problems (see inset). According to lead investigator Salim Yusuf, M.D., Ph.D., of McMaster University in Ontario, there was a 22 percent reduction in the primary composite endpoint of heart attack, stroke and cardiovascular death for ramipril, but no benefits for vitamin E compared with placebo. Taken separately, reductions for cardiovascular death (25 percent), myocardial infarction (20 percent), and stroke (32 percent) were significant in favor of ramipril. Need for revascularization or hospitalization was reduced, and the incidence of heart failure was lower. Among diabetics, reductions in the primary endpoint and in mortality were greater. "There is clear evidence for separate benefits among the young, the old, in men and women, in those with and without hypertension or coronary artery disease, and in people with histories of cerebrovascular disease [either TIA or strokes]," Yusuf says. An estimated 5 percent of the U.S. population would be eligible for treatment with ramipril.
"The results, I think, are of enormous clinical and public health importance," says HOPE co-chair Peter Sleight, M.D., professor emeritus at University of Oxford. "The number of people you need to treat over a four-and-a-half year period to reduce one of these significant events is only six. If you treat a thousand individuals over this period, you will reduce about 170 events with ramipril."
In a cost-effectiveness analysis by Iqbal S. Malik, M.D., of London's Hammresmith Hospital, investigators estimated the cost per life-year gained of ramipril therapy over five years and with lifetime therapy. Net cost of the therapy was the savings made from reduced health care needs subtracted from the cost of drug treatment. The estimated cost for treatment was $1 per day for 10 milligrams of ramipril. To help determine cost efficacy, the HOPE trial population's mortality rate was measured, and determined to be 2.44 percent per year overall (1.5 percent per year for low-, 4.5 percent for medium-, and 7 percent for high-risk groups.
Cost efficacy for ramipril therapy was $20,100 per life-year saved at 5 years, and $6,100 per life-year for lifetime treatment ($32,800 and $8,300 with discounting, respectively). Lifetime cost efficacy for low-, medium-, and high-risk groups was $11,000, $1,000, and $1,400 per life-year, respectively. The figure generally considered acceptable per life-year saved with medical therapy is $50,000 or less.
"Ramipril offers a cost-effective treatment for patients with proven vascular disease or diabetes mellitus plus an additional risk factor," says Malik, adding that lifetime therapy remains cost-effective even for patients whose risk is lower.
The second trial suggesting substantial benefits from chronic therapy was CURE (Clopidogrel in Unstable angina to prevent Recurrent ischemic Events). Yusuf, principal investigator, says that despite current treatments, 6 to 8 percent of those with acute coronary syndromes (ACS) have new MIs and cardiovascular death within 2 years.
CURE was a randomized, placebo-controlled, double-blind trial of 12,562 patients with ACS or MI at 482 clinical centers (see inset). Patients received either placebo or clopidogrel (Plavix, 300 milligrams immediately followed by 75 milligrams once daily) for three months to one year (mean nine months) on top of standard therapy, including aspirin. The primary outcome measure was the combination of cardiovascular death, MI, or stroke.
For that measure, there were significant reductions with clopidogrel (9.5 percent, compared with 11.5 percent for placebo). The death/MI/stroke rates diverged early, with a visible trend on the first day and a highly significant difference by day 30. The therapy "works for aggressive or conservative management, with heparin, and with lipid-lowering therapy," Yusuf says.
These reductions, however, came with an increased risk of major bleeding, occurring within 30 days in 2 percent of clopidogrel patients and 1.6 percent of placebo patients — 1 such event for every 10 thousand patients treated for one month.
The benefits, Yusuf concludes, are clinically important. Treating 1,000 patients for nine months, he estimates, prevents 28 vascular events and requires transfusions in four patients. Extrapolating further, Yusuf says that among the 1.5 million heart attacks annually in the U.S., a third are minor and nonfatal, though there are 1.5 million patients with unstable angina, bringing the total clopidogrel-eligible population to about 2 million. Treating members of this group, he says, would reduce their 250,000 major vascular events by one fifth.
Prominent experts were quick to recognize the importance of the CURE findings. Ron Waksman, M.D., an interventional cardiologist from Washington (D.C.) Hospital Center, commented, "It may change the whole management of patients after ACS. Here you have a very potent, simple therapy. It applies to a very large population of patients."
In perspective
Some experts were concerned about the increased bleeding risk, and suggested that patients on chronic clopidogrel therapy might need to discontinue taking it and therefore delay emergency bypass surgery. Others, however, minimize the risks; interventional cardiologist Jeffrey Moses, M.D., of Lenox Hill Hospital in New York, says "the price you pay for the benefit is a higher transfusion rate." He predicts that long-term use of clopidogrel will become standard in high-risk patients, including those with large thrombin or plaque burdens, unstable angina, and in post-bypass patients or those with peripheral vascular disease.
Managed care organizations' coverage of the two products is generally solid, according MediMedia Information Technologies (MMIT), whose InfoScan Formulary Database tracks formulary trends. Using HMOs and point-of-service plans as a general indicator, ramipril (as of May 8) had attained "approved" status by 46 percent of the 1,061 HMO formularies and 47 percent of the 127 POS formularies MMIT tracks, with 46 and 41 percent of formularies, respectively, reporting various degrees of access. Only 8 percent of HMOs and 12 percent of POS plans specifically do not list and do not cover the drug. For clopidogrel, approval status is considerably higher — 73 percent among HMOs and 89 percent among POS plans; only 16 HMOs and one POS plan specifically deny coverage.
The results do not answer the question whether high-risk patients need to be on clopidogrel therapy indefinitely. "It's an obvious consideration, says Spencer King III, M.D., of Cardiology of Georgia. "Many high-risk patients remain so forever, so it could be something you take chronically, like a beta blocker. In some high-risk patients, I have told them to take it and have not told them to stop."
Walter Alexander is a veteran medical writer. He lives in New York City.
HOPE trial participants
Mean age 66 years
Evidence of coronary artery disease: 81%
Prior MI: 53%
Prior stroke or TIA: 11%
Diabetes: 38%
Hypertension: 47%
Hypercholesterolemia: 66%
CURE trial participants
Male: 62%
Unstable angina: 75%
MI without ST elevation: 25%
Abnormal ECGs: 94%
---
Our most popular topics on Managedcaremag.com
---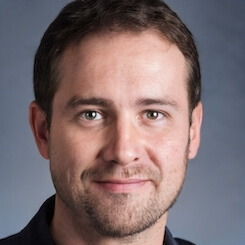 Paul Lendner ist ein praktizierender Experte im Bereich Gesundheit, Medizin und Fitness. Er schreibt bereits seit über 5 Jahren für das Managed Care Mag. Mit seinen Artikeln, die einen einzigartigen Expertenstatus nachweisen, liefert er unseren Lesern nicht nur Mehrwert, sondern auch Hilfestellung bei ihren Problemen.