"What we've got here is a failure to communicate," says Strother Martin as the captain in Cool Hand Luke. He's talking about the prisoner Luke, played by Paul Newman — but he could just as well be explaining why it's so hard for physicians to get their claims paid. According to the National Conference of State Legislatures, 42 states have laws requiring insurers to pay clean claims promptly, or face penalties. In most states, "promptly" means 45 days, but in some it's 15. At least 10 states have different standards for electronic and paper claims.
Enforcement strategies also vary. Georgia fined HMOs $1.5 million in the third quarter of 1999 for violations. Texas established a slow-pay ombudsman in the department of insurance two months ago. Last September, California Gov. Gray Davis strengthened existing laws by raising the penalty on unpaid claims from 10 to 15 percent per annum.
But so far, there's little evidence that prompt payment laws have done more than focus attention on the problem.
"We try to invoke prompt-pay laws on behalf of our clients, and payers tell us, 'Yeah, we know. The laws don't make any difference to us. We'll pay the claim when we get to it,'" says Steve Chrapla, executive vice president of Accelerated Receivables Management, in Illinois.
Shenanigans all around
Anecdotes like that contribute to physician perception that insurers aren't interested in paying promptly and have a financial interest in delaying payment. The theory is that insurers earn interest by extending the float — the time between receipt and payment of a claim. Many physicians also believe that payers deliberately lose claims, downcode them, and play fast and loose with their own definitions of what constitutes a "clean" claim.
There's a rich trove of agitprop on the payer side as well. Insurers insist that the majority of clean claims are paid promptly, but charge that physicians habitually upcode claims, fill out forms incorrectly, and routinely submit duplicate claims in the hope that they'll be paid faster.
Truth is, most claims-submission systems that providers use and claims-payment systems that payers use don't communicate with each other. This makes it almost impossible, even for providers and payers with the best of intentions, to avoid becoming mired in inefficiency.
"States are trying to legislate away a systemic problem with the information infrastructure. You can't pass a law and have the problem disappear," says Jonathan Bush, CEO of Athenahealth, which offers integrated Web-based billing-and-collections services to physicians.
An obstacle to clean claims is that physician offices don't have access to accurate, real-time information about a patient's eligibility status, benefits, coverage options, and copayments.
"Practices are sending in incorrect information because it's almost impossible to figure out what the correct information is," says Bush.
One way to get correct information, as well each payer's claims-submission rules, would be through the Internet — directly from the payer — but few providers and payers have the infrastructure to do that. Sixty percent of claims are on paper, which is easier to lose, costs more to process, and takes longer to do so, too.
Under the current system, electronically submitted claims go through intermediaries that translate the physician practice's data format into the payer's data format. One in seven electronic claims don't survive this process.
These "lost" claims are a source of distrust on the physician side. Right now, practices that submit claims electronically have no way to determine which were successfully transmitted. Practice managers who follow up on unpaid claims know only too well the insurer's refrain, "They're not in our system."
"If the government wants to get involved in this, then laws that require payers to provide eligibility, benefits, and remittance information electronically would make a huge difference," says Bush, who knows first-hand what it's like to use the current system. He managed the largest obstetrical group in Southern California in the late '90s. Claims problems almost bankrupted the practice. That experience, he says, is why he founded Athenahealth.
Wave of the future?
While existing state prompt-payment laws can do little more than treat the symptoms, new laws granting real-time access may not be necessary if a new industry initiative succeeds.
San Diego-based MedUnite will provide an Internet-based, real-time transaction system for physicians and insurers to exchange eligibility and benefits verification, referrals and authorizations, claims, and status information.
Founding MedUnite investors include Aetna, Anthem, Cigna, Health Net, Oxford, PacifiCare, and WellPoint. MedUnite's technology team includes Computer Sciences Corporation, Deloitte Consulting, and Sun Microsystems.
Physician practices will need Internet access to use the service, which will be paid for by the insurers. Hospitals already submit electronic claims directly to payers and have far fewer claims problems than physician practices, but are also expected to use MedUnite's eligibility, referral, and claim-status services.
If all goes according to plan, MedUnite has potential to reduce administrative costs for providers and payers. Insurers can also expect a desperately needed provider-relations windfall.
MedUnite CEO Dave Cox estimates that his system can shave 30 to 40 percent off of the $250 billion spent annually on health administration in the U.S. Processing a paper claim now costs about $8. An electronic claim submitted through MedUnite should cost about $4. A four-physician group could see savings of about $40,000 a year in administrative costs.
"For every person in a doctor's office on the phone for 30 minutes trying to get a claim problem solved, there's somebody on the other end of the phone for 30 minutes at the insurance company also trying to get it solved," says Cox. "You can do that through a computer connection in five seconds, so let's just make it easy and get done with it."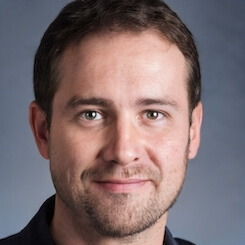 Paul Lendner ist ein praktizierender Experte im Bereich Gesundheit, Medizin und Fitness. Er schreibt bereits seit über 5 Jahren für das Managed Care Mag. Mit seinen Artikeln, die einen einzigartigen Expertenstatus nachweisen, liefert er unseren Lesern nicht nur Mehrwert, sondern auch Hilfestellung bei ihren Problemen.