HMO executives, as well as the providers and physicians who contract with them, should have by now felt the changes in their daily work lives resulting from the government's increased scrutiny of health plans' operations under a variety of laws referred to collectively as the fraud-and-abuse compliance laws.
Uncle Sam has authority under these laws to review almost every aspect of a health plan's operation — from how plans provide data to determine payment rates under the Medicare+Choice formula, to when beneficiaries are disenrolled, to how plans compensate their providers.
Regulators are also concerned that HMOs may reduce utilization by limiting the hours patients can visit or mandating that physicians see Medicare enrollees only in locations far from public transportation, according to Bill Mahon, executive director of the National Health Care Anti-Fraud Association, a public/private not-for-profit organization composed of 90 insurers, MCOs, and federal and state regulators.
In addition, the government will watch for HMOs denying or delaying payments to providers on technical grounds, such as incomplete claim forms.
OIG case
There is indeed a veritable arsenal the government can use to manage techniques to control wrongful utilization, and then turn around and call those very same techniques "fraud and abuse." Consider a recent advisory opinion from the inspector general of health and human services.
Though somewhat outside the area of HMOs, that opinion gives an idea of how companies regard utilization review generally. It deals with a hospital that wanted to enter into a gainsharing agreement with a group of cardiac surgeons to control surgical expenses through a variety of measures, such as limiting the use of blood coagulants to certain at-risk populations, and not opening disposable equipment until actually needed.
The OIG looked at the proposed arrangement through the lens of the anti-kickback statute and the civil monetary penalties provisions.
"Two years ago, the OIG basically said, 'We don't like any of these,' so this is the first time anybody proposed a gain-sharing arrangement to them which they actually approved of," says Joan Krause, J.D., an assistant professor at Loyola University. She notes that, unlike hospitals, HMOs are allowed to offer certain incentives to limit services within certain parameters.
Sandy Teplitzky, chairman of the health law department at the law firm of Ober, Kaler, Grimes, & Shriver, agrees that the new OIG report indicates a possible loosening of the reigns the government has imposed on all players in the health care field. "The civil monetary penalties provision says that you can't induce physicians to reduce services," he says. "The advisory opinion does not talk about reducing services, but rather, focuses on creating efficiencies."
Therefore, one interpretation might be that if reasonably necessary services are rendered under a given cost-control program, it's the efficiency created that counts.
Teplitzky also noted that while gain sharing (offering physicians a share of cost-savings that accrue to hospitals by more efficient work) may be outside the managed care environment, the OIG's annual work plan often included a project devoted to the subject.
This indicates that the tide of fraud-and-abuse regulation and prosecution that has swept the health care industry for so long is now finally starting to dampen the ankles of the managed care industry.
Such recent developments as the federal anti-kickback statute's safe harbors; final regulations to the Stark II law, also described as the federal physician self-referral prohibition, set to go into effect in January; OIG advisory opinions; and the comments of onlookers such as lawyers and policy analysts in the field suggest that requirements for HMOs to participate more in fighting fraud and abuse may increase.
"For a long time, the perception was that everything in managed care was capitated, and that under capitation, fraud and abuse won't flourish," says Krause.
That perception is changing, agrees Mahon, of the National Health Care Anti-Fraud Association. "At the beginning of the '90s, we used to encounter our own member companies who said, 'It's managed care, there can't be fraud,'" he recalls. "Now, regulators have their antennae up, and there's widespread knowledge that we could become targets if we don't do things just right."
Tracking things
Part of the problem is that most systems aren't fully capitated. "Fee-for-service is still the most widespread way of compensating physicians in HMOs," says Mahon, who adds that FFS accounts for 80 percent of payments to managed care physicians. Specialists are also likely to be paid, at least in part, using some type of a fee schedule.
"Once you move away from the staff-model HMO, you're back to contractual agreements," says Krause. "If you have doctors on multiple panels, it makes it harder to track things."
Government's arsenal
Although the issue of fraud in the managed care setting is growing, it may not yet have reached critical proportions.
"There may not be a long history of government imposing dramatic penalties in terms of trying to recoup money or federal program exclusion for managed care plans, but the government has an arsenal of things it could do to managed care plans under various fraud-and-abuse laws," says Marcie Handler, partner at the health care law firm of Epstein, Becker, & Green.
Also, many state governments have laws that could be brought into play against HMOs, and government lawyers could follow the lead of private litigators who have been filing class action lawsuits against HMOs.
Louis Saccoccio, general counsel at the American Association of Health Plans, agrees. "We see our responsibility as educating members and working with the government agencies as they try to develop regulations," he says.
Nonetheless, Saccoccio thinks that there could be potential for increased activity. "To say there's no potential for fraud in managed care would be absurd."
Even when they are the victims of fraud themselves, HMOs sometimes have a duty to comply with regulatory requirements. Seventeen states require insurance companies to have an antifraud plan approved by the state.
Eleven states require the company to have a special investigations unit (SIU). In addition, 34 require insurers to report cases of suspected fraud to the government, says Mahon, of the National Health Care Anti-Fraud Association.
"We've seen instances of managed care companies admitting into their own networks providers who had been investigated by SIUs, and now the doctor wants to be a preferred provider," he says. "What happens when the SIU says, 'We have a problem with this doc,' but provider relations says, 'He's the only pediatric neurosurgeon in six counties'?"
Often, a health plan will feel pressure to retain even an untrustworthy physician if the specialty is rare enough.
Mohit Ghose, an AAHP spokesman, says that even where no legal burden falls on health plans that themselves are the victims of fraud, taking care of business is still good customer relations. "You don't want to submit a bill to a client, saying, 'We just didn't notice that this person did not receive all the services charged for,'" he said.
The Stark law is increasingly billed as the ultimate fraud-and-abuse law. The first phase of the final Stark II regulations came out in January and goes into effect next January. The regulations were subjected to an in-depth notice-and-comment period that ended June 1. They could be further changed as a result.
With certain exceptions, the law says that no physician may refer Medicare and Medicaid patients for a laundry list of designated health services to entities with which the physician has a financial relationship.
However, the Stark II regulations state that HMOs may require in-network referrals, except where the patient's well-being otherwise indicates — seemingly, a large loophole.
According to Teplitzky, the rule can be narrowly interpreted. "If the physician believes the patient's medical condition probably will be best served outside the network, the law may preclude the imposition of a financial penalty on the doctor."
Stark contains its own exception for prepaid plans. "A lot of managed care organizations don't realize that they may be subject to the Stark law in the first place," says Handler, of Epstein, Becker, & Green. "Where you have physician-owned HMOs, you probably still have a Stark issue. When you've got just a contracted network of providers, some of whom can refer to each other, the final regulations indicate that there may not be a Stark issue."
The issue raised by prior proposed Stark regulations was whether a managed care plan "furnished" designated health services in the first place. "What they've done now is clarified that provider-owned managed care organizations and those that have accepted reassignment pursuant to technical Medicare rules are subject to the law," says Handler.
Cutting HMOs slack
The regulations, however, are more lenient with HMOs. "A health plan that employs a supplier of designated health services or operates a facility that provides designated health services or that could accept reassignment from a supplier is an entity that furnishes such services under the law," she says. "However, they cut back the proposed regulation that suggested a broader application of the Stark prohibition to all managed care plans that contracted with providers and billed for their services."
One thing remains certain: With the climate in Washington uncomfortable with managed care, new interpretations of old laws are bound to develop.
---
Our most popular topics on Managedcaremag.com
---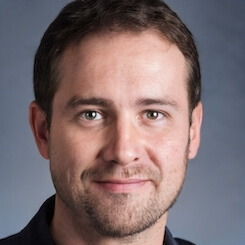 Paul Lendner ist ein praktizierender Experte im Bereich Gesundheit, Medizin und Fitness. Er schreibt bereits seit über 5 Jahren für das Managed Care Mag. Mit seinen Artikeln, die einen einzigartigen Expertenstatus nachweisen, liefert er unseren Lesern nicht nur Mehrwert, sondern auch Hilfestellung bei ihren Problemen.