The evolution of managed care has posed ethical problems for physicians, plan administrators, and even patients. Four ethicists find that questions are many, while satisfactory answers are in short supply.
Daniel P. Sulmasy, MD, PhD
PROFESSIONAL CONDUCT
This summer, the American College of Physicians/American Society of Internal Medicine (ACP-ASIM) is scheduled to release a code of practice for managed care ethics. The code is being developed by a panel of patients, physicians, ethicists, plan executives, and patient advocates convened by ACP-ASIM. On July 15, ACP-ASIM's Board of Regents endorsed the panel's report, "Ethics in Practice: Managed Care and the Changing Health Care Environment"; endorsements from other organizations are now being sought. The code is scheduled for publication later this year. The process can be followed at «http://www.acponline.org/ethics/map_mgdcare.htm».
Earlier this year, at ACP-ASIM's annual meeting in Atlanta, four members of its managed care ethics working group held a panel discussion from which this article is drawn. They discussed the dangers of slipping back into fee-for-service thinking, ethical questions that practicing physicians face, moral choices that challenge physicians, and a reminder of the ethical responsibilities of patients.
What's wrong
Last year, the Institute for Bioethics at New York Medical College published a national survey of more than 1,500 physicians. Among our findings:
17 percent believed that it was ethically appropriate for physicians to be given incentives to limit the care they give each patient;
9 percent thought that it would be ethical for physicians to abide by a gag clause, whether written into a managed care contract or suggested, even if refusing to abide meant that they would be penalized for that decision;
81 percent thought that the profession's ethic of undivided loyalty to patients had diminished in the last 10 years; and
51 percent thought that their patients' trust in them had diminished in the last five years.
That's the lay of the land. The moral question is whether those concerns are justified. Other data show changes in behavior among physicians who have financial incentives to limit care for patients. Clearly, gaming the system for personal profit is morally outrageous and inappropriate, although it happens.
We're more interested in physicians who play Robin Hood and game the system purely for the sake of patients. It's a complicated moral question. Most people agree with the notion that thou shalt not lie. You can up the ante, however. Say you were harboring an unjustly accused fugitive in a totalitarian regime, and the thugs come to your door and ask, "Is he here?" Is it morally appropriate in that circumstance to lie?
In another national survey, we asked internists in 1999 whether they should deliberately manipulate or misrepresent information they give to an insurance company to provide more care for a patient. Asked if it would be justifiable to use deceptive coding in various situations, we found:
58 percent would to obtain coverage for cardiac bypass;
56 percent would to revascularize a blocked artery in the leg;
48 percent would if a patient was denied intravenous pain medicines;
35 percent would for a patient being denied a screening mammography;
32 percent would to facilitate a psychiatric hospitalization; and
3 percent said manipulating data was justified even for cosmetic rhinoplasty, otherwise known as a nose job.
Physicians in areas with high managed care penetration were consistently more likely to think these practices were justified. Research done by others found that 39 percent of physicians said that they had misrepresented information that went to an insurance company to benefit a patient within the last year [JAMA. 2000;283:1858-1865].
What's wrong with doing this, if you think it is good for a patient? By doing this, are you just cost shifting? Somebody has to pay for it. Isn't chart-based data upon which we do research distorted by miscoding? What about the patient's own care? If you falsely report a suspicious lump in a patient's chart so she can get a mammogram, how will that affect the patient's care when somebody else reads that chart?
Beyond those concerns, there's a larger moral toll that this takes on physicians, compromising their integrity, even if it is to do something good for a patient. Many of us worry that other compromises will follow.
The easy solution is to tell physicians to appeal when they think a patient has been unjustly denied care. But if you talk to a lot of physicians in practice, you'll find what I've dubbed "appeal fatigue." How many appeals can you file every day? When seven or eight things have been denied, how many times can you keep appealing through the bureaucratic process? Physicians face a choice: Go through the recommended appeal process, or just change the information. Our managed care project is about identifying the principles that should inform that choice. The question is sometimes framed as simply whether this physician is committing fraud, lying, doing something wrong, or doing something justifiable as a patient advocate.
The real moral question is: What's wrong with our health care system that makes physicians think they have to make such choices to provide care for their patients? Could we devise a better health care system in which physicians won't think they need to do that?
Daniel P. Sulmasy, MD, PhD, a Franciscan friar, holds the Sisters of Charity Chair in Ethics at St. Vincent's Hospital in New York City and is professor of medicine and director of the Institute for Bioethics at New York Medical College.
The patient's obligation
For much of my professional life I was a managed care medical director, so I'm not a very popular human being. I left my tiara at home, but in my other life in managed care, I was the appeals queen. So I am acutely aware of the ethical difficulties that patients and physicians see with managed care organizations.
Things were simpler for patients and doctors without third-party payers. Whoever paid the bill — the patient or the family — reaped the medical benefits and bore the financial risks. With third-party payers, that cost is shared, and that changes the environment, whether in a fee-for-service or a managed care setting.
Over time, patients have become more empowered. They know they have choices of treatments, of diagnostic testing, of ways to manage their condition. They know that not all those options are equally open to them in a managed care setting. For example, the choice of medications versus a hysterectomy in a woman with vaginal bleeding may be subject to the appropriateness guidelines of her managed care company. How does a doctor respond to this?
Ethical issues arise when the patient says "I just won't take medicine," and the managed care company says, "That's your prerogative, but — because of our appropriateness guidelines — we won't pay for the hysterectomy until we see that there has been a trial of nonsurgical therapy." So the patient tells the doctor that she doesn't want to take the drug, and asks the doctor to say that she's allergic or had a bad reaction. What should our posture be in a situation like that? Not only is the patient willing to lie for something she believes is correct for her, but she is asking her physician to lie on her behalf.
Or a situation arises where a patient recognizes that a procedure that he wants is not part of the benefits package. So the patient, desiring the procedure, goes to the doctor and says "If we write down the preoperative diagnosis is abdominal pain instead of 'I want my vasectomy reversed,' I can have my vasectomy reversed." What position does this put the physician in vis-à-vis the insurer?
These situations come up all the time in managed care. Our ethics panel was able to not only describe the ethical obligation of managed care companies, purchasers of care and physicians, but also the obligation of patients to honor the social contract and not to put their physician in this type of situation. Patients have an obligation not to lie to get what they think they should have.
Helen E. Blumen, MD, a former managed care medical director, is senior medical director at Aspen Systems Corp., a consultancy in Rockville, Md. She advises the Health Care Financing Administration on issues of documentation guidelines and payment policy.
A chance for innovation
When thinking about managed care and its associated ethical turmoil, it is important to look at who is making decisions. Ultimately, nobody is forcing anybody to do anything. Each of us is driven to decisions that are determined by who we are.
In its best sense, managed care brought budgeting and accountability to health care. I spent most of my practice life in an unregulated, unfettered fee-for-service world. We used to call it free-for-all service, because any patient coming to any doctor in this country could get any service they were seeking.
In fee-for-service medicine, if you did more you got more. People weren't quite as concerned about that as a problem. Managed care at its best smooths out variability, brings some logic to treating large populations, and brings group-think to bear.
For example, when I managed a group that had 130,000 capitated lives, we started with 10 or 15 different orthopedic hip and joint prostheses and 20 different protocols. So I got all the orthopedists in the community in a room to decide which prosthesis they wanted. I didn't tell them to use the cheapest one or to use just one. I said, "Let's have a discussion to get down to a couple of prostheses and to what we think are best practices." One byproduct was that patients had fewer pulmonary embolisms and fewer infectious complications. We saved $3 million to $4 million a year on that one aspect of care, and no one had told anyone what to do. Nobody asked anyone not to give patients what they wanted. So that's the best context for managed care.
Managed care also brought measurement of what physicians were doing, along with reporting back to them and getting them to change their behavior based on what managed care had learned from them. Unbelievably, this was a revolutionary concept in the practice of medicine.
The trouble with managed care — and the reason it gets bad press — is that it is markedly underfunded. There is also too great a distance between those who decide how medicine should be practiced and those who actually practice medicine. We need adequate funding, and we need to give local practitioners a say in how to manage, for example, asthma or diabetes. Then there is a greater chance for innovation.
Our group decided to send a nurse to every senior citizen who signed up. The nurse would make sure that the rugs in their homes weren't throw rugs that could cause these patients to slip, and that there were handrails in their showers. We'd get every medication out of the medicine cabinet and take a look at it. It cost me $100 to $150 to pay the nurse for her time. There's no reimbursement for that in Medicare; there's no way we can do that in fee-for-service medicine. The byproducts of this effort were fewer admissions and better health.
At the day's end, managed care is really about how you get paid. It never tells you to see people for three minutes a visit. It creates certain conflicts though, because individual doctors may have constraints on their behavior. We always emphasized that physicians must look out for the best interests of their patients and advocate for them.
The physician must understand where the limitations are. If a physician called me and said "I want to give this drug" or "I want to order this test," and it had any kind of logical basis, I never said, "You can't do it." There's a myth out there that says if a doctor orders one fewer cat scan, then his income will go up. That situation just doesn't exist.
As managed care gets battered, the promise of reportability and accountability is fading somewhat. My concern is that we don't slip back into unfettered free-for-all medicine.
Lawrence D. Wellikson, MD, is executive director of the National Association of Inpatient Physicians and an assistant professor of medicine at the University of California, Irvine. For 15 years, he was a practicing internist in Southern California and headed a capitated physician group that cared for 130,000 patients.
Real-life concerns
When I'm with a patient, we're not alone. The business owner who pays for the coverage is there, and so is the managed care medical director. In this new world, they're watching how I'm doing, what I'm spending, whether I'm following the formulary, how I'm collecting data.
Let's talk about real-life ethics problems that occur in our relationships. Mr. N.S. (these are all real people) calls me and says, "My managed care plan sent me educational material on diabetes. Did you tell them to do this?" Well, not exactly. "Who are they to be asking me to follow these guidelines? You're my doctor, aren't you?" And my question is: Does the plan have a responsibility to the health care of that patient?
Mrs. R.S. calls and says, "I was denied coverage, and they won't tell me why they won't give me this managed care plan. They said they would give you the information, so I want the information." When the information arrives, I call and tell her, "They say they won't insure you because you have lumpy breasts." That's the stated reason. The real reason, I suspect, is that she's got multiple complaints, is mildly depressed, and has been to my office a lot. Did I hurt her by documenting too much? What is the ethical thing to do? Maybe it is not documenting quite as much.
Mrs. D.K. leaves my office. She's a complicated woman — 60 years of age, a little bit heavy, with diabetes, sleep apnea, high blood pressure, and coronary disease. She's forced to go to Sioux Falls, because the doctors there are in her panel but I am not. Her husband calls me to apologize, after her death, and tells me that she did not leave me because she did not like my practice. The plan had made this decision. Did the forced doctor switch hurt her? It may have.
Let me give you examples of ethical problems with stewardship of resources. Dr. G.S., a retired family practitioner, comes to my office and says, "I need an MRI of my neck." He knows exactly what symptoms would indicate an MRI of the neck. This is the latest in a long list of expensive tests this man has asked me to perform. After the MRI has been done, he tells me how marvelous the Internet medical resources are that helped him make his decisions. How can I try to be an ethical steward and stop that type of a situation?
One of my partners starts Mrs. G.L., who has dyspepsia, on Prilosec when ranitidine might have done it. Mrs. B.C. with osteoarthritis gets started with Celebrex when over-the-counter naproxen might have done it. So we spend $60 per month instead of $5 per month. I have no ethical problem with managed care companies encouraging clinicians to make reasonable changes in prescribing patterns to be more cost effective. I do have a problem with letter after letter telling me to shift from one ACE inhibitor to another, one proton-pump inhibitor to another, one SSRI to another, as they jockey their contracts around. I understand exactly what's going on, because I am on the pharmacy and therapeutics committee of DakotaCare, the managed care company in South Dakota.
Let me now share some ethical problems with information. Mrs. J.H. comes into my office with absolutely no idea of what is covered in her plan or how much she has to pay. Due to poor information from her employer and plan, neither she nor I have any concept of what's covered. Who is responsible for educating that woman? The plan? The patient herself?
Here's one last example. One of our principles is that we need to have a good ethical environment in which to work. Dr. J.B., the new orthopedist in town, is denied privileges at the community hospital because he joined a doctors' group that owns a new surgical center — one that competes with the hospital. The hospital board is playing hardball against these doctors who have competing businesses. It's a new environment with doctor-owned businesses, competitive plans, and closed panels. Medical staff privileges are based on economic credentialing, with little consideration given to the physician's ethics, training, or quality.
This sets a tone in which the business ethic overwhelms the traditional medical ethic. ACP-ASIM's code of practice calls for all parties — purchasers, plans, patients, and physicians — to foster an environment that is not only efficient, but is effective, quality-based, and has room for compassion and caring.
Richard P. Holm, MD, practices internal medicine and geriatrics at the Brookings Medical Clinic and is medical director of Arlington Care Center, Brookings Hospital Home Health Agency, and Brookings Hospital Hospice Program in Brookings, S.D. He is a clinical professor of medicine at the University of South Dakota School of Medicine in Sioux Falls.
---
Our most popular topics on Managedcaremag.com
---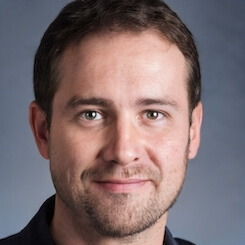 Paul Lendner ist ein praktizierender Experte im Bereich Gesundheit, Medizin und Fitness. Er schreibt bereits seit über 5 Jahren für das Managed Care Mag. Mit seinen Artikeln, die einen einzigartigen Expertenstatus nachweisen, liefert er unseren Lesern nicht nur Mehrwert, sondern auch Hilfestellung bei ihren Problemen.