Lobbying in Washington, monitoring state legislation and generally looking out for the interests of pharmacy programs run by health care plans and pharmacy benefit managers, Judith Cahill leads the AMCP at an exciting, critical time.
Part of Judith Cahill's job as executive director of the Academy of Managed Care Pharmacy (AMCP) is keeping a close eye on the meandering progress of legislation through Congress that would provide Medicare outpatient prescription coverage. One of her goals is to see that such coverage is accompanied by a change in Medicare law that would allow pharmacists to be reimbursed by the federal program.
Professional development of AMCP's more than 4,500 members — pharmacists who practice in managed care settings — is also a large part of the academy's mission. Cahill brings 15 years of experience to bear as she works on fulfilling that mission. Before joining AMCP, she spent 11 years with the Group Health Association of America (GHAA), the HMO trade group that has since evolved into the American Association of Health Plans. There, she worked on policy development, medical management issues embracing quality measurement and management, education programs, publications, and research. Earlier, Cahill served as contracting officer for HMOs that participated in the Federal Employees Health Benefits Program.
Cahill holds a bachelor of arts degree from LeMoyne College in Syracuse, N.Y., a master of arts degree from the University of Cincinnati, and certification as an employee benefits specialist from the Wharton School of Business in Philadelphia. She serves on several editorial advisory boards and boards of directors for organizations dedicated to serving the pharmacy profession. She spoke recently with Senior Contributing Editor Patrick Mullen.
MANAGED CARE: What distinguishes managed care pharmacy from other aspects of pharmacy?
JUDITH CAHILL: Pharmacists who choose to practice on the basis of managed care concepts look at the practice of pharmacy from a systems perspective, as opposed to the perspective that focuses on a one-on-one interaction with a patient. It's more of an integrated and population-level approach.
MC: What hot topics face the academy right now?
CAHILL: Medicare outpatient prescription-drug coverage is a hot topic. Debate on such coverage has focused the national dialogue on drug reimbursement. Currently the typical formulas for reimbursing for pharmacy services are based on average wholesale price or AWP. That price usually is discounted by some percentage, and then a dispensing fee is added. One issue in the Medicare debate that holds ramifications for the basic reimbursement formula for pharmacy is that for inpatient drugs now covered by Medicare, there's concern that the AWP is gamed. The contention is that physicians who are eligible to bill Medicare are lining their pockets with the difference between what they charge the government based on AWP and what they actually pay for the drug. The concern is that Medicare doesn't want to design an outpatient benefit that allows gaming. So the question is how to fairly price a pharmaceutical product.
MC: What are some reasonable alternatives?
CAHILL: Actually, one has yet to come forth. The difficulty is that manufacturers set varying discounts for different purchasers. AWP is probably the closest thing we have to a list price but nobody buys at list price. The actual price paid depends on volume and on other purchasing arrangements a buyer might have for other products from a manufacturer. A wholesaler is often involved, and the price is affected by the buying patterns of that wholesaler. It is an area that is under intense discussion, but no consensus has emerged. A second issue is reimbursement for medication-management services by pharmacists. That's getting a fair amount of discussion relative to the Medicare population, because we know that the over-age-65 population uses four times as many pharmaceuticals as those under age 65. If you're going to provide greater access to pharmaceuticals for that population, you'll need to see that they will get proper medical management for those medications. That translates into reimbursement for pharmacists and other health care disciplines. One difficulty is that pharmacists are not eligible payees under current Medicare law. When the law was passed in 1965, outpatient prescription drugs were not a large cost factor and pharmacists were not considered reimbursable providers.
MC: Pharmacists were strictly dispensers. Their role as caregivers had not emerged yet.
CAHILL: Exactly. At that time, the code of ethics for pharmacists required them to direct patients with questions about their medications to their prescribing physicians.
MC: What are the prospects that Medicare law will change in that area?
CAHILL: When prescription-drug coverage passes, I expect pharmacists will be included as reimbursable providers. I don't think we'll see action this year. There is still discussion on Capitol Hill about whether prescription coverage should be tackled independent of total Medicare reform.
MC: If part of wider reform, it might take a while.
CAHILL: I was in a meeting with a number of pharmacy organizations not too long ago with Health and Human Services Secretary Tommy Thompson, who said that coverage of pharmaceuticals is a small piece of a very large pie.
MC: What are your concerns regarding HIPAA?
CAHILL: One aspect is the impact HIPAA's privacy rule will have on the ability of pharmacists to deliver prescription items and use patient data to conduct drug-utilization review.
MC: What are some potential problems?
CAHILL: Take, for example, a person whose pharmacy benefit is administered by a pharmacy benefit management company through a contract with a health plan. The PBM database combines all of that patient's prescription information, regardless of how many pharmacies that person uses to fill prescriptions. If that person gets a new prescription that might cause an adverse reaction with a drug he is already taking, the pharmacist at the counter might not know that unless both those scripts were filled at the same pharmacy. But the PBMs would know because they have that information in their database. They're able to send an alert to the pharmacist to check with the patient to see if he's still taking XYZ because this new prescription could then cause an adverse reaction. That's important from a patient's safety perspective. From the way the HIPAA privacy rule is written, it's not clear whether a PBM could engage in that type of activity because PBMs would share patient-specific information with a pharmacist.
MC: What other aspects of HIPAA are you concerned about?
CAHILL: Along with other pharmacy organizations, we sent a detailed letter to the HHS secretary focusing on one issue, which from a pharmacy perspective we see as detrimental to patient service. Essentially, at the time that the privacy rule becomes effective in about two years, the pharmacy where a patient has prescriptions filled and refilled would need a signed release on record to fill any scripts going forward. That would require a massive search for written permission from patients from every pharmacy that might deal with them.
MC: What are some examples of managed care pharmacy improving the value of care for patients?
CAHILL: Health plans have shared anecdotal reports on ways to reduce expenses by introducing proper pharmaceutical care for patients, particularly for patients with chronic diseases like high blood pressure, asthma, and diabetes. Appropriate disease-state management and use of pharmaceuticals can significantly improve patient care and reduce hospital expenses and emergency-room visits for those patients. For example, some progressive things are happening with pharmacists running Coumadin clinics, where they monitor laboratory results and keep patients at proper dosage levels.
MC: Do you sense that disease management is finally coming into its own, after a period when it was oversold?
CAHILL: Yes, I think so. When the drug companies first introduced disease-state management concepts, there was a lot of sound and fury — and little else. It was largely a promotional effort by pharmaceutical manufacturers. They came to health plans and offered to take over financial risk for patients with a particular disease. That's how confident they were that their disease-state management programs would work. The plans were skeptical, mainly because they recognized that while focus on a given disease state could be beneficial, there must still be an awareness of a patient's entire range of needs. Also, because disease-state management programs were created by entities outside of health plans, there was reluctance to adopt them wholesale without an opportunity for a buy-in by the health care professionals who would have to use the program. More recently, health plans, and to some extent, employers have come to see the benefits of focusing on the needs of patients with chronic illnesses, because they're the ones with the highest utilization. We're seeing more and more of these dedicated programs. They're not always called disease-state management anymore, but the same fundamental concepts are there. Health plans and the health care practitioners who end up operating the programs design most of them, though a pharmaceutical manufacturer that concentrates on a specific disease state might also be involved.
MC: How is the Internet changing managed care pharmacy?
CAHILL: There's the opportunity to use the Internet to fill prescriptions, although PBMs tell us that that avenue is used probably less than two percent of the time. Consumers can become much more conversant about their disease states. That's a boon in some respects and an impediment in others. As you well know, information on the Internet is not necessarily edited in any way.
MC: It's about as good or bad as information from a public library.
CAHILL: That's a good analogy. The Internet can be a boon, because it can introduce alternative therapies to patients and allow them to do a little exploring and at least plant the seeds for raising questions. It can be an impediment if the patient gets absolutely dedicated to one approach over another and doesn't want to be bothered with reality. It's a mixed blessing.
MC: How close are we to being rid of paper prescription pads?
CAHILL: We may see them go away in our lifetime. A lot of efforts are under way to try to get prescribers to use Palm Pilots. Certainly some of the medication-error reduction initiatives would do away totally with written prescription for obvious reasons. If a script is legible, some of the dire mistakes that can happen if a decimal point is perceived to be in the wrong place or a drug name is unclear become less likely. Certainly electronic prescribing would be an improvement over both handwritten and telephonic prescription orders.
MC: Is the change happening, or is it still in the "good idea" stage?
CAHILL: It's pretty much still just a good idea. Many states have not recognized electronic transmission of prescriptions as a legitimate way to transfer information. That's changing fairly quickly as more state boards of pharmacy go online and allow electronic transmission of prescriptions. Some forward-looking employers have mandated that employees deal only with practitioners who prescribe electronically.
MC: That's the kind of pressure that would actually force change.
CAHILL: That's right. A few months ago, the nation's three largest PBMs launched a collaborative effort called Rx Hub, to the tune of $60 million, and at least three other companies have announced that they're going to go down that same path. Rx Hub is an electronic switch point for prescription information. The prescriber will electronically transmit information to Rx Hub, which in turn will funnel it to the health plan or PBM that covers the individual and back to the prescriber. While the patient is still present, the prescriber will know if the patient is eligible, whether the prescribed drug is covered by the health plan, and if so, at what level of copayment. So if a prescribed drug was not on the plan's formulary, the prescriber would be asked if he or she would be comfortable prescribing drug XYZ instead of drug ABC. Those nettlesome questions that come up at the pharmacy and require the pharmacist to pick up the phone to try to reach the prescriber would be taken care of at the point of prescribing.
MC: As medical costs begin rising again, how will pressures from employers play out across the managed care delivery system?
CAHILL: Medical inflation is probably good news for those concerned about how to manage scarce health care resources. When inflation starts to hit health care, people who usually don't think about the cost of medical care start to get concerned. We also see that when the economy starts to weaken. Back in the early '90s when the Clinton health plan was introduced, the middle class was concerned about whether they would be able to hang onto their health care benefits. The economy was weak, people were being laid off, and that engendered concern over health benefits. As the economy got stronger, the middle class no longer was as concerned about those issues. People decided that maybe change wasn't needed, that things were fine as they were. So in a perverse way, medical expense inflation and a soft economy challenge people to better manage health care resources.
MC: That's the first time I've heard the view that medical cost inflation is your friend.
CAHILL: Only in the context of engendering thought about what we do about it.
MC: Over the next few years, do you foresee any fundamental changes in how we pay for health care?
CAHILL: We're going to see a closer examination of the defined-contribution approach.
MC: What do you see as the benefits of that approach?
CAHILL: I see few benefits from defined contribution for patients. I'm concerned that it's going to lead to a classification system based on risk and health care needs. If an employee is given a pool of money and asked to shop around for health coverage, he's going to buy only what he thinks he needs. That destroys the notion of a risk pool for health plans. Defined contributions would certainly help employers predict their health care expenditures. The question is what ramifications defined contributions and the choices available to employees would have on the overall health of the patient population.
MC: Regardless of the relative merits of defined contribution, do you think it will become more popular over the next couple of years?
CAHILL: One deciding factor will be the extent to which patients will be able sue health plan sponsors if they're not satisfied with the coverage and care they've received. If that happens, I think we'll see employers seriously considering defined contribution plans.
MC: And moving away from responsibility for setting up benefit options?
CAHILL: That's right, so they can make themselves less vulnerable to litigation.
MC: What state legislative issues are you focusing on?
CAHILL: The most troublesome are the anti-mail-order initiatives. They're usually written in terms of not allowing health plans that do business in a state to differentiate on copayment levels for prescriptions based on where those prescriptions are filled.
MC: Which protects the copayments of non-mail-order prescribers?
CAHILL: Correct. Those bills are starting to fail due to consumer pushback. Consumers are saying: "Hey, wait a minute! Doesn't this mean that I can't get my 90-day supply through the mail, that I'll have to go to the pharmacy and pay more?" So some of those initiatives that were starting to gain some steam are being sidetracked by consumer retaliation. The other thing we're seeing at the state level is privacy legislation. We're trying to keep on top of the impact it would have on delivery of pharmaceuticals to the patient. HIPAA does not necessarily supersede state legislation, so we're ending up with a patchwork approach to patient confidentiality. We're also always on the alert for antiformulary legislation. It was more of a problem a few years ago than it is now. Every once in a great while, legislation crops up at the state level that would mandate that a health plan cover all FDA-approved products, which would really make a formulary impossible.
MC: Thank you.
---
Our most popular topics on Managedcaremag.com
---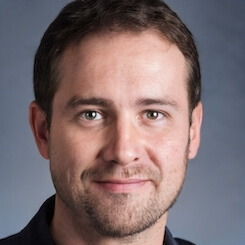 Paul Lendner ist ein praktizierender Experte im Bereich Gesundheit, Medizin und Fitness. Er schreibt bereits seit über 5 Jahren für das Managed Care Mag. Mit seinen Artikeln, die einen einzigartigen Expertenstatus nachweisen, liefert er unseren Lesern nicht nur Mehrwert, sondern auch Hilfestellung bei ihren Problemen.