A clearinghouse was created that stores details about malpractice suits and disciplinary actions. So how come HMOs don't use it?
It all seemed simple 15 years ago. A young congressman from Oregon, Ron Wyden, came up with a plan to track bad doctors. Wyden was troubled by reports that physicians responsible for harming patients could skip across a state line and begin a new practice without having to worry about past sins and transgressions catching up with them.
He won passage of a bill that was supposed to create a national clearinghouse for information on malpractice suits as well as disciplinary actions for incompetence or misconduct.
Dubbed the National Practitioner Data Bank, its records are strictly for professional use: members of the public are barred from the database.
Reluctance to report
But when investigators wrapped up an 18-month review of the role health plans played in providing information to the Data Bank, they concluded that it was being shortchanged by the same companies it's supposed to serve — largely cut off by a health care system that has proved reluctant on all levels to report dangerous doctors.
There's nothing simple about what ails the Data Bank.
Investigators for the Office of Inspector General for Health and Human Services concluded that 84 percent of more than 1,400 health plans had never reported a single adverse action — "any actions they take against affiliated practitioners that affect their clinical privileges for more than 30 days" — in the 1990s.
In 1991, health plans reported 32 adverse actions. By 1998, that annual figure had risen to 116. Over nine years, a total of 715 adverse actions were reported by managed care companies, involving less then 0.1 percent of the 770,000 licensed practitioners in the U.S.
"The MCOs provide little input to the Data Bank," says the OIG report. "They do little to contribute to its usefulness as a credentialing resource, either for themselves or for others who look to the Data Bank as a patient protection tool."
Ironically, while most HMOs fail to report to the Data Bank, many see it as a necessary tool for credentialing the physicians that contract with their plans. According to the OIG report, health plans account for half of all the queries they receive — 8 million reports provided to date, at a cost of more than $30 million.
"The requirements are spelled out," says Cynthia Grubb, HHS's acting deputy director of quality assurance. "Any hospital or health care entity must report any adverse activities."
The consequences are clear as well.
"The health care entity could lose its immunity provision," says Grubb. That provision, she adds, "protects peer-review committees from a lawsuit filed by physicians."
So far, though, the threat of having their immunity stripped has scarcely caused a ripple in the stormy legal waters of the health care business. On the rare occasion a managed care company is found ignoring the law, HHS finds out from a whistleblower in the organization, says Grubb. Then the feds respond by notifying the HMO, which has a chance to comply before any sanctions come down.
Total sanctions to date: Zero.
Threat of litigation
"I think there is a fear of lawsuits," says Margaret O'Kane, president of the National Committee for Quality Assurance. But the real teeth behind litigation fears are on the physicians' side. Any health plan preparing an adverse action report is likely to find itself squaring off against a doctor's lawyer when the threat of litigation is only too real.
It gets even more complicated, says O'Kane. "I think that when the plan or entity takes steps, the physician will resign to avoid having the outcome happen," she says. All too often, the health plans, hospitals, and medical groups are happy for them to go — without any reports to the Data Bank.
Health plans aren't the only ones taking the path of least resistance. Most other medical operations have a long history of nonreporting.
The report notes that group physician practices filed a grand total of 60 adverse action reports with the Data Bank in the 1990s. They also say that it is "well known" in health circles that medical groups rarely report incidents to state licensing boards.
Meanwhile, 60 percent of hospitals have never reported adverse actions to the Data Bank even though all hospitals are also required by law to query the Data Bank while reviewing physicians.
As a tiny stream of reports was trickling through the Data Bank, GAO investigators noted that the health care industry was earning a black eye for quality. To wit: the Institute of Medicine report that up to 98,000 people a year are dying in hospitals as a result of medical errors.
Industry insiders say they're not at fault.
One of the reasons for nonreporting to the Data Bank, says Karen Feldkamp, the director of operations compliance for Humana, has been that the government's guidebook and the statute covering the Data Bank offer conflicting directions.
The guidebook indicated that health plans should report adverse actions to the states, which would be responsible for passing that on to the Data Bank. And Feldkamp, who sits on the Data Bank's executive committee as a representative of the American Association of Health Plans, says that Humana checks with not only the Data Bank, but federal agencies and state licensing boards when conducting the credentialing process. She says what is reported is "better than nothing."
The OIG, though, says you shouldn't expect states to fill in many gaps. Many licensure boards — while more focused on quality-of-care issues than in years past — are operating under some severe limitations: limited authority, budget restrictions, and a fragmented investigative process.
Even if all managed care companies made a routine practice of filing adverse action reports, the MCOs contacted by Managed Care say you should not expect to see a deluge of filings.
Feldkamp estimates that Humana — which works with 330,000 physicians — might file from 16 to 32 reports a year. A new tracking system put in place 10 months ago — and still being worked on — has spotted three so far.
There are all sorts of corrective actions a plan might take before cutting a doctor out of a network and reporting him to the Data Bank, says Feldkamp. That could include continuing medical education to sharpen skills, written instructions, and having the medical director assigned as a mentor.
"That's a pretty ominous action to take," says Feldkamp about limiting a provider's clinical privileges and reporting to the Data Bank. Feldkamp insists that Humana will file a report with the Data Bank even when physicians threaten lawsuits — which has happened at least twice.
"Reporting to the Data Bank is certainly not a common occurrence," agrees Jeff Kamil, MD, vice president for quality systems at Wellpoint. It's happened "more than twice." In most cases, says Kamil, physicians are more likely to face actions by hospitals or their peers, not the health plan.
"If we find there are adverse events that are reportable, then we report them," says Sam Ho, MD, vice president and medical director for Pacificare.
Still, it's hard to determine how often that occurs. Ho says the reports weren't tracked over the last 10 years, though Pacificare has a new procedure for it.
"We don't usually generate a reportable event," adds Ho. The locus of reports, he says, is in the hospitals, clinics, and physician offices, not inside the managed care company.
There's also some ambiguity in the law. Ho says a managed care company that finds someone has been denied privileges by a hospital isn't necessarily responsible for reporting that to the Data Bank. The hospital is.
OIG investigators were quick to pick up on a dominant attitude in the industry that health plans don't have a big role to play in the clinical review of physicians. Doctors, meanwhile, often derisively ignore HMOs when it comes to clinical review.
"One MCO medical director told us about focus group sessions that her organization had conducted with physicians in its network," the OIG reports. "According to the focus groups, only a few physicians considered the MCO as a clinical organization. The majority viewed it as nothing more than a 'bill-paying organization.'"
Three major trends
The inspectors focused on three big trends behind nonreporting:
First, managed care groups commonly rely on contracts with networks of physicians rather than staff doctors. Those contracted doctors are scrutinized to a much smaller degree than anyone on staff.
Second, despite great interest in quality, the market is fixed on price, leaving HMOs little incentive to improve quality.
Third, with consumers demanding access to a wide network of physicians, cutting anyone out of the system, even for quality reasons, may be unpopular.
Grubb, the HHS official, says that the agency will initiate a letter to health plans outlining their responsibilities. Feldkamp says that HHS inspectors eventually plan to start conducting audits of individual plans to review their performance — though no timetables are in place.
Part of the answer, says the OIG, may be to look more closely at HMOs' credentialing procedures to see what kind of protections they actually afford.
As yet unanswered is the question of whether the most recent high-profile report will generate any significant response. For instance, six years ago, the OIG's office issued a report showing that 75 percent of hospitals had never filed a report with the Data Bank. In its most recent analysis, that had fallen to only 60 percent.
"When nearly 60 percent of hospitals have never made a report, I question if the Data Bank is getting all the relevant information," Wyden, now a senator, told a congressional committee last year. "Certainly, hospitals are doing their own internal reviews of quality of care, and they need to be encouraged to provide information to the Data Bank."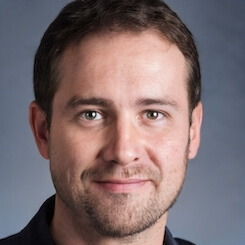 Paul Lendner ist ein praktizierender Experte im Bereich Gesundheit, Medizin und Fitness. Er schreibt bereits seit über 5 Jahren für das Managed Care Mag. Mit seinen Artikeln, die einen einzigartigen Expertenstatus nachweisen, liefert er unseren Lesern nicht nur Mehrwert, sondern auch Hilfestellung bei ihren Problemen.