In tying copayments closely to the actual cost of medications, Humana takes a step toward promoting awareness of resource use.
Humana faces many of the same challenges as other managed care companies when it comes to prescription drugs. All pharmaceuticals — generic and brand alike — are getting more expensive, and those cost increases are reducing the effectiveness of the two- and three-tier drug formularies used by many managed care companies.
Deciding to do something about that, Humana is rolling out a four-tier benefit design, Rx4, in all of its markets this year. Under this model, prescription drugs are not grouped under generic and nongeneric banners. Rather, the tiers are based on cost — not only the drug's acquisition cost, but also the savings the insurer expects to realize from not having to provide other services down the road.
"We're looking not only at direct cost, but also at outcomes," says William Fleming, PharmD, Humana's vice president for pharmacy and emerging technologies. "It allows us to more closely link pharmaceuticals with other medical expenses. There are drugs that we know, if used, will save on medical expenses."
There's more to it than that, Fleming says. In addition to the presumed benefit of improving patients' health while keeping a reasonable handle on prescription drug costs, Humana hopes Rx4 will raise members' awareness of the real cost of prescription drugs by aligning their share of out-of-pocket expense more closely with the relative cost of the drug. This, in turn, could blunt the impact of direct-to-consumer advertising. Humana thinks it may even make members more satisfied because it introduces an element of choice not there previously.
"Manufacturers have nearly 1,000 drugs in the pipeline," Fleming explains. "Some of those drugs will change the way physicians practice medicine, and they will keep people out of hospitals and keep people at work. But that is going to come at a price. Drugs are not getting cheaper."
With that in mind, here is what Humana came up with:
Tier 1 comprises lower-cost drugs — whether generic or brand — and can be medications that either are simply less expensive or those that have high potential to prevent other health care costs. An example Fleming gives is Premarin, which treats osteoporosis and can prevent expensive hospital stays. Others he cites are Lanoxin, for CHF, and some beta blockers.
Tier 2 is for higher-cost drugs. Again, these could be generic or brand.
Tier 3 is made up of drugs that have therapeutic equivalents in the first two tiers, brands where generics are available, and some injectables.
Tier 4 is reserved for most injectables, gene therapies, and biotechnology treatments.
While the lower three tiers feature the common escalating scale of copayments, the top level will be handled as coinsurance, with members paying 25 percent with an annual maximum out-of-pocket limit. The average cost of a 30-day supply of products on the fourth tier is $1,000.
Fleming resists the idea that Humana is sticking it to consumers who need products on the fourth tier, given the model's flexibility and out-of-pocket limit. "If we can identify that one of these drugs has a good outcome, we can take it out of tier four and put it in tier three.
"The three-tier design doesn't really handle the issues of today, and certainly not the issues of tomorrow," Fleming continues. "Rx4 is an evolution of the lessons learned from the three-tier design. Three-tier formularies made pharmacy an expense, not an opportunity."
Fleming thinks the new design could influence member satisfaction in a benefit area that accounts for less than 15 percent of most health plans' expenses but a much greater share of grief.
"Members don't like unpredictability. They like to know what they are going to pay for a drug, and they don't like having to get prior authorization. And the generic landscape is changing. It's increasing in price year after year."
Gets at fundamental flaw
Humana's four-tier benefit design "is an excellent idea," says Robert Field, PhD, director of the graduate Health Policy Program at the University of the Sciences in Philadelphia. "The traditional three-tier structure has not been successful in making consumers price sensitive. That's in large measure because the amount of the copayment has been small in relation to the cost of the drugs.
"The real issue," Field continues, "is developing a tier structure that improves patients' health, and the traditional structure doesn't get to that at all."
When a patient pays, say, $10 a month for a generic drug and $20 for a brand-name drug, regardless of its actual cost, the end result is a "moral hazard," according to Field. "If you are buffered against financial consequence, you will be less financially prudent and more susceptible to moral lapse in safeguarding the fund of money that's available."
Humana hopes that patients will regain that moral concern. "Over the years, we have protected consumers from price," Fleming says. "We have taught consumers that the cost of drugs is $5, and we've got to unlearn that. We are trying to give consumers a benefit design that engages them in health care, that gives them choices and responsibilities."
In that same vein, Humana is using its Web site to educate members about which medications are covered, and the site is being modified so that by this fall, patients who look up drugs on the Humana Web site will receive automatic e-mail notices of other, lower-cost drug options.
One of the ancillary benefits of this sort of education and engagement, Humana hopes, will be to blunt the impact of billions of dollars of direct-to-consumer drug advertising that takes up so much of doctors' time these days. If being prescribed the drug the patient has just seen on the TV commercial is going to cost more, Fleming hopes that patient will think twice and listen more closely to his doctor's advice regarding treatment.
"My own personal doctor sees 150 patients per week," Fleming says. "He's telling me now that 15 to 20 times per week somebody is bringing something from a Web site or Good Housekeeping or Sports Illustrated. He's left with a business decision. Does he risk not giving patients what they want and losing them to the doctor down the street?
"If you look at our strategy, we're taking a page out of the manufacturers' playbook and going direct to the consumer — just without all the expense they bring to the table."
Manufacturers themselves are reserving judgment. "Drugs are the most cost-effective form of therapy out there right now," says Meredith Art, a spokeswoman for the Pharmaceutical Research and Manufacturers of America. "Formularies overall can be restrictive to certain patients that don't get the drugs they need. We hope Humana will consider the use of all drugs for patients."
That, Field thinks, is a huge issue.
"Many managed care companies realize there is an issue in terms of rising pharmaceutical costs, and they are coming up with novel and creative ways of addressing it," he says. "An approach like Humana's will make direct-to-consumer advertising less appealing to drug companies. If a patient is largely buffered from the true cost [of a drug], he is more likely to respond to the ads."
While the old — and "old" is a relative term here — three-tier model worked for a while in reducing managed care companies' drug costs, Fleming says it doesn't work any more. Largely, that's because insurers failed to anticipate some important factors.
One was rocketing utilization. Another, potentially more significant factor, was the sharp rise in recent years in the cost of generic drugs. No longer is it automatically cheaper to prescribe a generic — and this trend will escalate when such well-known names as Prozac and Prilosec go off-patent. This erases much of the benefit of a two- or three-tier system that hangs its hopes for cost savings on the value of generic products.
"That was something we did not predict when three-tier was developed," Fleming acknowledges.
The bigger picture
Breaking the generic/brand mold in formularies could well be the next big thing in prescription drug coverage, says Tom Ciampa, associate director of marketing for Scott-Levin, the Newtown, Pa.-based drug information company.
"Any discussion involving drug pricing typically will paint generic drugs as the answer," Ciampa says. "But we've seen over time that generic prices are creeping up and that the three-tier system doesn't allow enough flexibility for plans to address high-priced generics or the emergence of costly biotech and lifestyle drugs.
"This four-tier approach signals a radical shift in benefit-design thinking," he says. "Switching from the current brand-versus-generic model to a low-cost/high-cost model gives Humana the ability to design a formulary that allows access to greater numbers of drugs while sharing more of the risk."
This is an instance, Ciampa says, where a plan is looking at the bigger picture. "Physicians and pharmacists know that if you treat patients earlier and effectively with medications, you will improve quality of life and outcomes. The difficult aspect is being able to quantify the cost savings. Everyone assumes it — and it makes sense — but those savings have been difficult to show for many reasons. It will become increasingly more important for pharmaceutical companies to produce solid outcomes data to compete in this type of climate."
Is that a leap of faith? In a way, yes, says Ciampa. "But if you believe that effective drug therapy can reduce the potential for more costly tests, procedures, and hospital stays, then perhaps increased drug utilization is not such a bad idea. This type of thinking breaks out of the typical 'silo' approach by integrating the pharmacy benefit with the medical benefit to view the larger health care picture."
Indeed, while Humana might be the biggest player to embrace the concept of taking drug formularies out of the generic-brand realm, it's not the first and it clearly won't be the last. In Scott-Levin's report, "Benefit Design: How It's Changing Managed Care," the company found that 13 percent of the 83 HMOs surveyed offer more than three tiers in their drug formulary, and 37 percent plan to offer more than three tiers in the future. When asked the types that would be included in these higher tiers, panelists mentioned lifestyle, biotech, cosmetic, and self-injectable drugs.
One company offering more than three tiers already is Express Scripts, the St. Louis-based pharmacy benefit manager. And if there were a contest of my-plan-has-more-tiers-than-your-plan, Express Scripts might come out on top with its five tiers. The first two tiers are for generic drugs, but patients would pay more for higher priced generics. Most brand-name products do not come into play until the third tier.
Field agrees with Ciampa that more tiers is the coming thing. "This kind of approach has been talked about quite a bit and, yes, it will be picked up by other pharmacy benefit managers."
Field stresses that it might not be as simple as all that. "This will be much more difficult and controversial to administer. You will have to evaluate every drug, whereas with the other model it was obvious where each drug fell. You are getting into a much more complex decision-making process with much more room for judgment and controversy."
There are more minefields, he says. "There will be some resistance among people who are used to the old system. When you give people a benefit, they begin to see it as an entitlement. This will add some cost for consumers, and I expect Humana to see some complaints.
"Their methodology will be key," Field continues. "If they get complaints from consumers and pushback from drug companies, they are going to have to explain their methods and reasons for their decisions. There will be a cost to the company, but there is an excellent chance it will pay off in the long run."
Ciampa sees a challenge in implementing a plan that looks so far into the future to produce results. "Patients are transient, in and out of plans," he says. This constant turnover may make it very difficult to measure the savings, resulting in increased pressure to keep pharmaceutical costs down."
For Humana's part, Fleming says the move to Rx4 is as much about changing the dynamic of the entire health care industry as it is about controlling the cost of just prescription drugs.
"This is really the first entrée at looking at a manufacturer and saying, 'We need outcomes,'" he says. "This is not just a pharmaceutical trend, but a total medical trend."
Steve Perlstein is a freelance writer who lives near Chicago.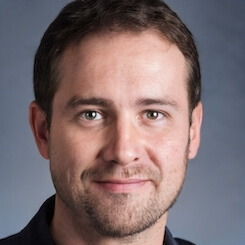 Paul Lendner ist ein praktizierender Experte im Bereich Gesundheit, Medizin und Fitness. Er schreibt bereits seit über 5 Jahren für das Managed Care Mag. Mit seinen Artikeln, die einen einzigartigen Expertenstatus nachweisen, liefert er unseren Lesern nicht nur Mehrwert, sondern auch Hilfestellung bei ihren Problemen.